Cappadocia is one of the most special areas to be seen in the world. The region is located in Turkey's Nevsehir province. Historical and natural values of the region are very popular. Therefore, many tourists come to this region every year and stay here. Of course, there are some specific touristic activities in such a historic and private area. The most famous of these events is undoubtedly hot air balloon tours.
Hot air balloon flights are an extremely unique experience that adapts to the authentic atmosphere of Nevşehir. Many tourists prefer hot air balloon tours in order to watch the vast landscape of the region and spend an enjoyable time. What kind of services does the hot air balloon tour cover? Where do you need to apply for a balloon tour? In today's article, we will try to give you some information about this subject in detail.
Check our hot air balloon tours here: https://toursce.com/cat/cappadocia-tours/hot-air-balloon-flights/
Where Does Baloon Tours Exist?
Hot air Balloons, which are frequently preferred by local and foreign tourists, take place in Nevşehir's Cappadocia district. Usually, Urgup and Goreme regions are preferred by agencies for this event. In order to offer the best view in balloon tours, travel agencies organize this event in the places with an open horizon.
Recently, hot air balloons are started to be organized in Ihlara Valley also.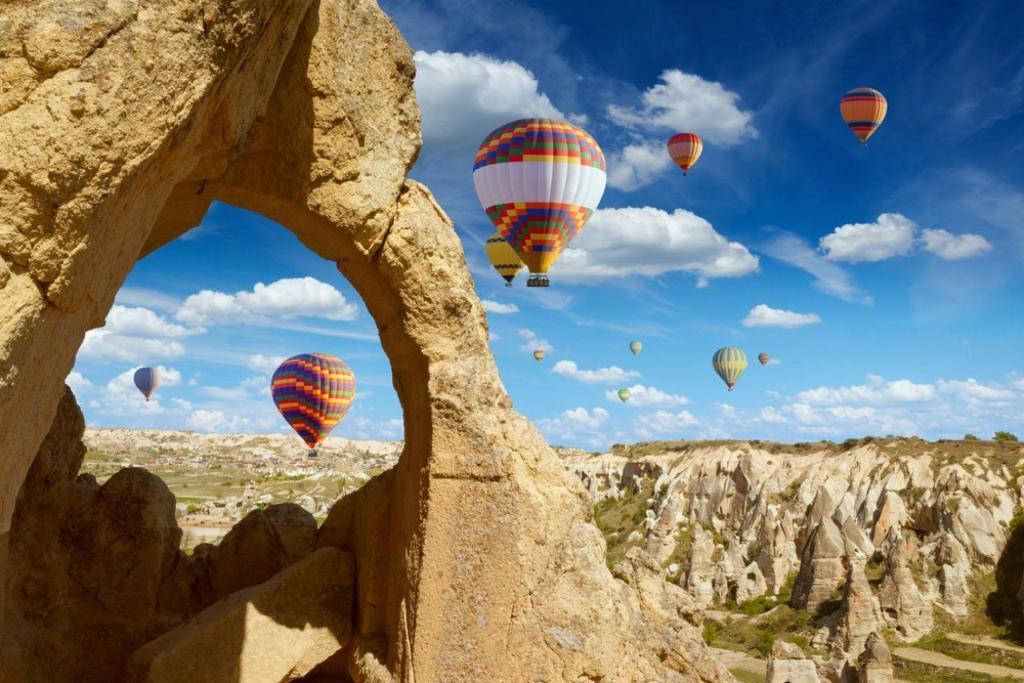 When Can I Apply For Baloon Tours?
Balloon tours are organized in Cappadocia as a tourist activity. There are many tourists who prefer this event both in winter and in summer months. Therefore you do not have any seasons limitation. However, in order to participate in the hot air balloon tour, you should call your travel company at least one day in advance and make an appointment. Otherwise, you may not find the place.
Book a flight with 2-Day Cappadocia tour from Istanbul and save money! https://toursce.com/tour/cappadocia-tour-istanbul-2-day/
Balloon tours usually take place in the morning. They are made before sunrise or when the sun is stillborn. The reason for this is to catch the optimal heat level.
At an optimal air temperature, the hot air balloons can be ventilated in a healthy way and remain under control. Of course, it is also very important that there is no wind in the process of joining this event. Because hot air balloon flights are cancelled during windy periods. The reason for this is that the wind disrupts the balance of the balloons.
How Much Should I Pay For A Baloon Tour in Cappadocia?
Balloon tours in Cappadocia are one of the most special tourist activities offered to local and foreign tourists. Therefore, the price of this tour is also slightly higher. But the unique scenery and unique flight experience of Cappadocia is definitely worth this price. This experience, which is approximately 150€ for local tourists, is 200€ for foreign tourists.
Which Regions Can Be Seen During A Baloon Tour?
Cappadocia consists of 7 different regions. The names of these regions are respectively Ürgüp, Göreme, Avanos, Üçhisar, Derinkuyu, Kaymaklı, Ihlara. You will be able to see all of these areas, with about 20 kilometers of space during a hot air balloon tour. You will also have a chance to see some of the most symbolic structures. For example, The Tree Beauties (3 Güzeller) or The Castle of Üçhisar (Üçhisar Kalesi) are just two of these structures. Of course, you will be able to watch the fairy chimneys in the Cappadocia region during these hot air balloon tours.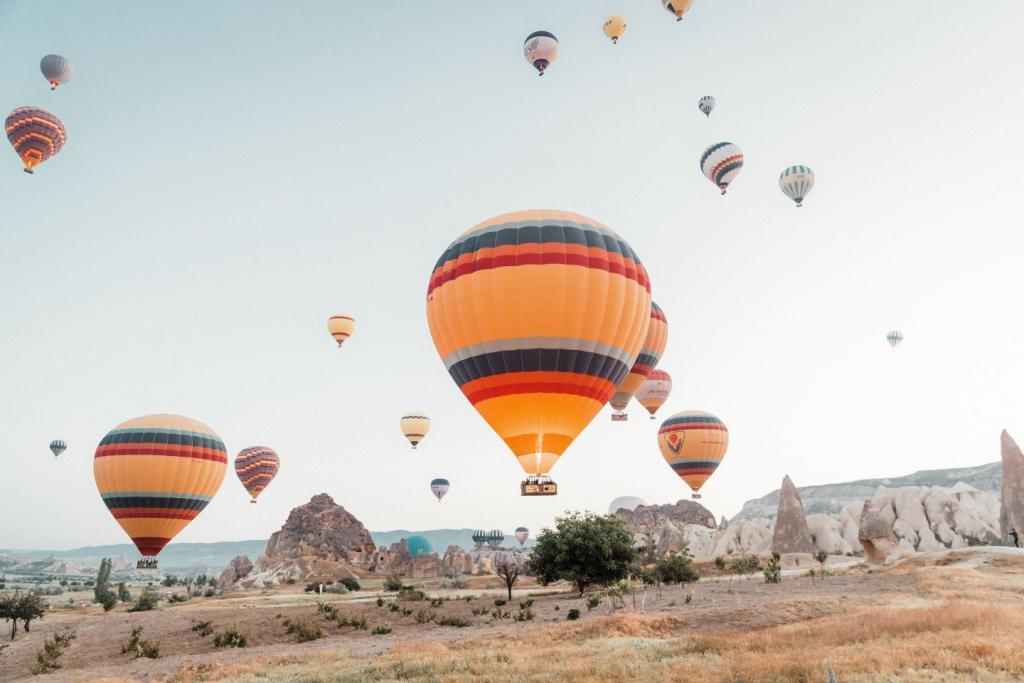 Is Baloon Tour In Cappadocia Safe?
Since balloon tours are carried out with an unusual vehicle, many people are concerned about the security of the trip. However, having knowledge of the working principle of these balloons will suffice to reduce these concerns.
The hot air balloons are ventilated by the burning of a mechanism located in the lower zone. Carbon dioxide emitted by the fire in the mechanism allows the balloon to rise towards the sky. Under these conditions, the balloon is descended to the ground in a healthy way and the fire goes out slowly. Unless the weather is windy, hot air balloon tours are risk-free. So you don't have to worry about the balloon tour.
How to plan your Cappadocia Vacation? https://toursce.com/blog/plan-your-cappadocia-vacation/
In addition, all balloon tours in the region have been approved by official institutions. Therefore, each activity is fully audited. If you would like to take this flight tour, your travel company will provide you with flight insurance. In this way, you take a precaution for your health. Flight insurance is mandatory for this activity in the area. So it is necessary to ask your travel agency to have one. On our tours, we give you the flight insurance in the package for free.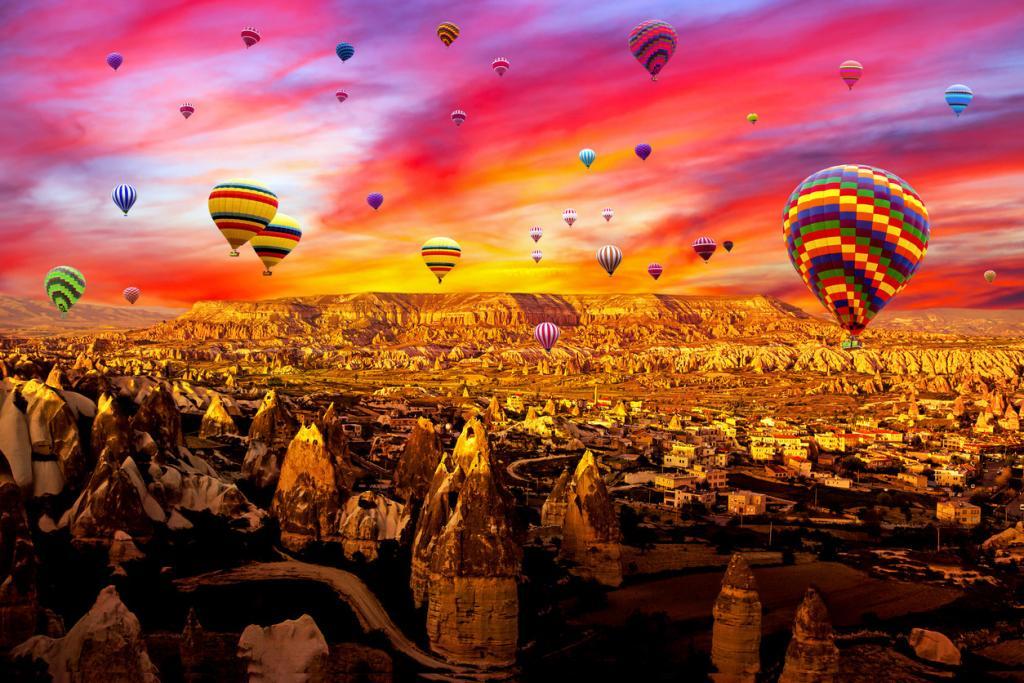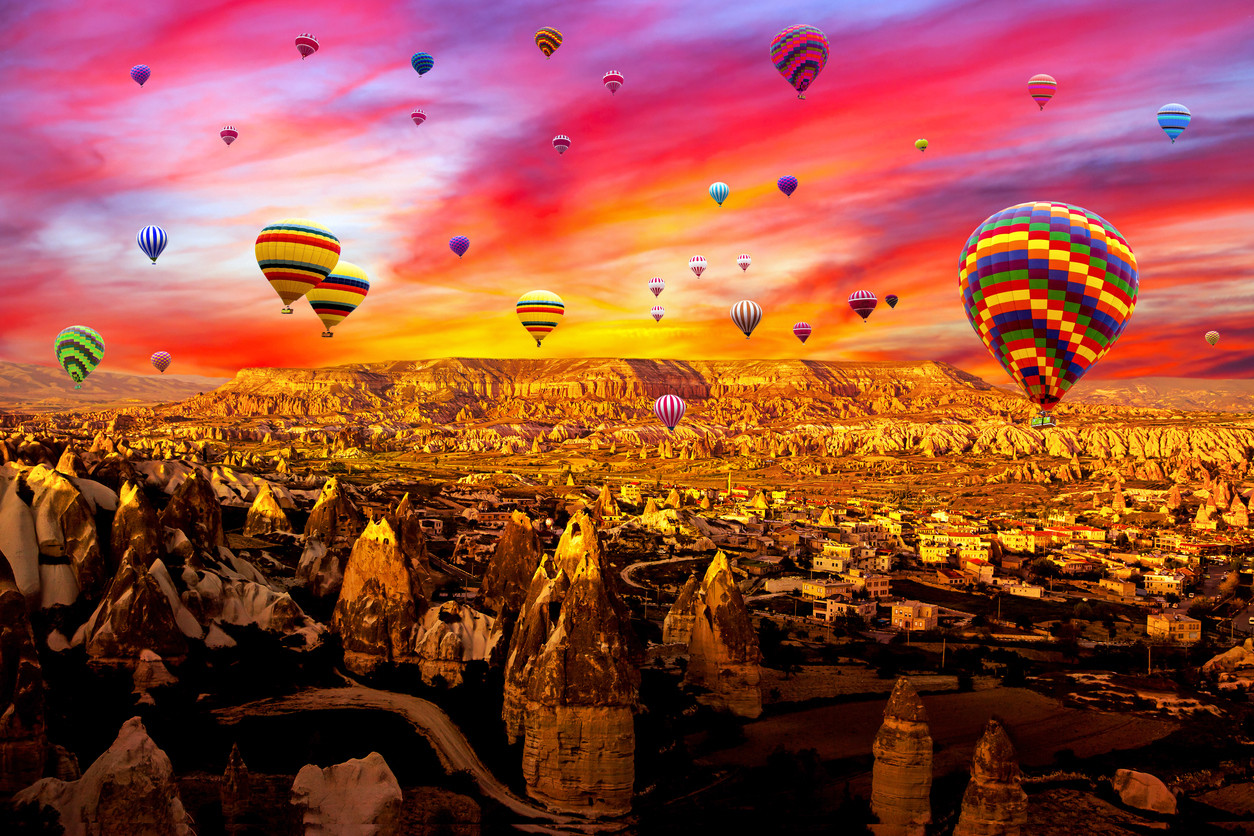 How Many People Will Be In My Baloon?
Balloon tours are generally carried out in a collective manner. There are about 20 people on each balloon tour. Having too few people in the hot air balloon can cause problems in terms of low weight. Therefore, it is very important to have at least 10 people in the balloon.
Multiple balloons can be ventilated at the same time. If you want to be only two people in the hot air balloon for any special activity such as proposing, it can be achieved with some additional weights in the balloon. Of course, travel companies are demanding a higher fee for such an organization. But we can say that it would be a really romantic event if you will be just 2 people in a balloon.
Additional: Cappadocia Hot Air Balloon Watching Tour
The beauty of flying hot air balloons in Cappadocia is amazing. You can choose this tour if you are looking for a budget-friendly or you have acrophobia. Here is the balloon watching tour in Cappadocia: https://toursce.com/tour/cappadocia-sunrise-hot-air-balloon-watching-tour/
What Are The Companies Organize Baloon Tours?
Here the main reliable companies for hot air balloon tour organizations. You can call one of them and have a reservation. When trying to book a balloon tour, please note that you must reserve about 3 hours of your trip to this activity. Your adventure, which will begin at 5 am, will end at around 8 am.
Please read first about the important update for the balloons: https://toursce.com/about-hot-air-balloons-in-cappadocia/
You can check the balloon companies below.