Istanbul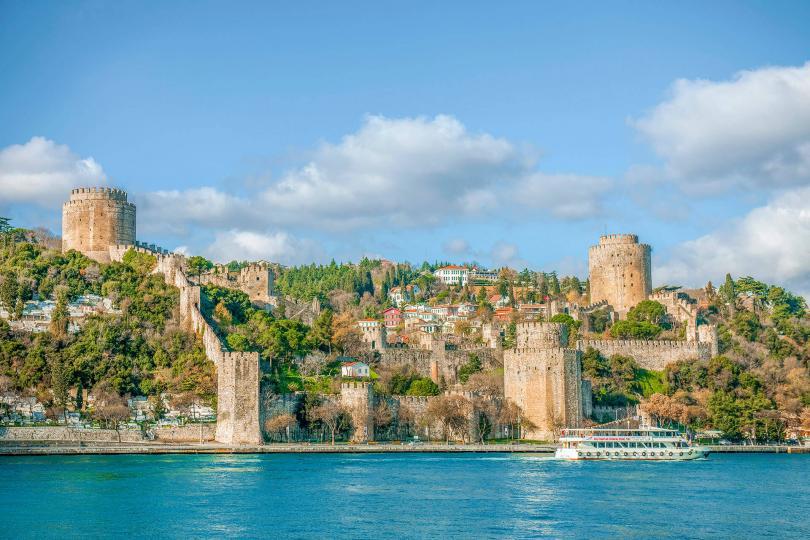 Cappadocia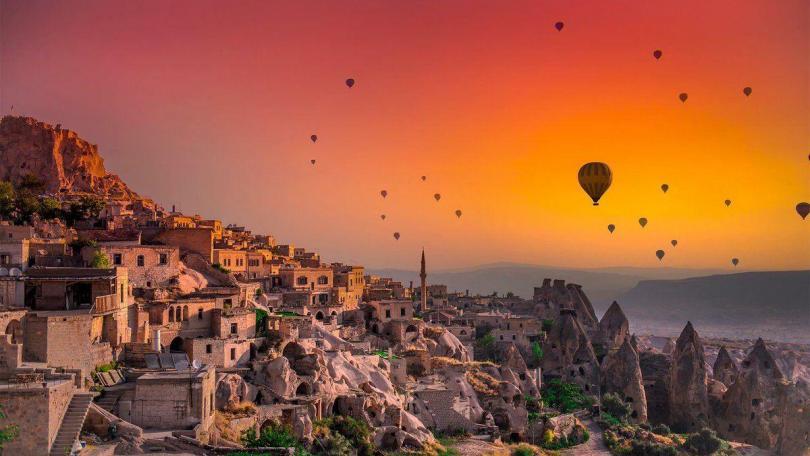 Ephesus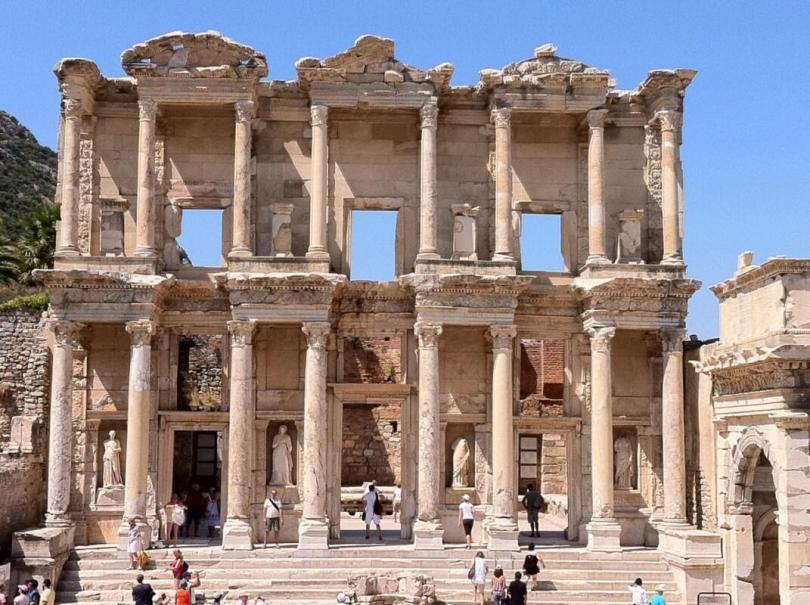 Pamukkale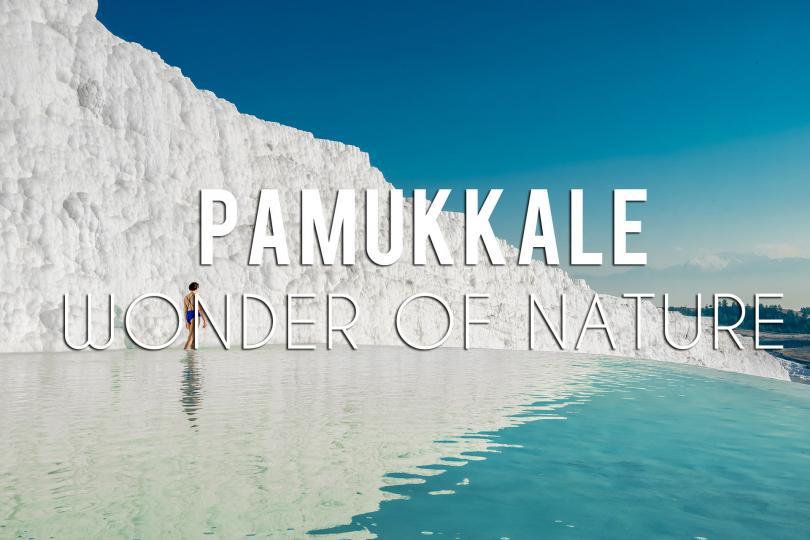 Antalya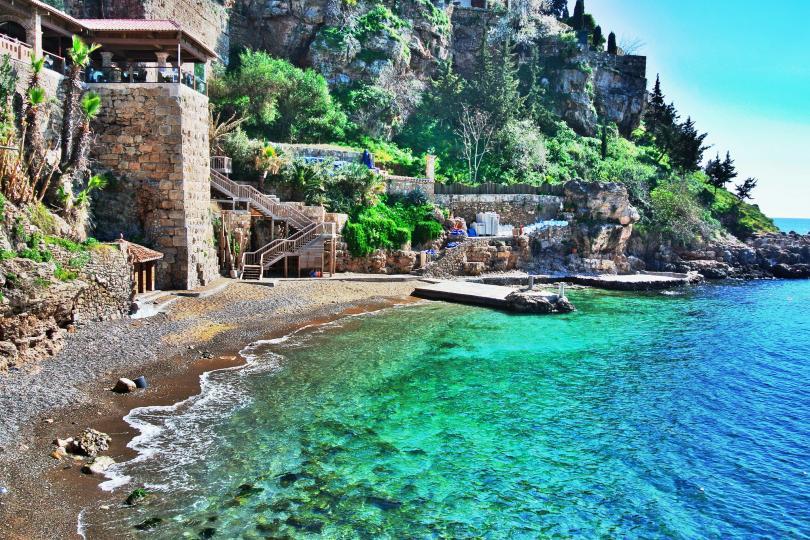 Fethiye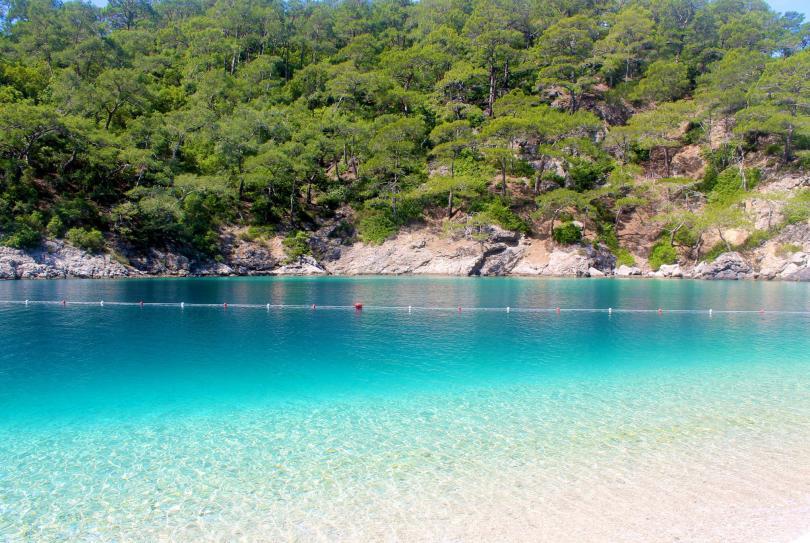 09/07/2018 6
First of all, if you are planning on visiting Turkey, you should definitely know this: Turkey has SO much to offer! Historical monuments, amazing archeological sites, breathtaking natural beauties, cultural attractions, steadily growing hotel and touristic infrastructure, endless vacation opportunities and best of all, amazing Turkish people…
The lands that Turkey was founded on have been a home for the countless amount of civilizations throughout the history of human beings. That's why, every stone and every corner of this country smells like history and therefore, memory! Strategically located right between the western and eastern world, Turkey has also been an important religious and cultural center of the world, besides being a very essential trading and commercial centerline thanks to its powerful characteristics and unparalleled advantages.
Our 'best destinations in Turkey' list may give you some ideas to choose where you'd like to go to Turkey.
ISTANBUL
Not much to say, really… Istanbul is certainly one of the most -if not the most- complicated and interesting cities in the world. History, culture, nature, business, people, art, nightlife and all the attractions are melt in a big pot and served to your eyes and ears in this unique city. There is literally nothing you can 'not' find in this city. It is also a city of 'the extremes'. The history and the destruction of the history; culture and culturelessness; nature and the chaos of the modern world; wealth and poverty are all so, so heart-breakingly close to each other in this big old beautiful city.
CAPPADOCIA
Right in the heart of the country, with its unbelievable natural rock formations, valleys, underground cities, and villages, Cappadocia is seriously a fresh air to your soul! You see it on photos and postcards and you always think to yourself if it's really that gorgeous and trust me, it is more!! With its long and interesting history, we have so much to see and learn from Cappadocia and its unique historical and cultural values.
And let's not forget about the beautiful countryside and village life in and near Cappadocia. You can learn so much about the cultural values of Turkey with a single visit!
EPHESUS
Ancient Roman Empire capitol: On the Western Coast of Turkey, there lies a beautiful ancient cite where you may see the most impressive ancient Roman and Greek Ruins. The region also features very important and famous sights like The Temple of Artemis, House of Virgin Mary and Ephesus Museum. It's definitely a 'must-do' while in Turkey.
Translated into stone, the famous words of the Oracle of Apollo, telling where the city should be built, " a fish shall show you, and a boar will lead the way", celebrate the ancient story.
PAMUKKALE
A breath-taking mountain covered by calcium deposits… Looks like snow or ice but it's actually warm mineral deposit. Hierapolis Ancient City is on the top of the mountain with its glorious ancient theatre and the biggest Nekropolis in the world. Pamukkale and its environs are also great cultural environments where you can discover the unique 'village' Only couple of hours from Ephesus Ancient City, Pamukkale is one of the most important highlights of our amazing country, Turkey and it only takes one or two days to explore it.
ANTALYA
Antalya is the most visited city in Turkey and there is a reason for that. One might think the only reason for that is the fact that tourists love Antalya for its beaches and big resort hotels and one wouldn't be totally wrong. Yes, Antalya is a seaside city that has so many wonderful beaches and leisure holiday opportunities. And yes, tourists from all over the world come and stay for weeks in Antalya for their holiday with the intention of only relaxing, swimming and having fun.
Here is the thing though: Antalya has so much more! Most people don't know about that. But they are wrong. Antalya is and has always been one of the most important historical and cultural cities in the world. By its exceptional location on the Mediterranean, Antalya has so many historical monuments that should be seen by all its visitors. Termessos, Myra, Perge, Aspendos are just a few examples of Antalya's impressing historical background. Antalya also has many local towns with unique cultural values and worth the visit.
FETHIYE
Fethiye and its environs are very impressing regions when it comes to having so many things to offer. Fethiye region, being an important port town in the ancient oversea trade market, has a lot of historical sights as well as having so many natural beauties such as pristine villages, amazing beaches, bay, islands, and gorges.
Oludeniz beach, which was chosen the beach in the world by UNESCO several years ago, is world famous for its breath-taking beauty and calming soft water. Saklıkent is a very famous gorge where thousands of people go and do adventurous hiking through the
valley. Dalyan, close to Fethiye an amazing river with so many features like diving, kayaking, and mudbaths. Patara beach is THE longest beach in Turkey and it's simply gorgeous. Kayaköy is an extraordinary old Greek village near Fethiye that was abandoned years ago now it's open for visitors…
Overall, Fethiye is a highly recommended region for everyone!