Summer vacation is one of the most beautiful days that everyone dreams of day and night to enjoy for 2 weeks after working for 50 weeks. I know that of all the work when you get bored every time, you can search in the Google "Where to go in the summer? Where are the most beautiful holiday destinations in Turkey? ". With the closure of schools, everyone wants to go somewhere that they dreamed holiday places before and find the peace during the summer months. As your brother and "Blogger" from Fethiye, witnessed these dreams before, I prepare a plan "Summer Vacation in Turkey" for you, I wanted to show the most beautiful vacation destinations list that you need to see.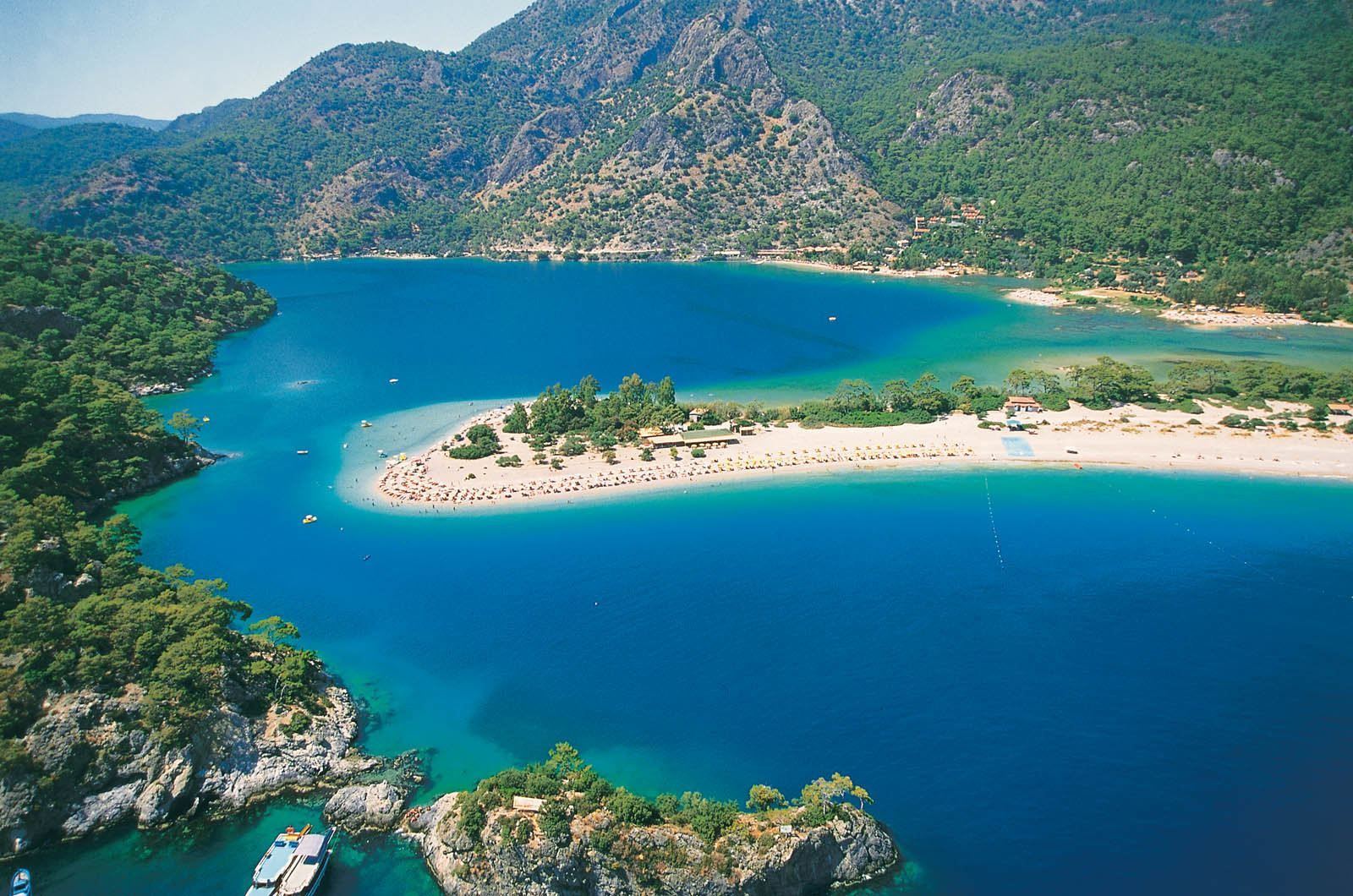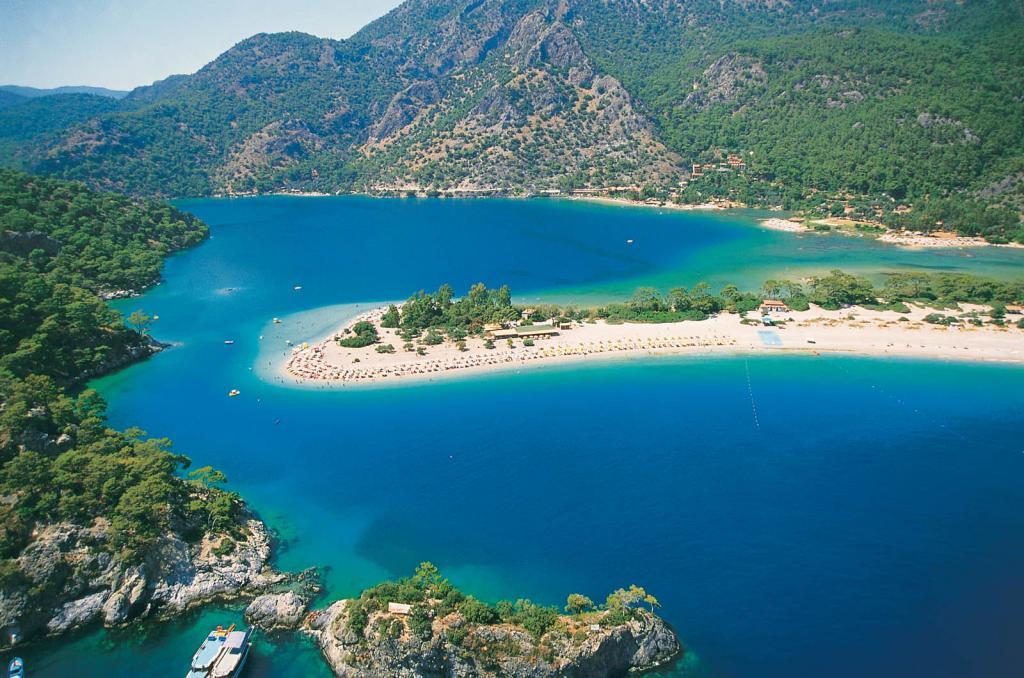 The Best Holiday Destinations on Summer Vacation
Turkey is my favorite country that I visit more than 60 countries. I do not say that it's supposed to be "obsequiousness". There are more or less places in each city in our country. Even it's not more or less, but it's precious places;
In this writing, I will inform you more focused on the summer vacation plan. In fact, when I preparing the list of holiday destinations in Turkey, I will also mention that which city near which places that you will visit in our country. I will try to summarize the destinations of your summer vacation plan. So "Go to Fethiye. It's very beautiful. ". I do not say like this.
Do not worry. I will tell each destination in detail and give you a summer vacation route. I will even tell you how many days you should stay where you go. I am starting with Fethiye which is the first destination on my list of 5 favorite holiday places.
Fethiye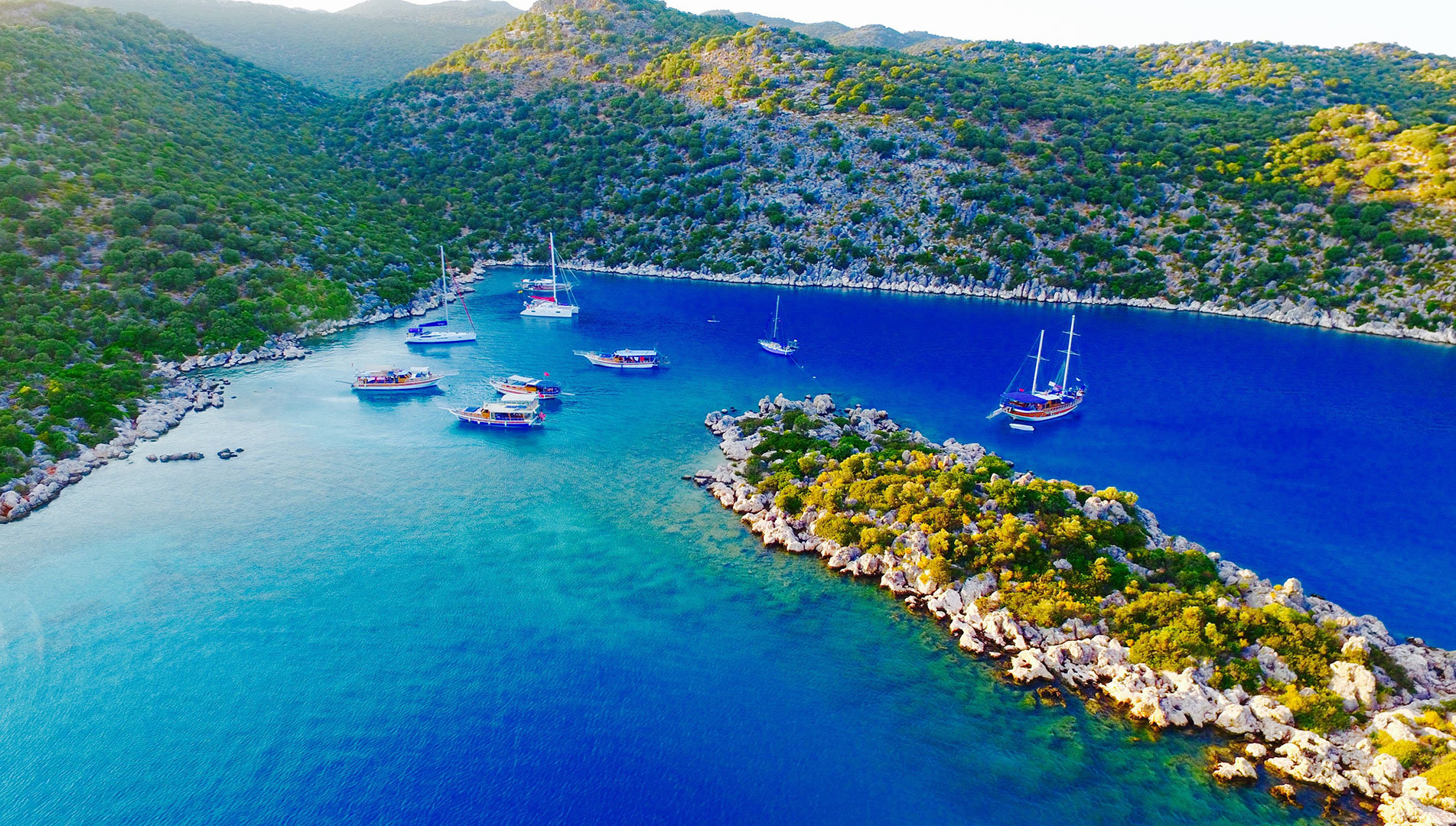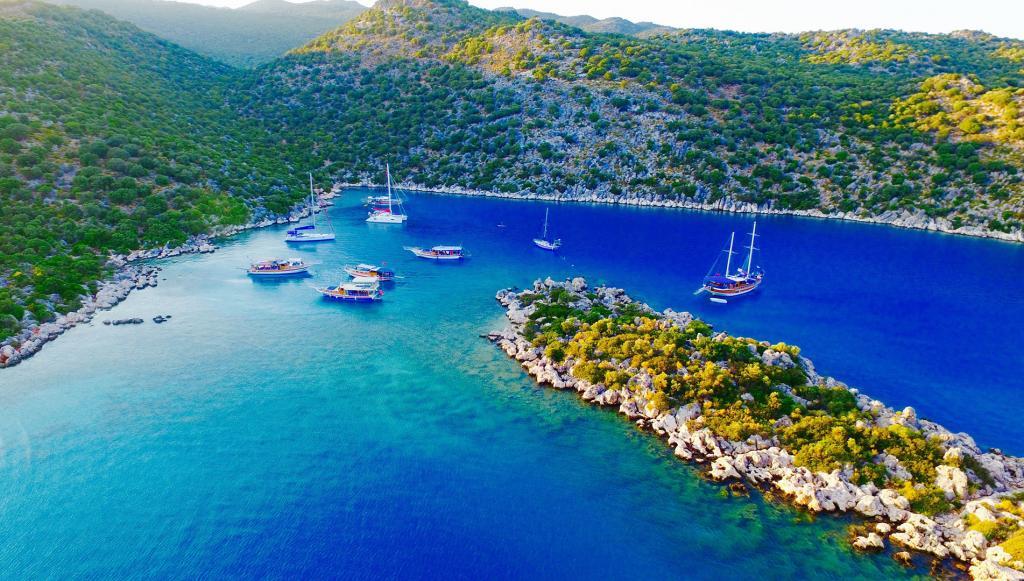 Turkey, one of the most beautiful my summer vacation routes in Fethiye, is a nice town with a population of 100,000-200,000 people. But, when the summer comes, the population of Mediterranean lovers like me set off the roads, especially in summer, increase almost 3 times.
When you come to Fethiye, the first thing is to visit tombs of Amyntas (Rock Tombs) at the city center and the history of the region is smelled. Later, walk along the cordon and go to Calis Beach or the Boncuklu Cove to watch a beautiful sunset.
In the evening, you can eat a nice dinner in Fethiye Fish Market, which is located in the city center and is perhaps one of the most beautiful fish markets of our country. This is a very different place. You ask why?
You can be cooked at your favorite restaurant by paying 7-8 TL because if you can choose fish from the stall by yourself. As someone who has seen 64 countries so far, I can say clearly:
You cannot taste these beautiful fish anywhere in the world. I wanted to specify from the beginning.
If you have a lot of time; you can take a boat tour with the boats from Oludeniz. You can even join the boat trips go to Gocek islands from Fethiye. You can also visit the Alınca Village on the road while you drive with your own car to Yediburunlar in Fethiye.
Maybe you know that the Lycian Way is one of Turkey's and even the world's most famous walking trail. One of the edges of the way passes those villages and believe me, you can witness the most beautiful scenery, you have ever seen in your life. In fact, do not forget to go to the Saklikent and Kayaköy areas.
In Fethiye, which is among the most famous summer vacation destinations, you can have fun in Paspatur or Hisarönü region in the city center for nightlife.
Çıralı – Olympos-Adrasan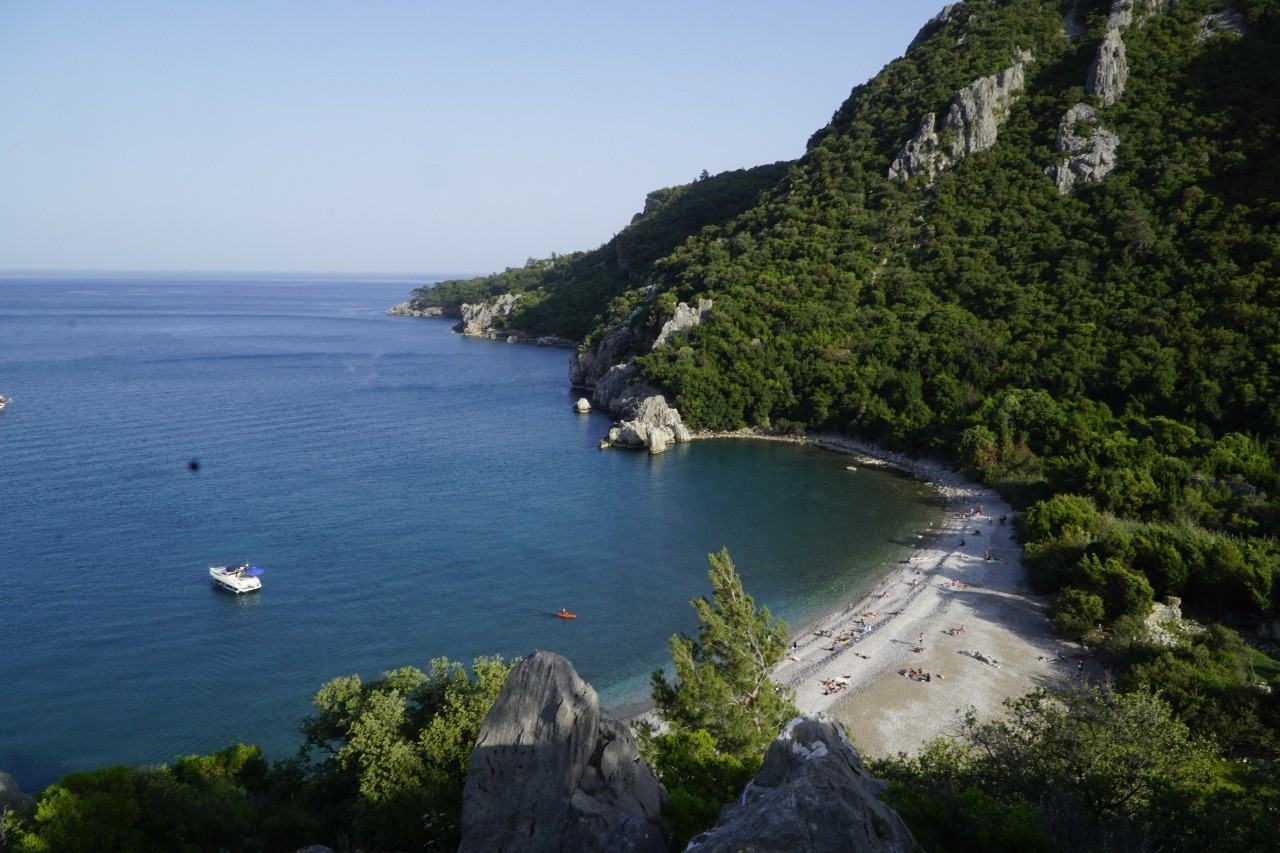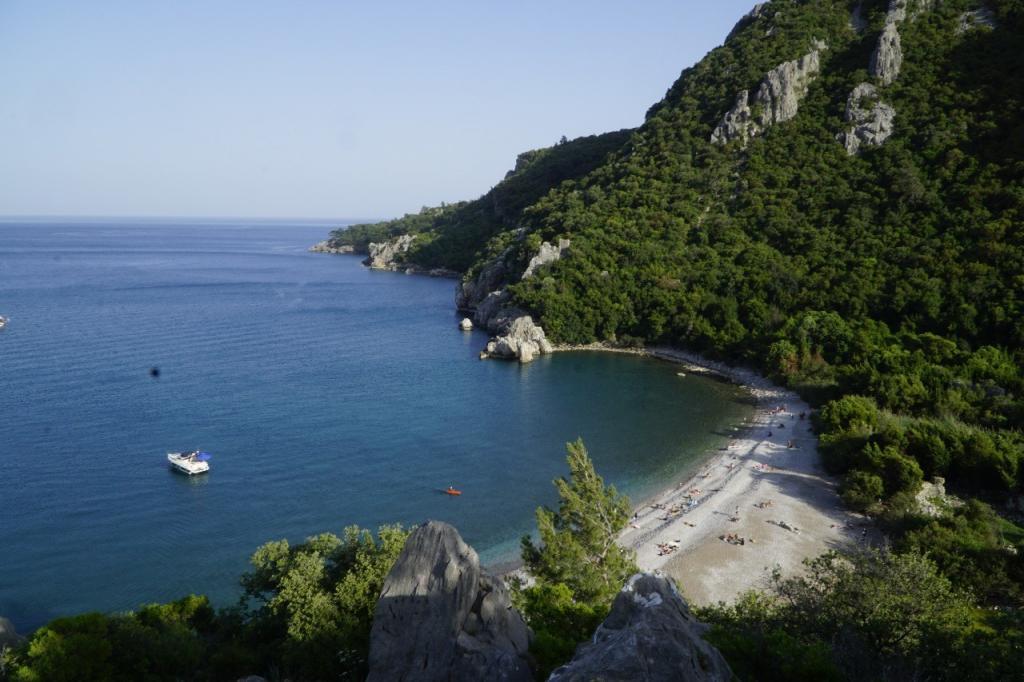 Çıralı, Adrasan, and Olympos are like the inseparable brothers of Antalya. These are one of the most beautiful places for holiday and vacation destinations in Turkey. Çıralı-Olympos-Adrasan is a rare place where you can pass out while listening to the voices of insects while relaxing in the shade of the pine trees with the azure Mediterranean coasts.  According to many summer vacation towns, these are very fresh places. Let's say at least in June.
Most of the things to do in Çıralı, Olympos and Adrasan are very close to each other. One of the famous hiking trails, as I mentioned above, is a way of the Lycian Way.
So, if you are a love trekking, I definitely recommend that you must follow these routes. I would also like to remind you once again that you will see the rare azure color of the Mediterranean on this walking route.
Kuşadası – Didim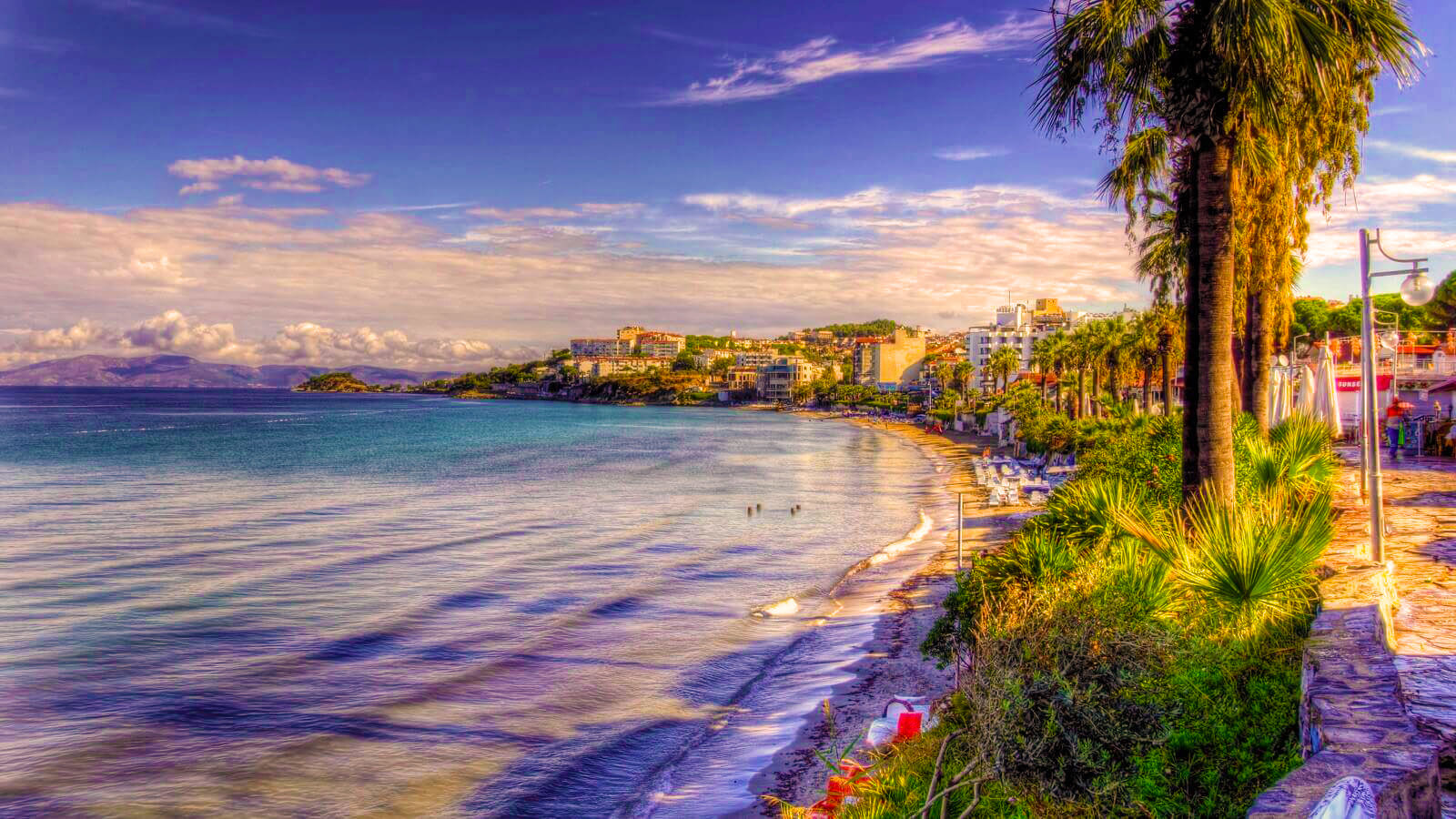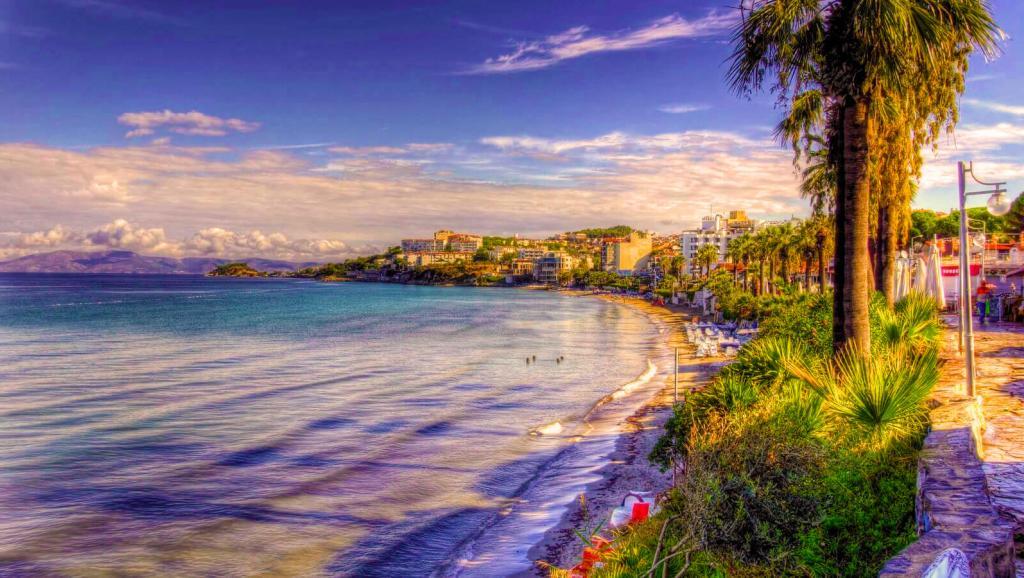 The Aegean region which protected its original patterns is one of the most beautiful places in Turkey. I am telling you this as someone who has been in more than 60 cities in Turkey. You ask why?
It is one of the few places which have Turkey's most precious ancient structures, ancient theaters, agoras, fountains, churches that still remained. Today, many of the ancient cities in the Aegean region are still fascinating to history lovers today. The magnificent structures I have seen in many Aegean cities, I am sure, will impress you. That is why;
Let's think about that you came to Kusadasi. The Pigeon Island, historical walls and Dilek Peninsula National Park in the city center are the first destination points of your travel. In fact, if you have a few times, you should Caferli village on your route. If you wish you can take a daily boat tour, you can enjoy with sea-sand-sun in Long Beach or Ladies Beach during the day.
After that, you should go to the places such as the Ancient City of Priene, Doganbey Village, and Millet Ruins that you must to visit and put the list. By the way, I'm not even talking about Ephesus, Sirince, and House of Virgin Mary. I think they're already on the list.,
Then, if you plan to go further to the South, turn your direction to Didim. Altınkum Beach, Temple of Apollo, and Kapıkırı village on Lake Bafa where you can watch the beautiful sunset in Didim should be inside of your list. The last suggestion: If you have a Schengen visa or you want to go to the Greek Islands by taking the Greek Island Visa, you can pass by ferries to Samos Island from Kuşadası.
Kaş – Kalkan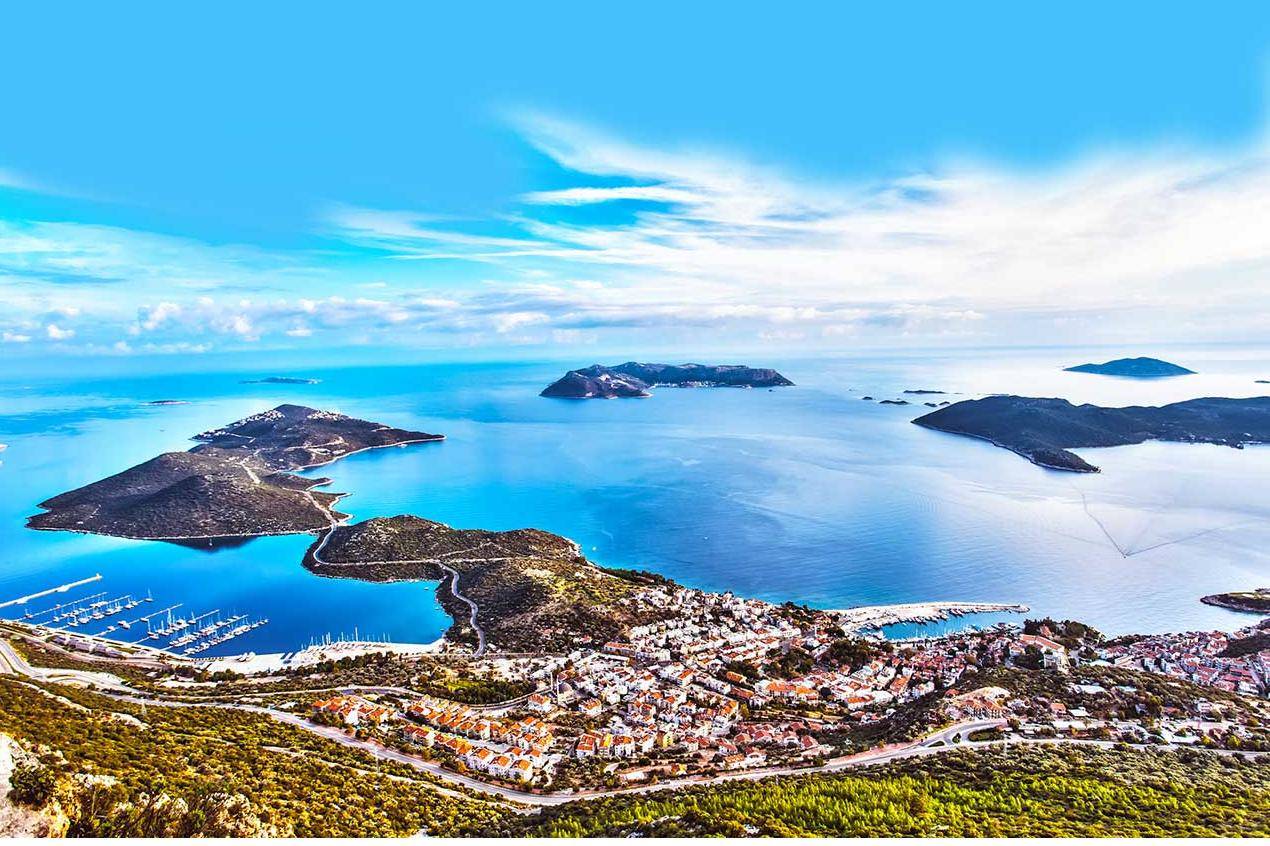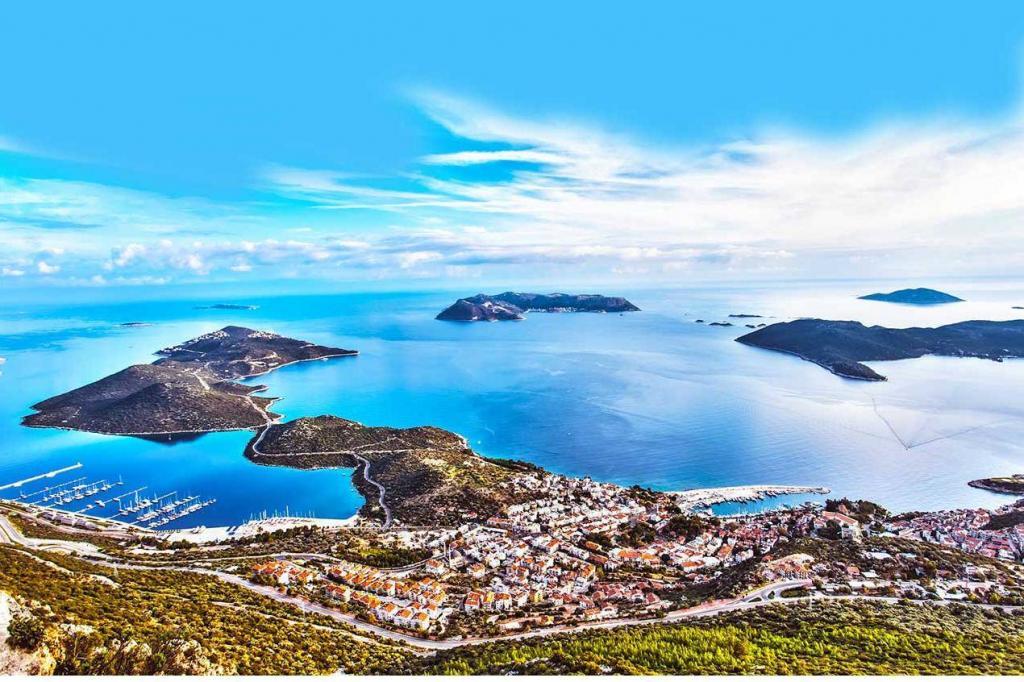 Do you know about the summer of Kas? Kaş has its own peculiar blueprints. Here you should go to whether on the way to your car or you can go to Kaş by car/ bus/service after you arrive at Antalya Airport. It's a bit troublesome but worth it. You ask why?
Because Kaş is a place where a lot of travel lovers have reached after a little difficulty. Is everything that is won hard be valuable, isn't it? Kas is one of them. In the meantime, as I mentioned above all the places like Çıralı-Olimpos-Adrasan are located before you arrive in Kas and you can visit this area with buses. However, my suggestion is that if you have the opportunity, you will visit by your own car.
Anyway, let's not complicate the matter further! Where were we? Let's go to places of sightseeing in Kas. Sir, there is also a part of the Lycian Way in Kas. That is why I recommend you to Kas very very important to me:
Walking from the Lycian Way to Limanağzı
Enjoy the day at Small Pebble and Big Pebble Beaches
Watch the beautiful sunset of Kas
Participate in boat tours to Kekova during the day.
Do scuba diving and swim with Caretta-caretta.
Do not worry. You may have never dived before, maybe you do not swim. You can do a practice dive called Discovery, with your accompanied master. In fact, if you wish, you can stay for a week and even get diving lessons.
We never mentioned Kalkan. The beach of Kaputaş, which is located between Kas and Kalkan, is already indispensable. But it can be crowded because a lot of people fill during the summer vacation period. I tell you before.
In Kalkan; Xantos Ancient City, the world's longest beaches Patara Beach, Patara Ancient City, and Letoon Ancient City are places you should definitely see. Those who have time can also visit Saklıkent on Fethiye route.
Datça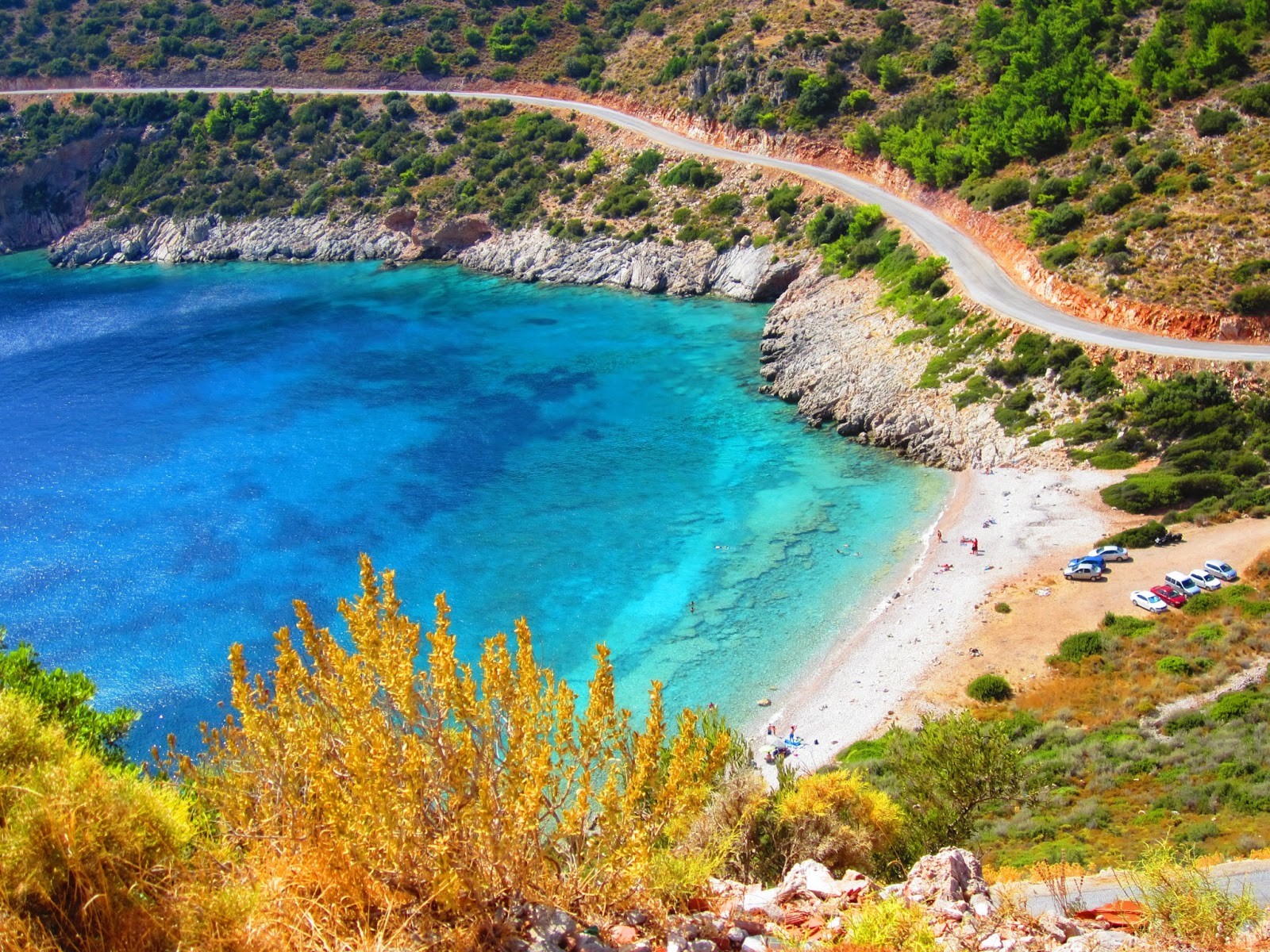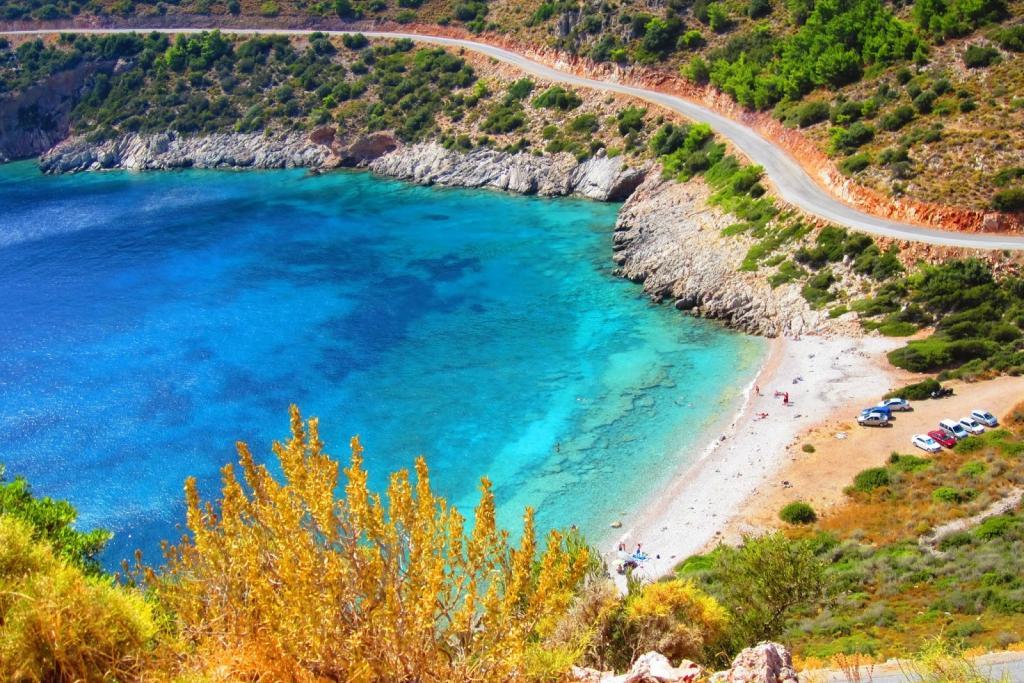 I had set off to make this year 40-day vacation in Turkey. I want to prepare myself for Turkey's beautiful holiday locations. I confess: The place that affected me most about the sea holiday was Datça.
After leaving Marmaris, I drove to Datça. There are a lot of places from what I saw on the left side of the camping grounds, lonely coves and much more. The places I like the most are; Perili KoskBeach, Old Datca Houses, Aquarium Beach, Palamutbükü Island and the legendary the Ancient City of Knidos. Datça, waiting to be discovered is like a treasure but very valuable…