Cappadocia is a mesmerizing region located in central Turkey. It is known for its unique geological features, underground cities, hot air balloon rides, and ancient cave dwellings. This comprehensive guide will give you all the information you need to plan your trip to Cappadocia.
Cappadocia is a must-visit destination for anyone traveling to Turkey. This region is unlike any other place on Earth, with its fairy chimneys, cave dwellings, and underground cities. Whether you're interested in history, culture, or adventure, Cappadocia has something for everyone. In this guide, we'll cover the top things to see and do in Cappadocia, as well as practical information for planning your trip.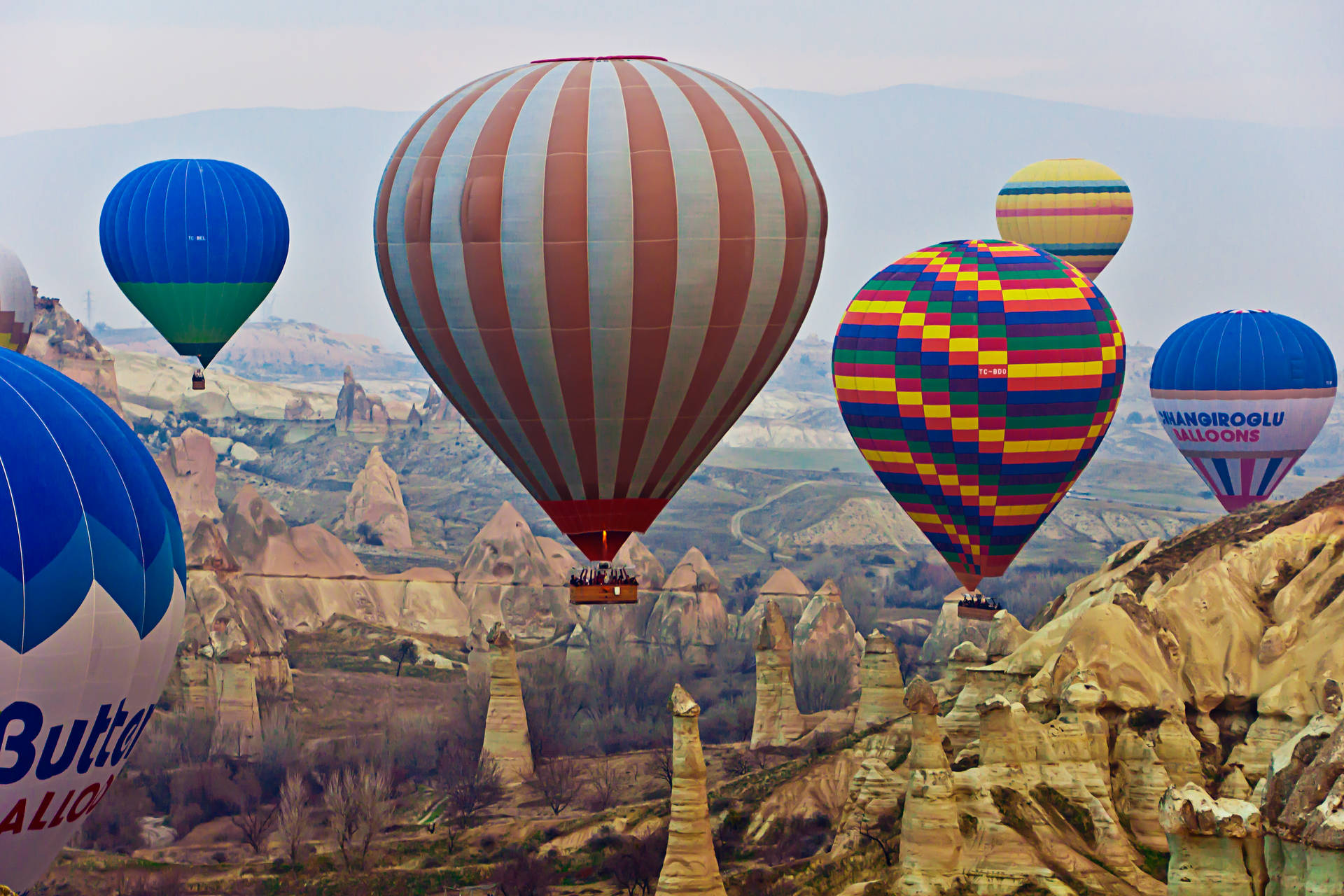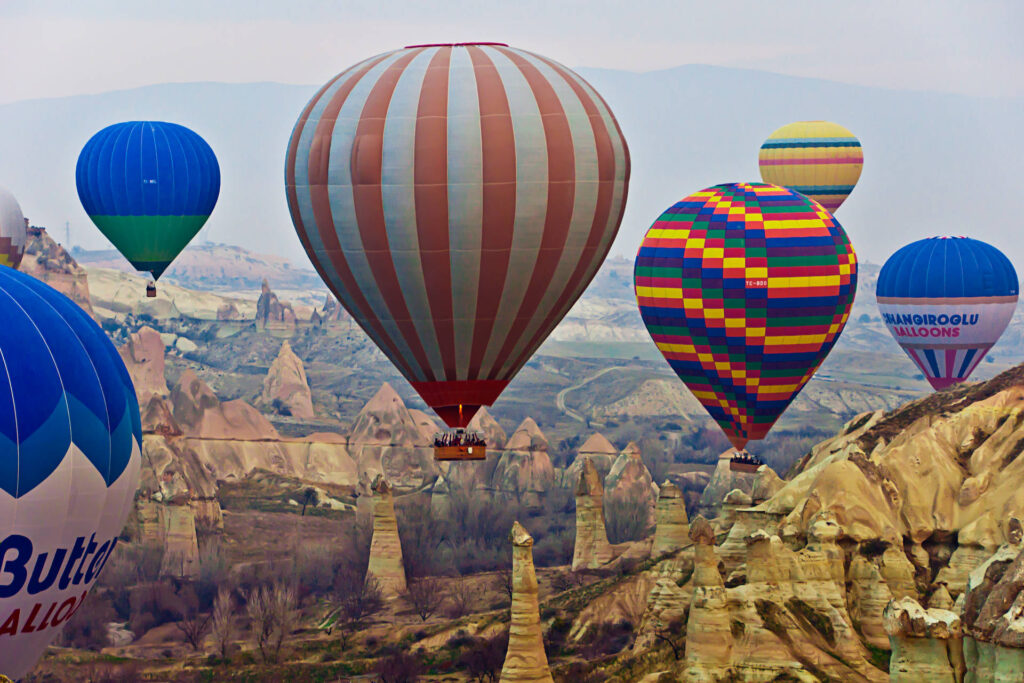 Getting to Cappadocia
The easiest way to get to Cappadocia is by flying into Kayseri or Nevsehir airports. Both airports are served by domestic airlines and are located within a short driving distance from the region. You can also reach Cappadocia by bus or car from Istanbul, Ankara, or other major cities in Turkey.
Experience the wonders of Cappadocia with our top-rated tours, including hot air balloon rides, underground cities, and ancient cave dwellings. Check our Cappadocia tours.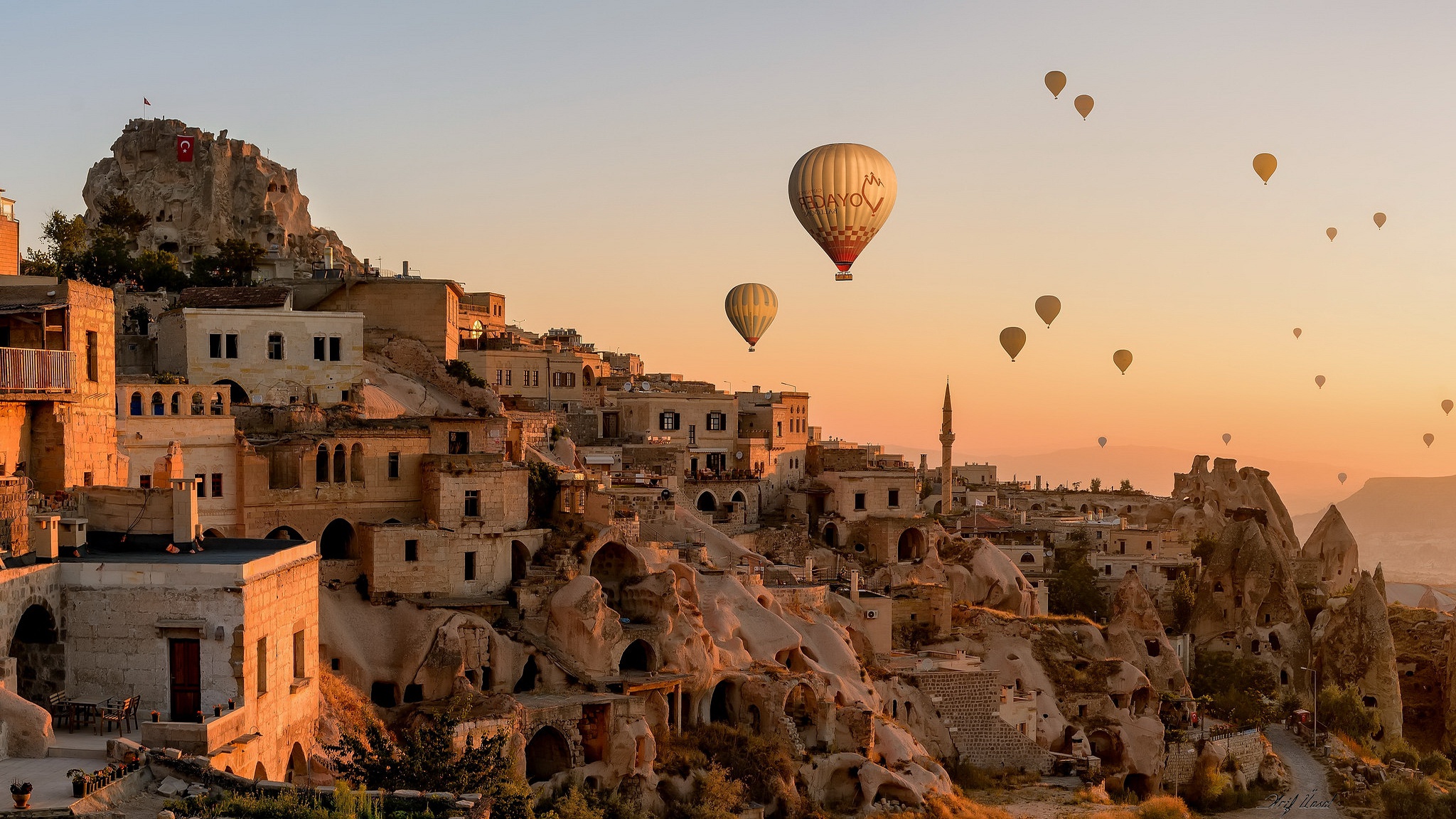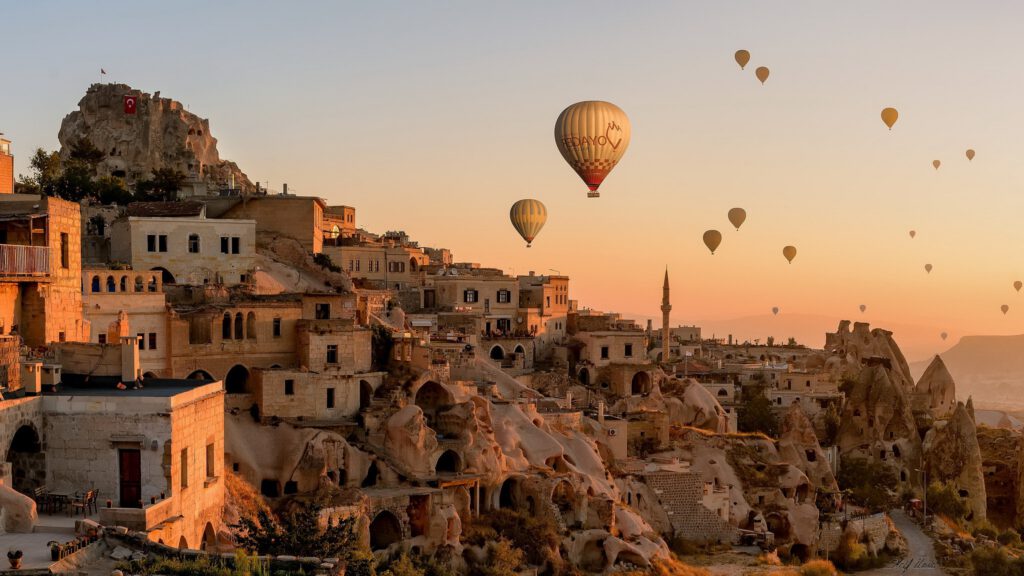 Top Things to See and Do in Cappadocia
Hot air balloon rides: A hot air balloon ride over the fairy chimneys and valleys of Cappadocia is a once-in-a-lifetime experience.
Goreme Open-Air Museum: This UNESCO World Heritage site features ancient cave churches and dwellings.
Underground cities: Cappadocia is home to several underground cities, including Derinkuyu and Kaymakli, which were used by early Christians to hide from persecution.
Pasabag (Monks Valley): Pasabag is home to some of the most unique rock formations in Cappadocia, including the famous "fairy chimneys".
Uchisar Castle: This castle is carved into a natural rock formation and offers panoramic views of the surrounding valleys.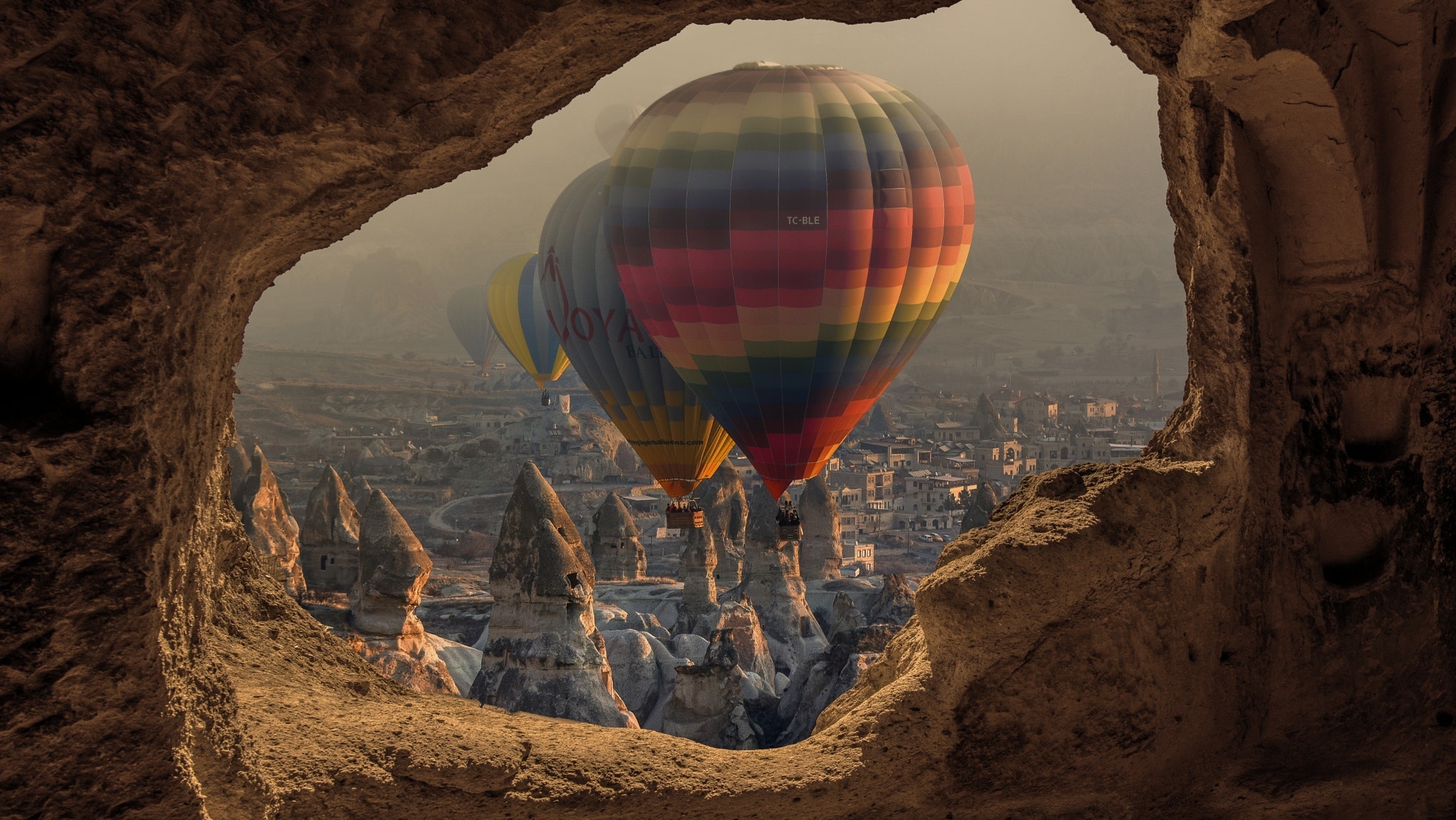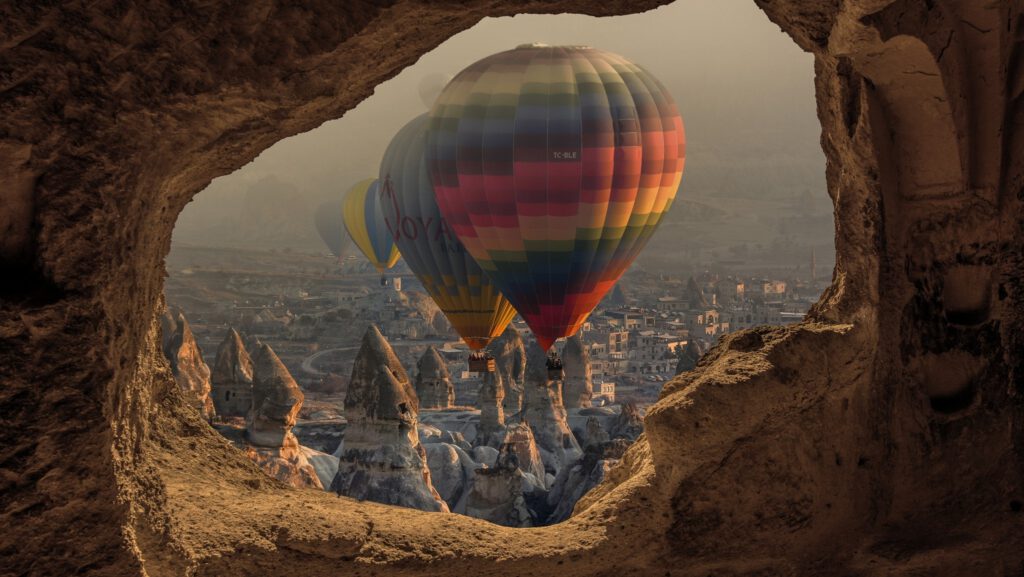 Where to Stay in Cappadocia
Cappadocia has a wide range of accommodation options, from luxury hotels to budget hostels. Goreme, Urgup, and Uchisar are some of the most popular towns to stay in Cappadocia, as they offer easy access to the top attractions.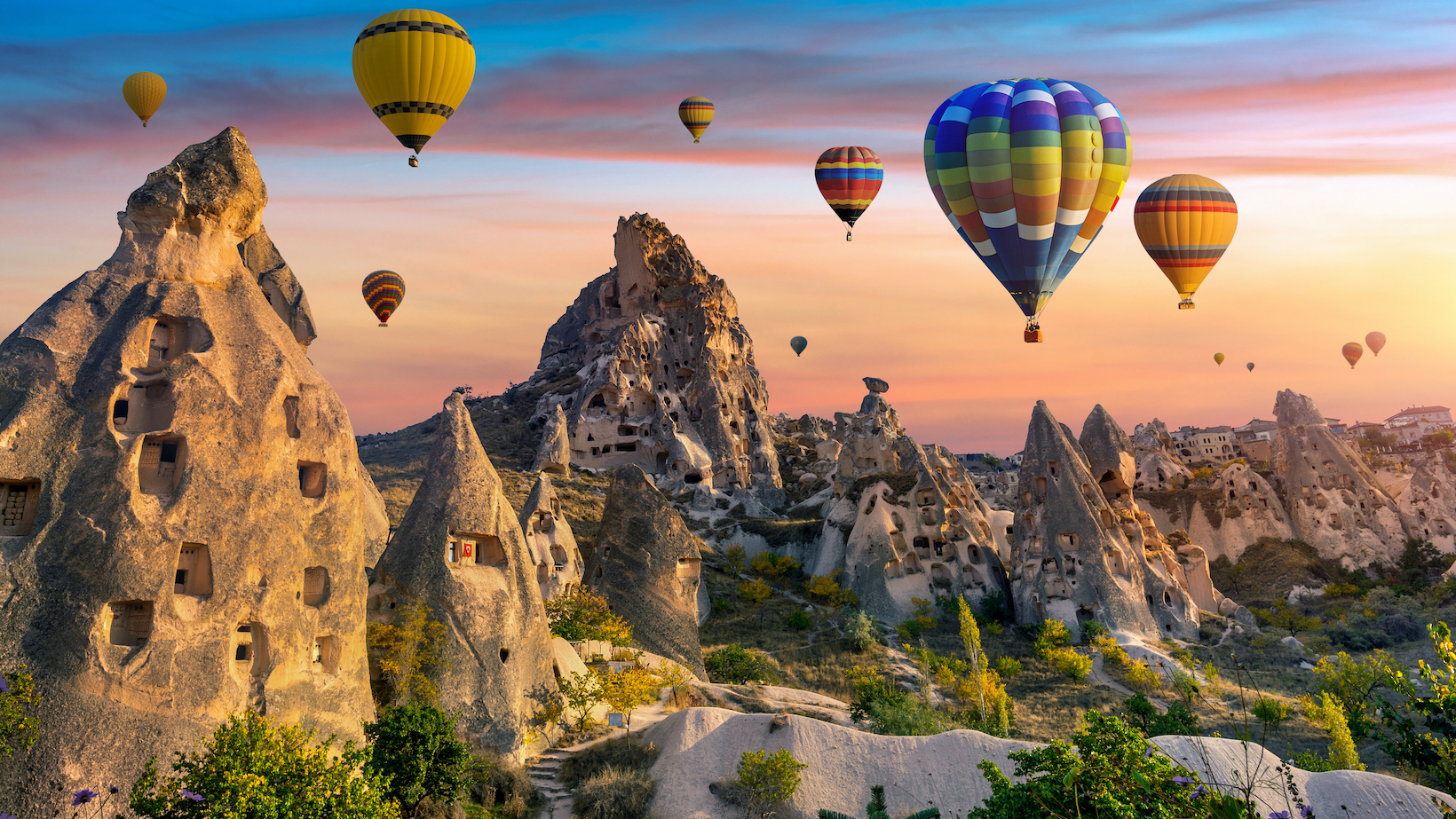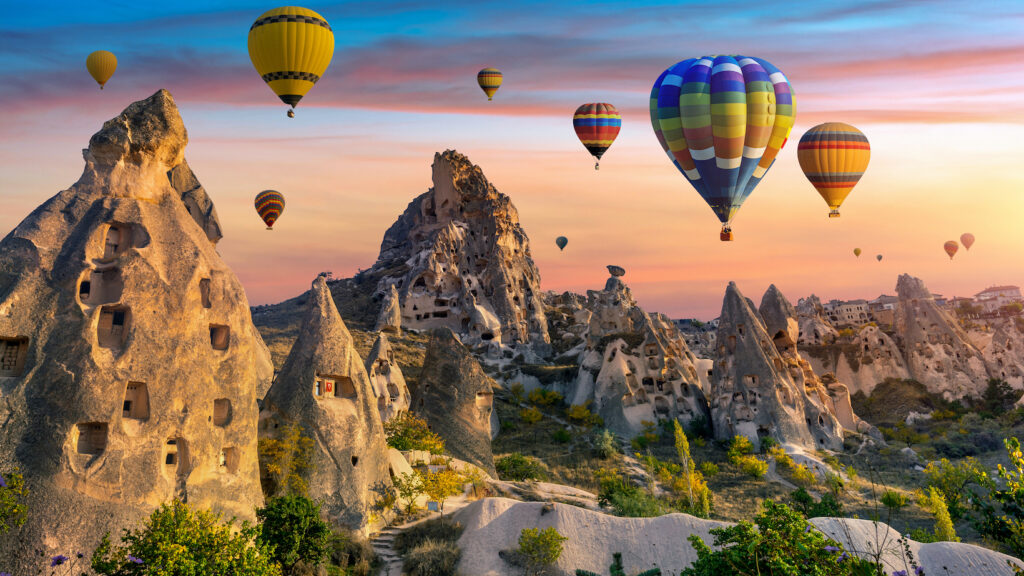 What to Eat in Cappadocia
Cappadocia is known for its delicious cuisine, which includes traditional Turkish dishes such as kebabs, meze, and baklava. You should also try the local specialty, pottery kebab, which is cooked inside a clay pot.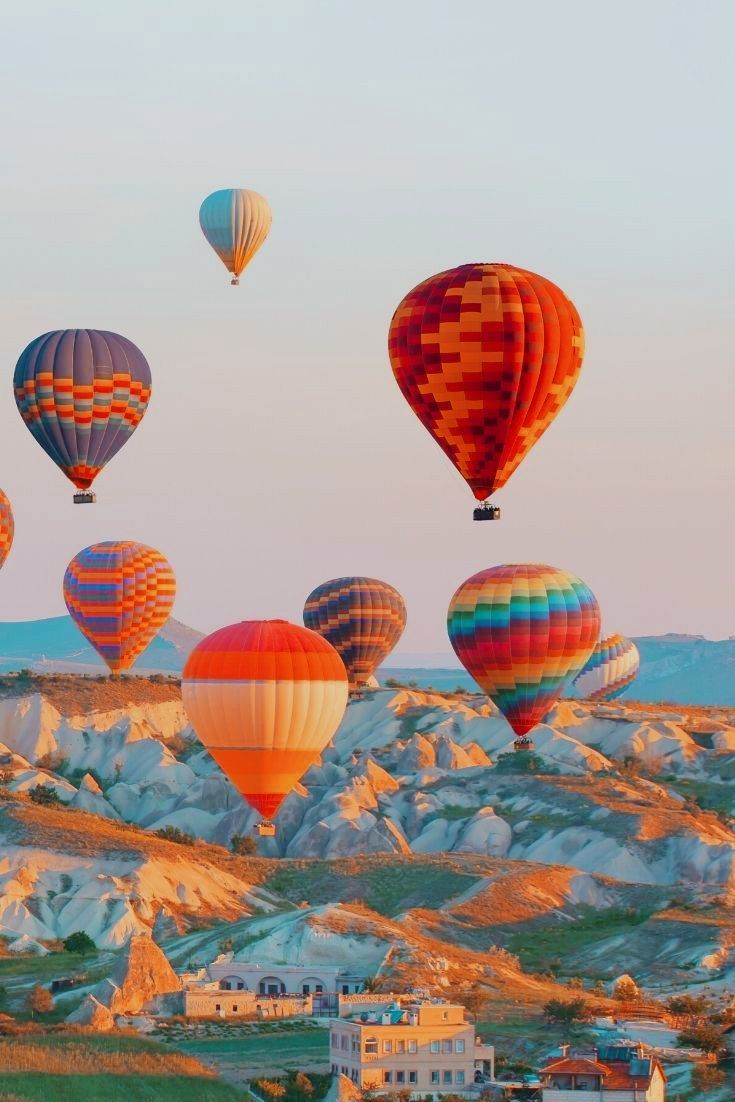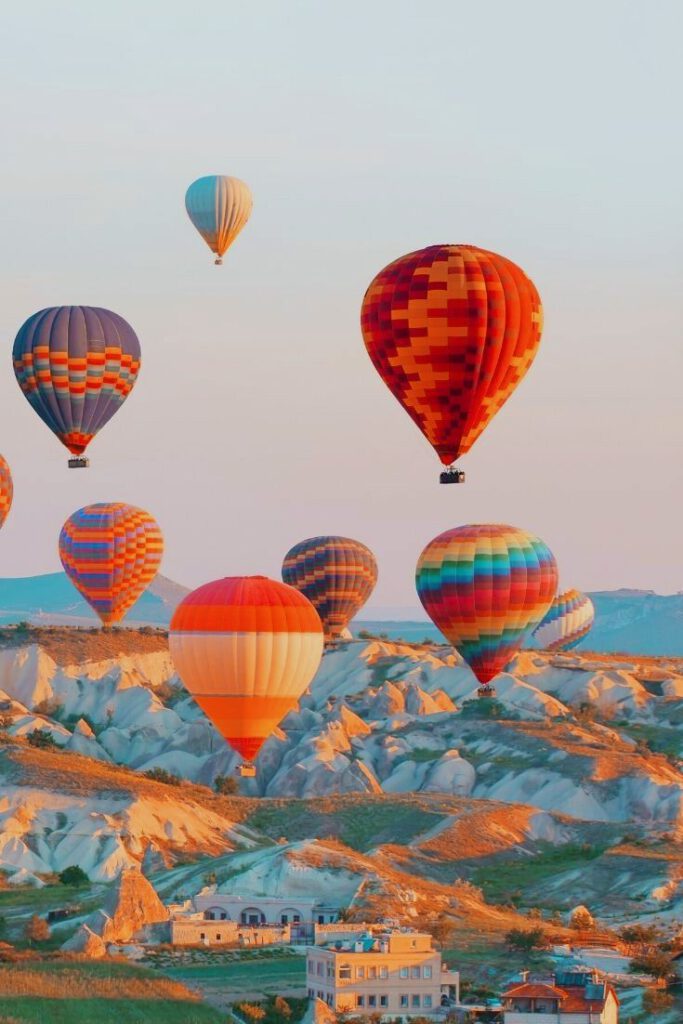 Practical Information for Visiting Cappadocia
The best time to visit Cappadocia is from April to June and from September to November, when the weather is mild and the crowds are smaller.
Dress in layers, as temperatures can vary throughout the day.
Wear comfortable shoes, as many of the attractions involve walking and climbing stairs.
Book your hot air balloon ride in advance, as they often sell out during peak season.
Conclusion: Cappadocia is a destination that should be on every traveler's bucket list. With its unique landscapes, rich history, and delicious cuisine, it is a region that will leave you in awe. Use this comprehensive guide to plan your trip to Cappadocia and discover the wonders of this magical place.