Every tourist who comes to Istanbul first time can be worried about transportation. This article is including exactly what you want to know. You will be no more concerned, that is guaranteed.
There are several ways that you can think of an affordable way for transportation from the airport to your hotel/destination. Let's find out these ways.
Take a Taxi from the airports
When you arrive at the airport, you can find a taxi easily outside. If you cannot find a taxi outside, You can search for a taxi online.
You can use taxis for transfer from your destination to the airports as well.
You can get a quote and arrange your transport before arriving in Istanbul from various online taxi websites.
In this way, you will be relaxed and you will not have to pay more for the transfer.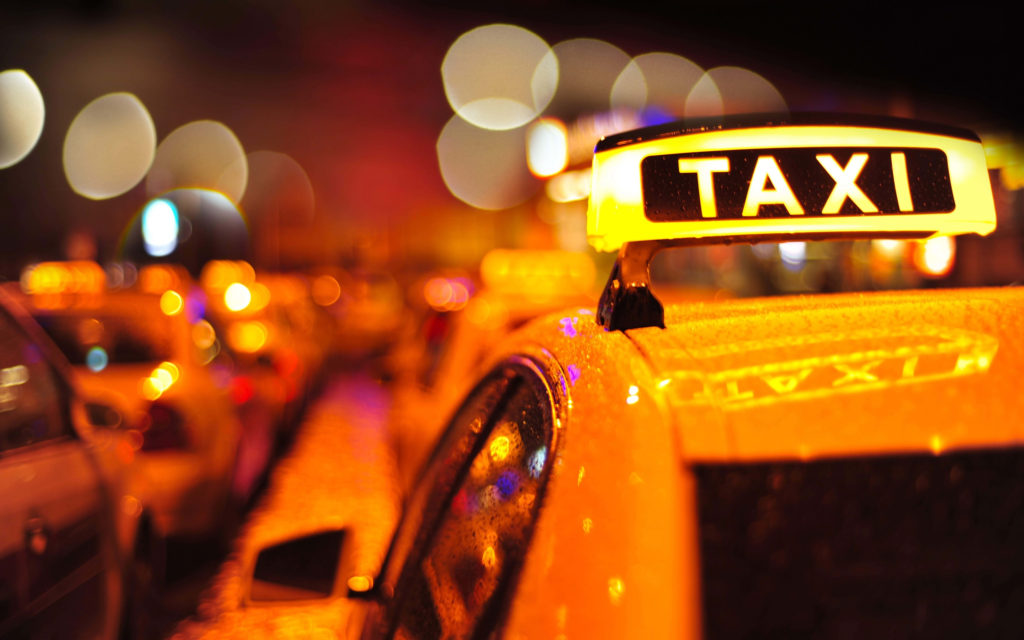 2) Use a shuttle service for a more affordable way
The best affordable way to get to the area of your hotel is the HAVAIST shuttle service. By using this shuttle service, you will have a transfer in the cheapest way. On the website, you can see the timetable, stations where the bus can stop, etc.
The HAVAIST lines which can get you to the central destination: IST1, IST2, IST3, IST4, IST5, IST6, IST7, IST8, IST15, IST17, IST19, IST20
You can visit this link: https://www.hava.ist/en
3) Choosing public transport as an affordable way
In Istanbul, Public transport is playing a key role by means of transport. You can arrive everywhere you want easily. But, please do some search before arriving in Istanbul. We call the Public transportation Association in Istanbul IETT. You need to get an Istanbul Card for using public transportation. You can receive it easily. In the city, you can get the Istanbul Transportation Card at every metro, tram, Metrobus, and ferry station. You can also buy your Istanbul Transportation Card, from kiosks and stores near the stations. You can get the Istanbulkart from Istanbulkart vending machines located on the -2 floor of Istanbul Airport. You can use only cash and Turkish Liras.
More Details about Istanbul Card: https://visit.istanbul/en/istanbul-kart/
You can get to Istanbul Airport or Sabiha Gokcen Airport via IETT buses.
You need to use these bus lines to arrive at Istanbul Airport: H1, H2, H3, H4, H6, H7, H8
Sabiha Gokcen Airport is located on the Anatolian Side of Istanbul is about 45 km from the Taksim area and about 40 km from Kadıköy. You can get to various parts of Istanbul via public buses, metro, and Metrobus.
You should use those bus lines to arrive/depart from Sabiha Gokcen Airport: 132H, 122H, 16S, E-3, E-9, E-10, E-11
Here you can check the website for more information: https://iett.istanbul/icerik/Access-to-Airports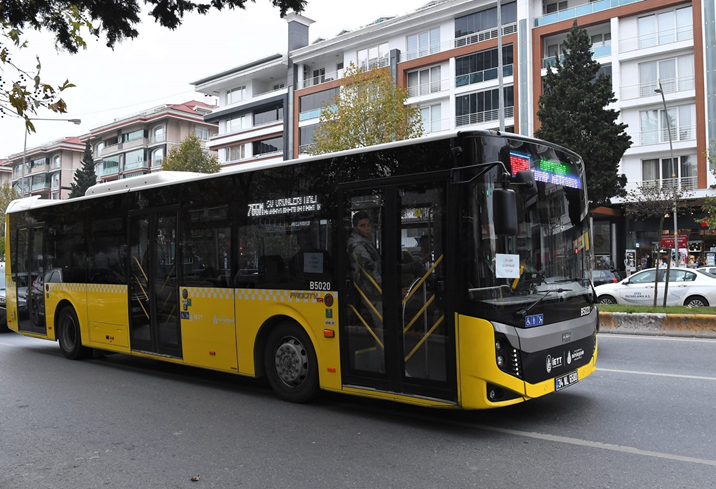 4) THE COMFORT CHOICE: HAVABUS FROM SABIHA GOKCEN AIRPORT
By using HAVABUS, You can arrive at Taksim, Kadıköy, and Yenisahra (Ataşehir) destinations. There are only 3 stations. If your hotel or private address is located in Eminönü/ Sirkeci/ Sultanahmet areas, you can get HAVABUS for the Taksim areas. You will understand that Taksim is the Center neighborhood in Istanbul. Then, you can arrive at your hotel or address even on a walk.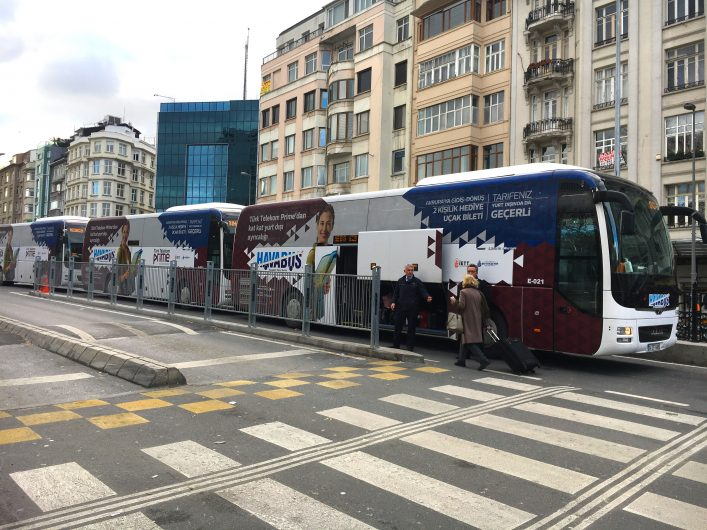 After knowing these useful tips, you will not pay too much anymore. You will explore the city deeply with bus transportation and understand the lifestyle in Istanbul.