To have a pleasant time in the New Year in Istanbul 2023, it may be a good idea to choose a highly developed place for the entertainment industry. It may also make sense to select a region that offers affordable options to use your budget without thinking while partying in the 2023 New Year's Eve season in Istanbul.
Istanbul is one of the most popular destinations for foreign tourists to celebrate the New Year and have a holiday. Hundreds of New Year celebrations in the Bosphorus and other luxury and traditional entertainment venues in Istanbul create alternative styles.
When you celebrate the New Year in Istanbul, you can invite yourself to a closed feast, sea, or traditional feast. Thanks to its cosmopolitan culture, Istanbul New Year Parties alternatives for all holiday themes are available for you.
If you are looking for a new year's party in Istanbul, you can contact ToursCE. While you are visiting Istanbul during the new year period, We can make a fun new year plan both safe and easy, offering you various new year entertainment options. Here are the best parties for new years eve in Istanbul:
1. New Year's Eve Party Cruise in Istanbul 2023
We named New Year's Eve Istanbul 2022 the first of the new year party options you can access with ToursCE. There are two options, both a dinner menu and a party program.
Would you like to be informed about the details of the Bosphorus Cruise Party?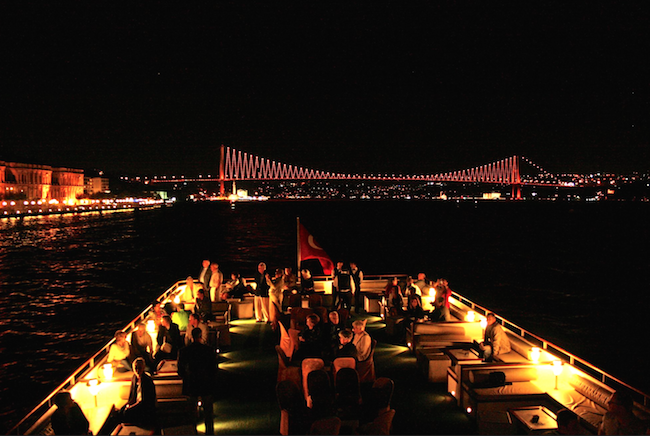 When you join 

New Year in Turkey 2023

with ToursCE, you will share the ship with 300 people in total. But the boat is large enough for these people to enjoy together.

You will receive your party ticket in a short time after you have made your payment.

During the 

New Year celebrations in Istanbul

, fireworks are held every year. You will have the chance to watch this beautiful show while having a pleasant time on board.

Since 

the Istanbul Metropolitan Municipality held the demonstration

, it isn't easy to give a guarantee. But fireworks are organized almost every year by municipalities or some private restaurants. This option is excellent for watching the fireworks during the dinner cruise.

You will have 10 different starters on offer while eating in quite pleasant surroundings. All of these dishes help you become familiar with the culture of Turkey.

There are also two kinds of hot starters in the meal. In addition, the salad prepared using seasonal greens will offer you a unique flavor.

Unique local Turkish dishes will be served along with traditional rice.

Included Unlimited drinks (Local alcoholic beverages and soft drinks)

Dances on the Dance floor, Belly Dancing Show, Professional DJ Performance, and Folk Dance Performance will be exhibited throughout the party. In addition, different types of music will accompany your meal while you are eating.
Book your ticket here: https://toursce.com/tour/new-years-eve-party-cruise-in-istanbul-2023/
2. New Year's Eve Party at Sultana's Restaurant
How about a perfect New Year's Eve celebration in a popular restaurant in Istanbul? While you are enjoying the New year party in Sultana's Restaurant, you will have the chance to watch the perfect Belly Show. Moreover, you will be able to make your night more enjoyable with excellent local delicacies in this thematic environment.
For dinner, Sultana's Restaurant offers a vegetarian menu alternative. In this way, you will have the chance to benefit from a more varied selection. Turkish Mezze Selection, Hot Appetisers, Sultana's Salad, Stuffed Turkey, Dessert, and Supper will be offered to you in the dinner program in Sultana's Restaurant. You will have an excellent thematic dinner.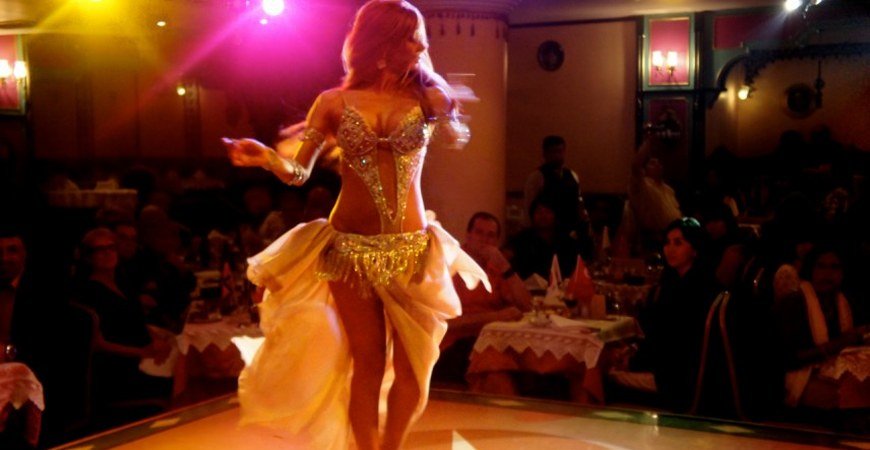 During this entertainment night, you will be able to drink alcoholic and soft drinks in an unlimited way. Moreover, all of these are included in the tour fee. Belly Dancers' Show and Folk Dance Shows are two of the other entertainment programs you can benefit from.
Later in the night, enjoy dancing with DJ music and DANCE, DANCE, DANCE…
Also, after dinner and enjoying the shows, you can walk through Istiklal street and continue to enjoy street parties until the first city light of Istanbul.
Book your ticket here: https://toursce.com/tour/new-years-eve-party-at-sultanas-restaurant/