How about a different plan for this New Year week? You have many options to celebrate a pleasant and fun New Year in Istanbul. This city, which has close to 16 million people, is full of numerous activities. There are many advantages to celebrating the New Year in Istanbul. During New Year's week, you can visit Istanbul and take a touristic tour. Your tour can be completed on the evening of December 31 with an excellent New Year's Eve Party Cruise. You can visit the Toursce blog to learn about the new year events in Istanbul.
Why You Should Choose Istanbul For New Year Celebration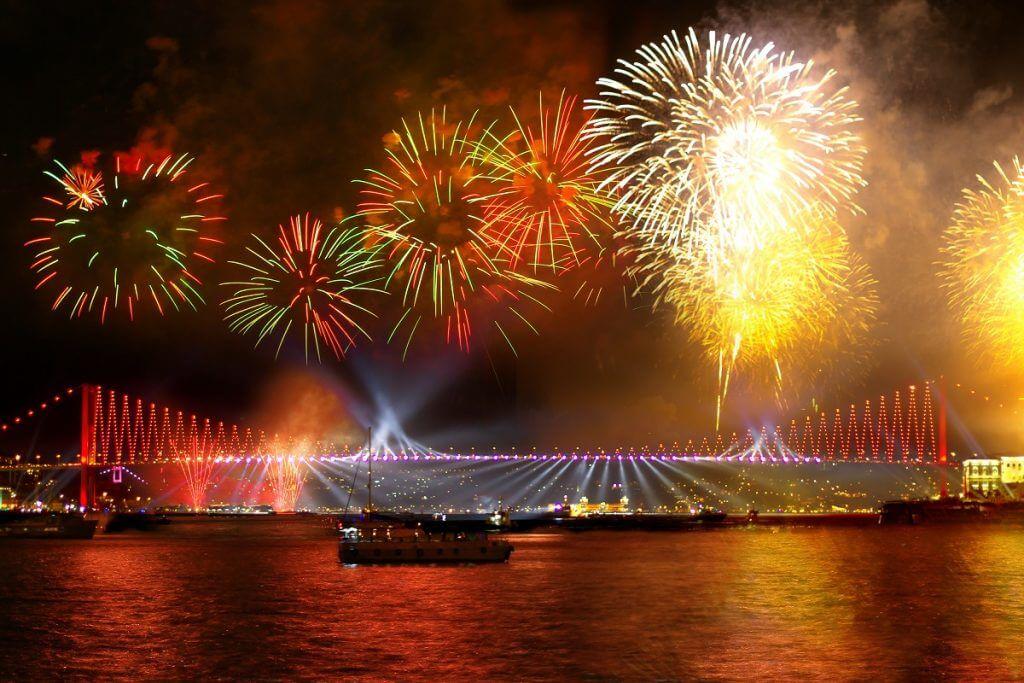 Under this title, we want to talk about New Year's Eve Party Bosphorous Cruise. If you want the new year party to be on the calm waters of the sea, you can spend an unforgettable night in a luxury ship. A fun-filled night awaits you at the New Year's Eve Party Bosphorous Cruise, organized by Toursce. Moreover, just before night, you will have the chance to have a pleasant dinner. For dinner, you will experience the local tastes in general.
The service provided by Toursce includes pick-up from the hotel, dinner on board, unlimited drinks and soft drinks, DJ music service, Belly Dancer Show and Folk Dances. In this way, the event you purchased in a bundle will be affordable for you.

The event takes place from 9.00 pm to 2.00 am.