Cappadocia is a region in Nevşehir, Turkey. This area has both historical features and natural beauties. Therefore, it is visited by thousands of local and foreign tourists every year. Cappadocia, which is a very popular area, also ranks 5th in the list of UNESCO's New 25 Wonders of the World. So, what are the reasons why Cappadocia is so special? We will try to give you information about the natural and historical importance of Cappadocia in this article as your trip guides.
The Historical Importance of Cappadocia
The first reason why Cappadocia is a touristic area is its historical richness. Cappadocia is located in the middle of Anatolia. Therefore, it has traces from the past civilizations of Anatolia. For example, it is said that the first human leave in the region dates back to the Hittites period. In the region, both Christianity and Muslim times were experienced. Therefore, the architectural works of both religions are found here.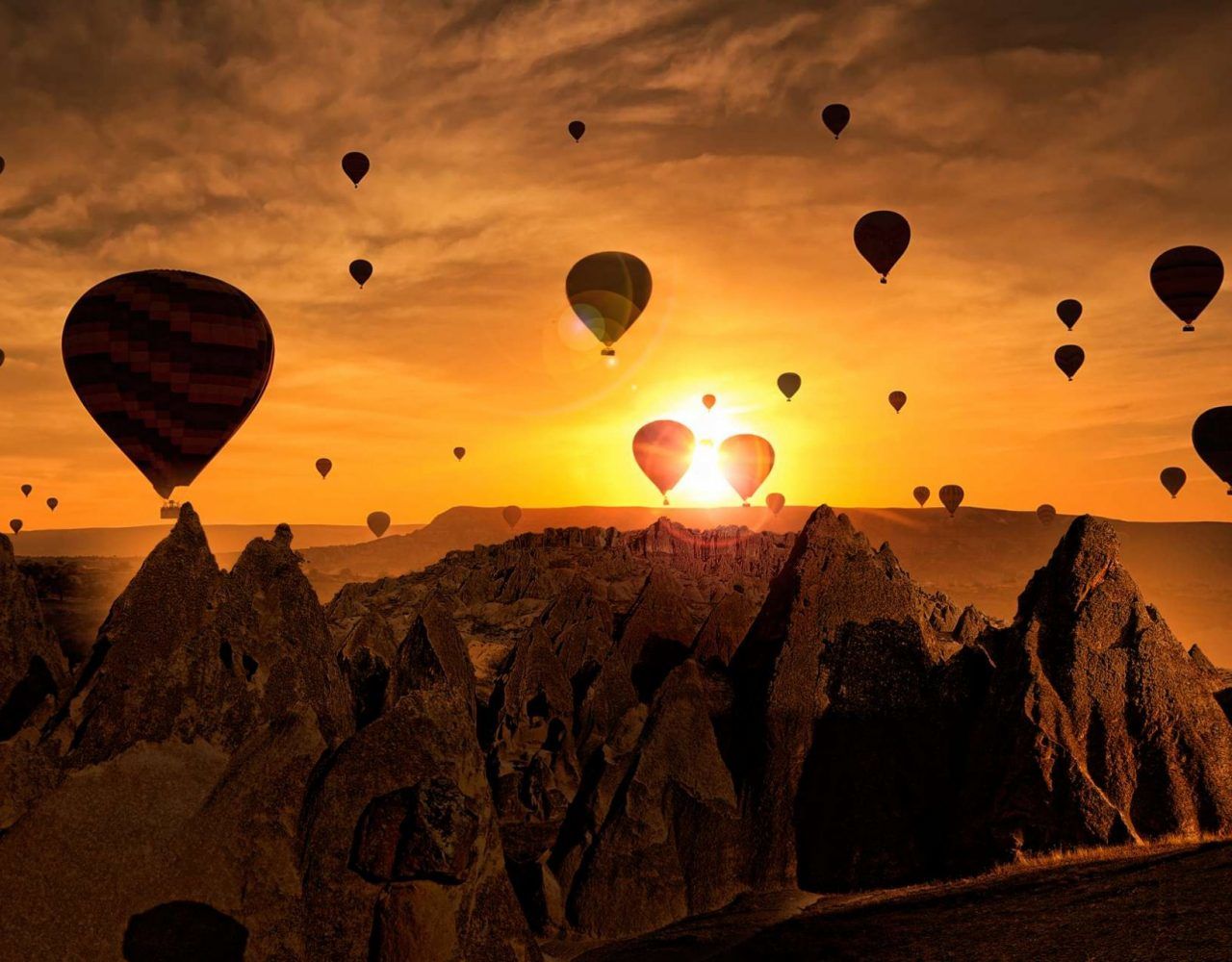 When To Visit Cappadocia?
Cappadocia usually does outdoor tourism. Therefore, many tourists are visiting here in spring and summer. However, because of its location and height, there are many tourists who want to watch the snow in the region during the winter months. Therefore, you can visit Cappadocia by choosing the desired season according to your purpose of travel. We recommend the spring and summer months to visit Cappadocia so that you can examine all the historical and natural beauties of the region. But of course, you have many alternatives in case of the time.
Balloon Tour In Cappadocia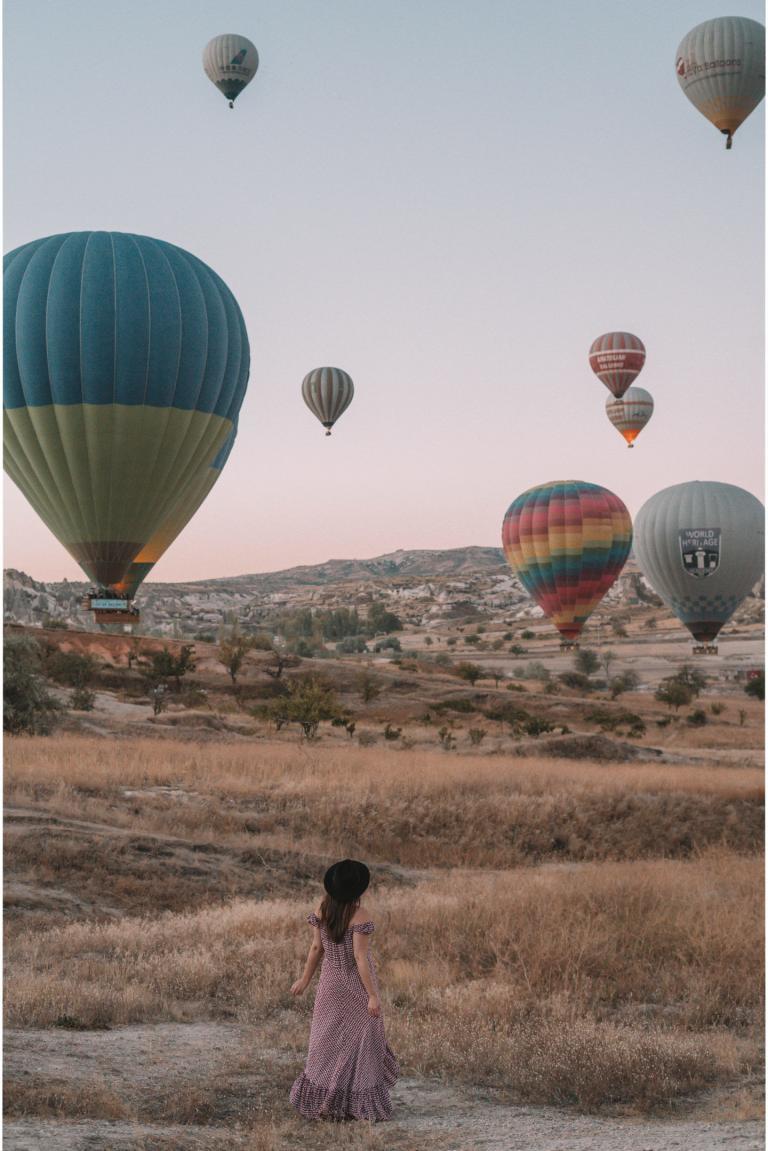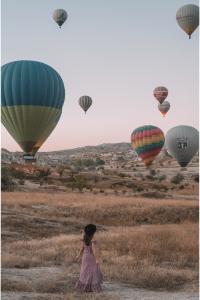 Balloon trip is a must-have event for Cappadocia to become a unique experience for you. Therefore, we would like to inform you about the balloon tour in Cappadocia. Balloon trips in the region usually take place in Göreme. Hot Air Balloon tours take place with 1-hour intervals. You don't need to have security problems with balloon tours because the balloon accidents in the region can be said to be little or none. The winter seasons, as well as the summer seasons,  are appropriate for balloon tours because we can say that the degree of weather is not that important for his activity. However, it is very important for the wind to have an optimum level of strength. To make a balloon tour, do not forget to make a reservation with one of the many travel companies. Your travel company will take you to the place where your balloon tour will start.
Scared of high height? Try hot air balloon watching: https://toursce.com/tour/cappadocia-sunrise-hot-air-balloon-watching-tour/

Credit: https://saltinourhair.com/
Where To Visit in Cappadocia?
Cappadocia is the name of a fairly large area. So, there is more than one small region in this area. Places that are recommended are to visit also located in these regions. Cappadocia consists of 6 different regions. The names of these regions are Avanos, Çavuşin, Ürgüp, Göreme, Uçhisar and Ortahisar. Ürgüp and Göreme are the most known regions by local and foreign tourists.
Ürgüp
First of all, let's talk about the areas that can be visited in Urgup. Urgup region consists the symbol of Cappadocia, "The Three Beauties (3 Güzeller) ''. 3 Güzeller is the name refers to 3 similar fairy chimneys that are located side by side in a hill. Therefore, the most intense tourist influx is experienced in Ürgüp. The region, where the landscape of the fairy chimney can be clearly observed, hosts thousands of people every year.
The region also has some traditional hills. For example, at a very high point in Ürgüp, there is the ''The Wish Hill (Temenni Tepesi)''. There is a tomb on this hill which is connected to Muslim beliefs. People come to this tomb to ask for something from God. During these wishes, they tie the cloth to trees. Many people believe that their wish will be realized after this process. In addition to its religious importance, the hill is of historic importance. This hill was used by many sultans in the Ottoman period. There is a public library right next to the hill.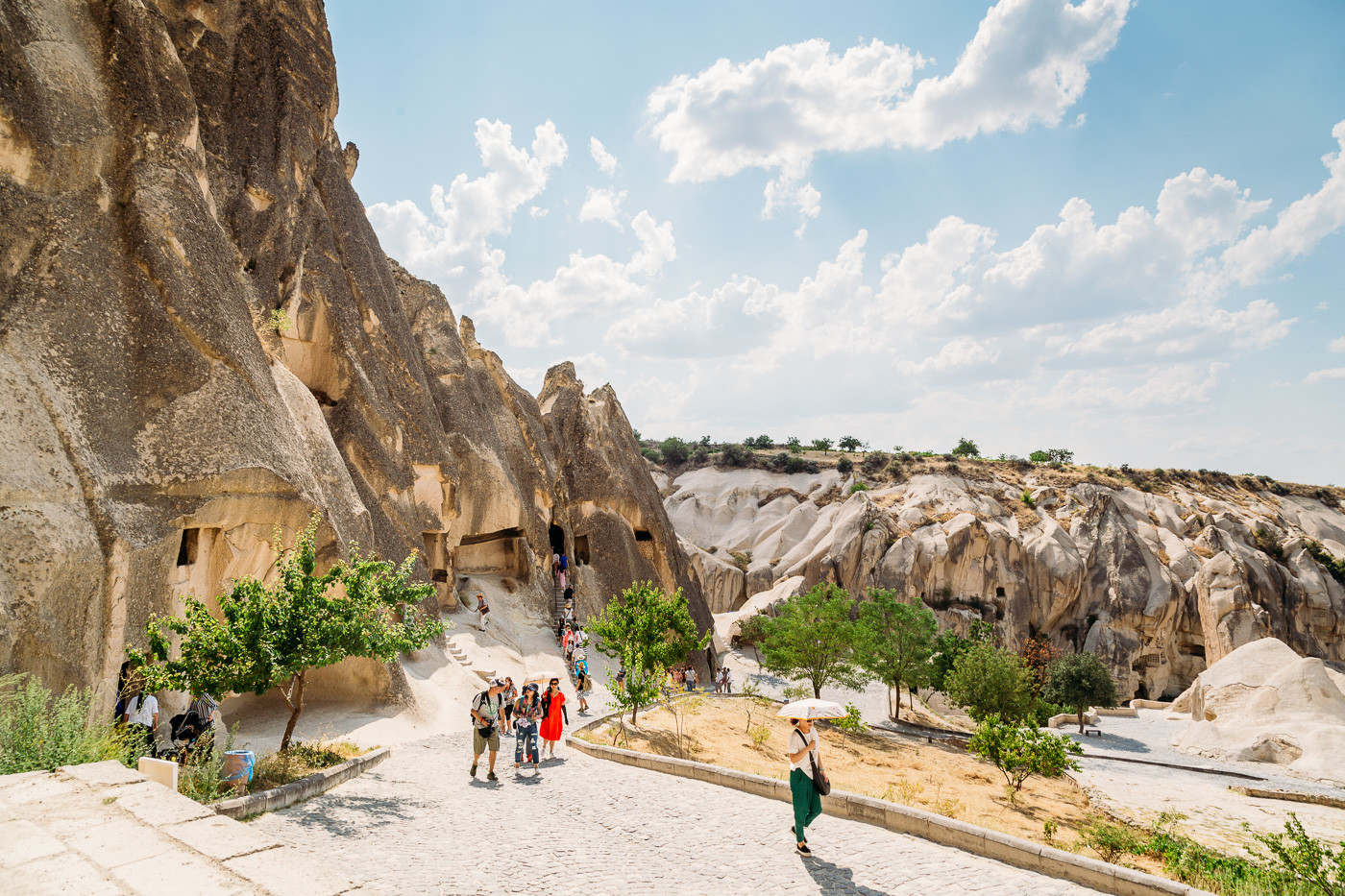 Göreme
It is possible to say that the most popular area in Goreme is ''The Love Valley (Aşk Vadisi)''. Many people see balloons flying in Cappadocia photos. These photos are drawn from the Love Valley. This region is generally a place that has become famous for marriage proposals. In order to reach the region, it may be insufficient to use your vehicle. You need to walk a 5-kilometer path that you cannot reach with your vehicle. But you must visit here for a perfect view.
Goreme is also home to a very important and magnificent museum. You must visit the ''Göreme Open Air Museum (Göreme Açık Hava Müzesi)''. Here, the historical values of Cappadocia are exhibited in a very detailed way.
Check our Cappadocia tours and save money: https://toursce.com/cat/cappadocia-tours/
Other Places To Visit in Cappadocia
Underground Cities: Cappadocia has many underground cities due to its historical structure. There are 5 underground cities known in the region. The names of these cities are respectively Derinkuyu, Özkonak, Mazı, Kaymaklı and Tatlarin. It takes a very small amount of money to visit the magnificent underground cities of the region. It is possible to reach the underground cities with local services. You can also use your private cars.
Where To Eat in Cappadocia?
Of course, many people who visit the area are trying to find a restaurant with the best view and the best food. Cappadocia is a very rich area in this respect. Cappadocia, which is in the Central Anatolia Region of Turkey, because it is located in Anatolia, offers many visitors local and otantic tastes. You can eat these delicious dishes in local restaurants in the hills and valleys.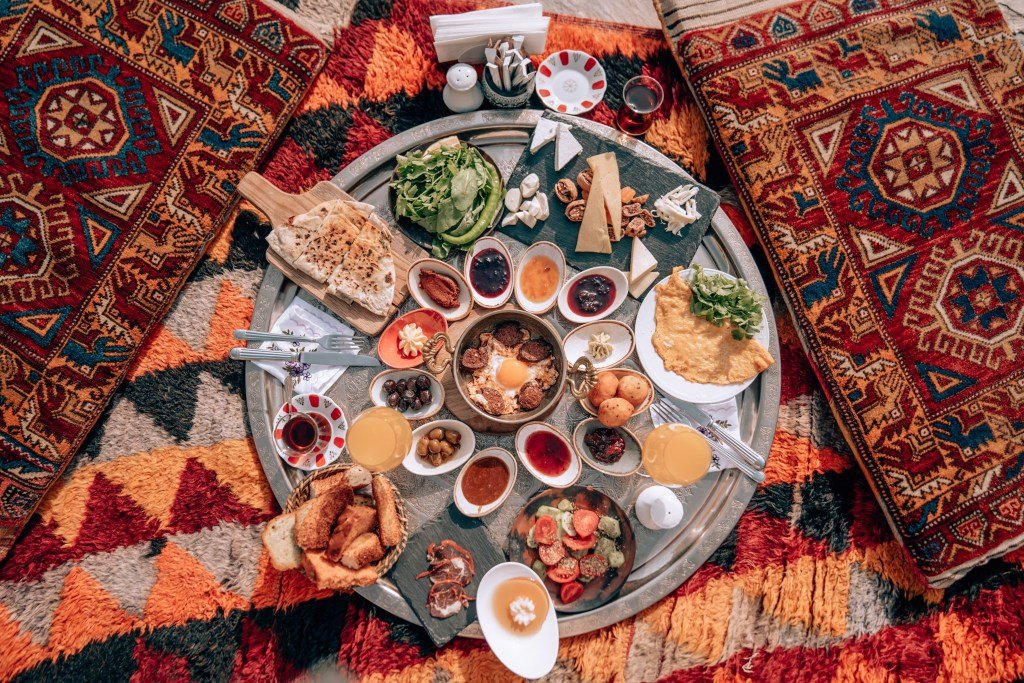 Seki Restoran: This restaurant is located in a place where you can dine outdoors by watching the stone view of Cappadocia. It is located in the Üçhisar region of Cappadocia. The restaurant is owned by a hotel in the area but it also accepts customers from the outside the hotel. Therefore, you can also eat here by making a reservation. Another feature of the restaurant is that it offers a unique experience in wine tasting. You can add a different nuance to your trip by trying a large number of wines.
Topdeck Cave Restaurant: This restaurant is located in Göreme and has a very oriental ambience. This place has a cave architecture made of stone. The restaurant does not serve on Tuesdays. It is a very special area where you can eat local dishes in the area.
Old Greek Restaurant: This restaurant is located in Urgup. This restaurant has a courtyard and an internal garden. Therefore it has an authentic ambience. In addition, the place has a structure that is inspired by the old Ottoman architecture. It is a must see place.
Looking for activities to do in Cappadocia? Check here: https://toursce.com/cat/cappadocia-tours/activities-in-cappadocia/