Kayseri, or "Caesar's City," in central Turkey is somewhat off the beaten tourist track. Although it lies within the region known as Cappadocia, most tourists head straight for the lively towns of Goreme and Urgup, and avoid Kayseri, except for using it as a transportation hub. But Kayseri, although a staid and ancient city, is undergoing a revival. This surprising city, steeped in history, should be part of any tour of Turkey.
Although the nearby exuberant Cappadocian atmosphere hasn't yet rubbed off on conservative Kayserians, this city has a lot to offer. Without leaving the city itself, you can find much of interest, especially if you are a history buff, love architecture, want to shop for carpets and kilims or browse the gold bazaar.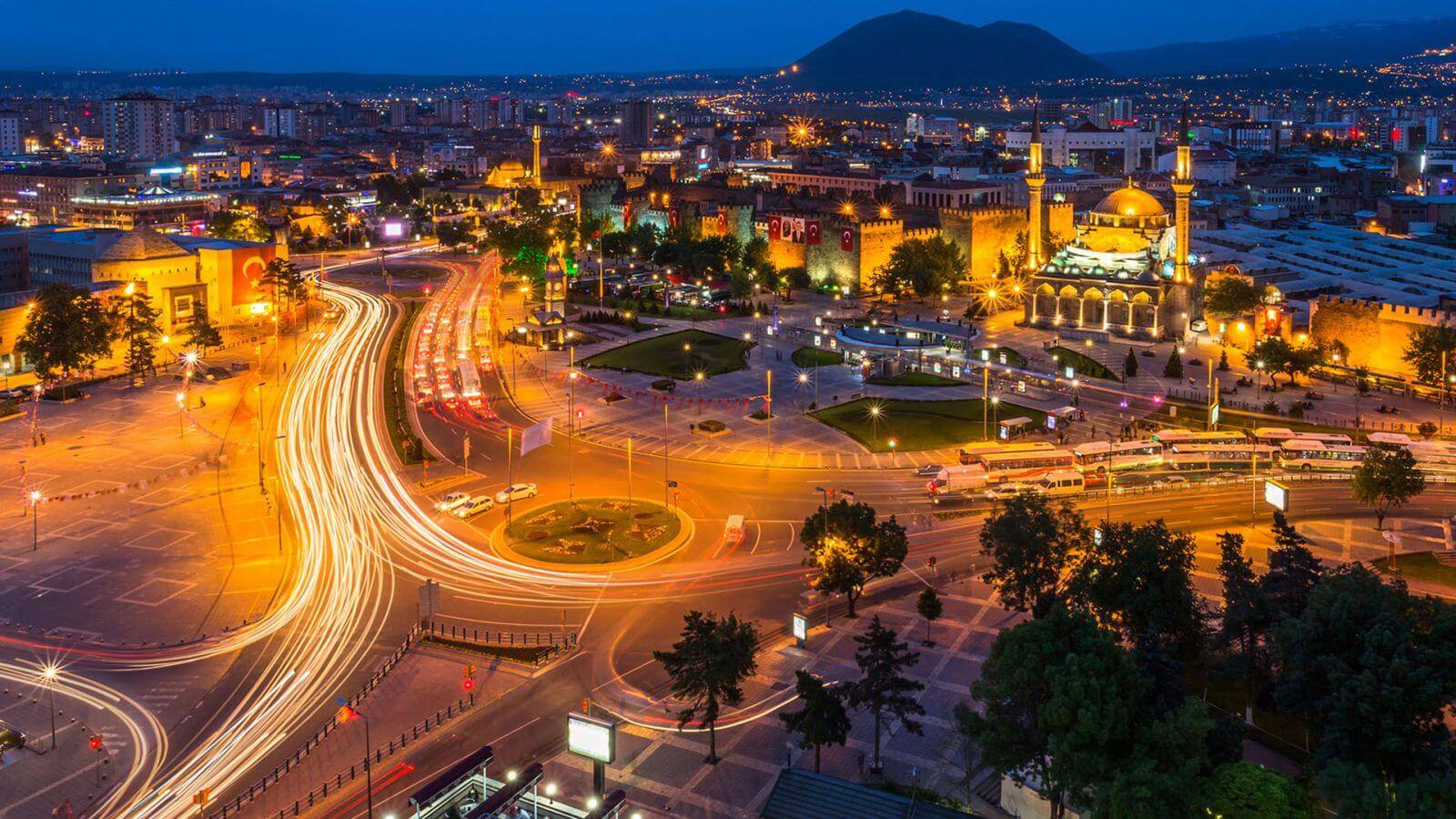 Selcuk Castles and Ottoman Caravanserais
When in Kayseri, pick-up a map at the tourist information near the city center, and plan your day. Many of the most interesting sites are clustered in the heart of Kayseri and can be reached on foot from the hotel district. Here are some of Kayseri's unique attractions: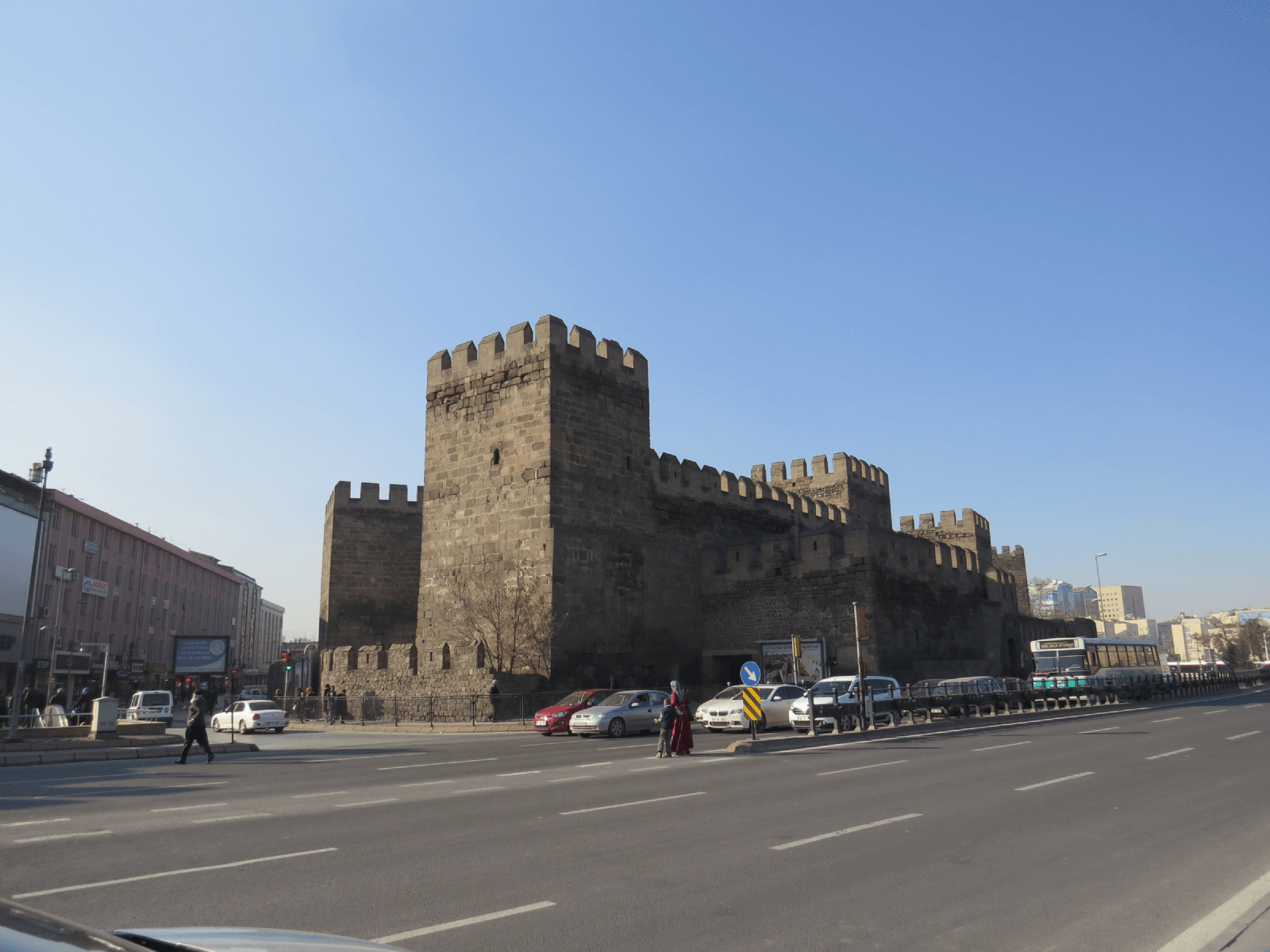 Castle – Built on a 6th-century foundation laid in Justinian's reign, the present castle was erected by the Selcuk sultan Keykubad in 1224. It is near the city center and its dominating presence has become symbolic of Kayseri. Modern city life whirls around it — and in it (there are many shops inside). Busy traffic speeding by the crenelated walls gives a jarring effect, but if you walk slowly around this edifice in quieter times, it's not hard to imagine some of the history those walls have witnessed.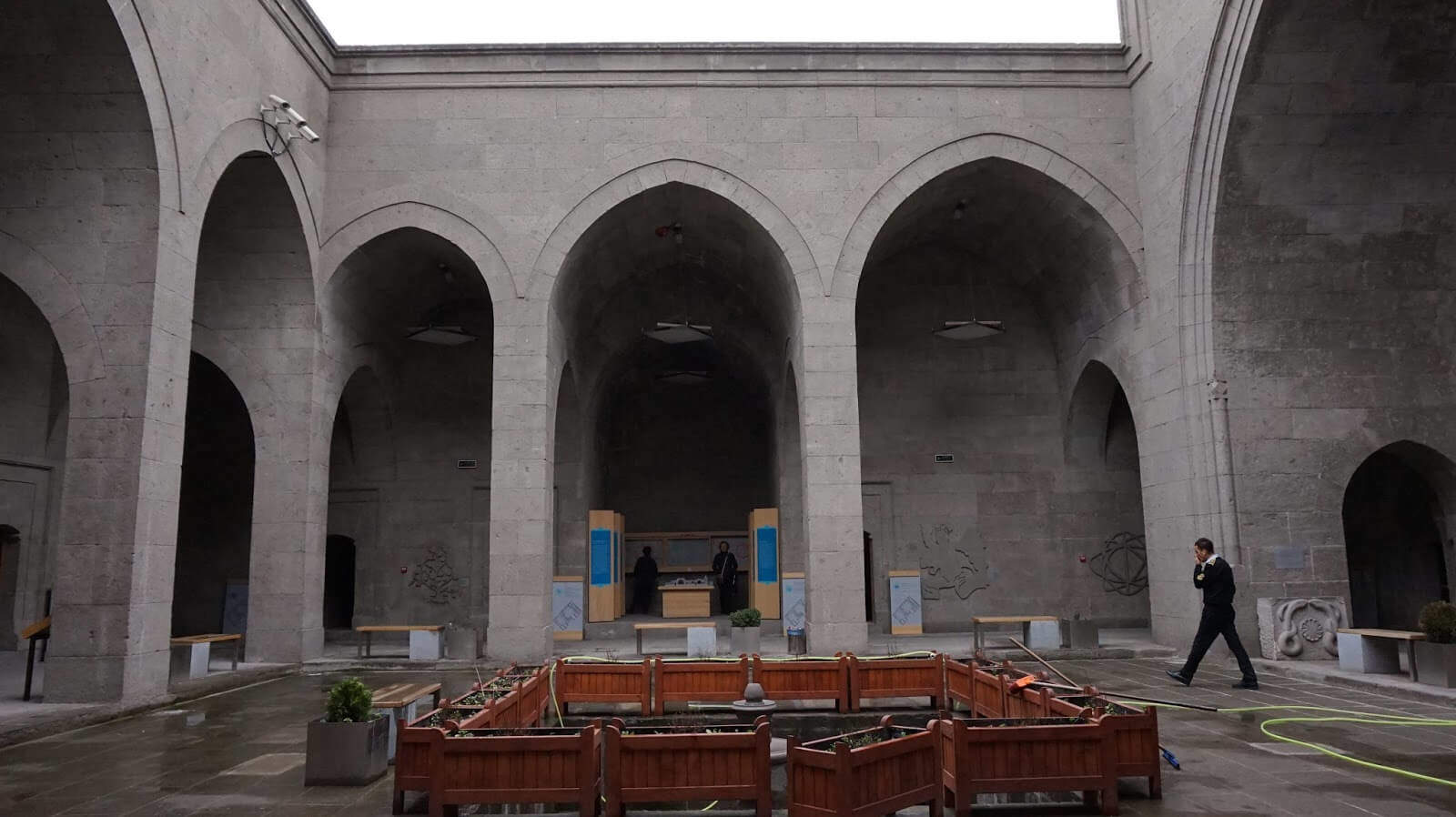 Medical Museum – This complex consists of two beautiful Selcuk buildings built in the 13th century. Although not apparent from the exterior, there is a quiet elegance within its courtyards and a sense of composure. This was the first medical school in Anatolia or Europe, and with its adjoining hospital provided care unusual for its time. This museum is an engrossing place, displaying medical equipment, drawings, and botanical prescriptions.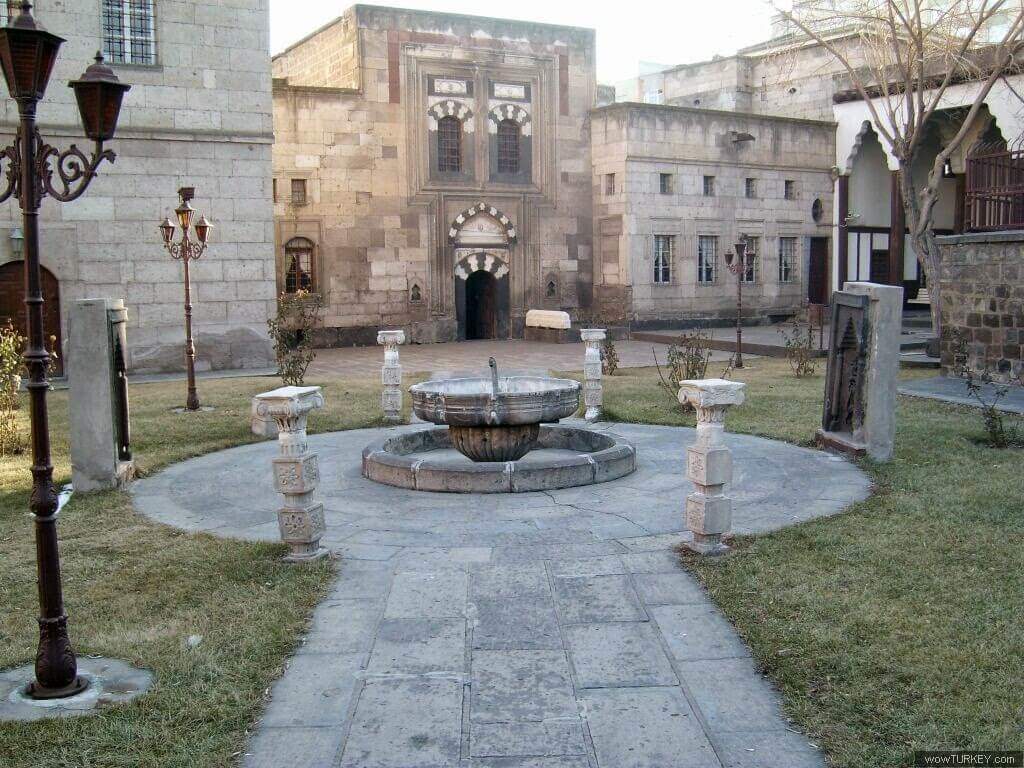 Gurgupoglu Mansion – Take a fascinating look here at domestic life in a wealthy Ottoman-era family home. This building is so beautifully preserved that it's hard to believe it dates to the 15th century. It's full of cultural artifacts such as cooking implements and musical instruments, with wax mannequins posed in illustrative tableaux, showing how they were used. The obvious comfort and elegance of the furnishings will prove surprising.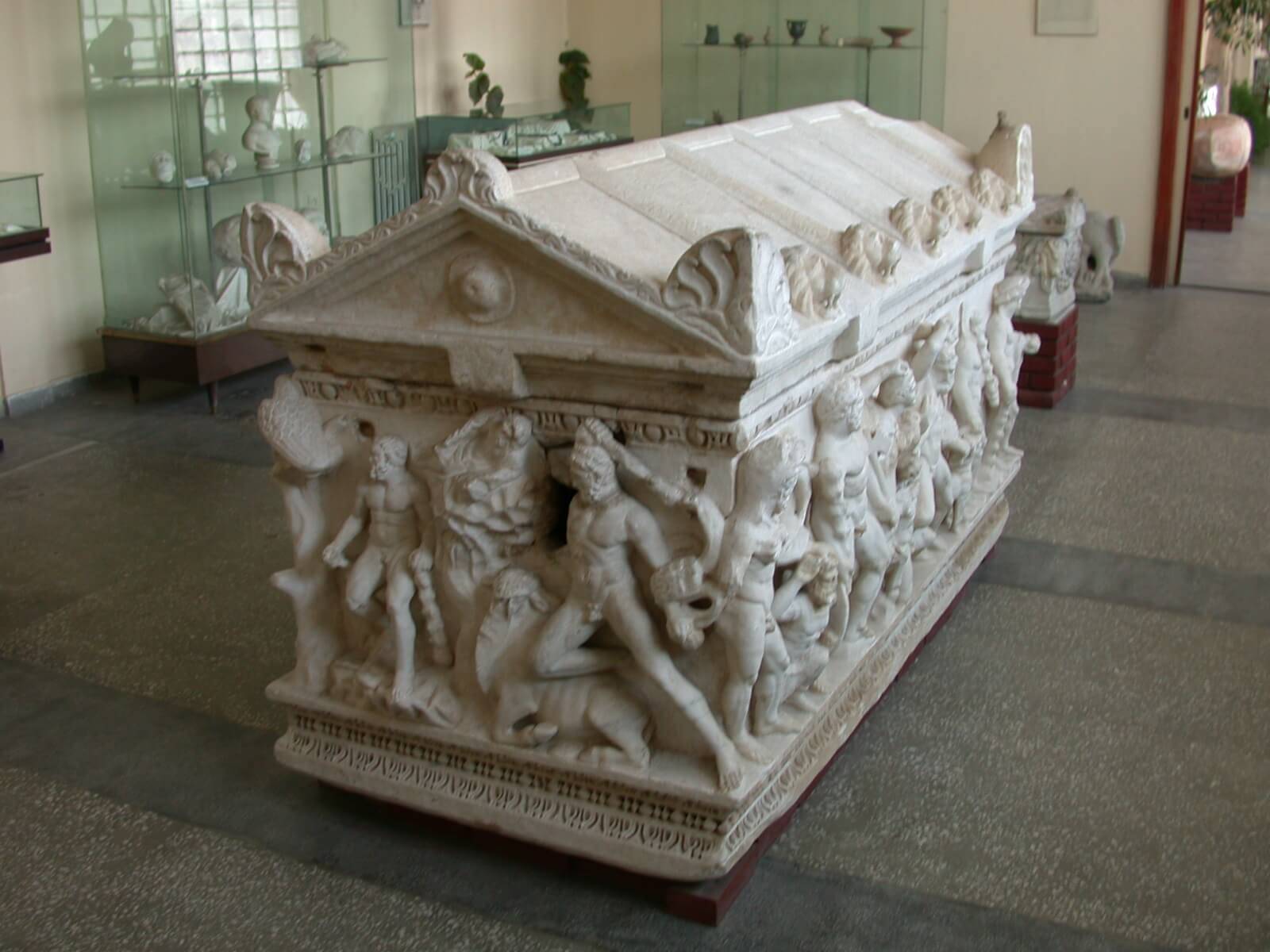 Archaeological Museum – This is an impressive museum for such a small city, but with Kayseri's long history, perhaps this shouldn't be unexpected. No doubt the nearby Bronze Age excavations of Kultepe-Kanesh and the Roman presence that was here helped provide a local supply of artifacts. There are displays, all explained in English, of magnificent Hittite pottery and cuneiform clay tablets as well as Roman and Greek jewelry and grave gifts. In the grounds of the museum, which you must visit as well, you can see Hittite lions (700BC), found near Kayseri, and a collection of huge pottery urns.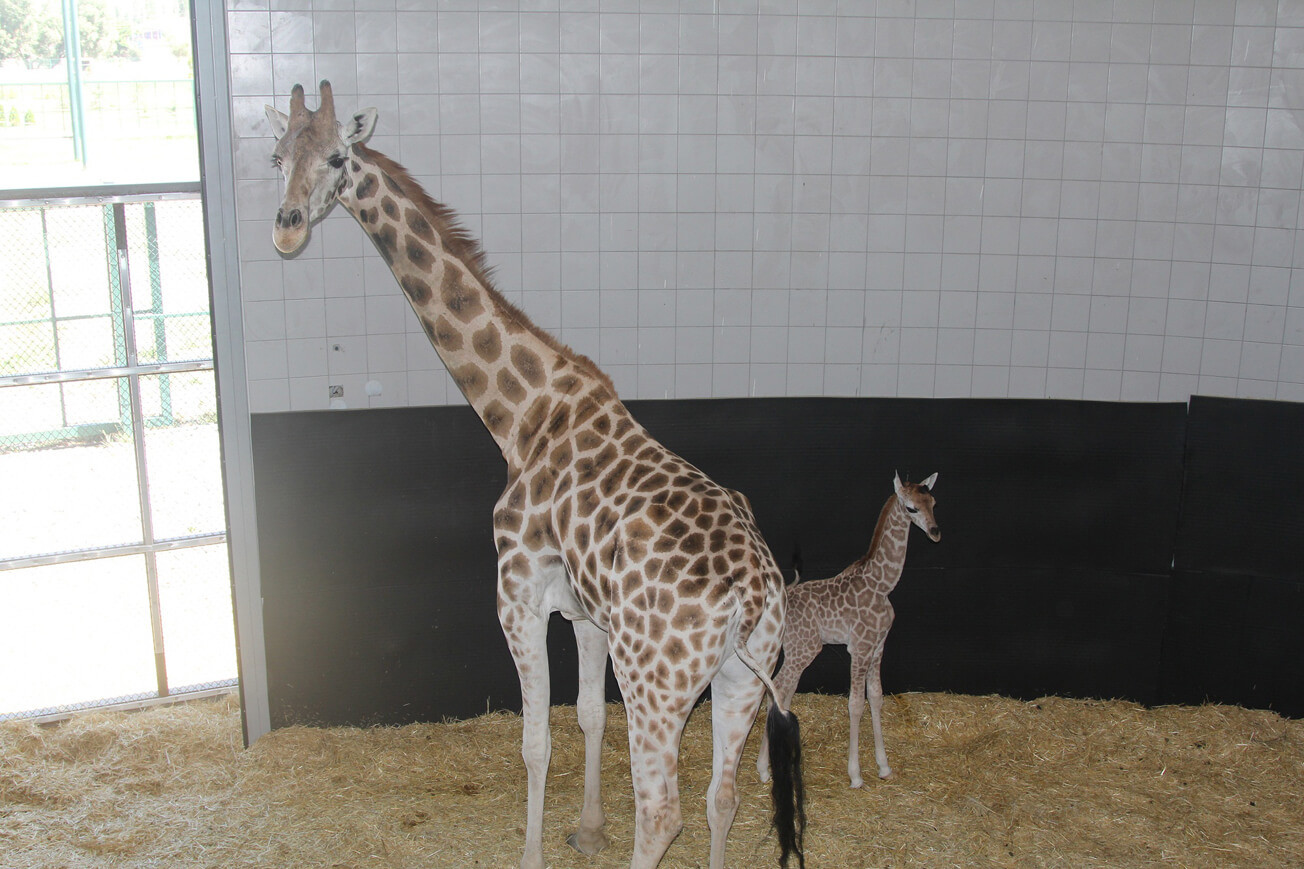 Bestepeler Park and Zoo – "Five Hills" Park is built on the ancient city mound of Mazaka, whose origins are unknown. Parts of the ancient city wall still stand there on huge piles of rubble indicating the huge outlay of labor necessary to erect these walls on top of a hill. The views from here are impressive. The very pleasant setting offers shady pine trees, lots of picnic tables, and usually a strong breeze. If you're a walker, this is a perfect place with wide interlocking brick pathways undulating up and down gentle slopes around the park. Several look-out points give views over Kayseri. You'll need to arrange transportation to see this wonderful park — but it will be worth it.
Vezirhan – Dating to 1727 this old caravanserai (traveler's inn) served as a stopping-off place on the Silk Road. It now consists of a warren of small shops mostly devoted to carpet and kilim selling. Here old kilims are brought in from the countryside and traded. Antique kilims are repaired here by expert craftsmen. Wool, straight from the sheep, and cotton are sold on the ground level. Go up the stairs to the second level, and walk around. Friendly merchants will welcome you there, and you'll most likely be offered a glass of cay (tea). The Vezirhan, along with the nearby Bedesten and Covered Bazaar, offering hundreds of shops, is located in the heart of Kayseri.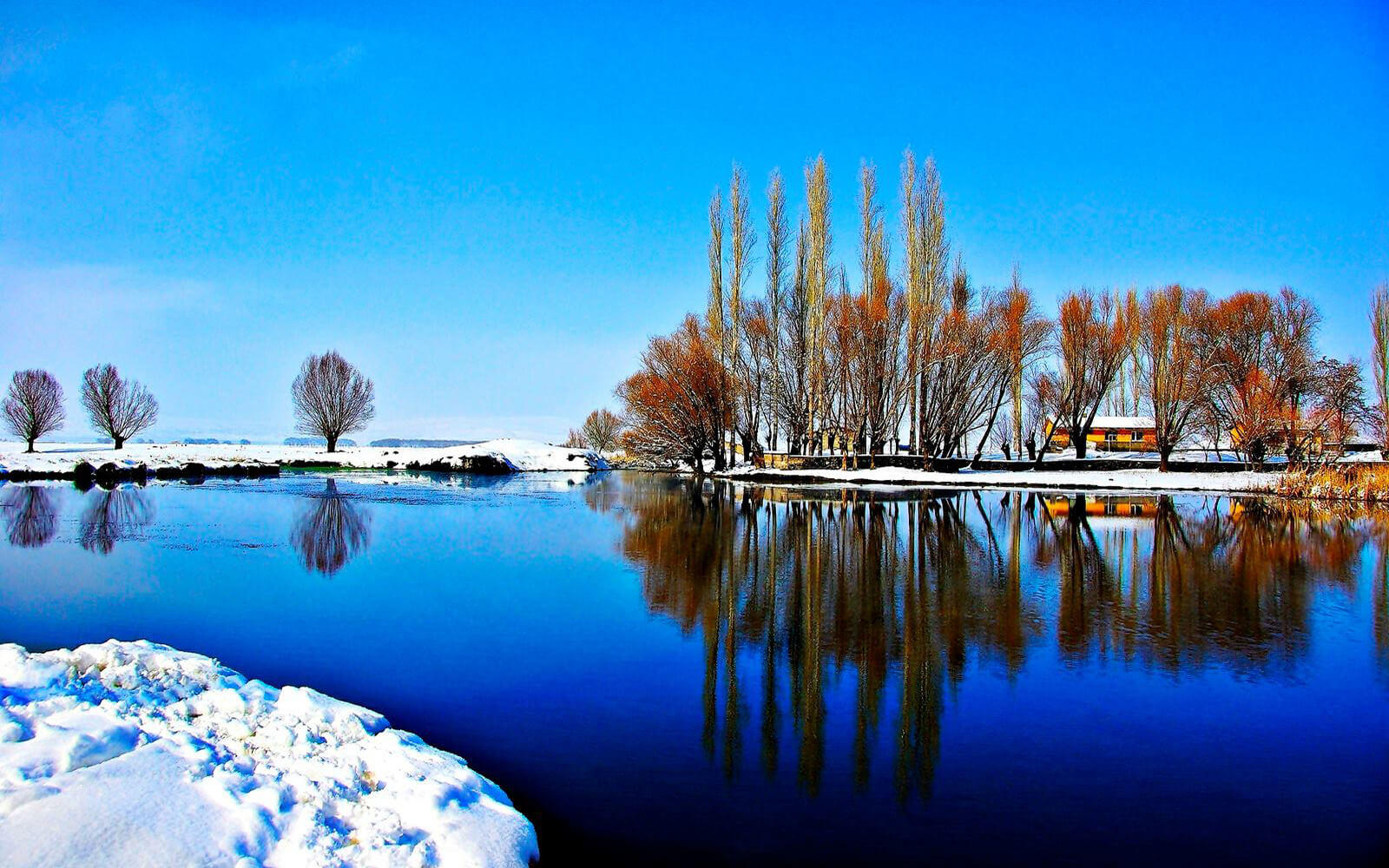 Kayseri, City of Mausoleums, Mosques, and Madrassahs
If you spend a day or two in Kayseri, you'll find that these places are well-worth the visit. But many more await such as mausoleums, mosques, and madrassahs, of which Kayseri is full. In fact, Kayseri is sometimes called "The City of Mausoleums" because they are found scattered all over the city, even in one case, on a traffic island. One of of Kayseri's best attractions is a combination of the mausoleum, mosque and madrassah: the Honat Hatun complex, built in 1237 and considered the best example of Selcuk architecture in all of Anatolia. Of course, there's always the shopping: Kayseri offers a variety ranging from tiny shops in bazaars to elegant up-scale fashion shops to department stores . Here prices will likely be more reasonable than in high-appeal tourist centers. Whether you are a sightseer, museum enthusiast, or avid shopper, no tour of Turkey is complete without a visit to Kayseri, one of Anatolia's most important historic cities.