We are proud to share our experience and detailed information about this unique area in our Cappadocia Travel Guide Article.
Cappadocia, which was added to the World Cultural Heritage List by UNESCO in 1985, is a district of Nevşehir. This region of natural wonders, rich in historical culture, has occurred over the years because of the ashes that the volcano erupted over 60 million years ago.
Cappadocia houses many civilizations has been used as a residential area. The older people have built various buildings such as houses and churches, and these structures have survived to the present day.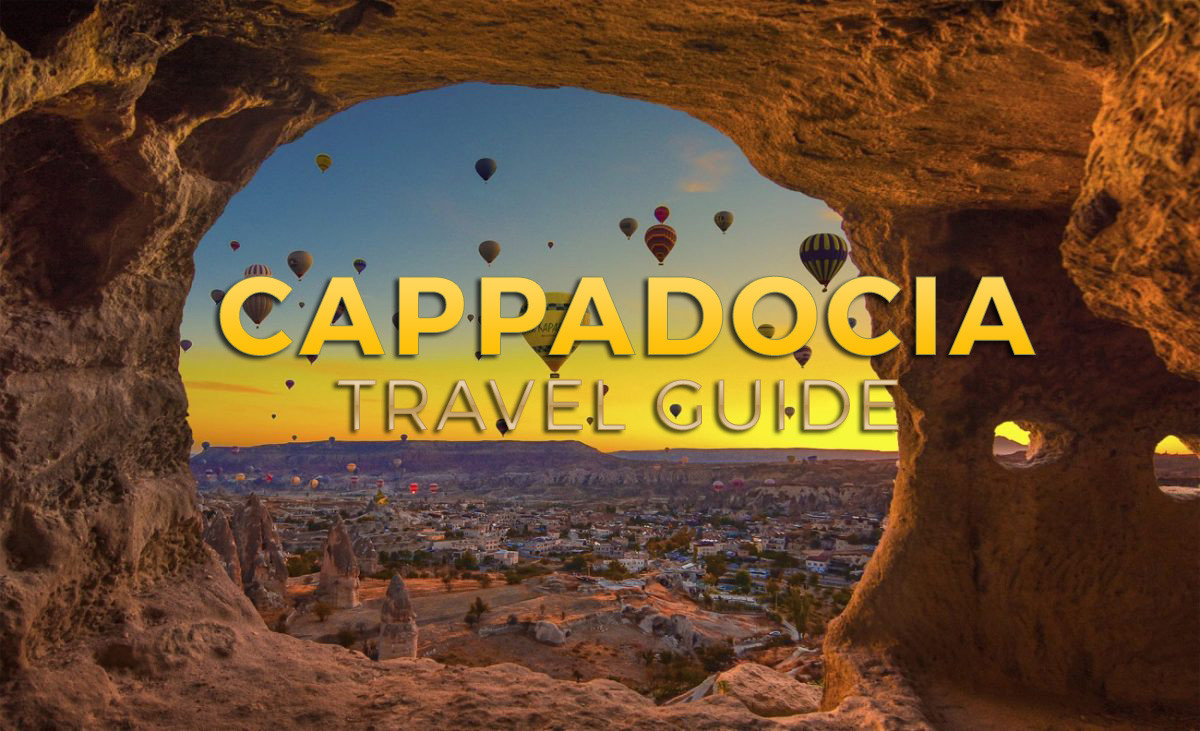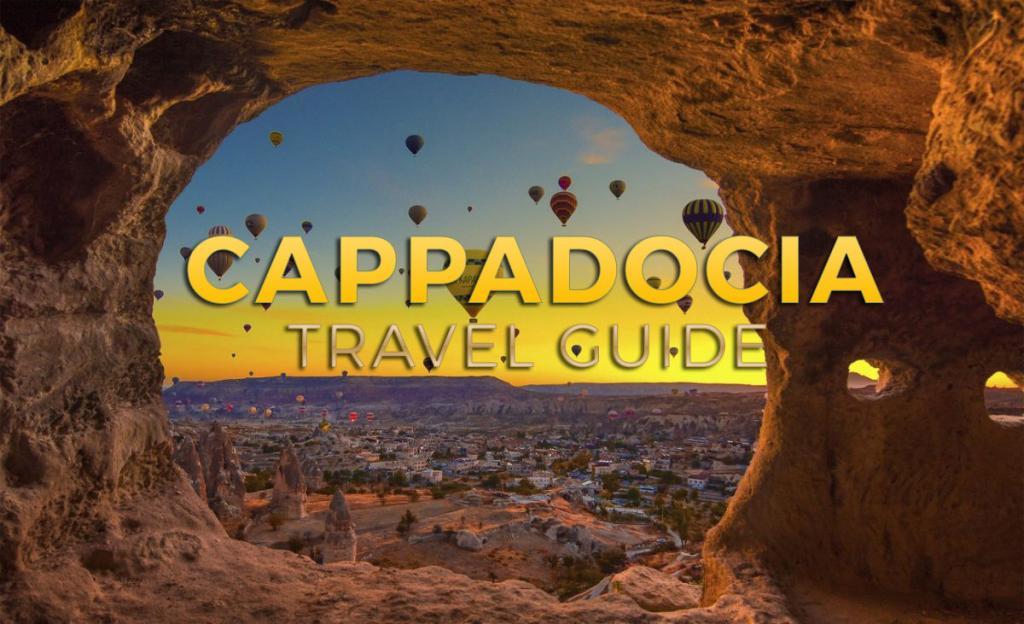 Stepping into Cappadocia ensures that each individual is immersed in a different atmosphere as if on a movie stage. As one of the places worth seeing, thanks to its fascinating geography for providing this amazing landscape. we are glad to compile this article as a Cappadocia Travel Guide.
You can find answers to all your questions as you think.
When to Visit Cappadocia?
Due to the continental climate of Cappadocia, the winter months are quite harsh. Therefore, the best time for those who want to visit the region is between April and October. In the spring and summer seasons, visitors to the region can have a pleasant time.
Especially in the spring, greening around, clear weather and moderate weather allow you to witness spectacular images. If you are going on to balloon tour, you should not prefer rainy, windy and foggy days. Therefore, it is very important to examine the weather condition before taking Cappadocia tickets.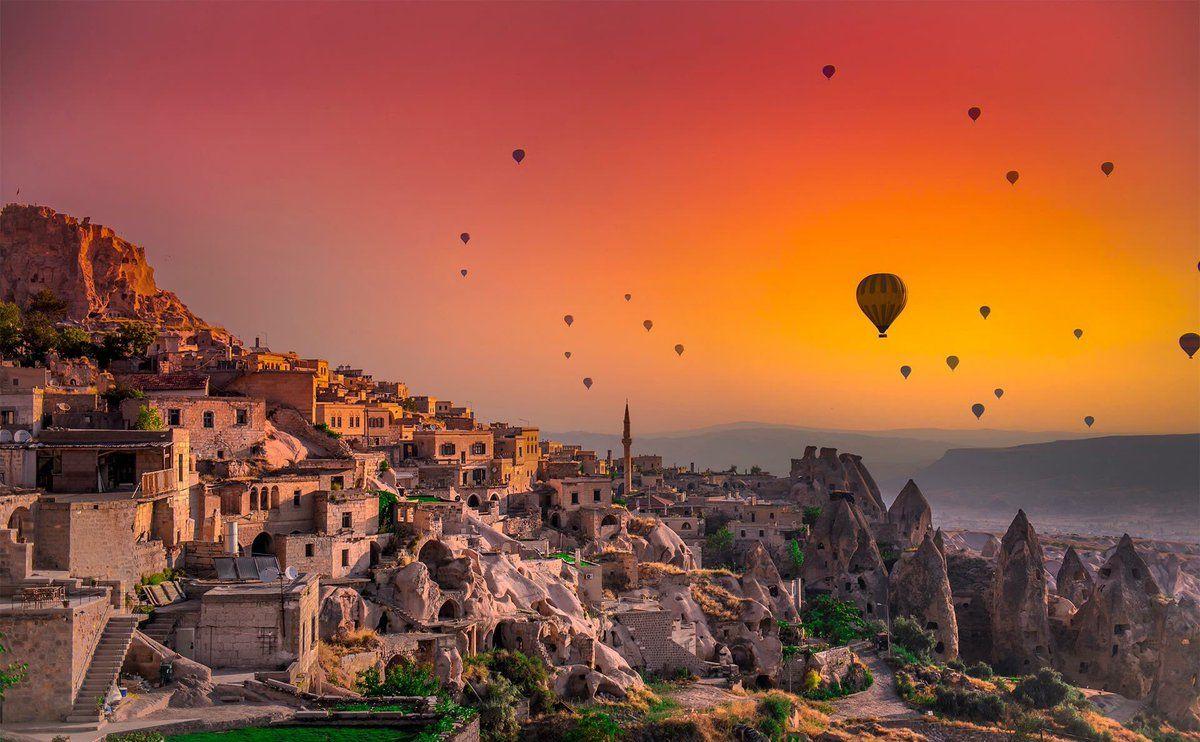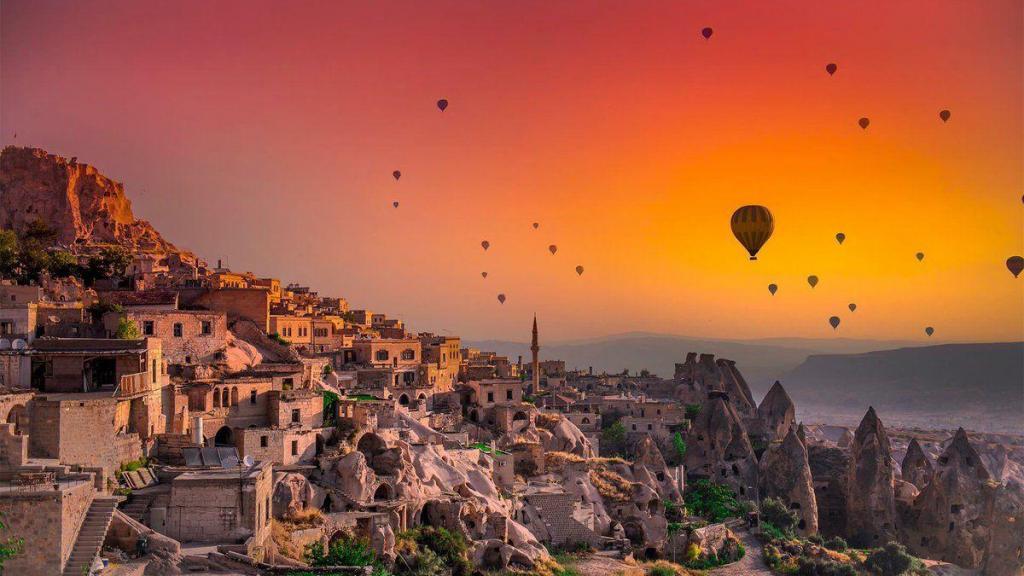 How to go to Cappadocia?
It is an important destination point in terms of country tourism; transportation to Cappadocia Region is very easy. It is most popular transportation is flight.
Highway: It can be reached by road via Istanbul-Ankara direction.
Railway: When you want to reach by train, you have to pass to Kayseri first, because there is no direct access to Cappadocia via railway. And from there you will need to reach Cappadocia via the railway station.
Airline: To reach by plane, you must land in Nevşehir or Kayseri. With Turkish Airlines and Pegasus, there are opportunities to make your flight. Especially Turkish Airlines is presenting at affordable prices.
Nevşehir is generally preferred for transportation to Cappadocia, which is half an hour away from Nevşehir and 1 hour away from Kayseri. Both airports are provided with Cappadocia shuttle services through private services.
Where to Stay in Cappadocia? Cappadocia Accommodation
Cappadocia, which impresses the visitors with its spectacular atmosphere, seems to have multiplied its options with its popularity in recent years. In addition to the standard hotel concept, the area that comes up with the cave hotels allows people to have a different experience.
Due to its structure, the cave hotels, which were hot in the summer and cooled in the winter, were built into carved rocks. Here are some hotels for your Cappadocia Accommodation. Please check them below.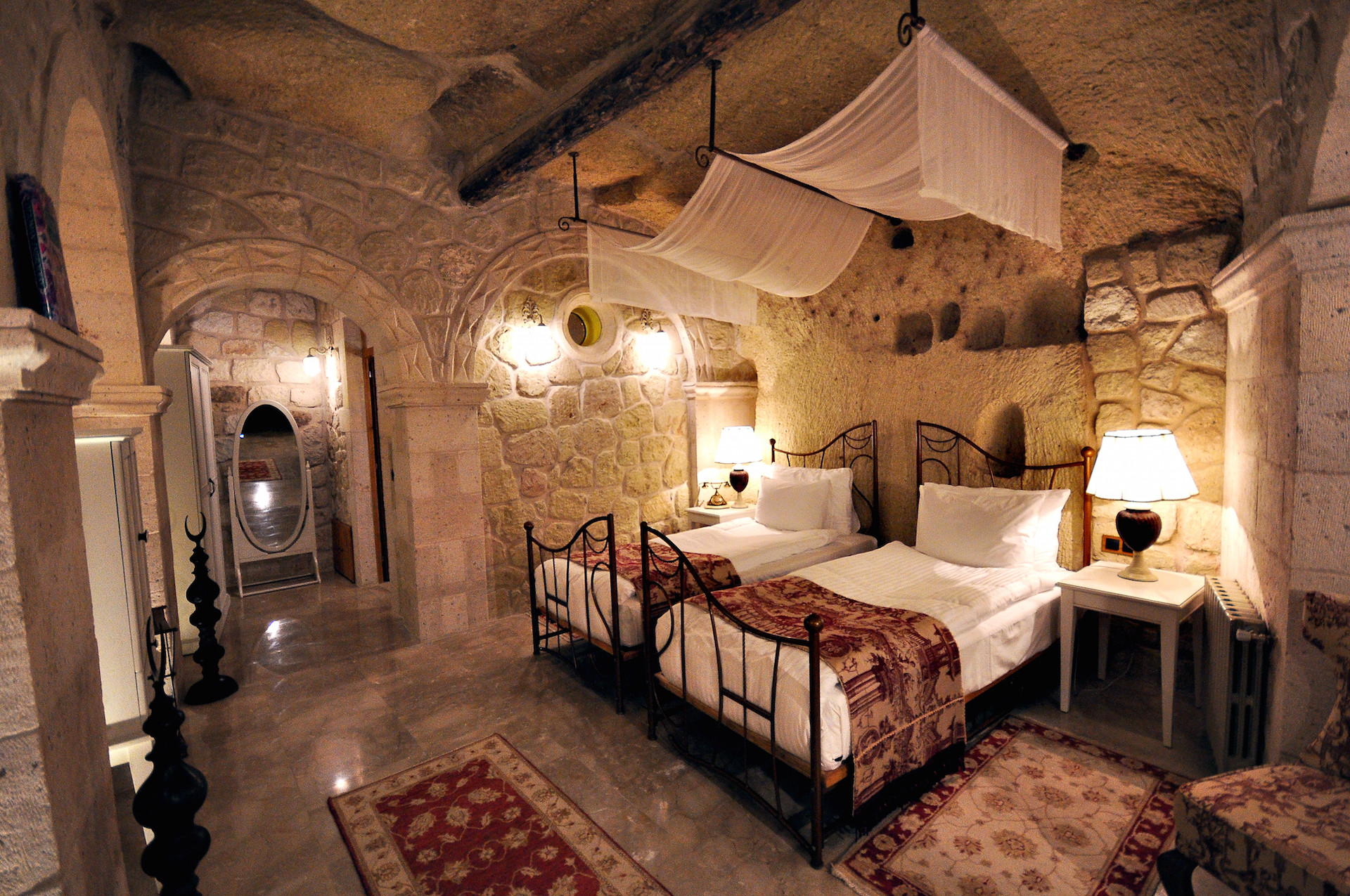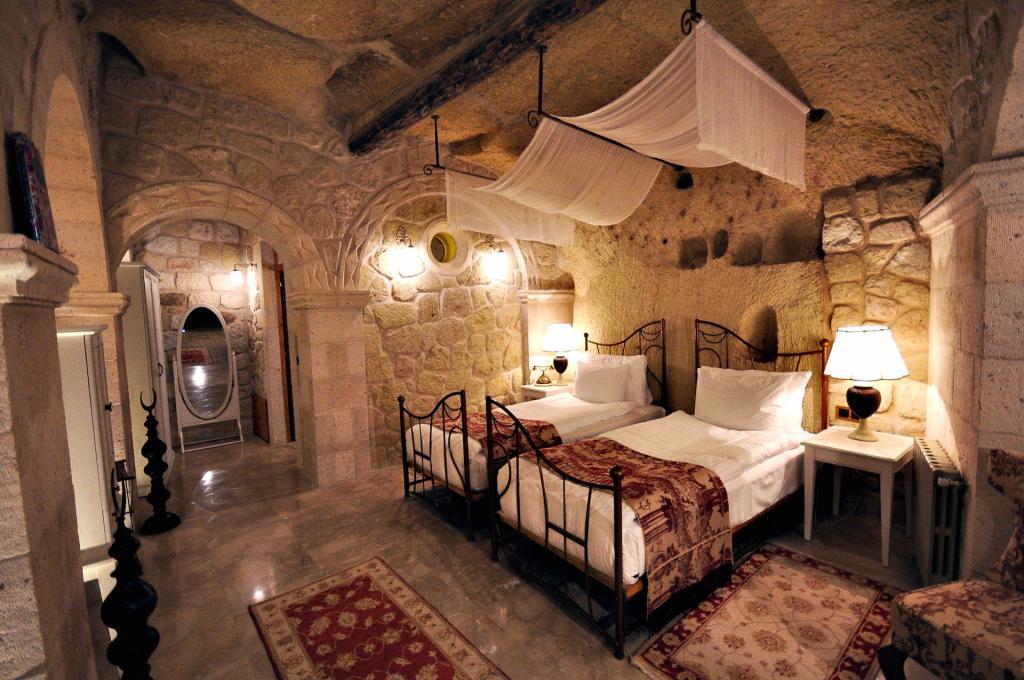 Hotel prices are different according to availability and the season. Try to book your hotel as early as it is possible.
Shoestring Cave House: From 40 to 100 EURO
Artemis Cave Suites: From 50 to 200 EURO
Sultan Cave Suites: (Wonderful view!) 50 to 150 EURO
Maccan Cave Hotel: It serves between 20 and 100 EURO at variable prices.
Heaven Cave House: From 50 EURO to 100 EURO
These are just some of the busy accommodations in the area. You can make your choice according to your budget and wishes, and you can enjoy your holiday. You can check websites like Booking, Agoda, Hotels etc.
Places to Visit in Cappadocia – Travel Guide
Cappadocia is not a small area to visit in a day. You can see the beauty of Cappadocia, which is one of the places you
Cappadocia is not a small area to visit in a day. You can see the beauty of Cappadocia, which is one of the places you will be fascinated by a lot of Places to Visit. Before visiting this area, we advise you to plan your time correctly to see each frame.
Below are some of the most important centers for planning. Places to see in Cappadocia can be distant. Therefore, we would like to remind you that you need to do good planning in transportation.
You can join Cappadocia Day Trips, rent a ATV. It will also be a great experience to wander through ATVs to rent among these natural beauties.
Ihlara Valley
The region, which contributed significantly to the tourism of nature, has a very impressive appearance. The valley where Melendiz Stream flows for many years has taken the canyon's appearance today as a result of the wear.
Therefore, it offers a much more spectacular image to its visitors. Besides its peaceful nature, it is one of the places worth seeing with its historic churches. From 07.00 to 19.00, you can visit an affordable price for an entry fee. Read More About Ihlara Valley Cappadocia
Kaymakli Underground City
This site, one of the most mysterious buildings in the region, has a historical past dating back to 3000 BC. Four floors of this 8 floors building were illuminated and opened to visitors.
Inside are ventilation chimneys, wine, water tanks, halls, rooms, and churches. Those who want to visit this tremendous beauty can get an interesting experience by paying a $ 5 entry fee between 8.00 and 19.00. Read More About Cappadocia Kaymakli Underground City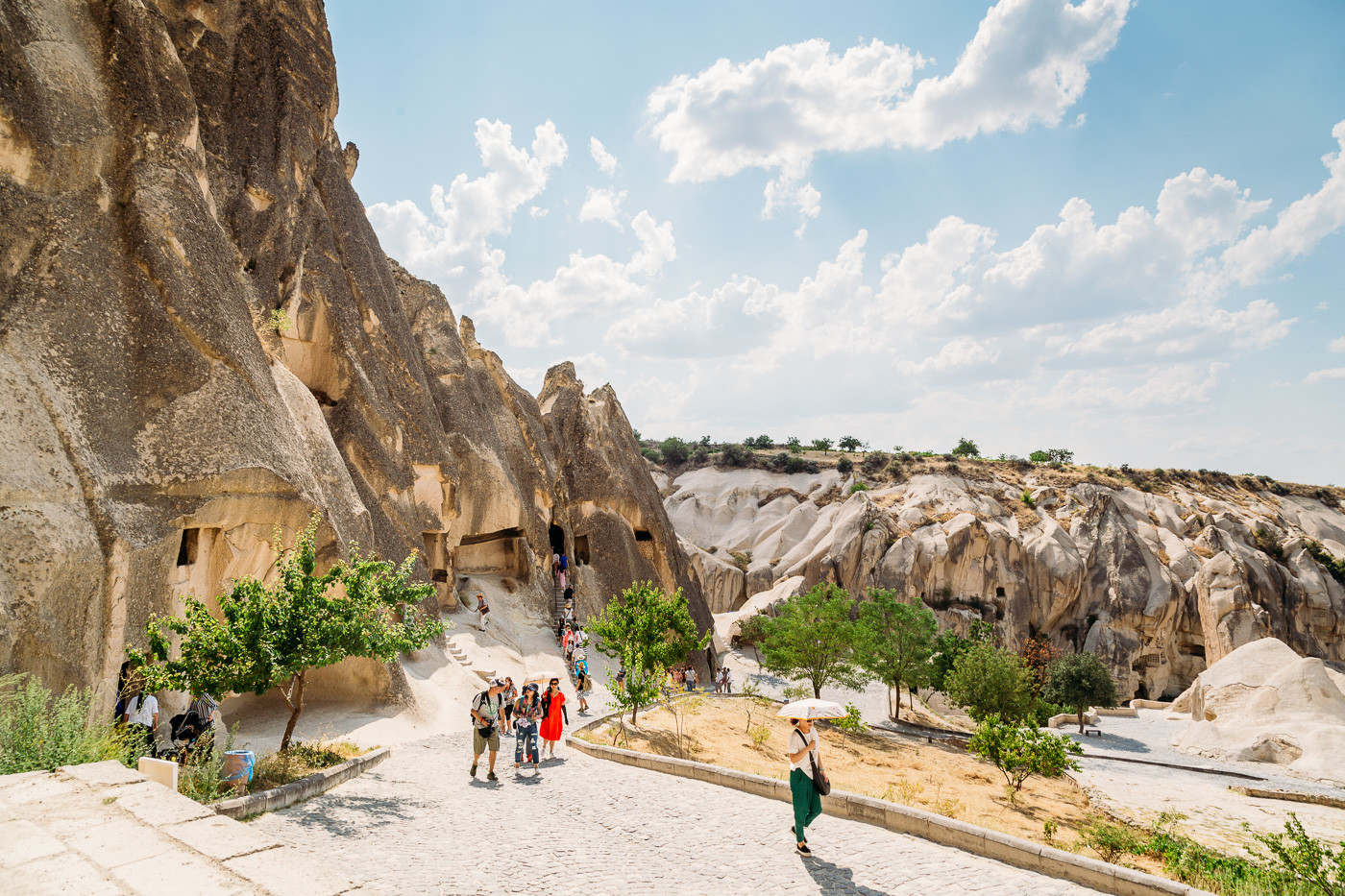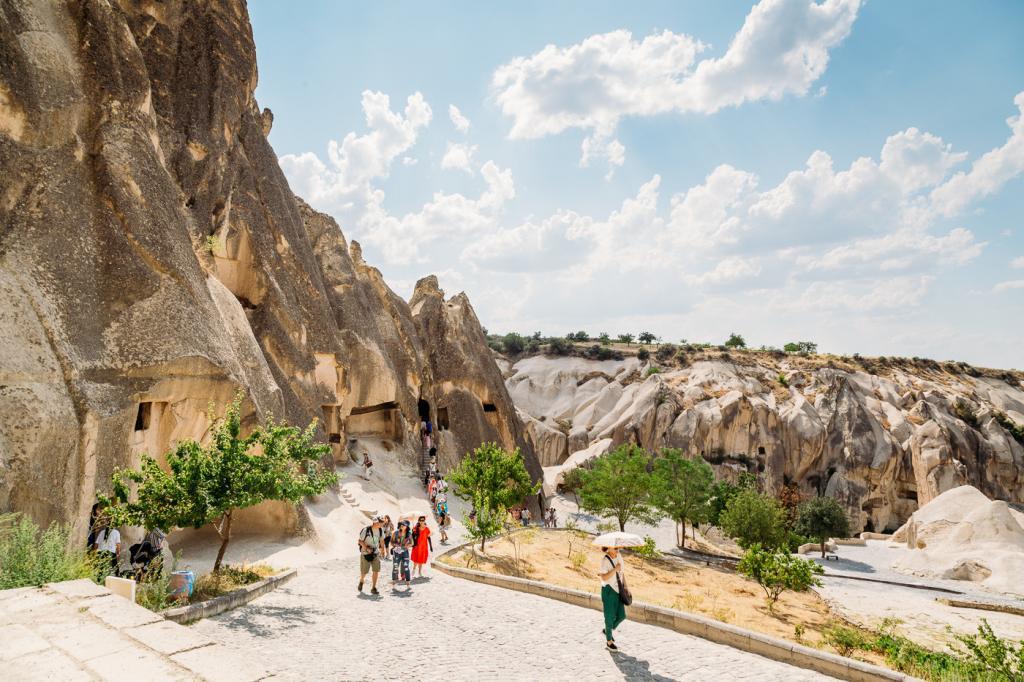 Goreme National Park
This park, one of the most frequented places of local and foreign tourists, also attracts attention with Göreme Open Air Museum. The magnificent view of the rocks formed over the eruption of volcanic lava in the past years is worth seeing. Read More About Goreme Open Air Museum
Ortahisar Castle
Located between Urgup and Goreme, the castle is thought to have been built by the Byzantines. The building, which has an enormous image with its interconnected rooms, tunnels, and corridors, allows for a journey as beautiful as the minds can climb to the top.
Derinkuyu Underground City
While Cappadocia is a valuable city in history, We can say it is a different land with its underground cities. These unique legacies, built by older people based on housing, residential areas, and strategic plans, attract numerous visitors every year.
One of these places, Derinkuyu Underground City, is located in Derinkuyu district, approximately 30 km from Nevşehir. It is worth seeing for those who want to gain a different experience. Read More About Derinkuyu Underground City in Cappadocia.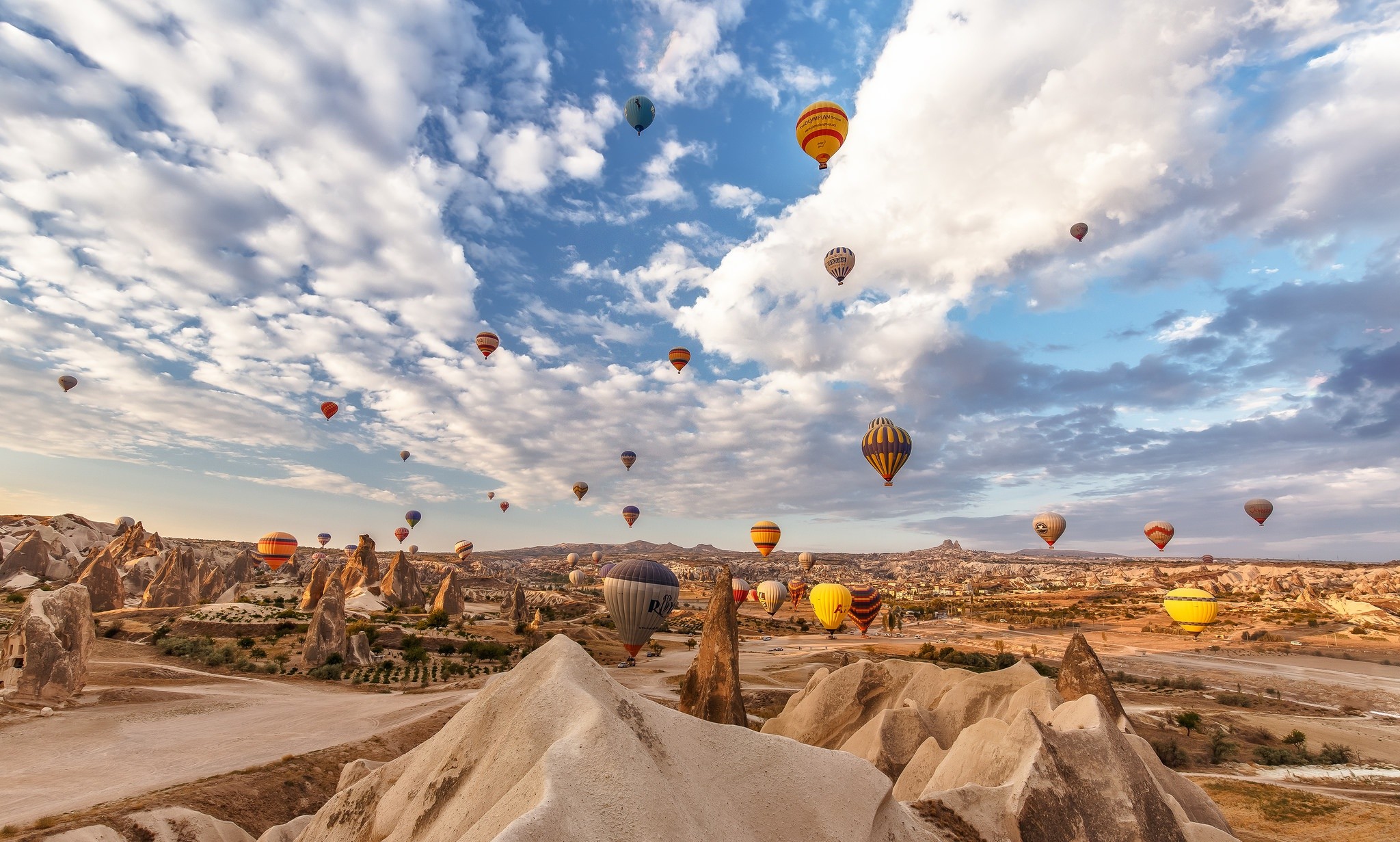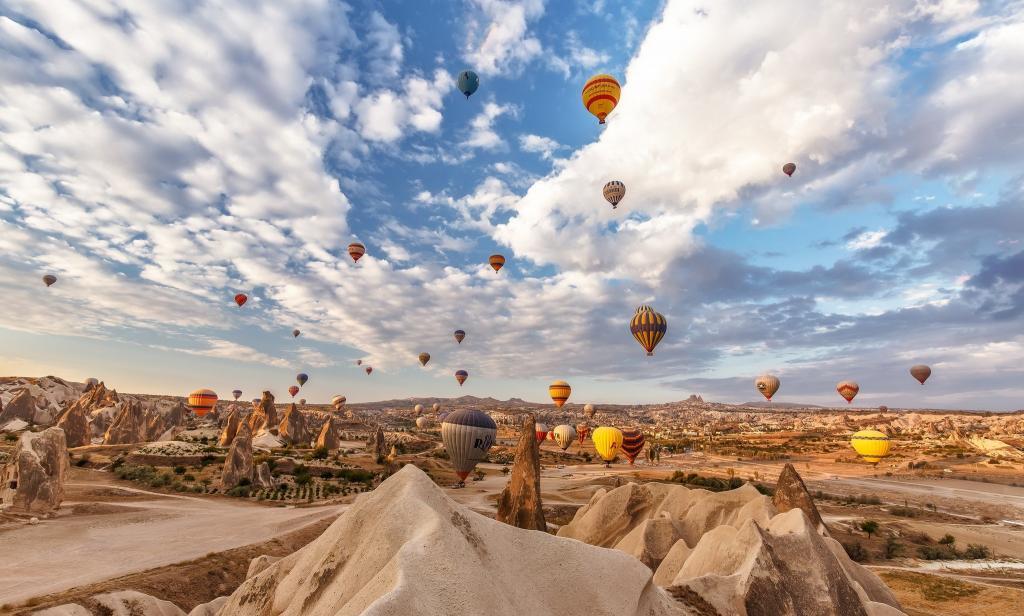 Zelve
The Zelve Region, where the wide-shaped and pointed fairy chimneys are densely located, consists of 3 valleys. It is also known that it is a religious center and a settlement center in the 9th and 13th centuries. Besides, monasteries and various churches are also located in this region as educational centers. Its historical texture has survived to its present-day has allowed it to be located in Places to Visit in Cappadocia.
Rose Valley
The valley, which has a unique view, is a must-visit place during the Cappadocia tour. You can lose into the historical dreams and natural beauties, hike the footpaths and enjoy the wonderful moments while tasting your tea with the sounds of birds.
Love Valley
It is a place where you can see the fairy chimneys from a bird's eye. At the same time, the immense beauty of the surrounding rocks will surely impress you. However, it is an ideal travel point where you can walk and walk and explore the buildings that smelt history.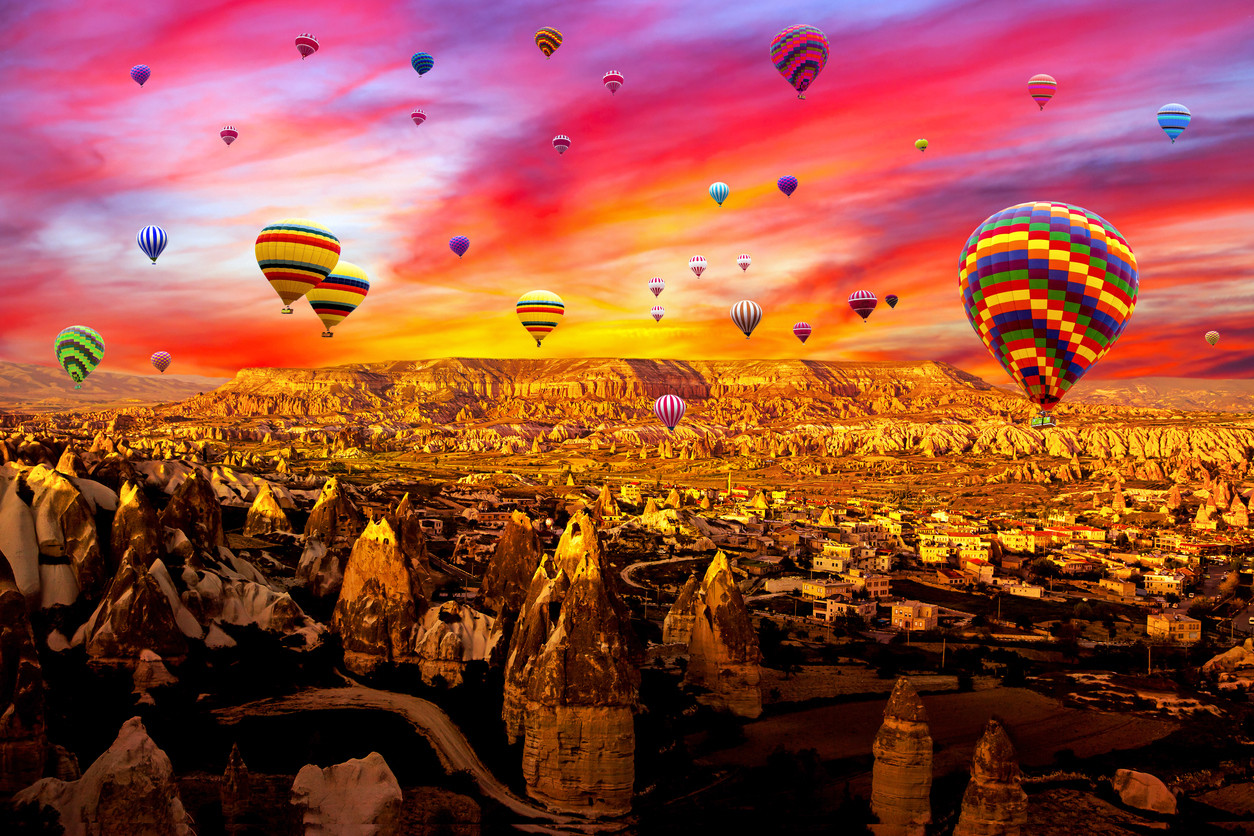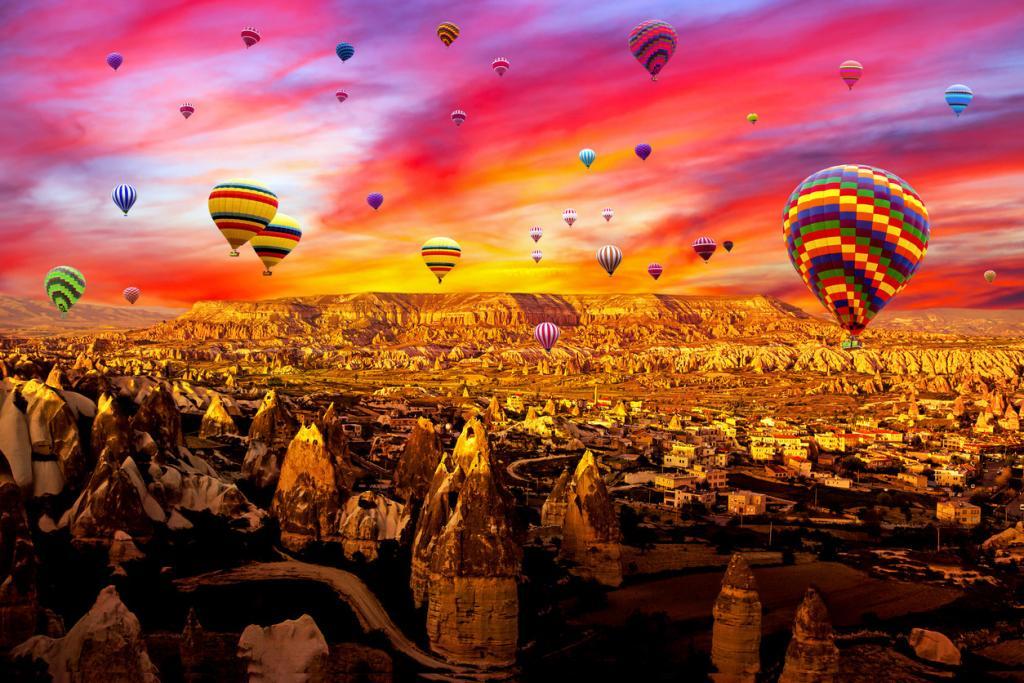 Cappadocia Balloon Tour Information – Balloon Tour Prices
Famous for its balloon tours, Cappadocia has unique historical and natural beauties. Of course, the area will take a few days by foot or by car to see every part of it. But if you want to travel around the region quickly, the best way to discover is the Cappadocia Balloon Tour.
Manoeuvring between the rock houses, fairy chimneys and gardens, you can watch everywhere from the sky with this magnificent geography of Cappadocia. You can also experience happy moments with unforgettable beauty.
You can see a variety of balloons with more than one color in the region where the balloon tour is taking place. Because different firms are serving in the region. For those who are generally wondering, balloons have a capacity of 2 to 24 people.
Cappadocia Balloon Tour Prices are still in the stable. However, certain discounts are made in periods of high demand. At the same time, you will be able to get a discount of up to half the discount by early booking. Check more about Cappadocia Hot Air Balloon Guide.
Nightlife in Cappadocia
In addition to the historical beauties, there are entertainment centers that appeal to people of all ages. In Cappadocia/Avanos, there are places where Turkish folk dances are exhibited. For those who want to listen to live music, Göreme will be an ideal spot.
Most of the nightclubs that appeal to young people are located in Urgup. You can choose according to your entertainment and enjoy your holiday. The Cappadocia concept reflects the Red Rock Cave Bar, which offers a fun nightlife.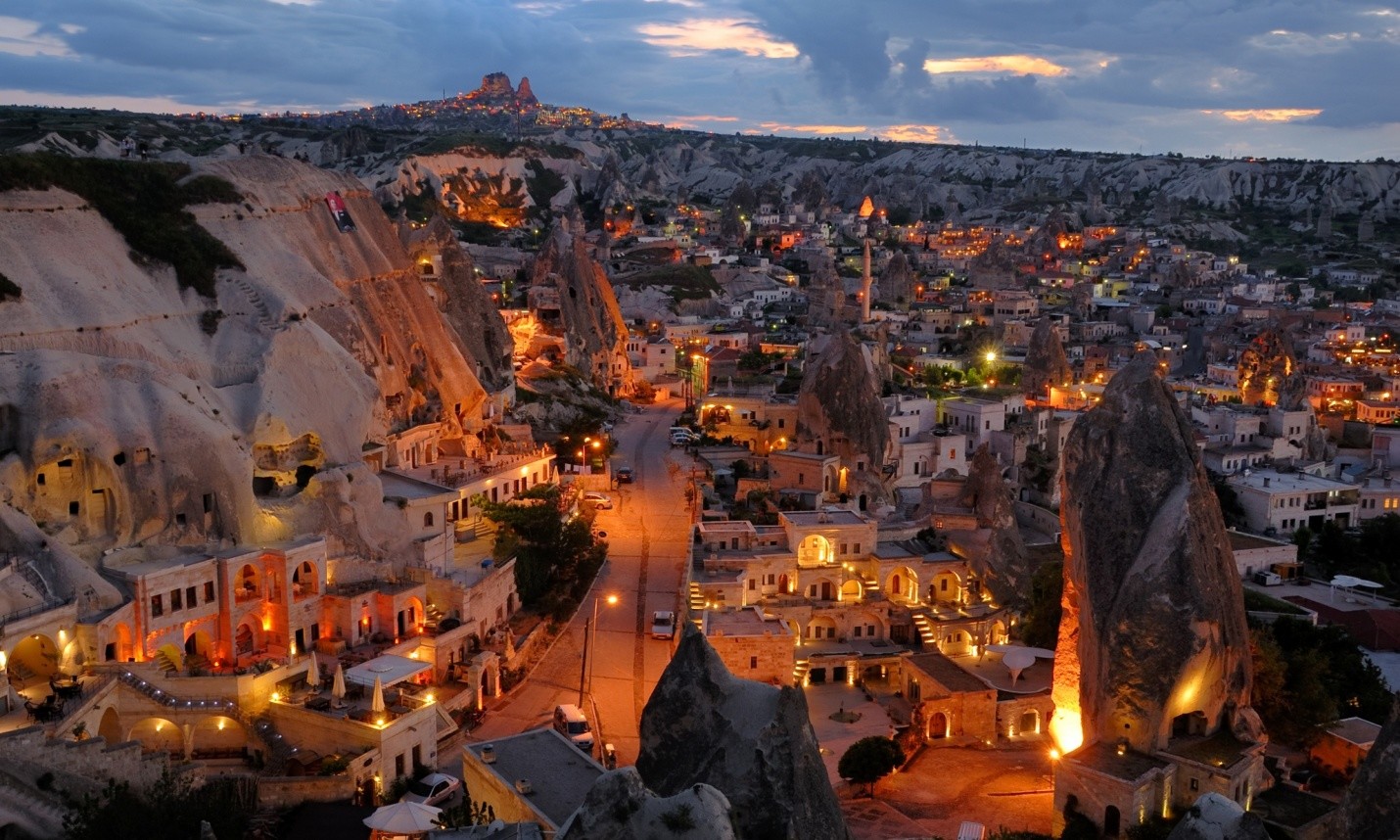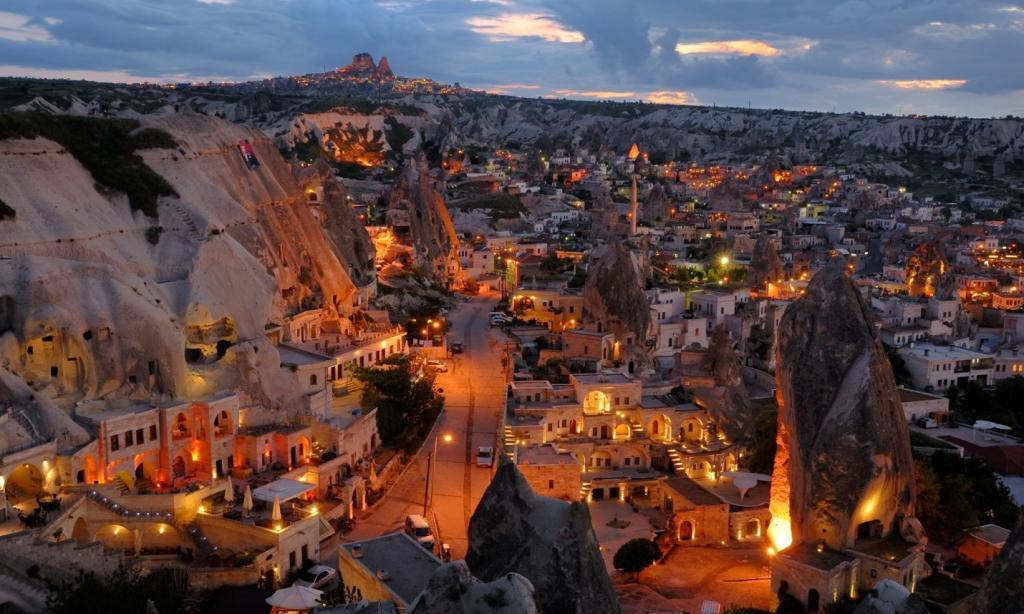 Foreign tourists flocking to Cappadocia usually spend their evenings attending traditional Turkish night events. Within the scope of the tour or open to everyone, on Turkish Night, food and beverages of Turkish culture are served. Traditional Turkish dances and music are introduced. You can also use this option to have a great night with a belly dancer or other folk dances.
Shopping in Cappadocia Turkey
There are various souvenir objects that you can buy for yourself and your loved ones in this region. Souvenir made from earth, made from special stones, is quite remarkable. You can choose from unlimited options depending on your wish and remember your memories.
You can buy souvenirs, pottery, carpets, onyx in Cappadocia. Also, in the center of Urgup, there are many places where souvenir shops are located. Many large and small gifts represent Cappadocia. It is possible to purchase these gifts from these shops.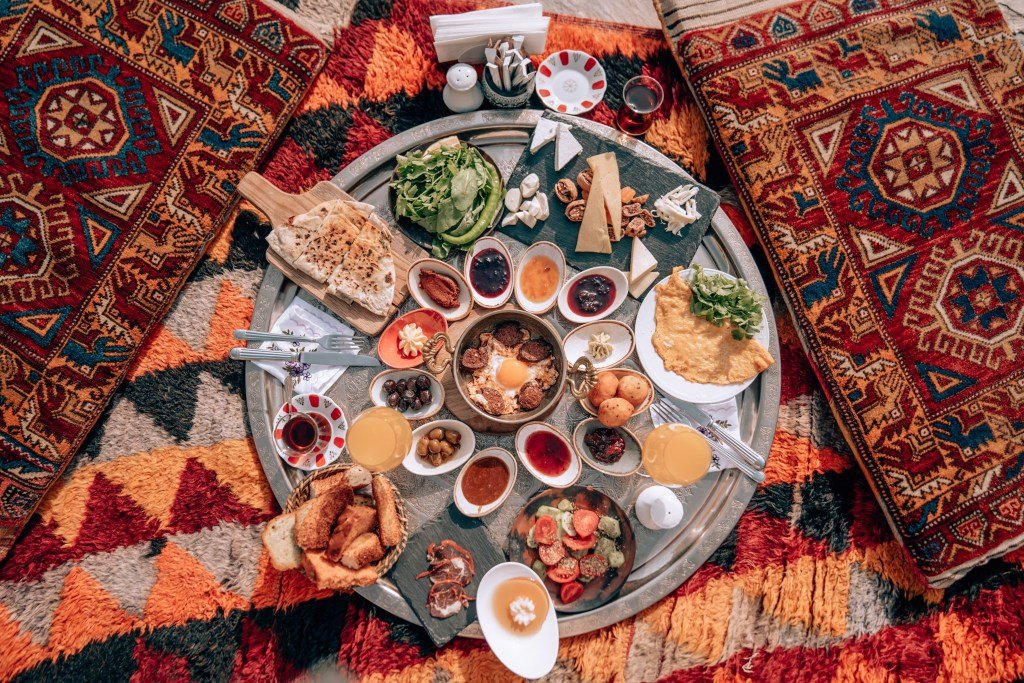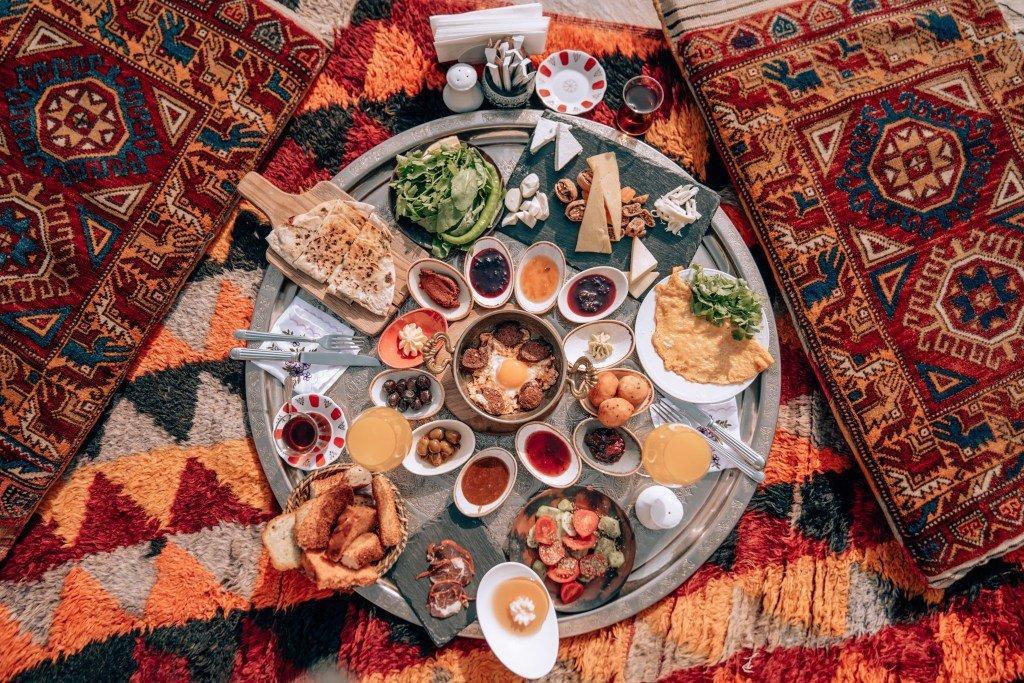 What to Eat in Cappadocia
The restaurants in Ürgüp, Göreme, and Uchisar, which do great wonders about food, can be quite ingenious, especially for the famous Kebab of the region. In addition, when you visit these regions, it is recommended to try the Düğün Çorbası, Tandır, Güveç ve Saç Tava. While the main courses are the average price, the entrees are generally cheaper.
Here are a few places to eat as our recommendation:
The best of pancake and pies-style food Nazar Börek,
Kebab and meat dishes Dayı'nın Yeri,
For traditional dishes Seten, Muti, Dibek ve Zeytin Cafe.

Cappadocia Tour Tips
In winter, you may be exposed to the same amount of heat in the region to encounter a very strong wind. It would help if you took the necessary precautions for weather conditions.
You have to make your choice carefully. The heating system of some hotels is really bad. You can check out our Cappadocia hotel recommendation section to avoid a cold night.
During your visit to the region, you should join red tour, green tour, hot air balloons tour, ATV tours, and horse riding in Cappadocia. Because you will witness the beauty you haven't seen in your life.
The locals are as friendly and warm-blooded as you would ever expect. Therefore, do not hesitate to talk with tradespeople. Be sure to know different cultures will add plus to your life.
You must set the trip route in advance. Because when you step into this city, you mustn't waste time. Exploring as many places as you can see will benefit you in all respects.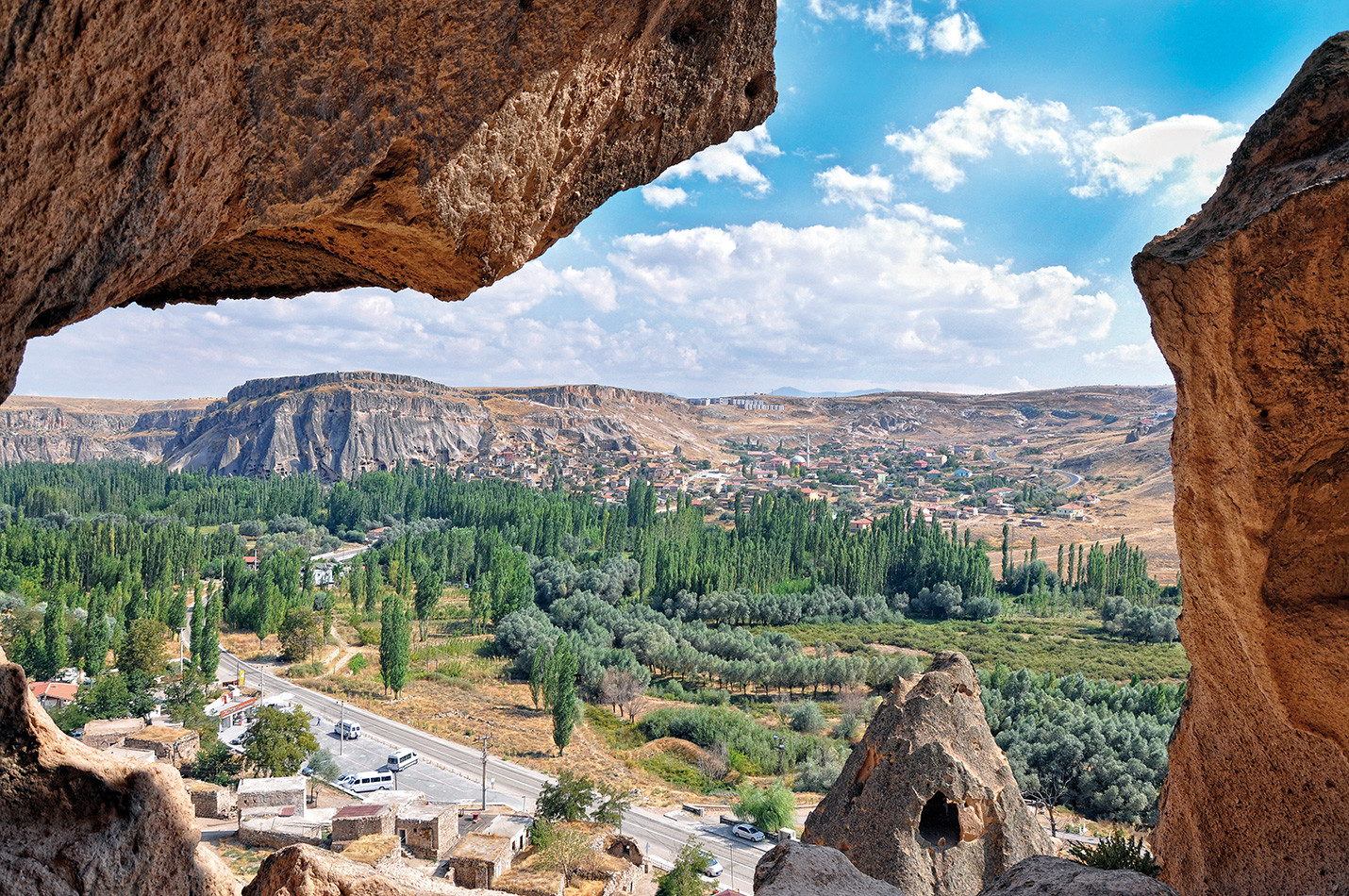 We hope our Cappadocia Travel Guide Article provides enough information about Cappadocia. If you have any further assistance, please do not hesitate to contact us at info@toursce.com.
After reading our Cappadocia travel guide, I strongly recommend you look at our Cappadocia tours because they are well-prepared itineraries.
The most important places in Cappadocia Region are scattered, that's why it is impossible to discover by yourself. You need a private car. Here are the best Cappadocia tour itineraries.