The ancient Ionia consisted of 12 cities. These are Miletus, Priene, Melia, Myus, Ephesus, Colophon, Lebedos, Teos, Klazomenai, Phocaea, Khios, and Erythrai. One of the two most important cities of Ionian, the Miletans (the other Ephesus), is denominated as Didim, which is devoted to the god Apollo, comes from the Greek word "Didyma", meaning "twin sister".
Temple of Artemis is located in Ephesus and Temple of Apollo, twin brother of Artemis is also located in Didyma. Apollo is the god of sun, prophecy, music, and art in paganist belief. According to the legend, God Apollo came across shepherd Brankhos in Didyma, liked him and gave him the secrets of his prophecy. Brankhos built the Temple of Apollo in the place where the bay forest and the water source that he came across for the first time.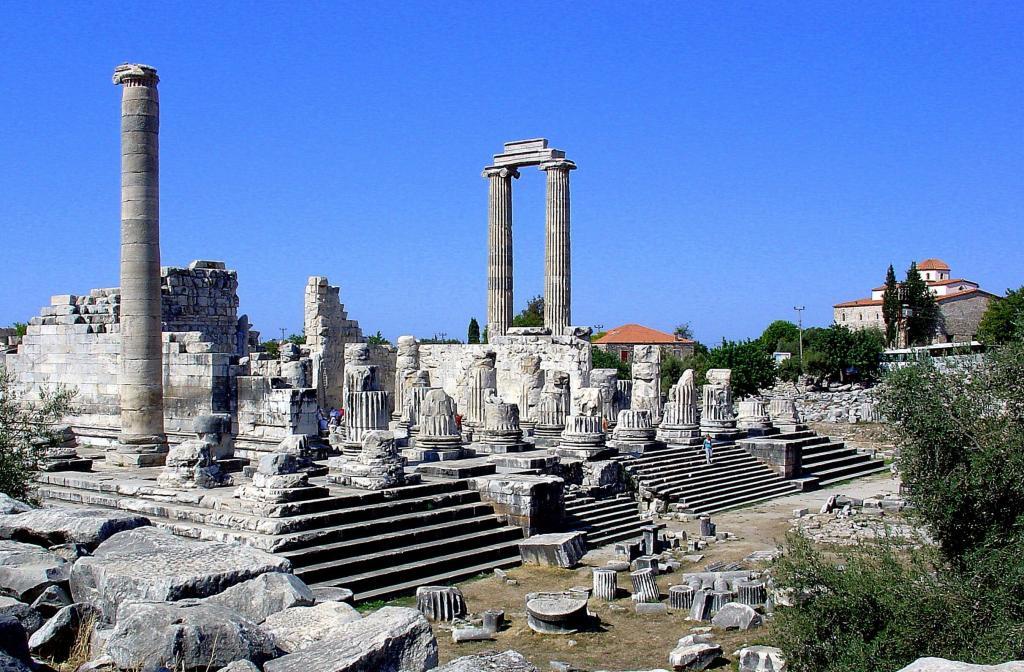 Later, the descendants of Brankhos are called to as "Brankhts" and they governed the temple. In fact, once upon a time, Didyma was called as "Brankhidai". Later, Miletans built a ginormous temple in the name of god Apollo at Didyma. They also built a Sacred Way to reach this temple. With the help of the Temple of Apollo, Didyma became an ancient center about prophecy.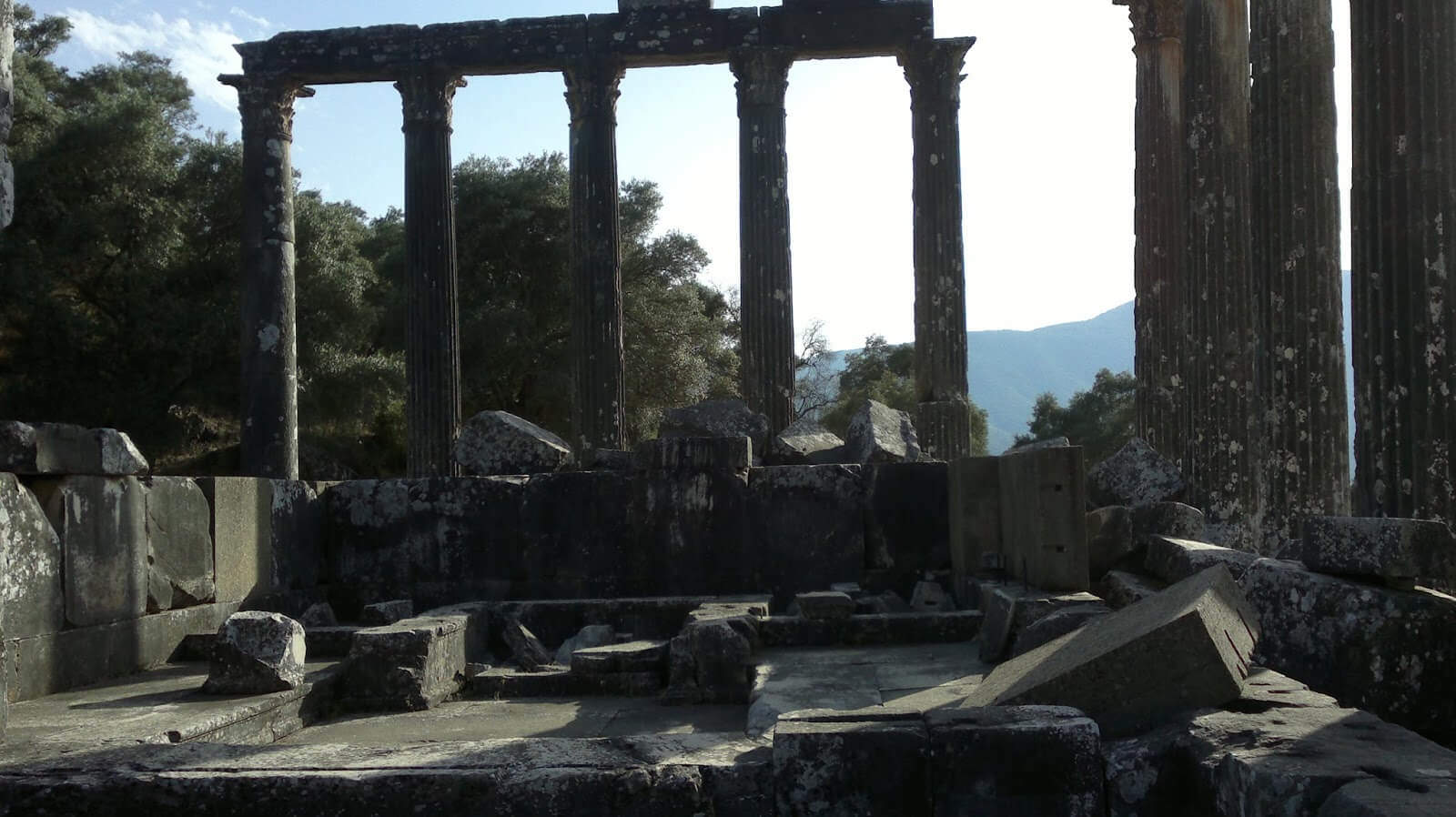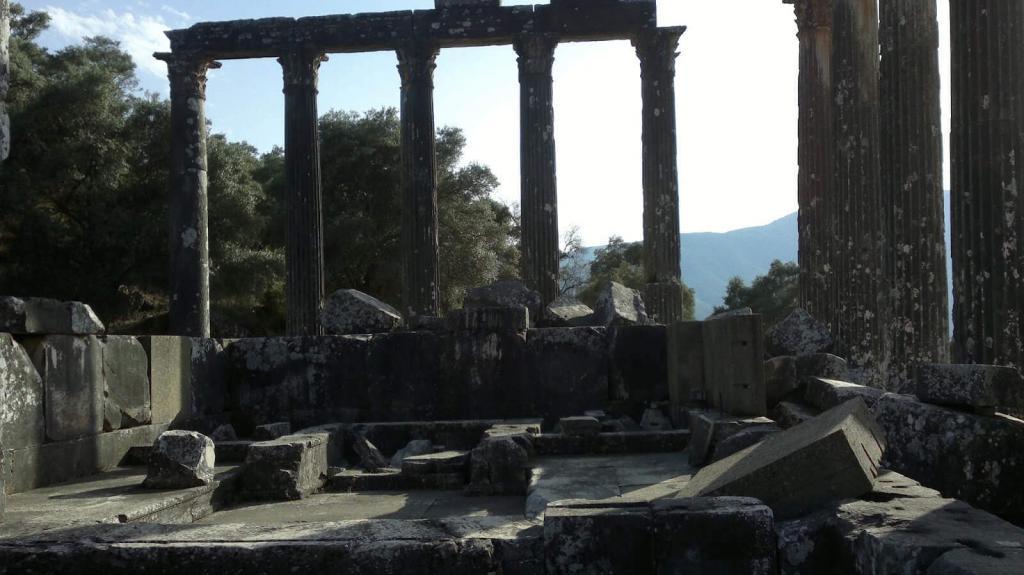 In the middle of April-May, the convoy which generated from Miletans for joining the religious ceremony in Didyma, with religious rituals and hymns, reached in four days by having breaks at points called stations. Before entering Didyma, they were waiting in the sanctuary of Artemis, next to the temple. The Sacred Way was 24 km length and 6 m width. Both sides were surrounded by Brankhos and lion sculptors. A British, called Newton, took most of these sculptures to the British Museum in 1858.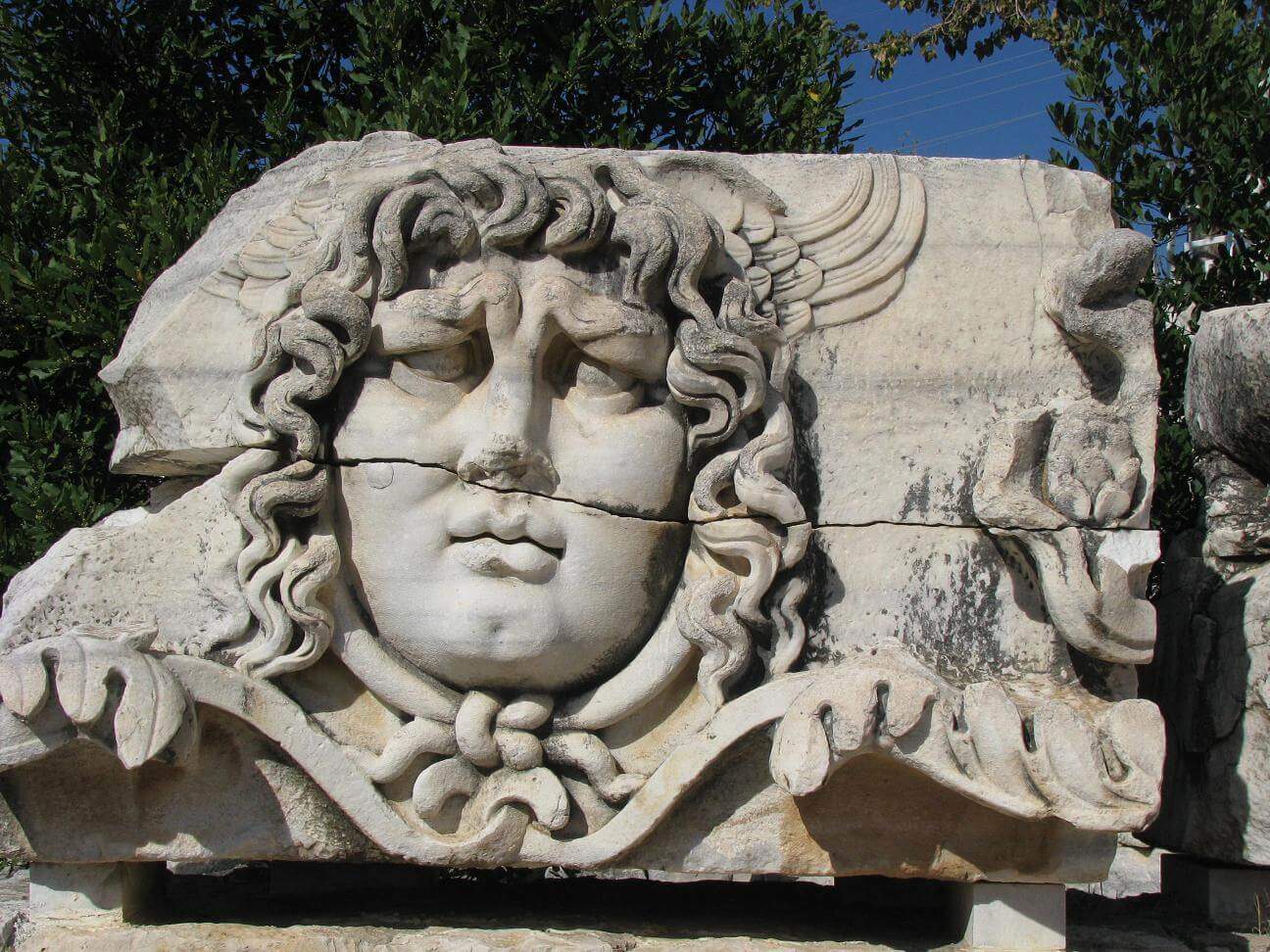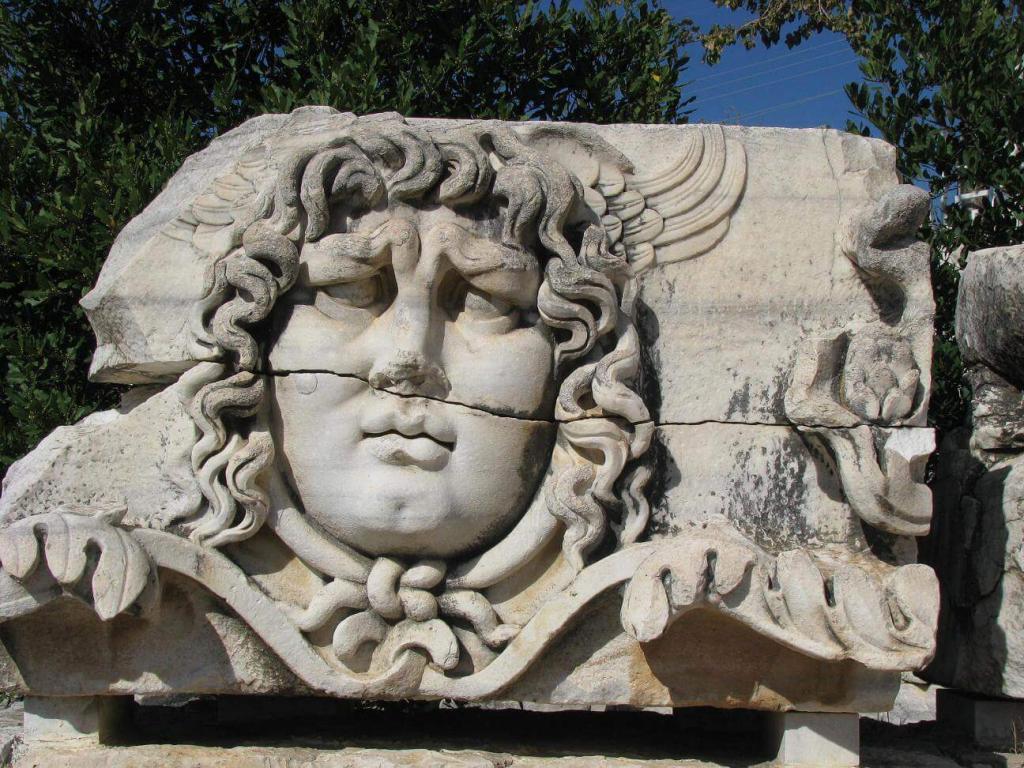 Today a great part of the Sacred Way is under the ground. Miletans placed great importance on the architecture and they thought that the scale of the Temple of Apollo was so great against to the Temple of Artemis, which one of the Seven Wonders of the World so that it was vouchsafed to finish the temple completely to neither the Miletans, nor Alexander the Great, nor the Romans. The Temple of Apollo, along with the Temple of Hera in Artemision and Sisam, is one of the three largest temples of the Hellenistic period. The temple scales are 109×51 meters.
The inner part of the cult sculpture, the naos or cella zone, is 53×21 meters. The temple was surrounded by a column with 120 ionic-orders each with a length of 19.5 meters. Today, only three of them remain.