Cappadocia Goreme Open Air Museum
One of the most interesting areas of Cappadocia is undoubtedly the Göreme Open Air Museum. There are two open-air museums in Cappadocia. This museum in Göreme is an area that can be described as a religious center in itself. In the past, especially from the 4th to the 13th century, this area was quite sacred for the people living in Cappadocia. The reason for this is that the most valuable monastries and churches of the region are located in this area.
Goreme Open Air Museum has many churches which are open to be visited. What is interesting, n addition to numerous churches, 18 other churches that have not yet been opened to visit are located within these borders. There are also very valuable monasteries within the region. The most famous of these is the Monastery of the Sisters. You can read the rest of our article for detailed information about the region.
What We Have in Göreme Open Air Museum?
Göreme Open Air Museum was an area inhabited only by clergy, priests and nuns. All of these stone-carved churches were built by these people. These people, who completely isolated themselves from the city life, worshiped in the churches they built. Over time, as the churches in the region increased, people living around the region began to visit there periodically. Thus, the region became a religious center.
Goreme Open Air Museum includes refectories, monasteries, churches and chapels. It can be said that the churches in the museum are built just like professionally. For example, there are important paintings on the ceilings and walls of the church, symbolizing very important religious events. You will see the vast majority of these paintings as solid as how they are when it was new. These paintings are colored paintings. The paintings show important moments especially from the life of Jesus Christ.
It is possible to list some of the churches in Göreme Open Air Museum below. Church names are generally determined by looking at the contents of the pictures in the church.
Chapel of St. Basil
Apple Church
Saint Barbara Chapel (Elmalı Rock Church)
Serpentine Church
The Dark Church
Katherina Chapel
Çarıklı Church
Tokalı Church
Where Is Goreme Open Air Museum?
Goreme Open Air Museum is just 2 kilometers from the center of Goreme. In short, you can even walk to Goreme from this museum. If you're willing to climb the narrow roads, you don't even need a vehicle. There is a car park area right in front of the Göreme Open Air Museum. Free parking is available.
If you have just visited Ortahisar and Çavuşin, the Göreme Open Air Museum is only 3 kilometers away.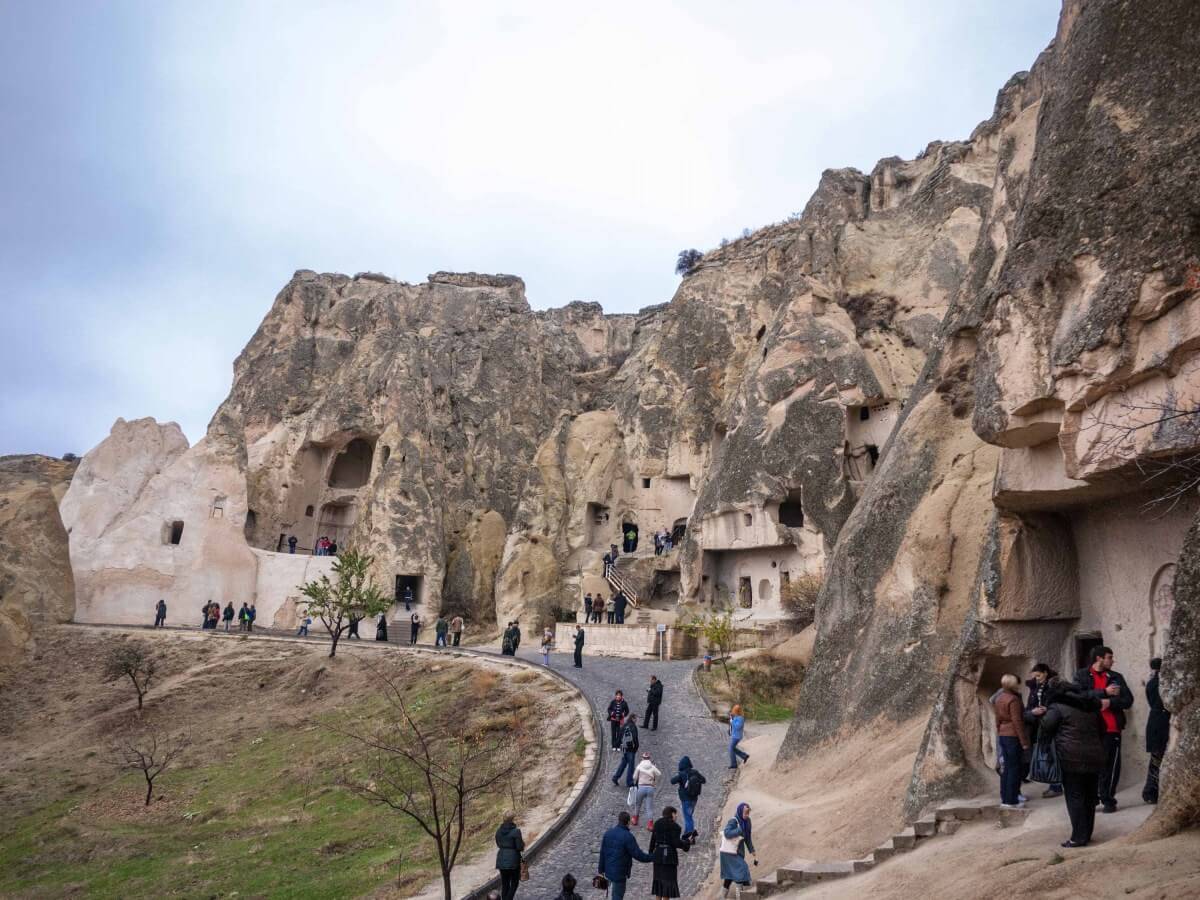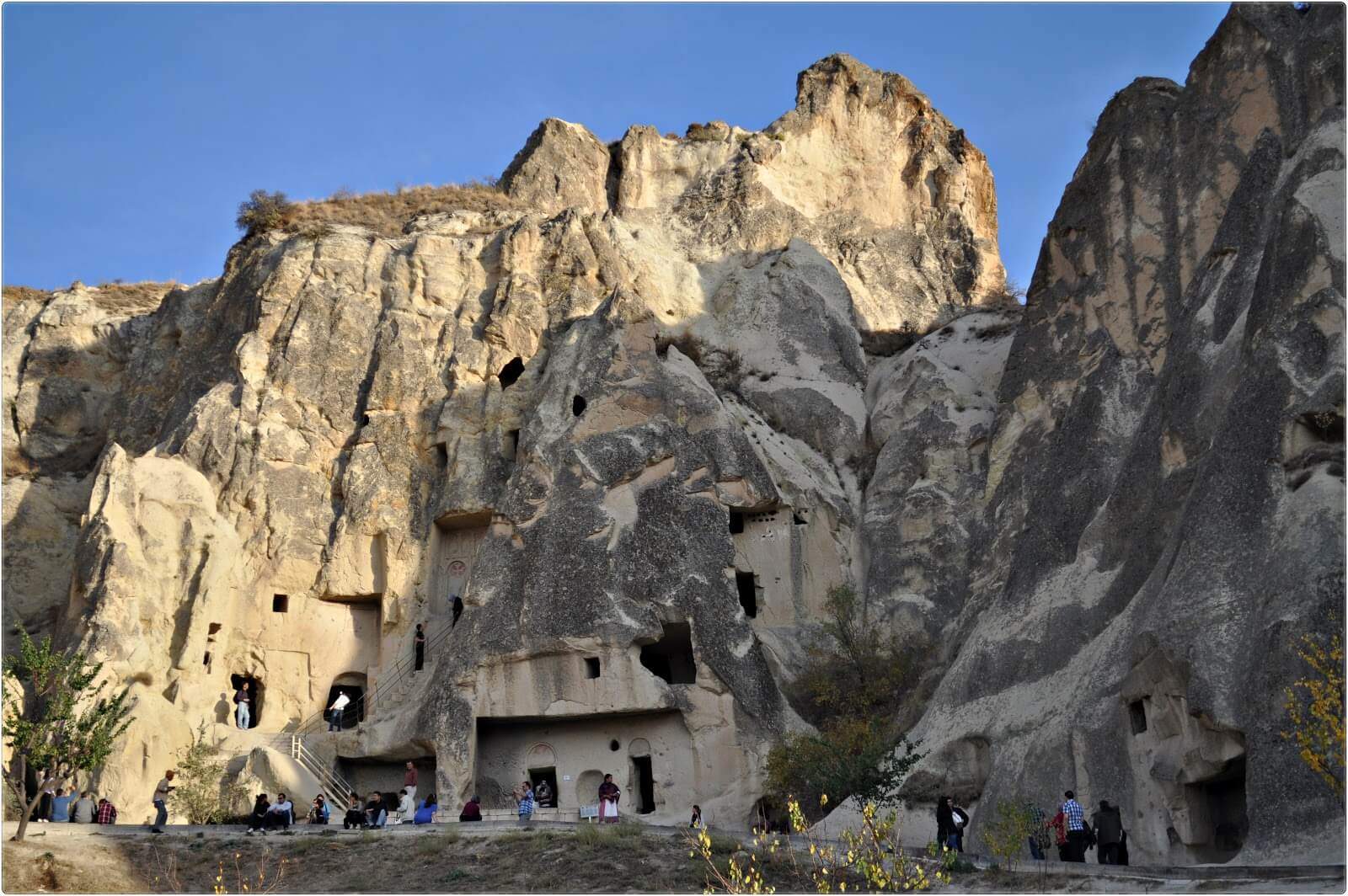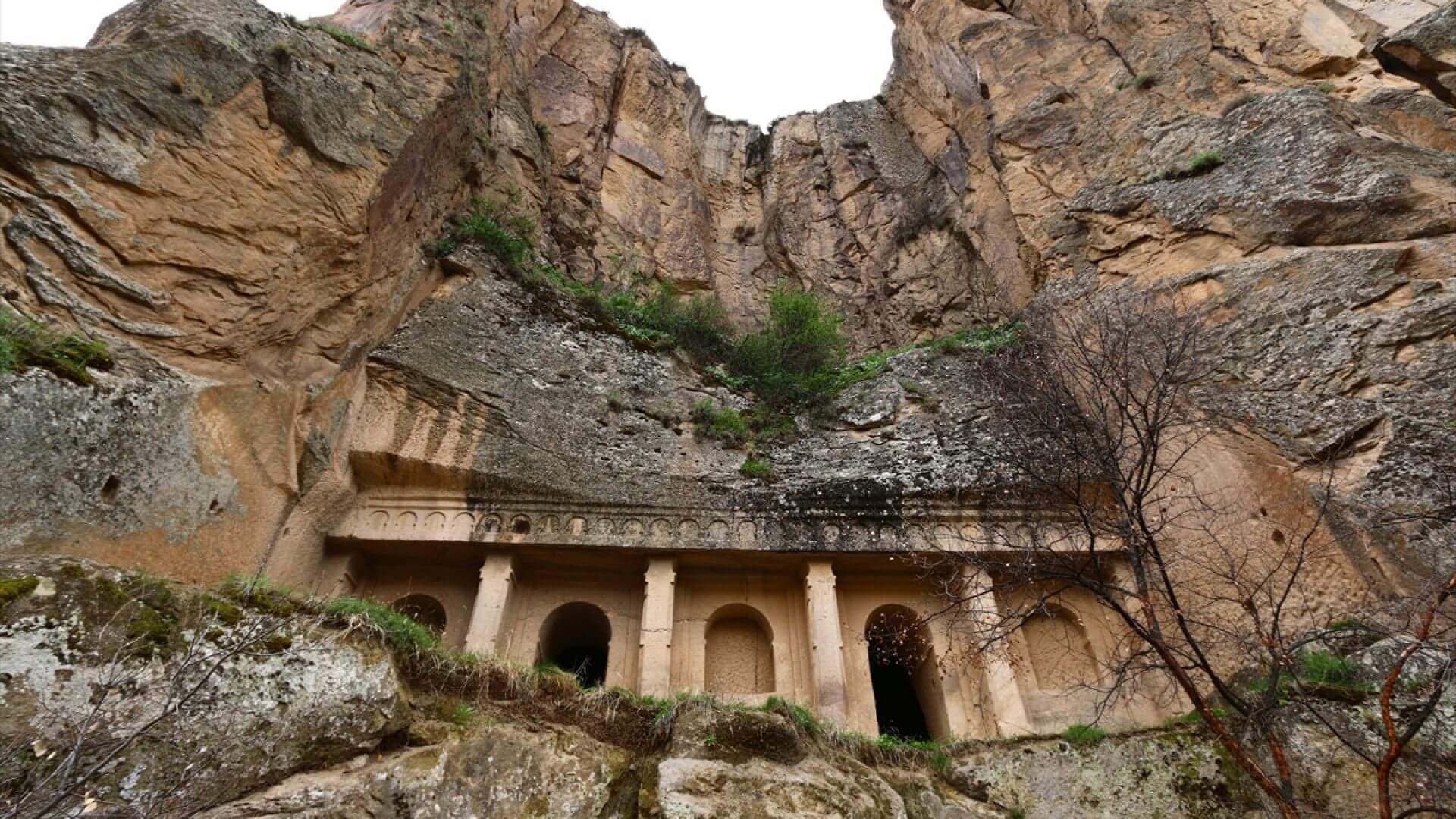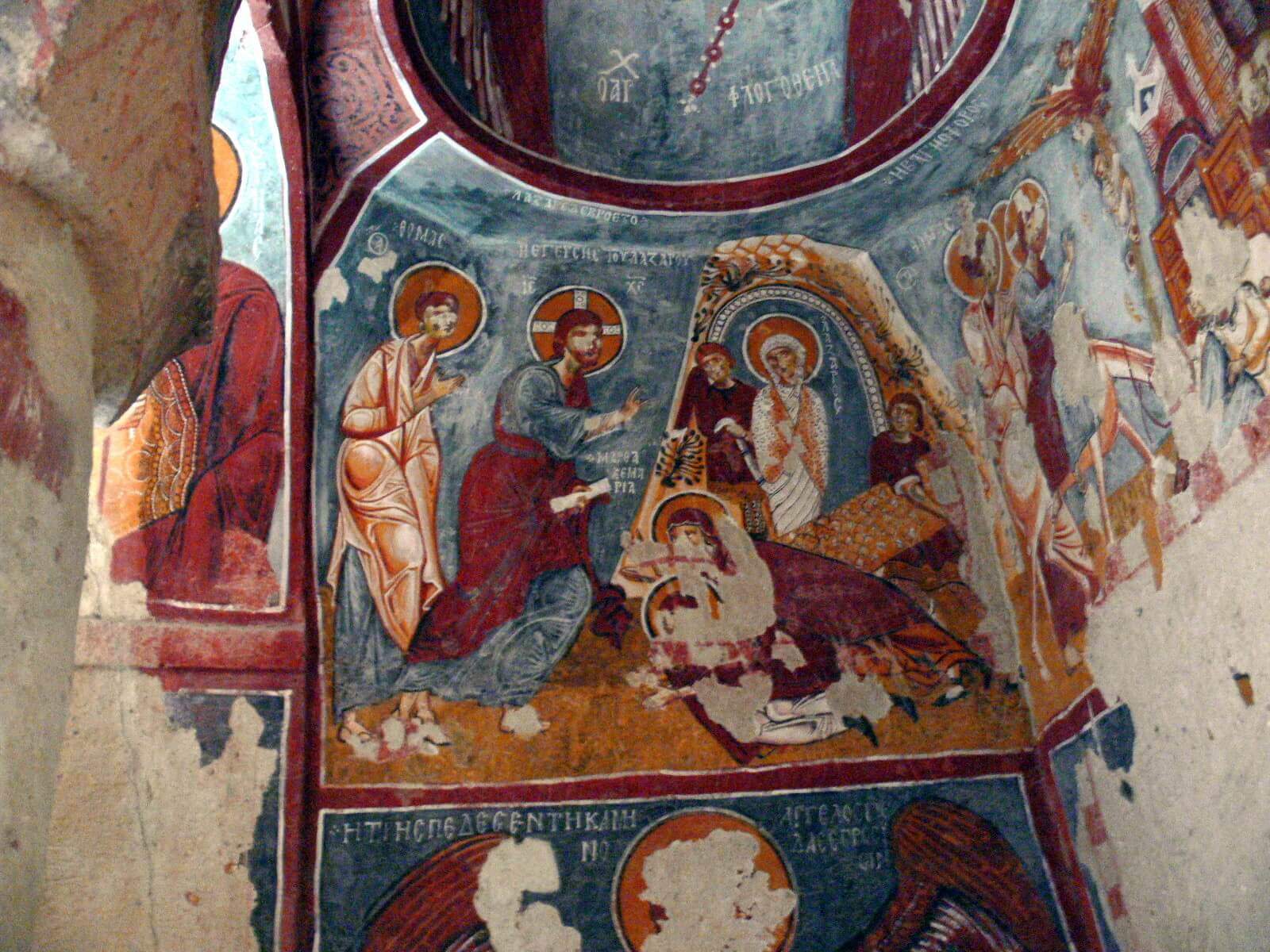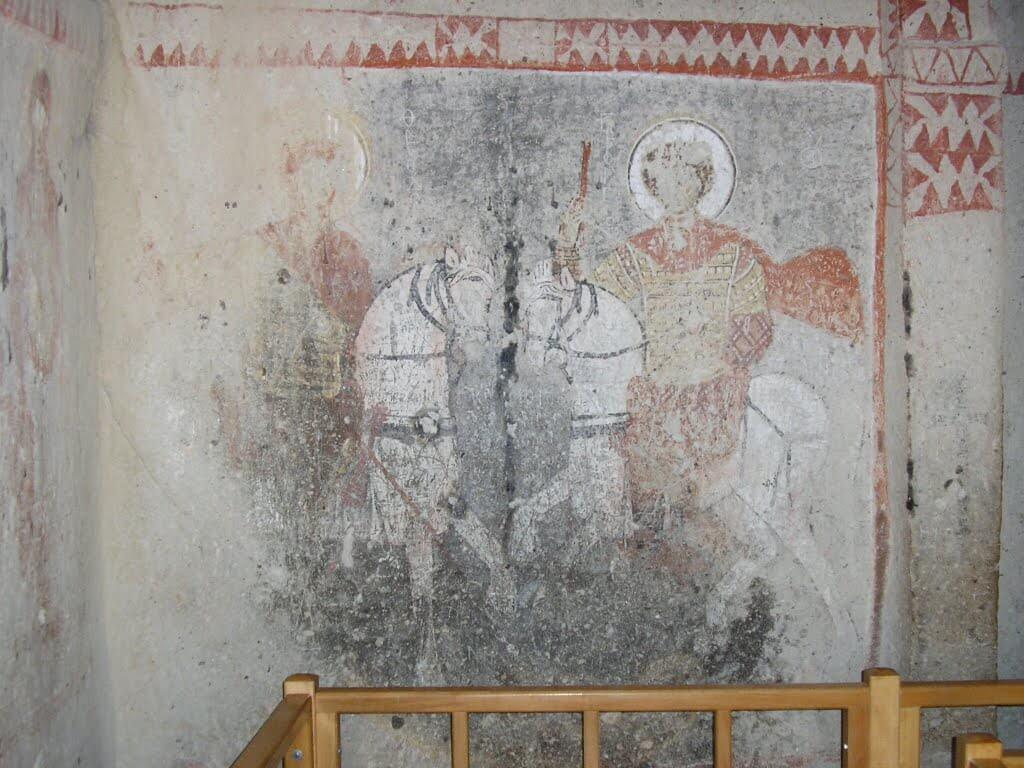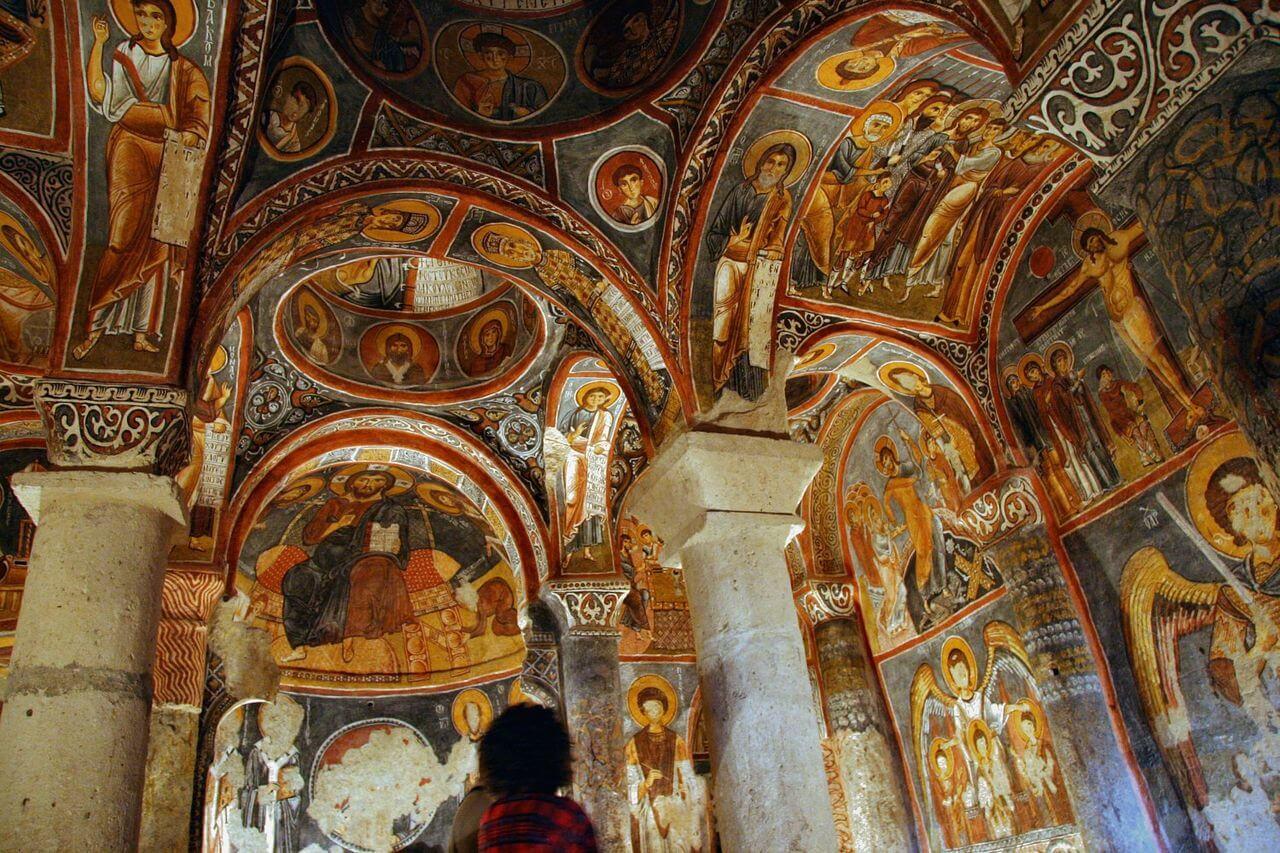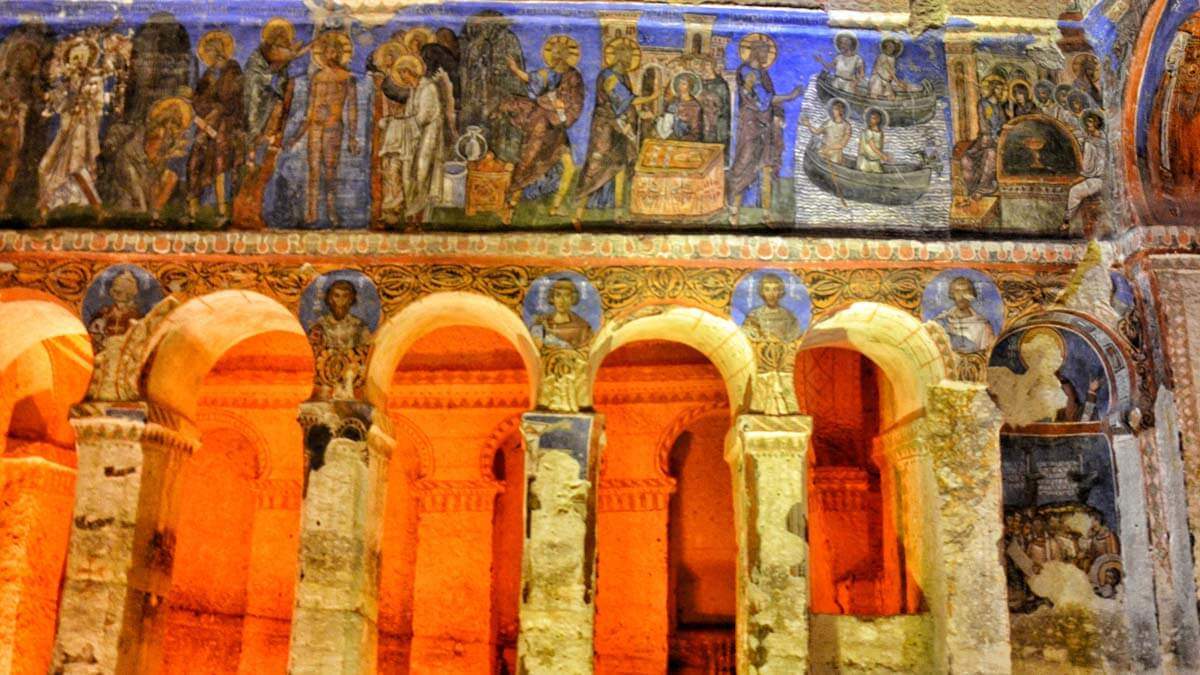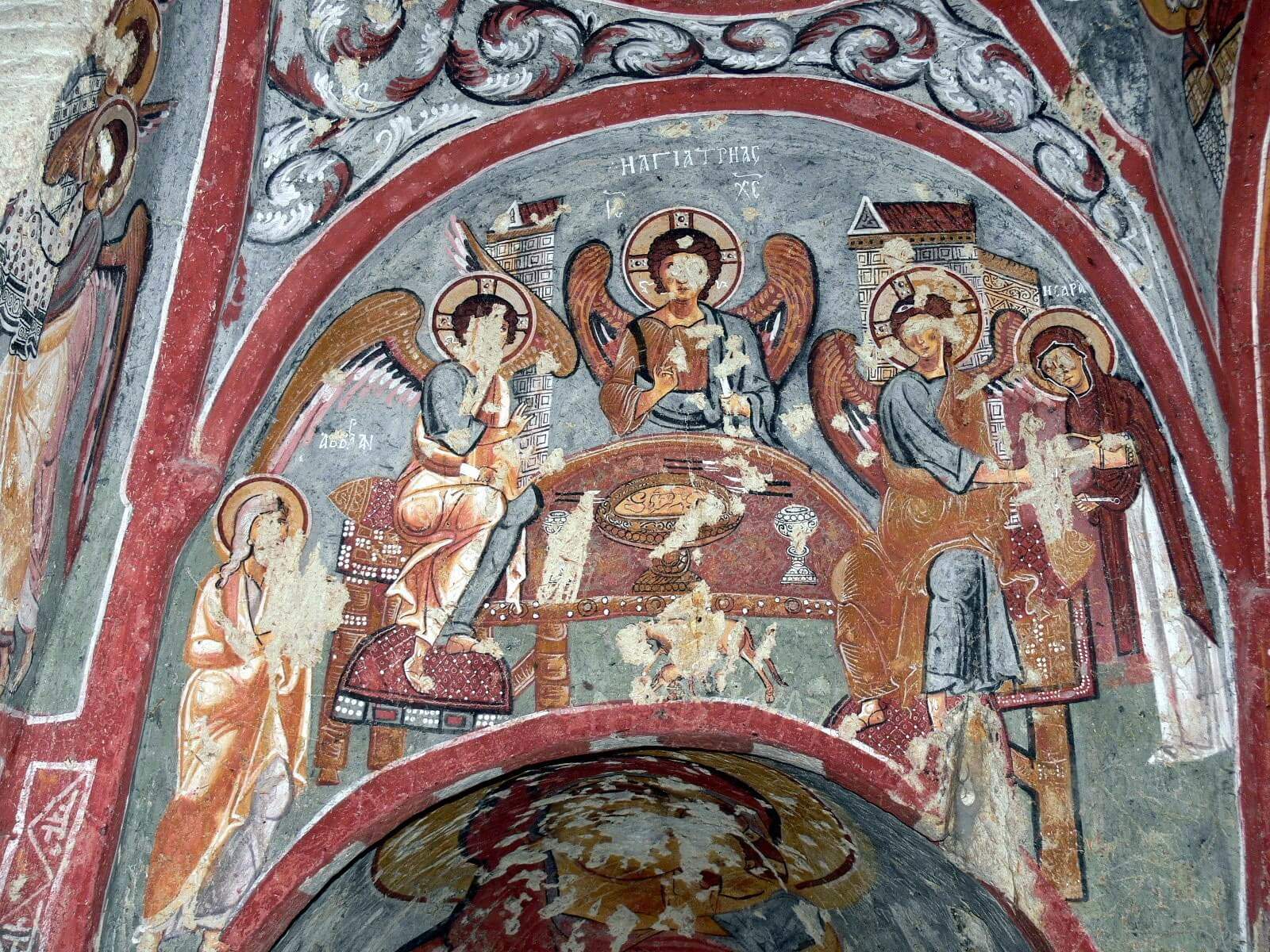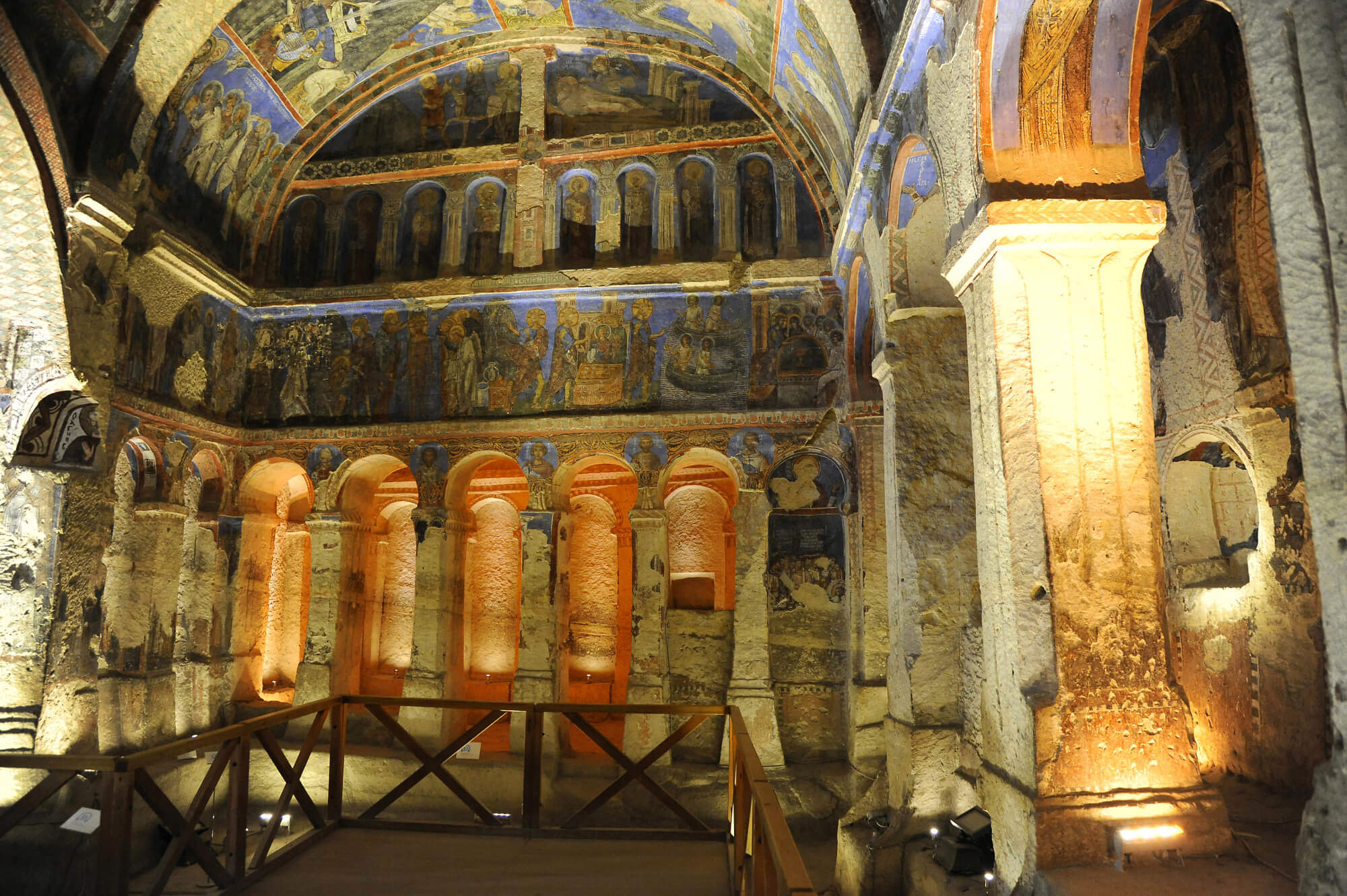 ---