Gulludere Valley in Cappadocia
Another famous valley in Cappadocia is the Güllüdere Valley. This valley, which is located in Göreme district of Cappadocia, attracts attention especially because of its wide structure, being a religious center and being accepted as a UNESCO heritage site. Within the Güllüdere Valley there are churches that are very interesting and have significant meanings in terms of the history of religions. The rocks in the valley have a flat shape.
Rain water that has been pouring for centuries has caused the stones here to have a flatter shape. Besides, the fact that the stones are composed of tuff and lava material is the reason why they have easily shaped by the water. So it can be said that natural conditions such as rain and wind were enough to shape the stones.
Güllüdere Valley also has a very pleasant trekking route. Many people visiting Göreme visit Güllüdere to enjoy this long Trekking route. For more detailed information about the valley, please read the following article.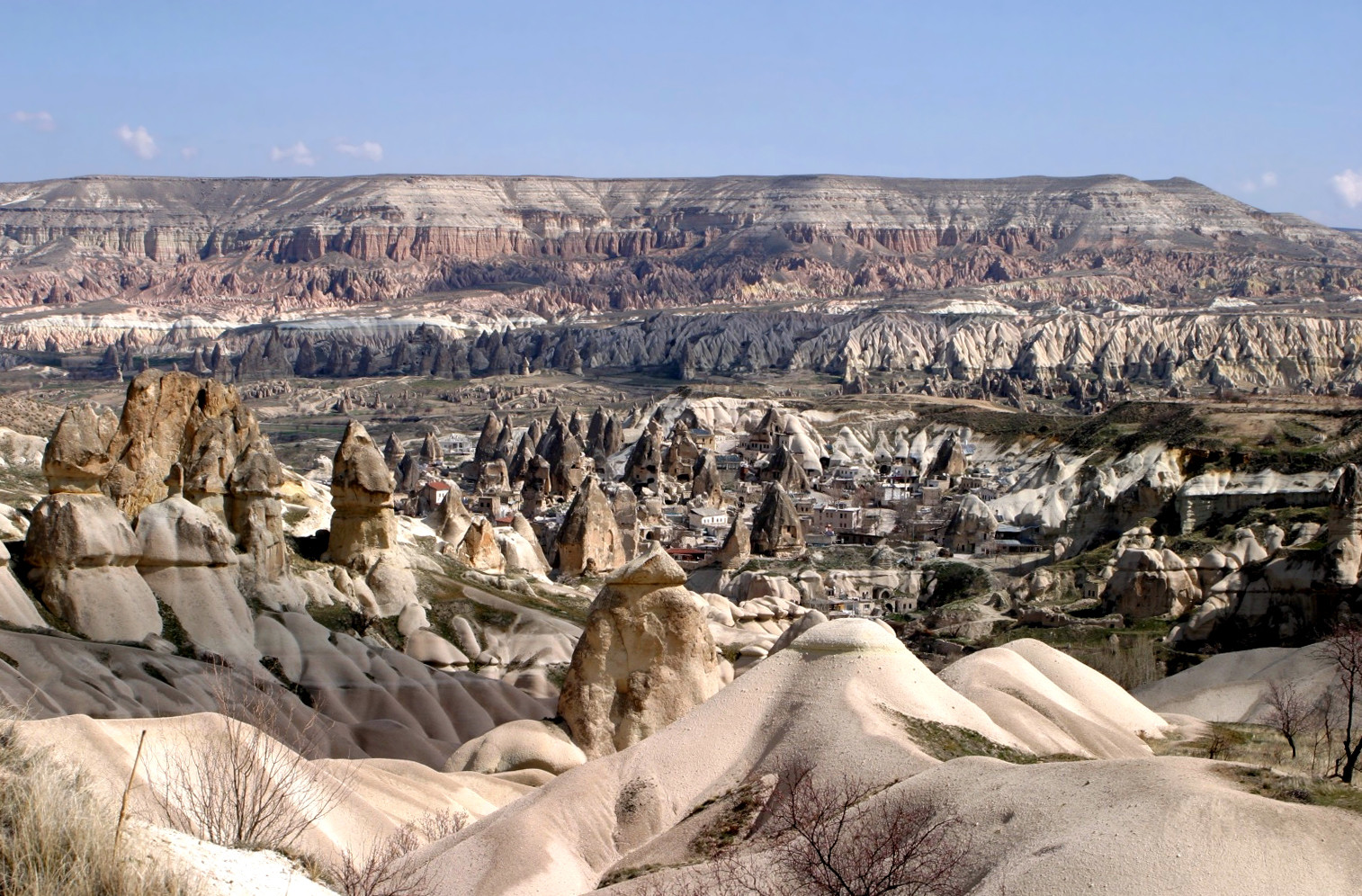 What You Can See By Visiting Güllüdere Valley?
The trekking route in Güllüdere Valley is approximately 4 kilometers long. In the valley there are rocks and fairy chimneys with interesting shapes, as well as green areas. Almond and apricot trees in the valley may attract your attention. The pigeon nests in Cappadocia's Pigeon Valley are also made in the Güllüdere Valley. Although their number is less, pigeon nests have caused the stones to have a more hollow shape.
Güllüdere Valley, as a valley between the mountains, has a very impressive view. The trekking path in the valley is actually divided into two. The reason for the path divided into two is the churches clustered at different points of the valley. To see all of these churches, you have to walk on two different routes. The churches in Güllüdere Valley can be listed as follows:
Church of the Three Crusades
Ayvali Church
Yovakim – Church of Anna
Crusader Church (Church of St. Agathangelus)
Column Church
How To Go To Güllüdere Valley?
The job of those who want to visit the Güllüdere Valley is quite easy. The valley is located in a very central point of Göreme. Moreover, after visiting this valley, Çavuşin Village can be determined as the next destination. Because the trekking route of the valley is moving towards Çavuşin Village. The location of the valley is 2 kilometers behind Çavuşin Village. You can use private vehicles to go here with your tour company. It is also possible to reach the city by means of municipal shuttle services. If you visit in the spring, you can enjoy it more comfortably.