Keslik Monastry in Cappadocia
Cappadocia, is one of the most visited tourist destinations in Turkey today. Different monasteries, churches, valleys and museums in the Cappadocia region are attracted by thousands of people every year. Today we will explore one of the most important monasteries in Cappadocia. The monastery, which we will examine today, is less well known than the other structures in Cappadocia. However, because of the general skeleton that resembles very modern buildings, many people who visit here are fascinated here. If you want to learn more about the Monastery of Keşlik, you can read the rest of the article.
Keşlik Monasty Details
The Keşlik Monastery is a very admirable monastery located in the Urgup region of Cappadocia. This monastery, unlike other churches and warehouses in Cappadocia, was built by adopting a very modern construction style. In the monastery, which has multiple floors, there are stairs connecting the floors. It requires a detailed architecture and is therefore built with utmost care.
The monastery consists of two churches, cafeteria, holy spring, various monk cells and winemaking sections. All of these sections are scattered within the monastery to create an aesthetic interior design. It is possible to say that the monastery is about 15 kilometers away from the center of Ürgüp. In the past, monasteries were regarded as places of worship and education. The education given in these structures would generally be religious education.
The entire monastery of Keşlik was built by carving stones.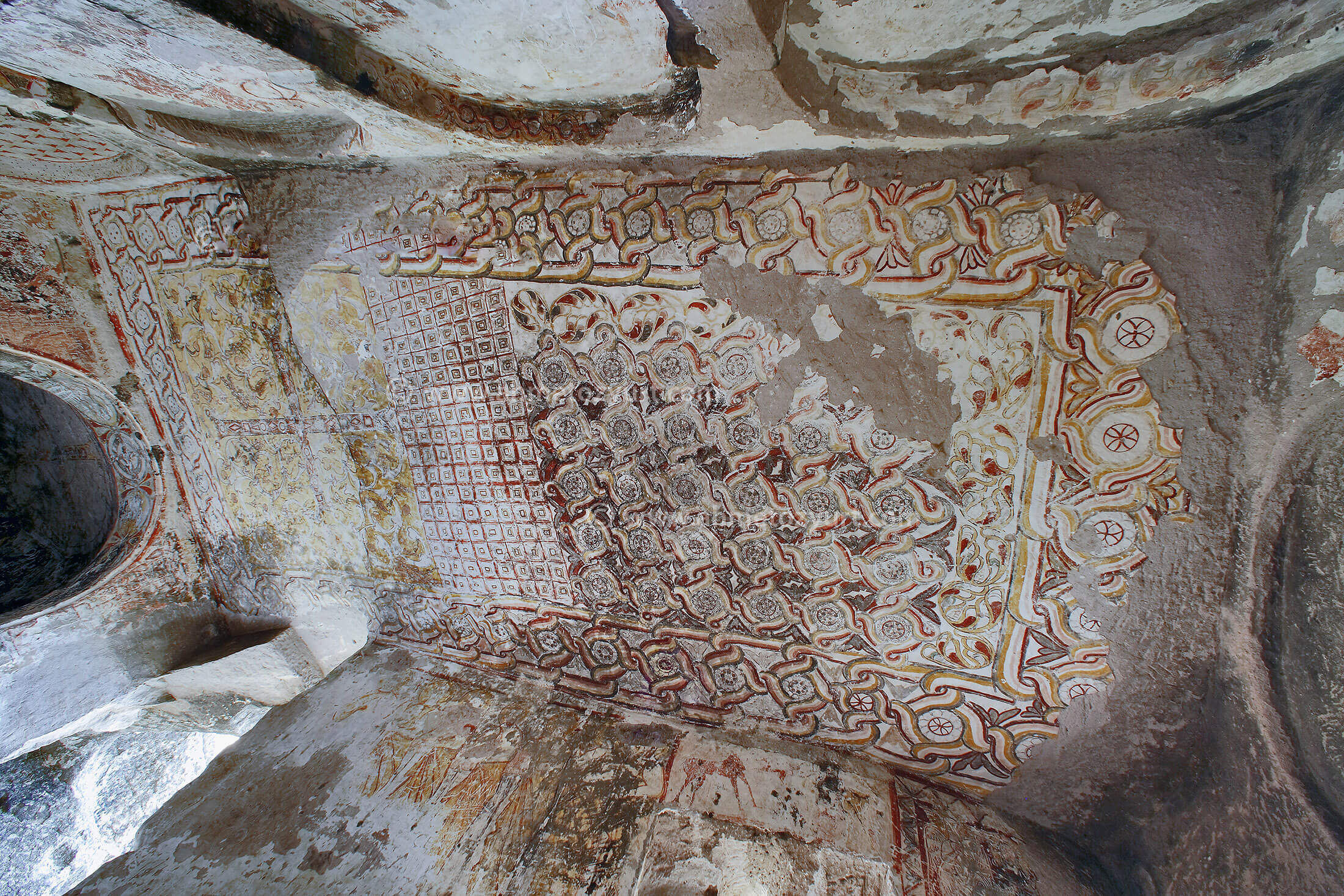 What Is In Keslik Monastry?
Let's talk about two different churches within the monastery.
The most remarkable church in the monastery is known as the Church of Arkhangelos. Religiously important scenes were exhibited in this church. The majority of these scenes have survived to the present day in a way that can still be examined. Although there are some damages at the entrance of the church, the lower part is quite strong. There is also a cafeteria inside the church. It is possible to examine the reliefs which have a very aesthetic appearance around the cafeteria and at different points of the church.
Another church that attracts the most attention is known as Stefanos Church. This church is built with a flat ceiling. Many churches in Cappadocia have different ceiling structures due to the difficulty of stone carving. Therefore, this church is separated from the others. There is a cross on the church. Therefore, this church is also called Crusader Church.