After the famous cock in Denizli, it comes to the mind 'Pamukkale Travertines'. Pamukkale is the city's most colorful and historical ancient city. Visitors from all over the world are attracted by local and foreign tourists. It has a temperate climate. Pamukkale, one of the tourism paradises of the Aegean region, embodied like a fairy tale.
You will discover different beauties in Pamukkale as you explore. Flooded waterfalls, antique cities that remains for the centuries, travertine will bring you a colorful and fun journey. Pamukkale is located 19 kilometers away from Denizli. It is inscribed as the UNESCO World Heritage List. Of course, the thing that draws your greatest attention is snow-white, cotton-like travertines that look like clouds. You will not give up to see the wonder of nature created by the care and to take photographs.
Places to Visit in Pamukkale
There are so many amazing places to see in Pamukkale. But, I made a list of the most important places in Pamukkale.
Pamukkale Travertines
If you are here, you have already come to see Pamukkale Travertines. I mean, no one says that they should have come here to go to a few waterfalls or ancient cities. The travertines in the Menderes River are a field crystallized by the flow of carbon dioxide in the water resources and the precipitation of chalk in the water. The travertines, which have been registered for their beauty, glamor, and grandeur, are located at the UNESCO World Heritage List. Be sure to carry your camera at your side during the trip.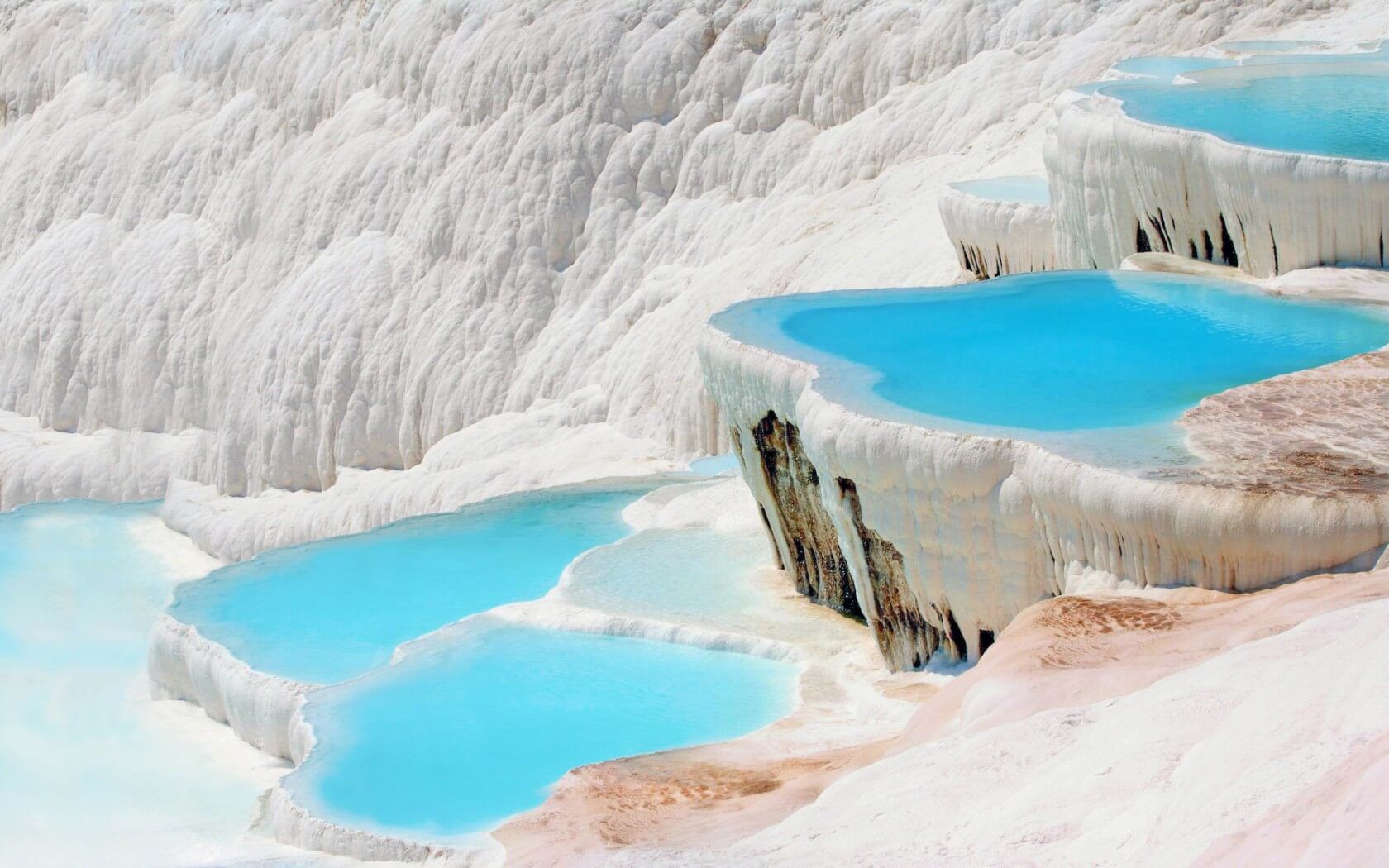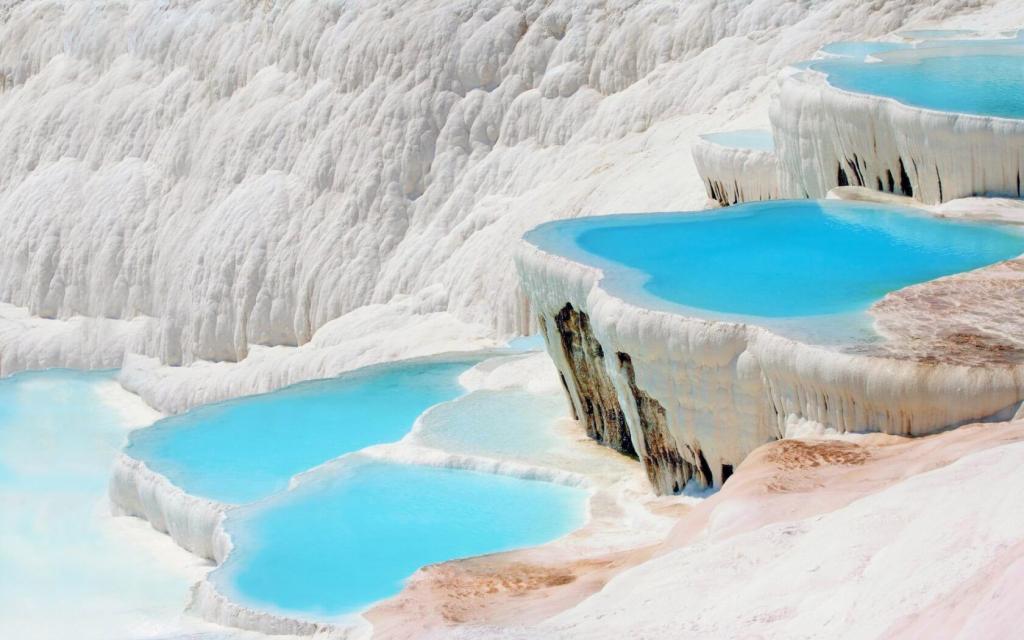 Yeşildere Waterfall
It is one of the breathing areas of the region. It has a magnificent appearance. The waterfall is 55 meters high. It is a fascinating image when the waterfalls fall from above. Coming up here; do not return without eating trout at facilities near the waterfall.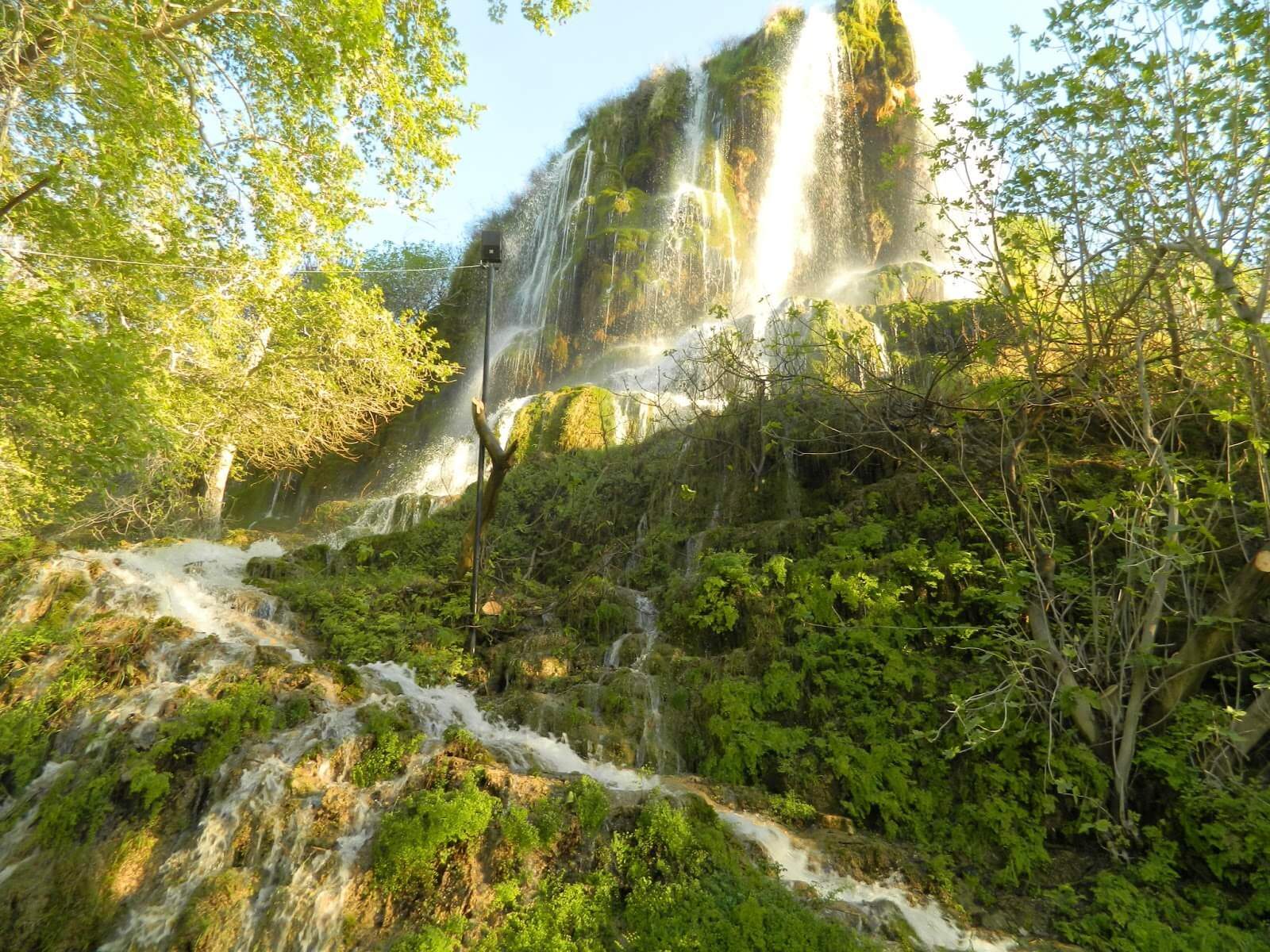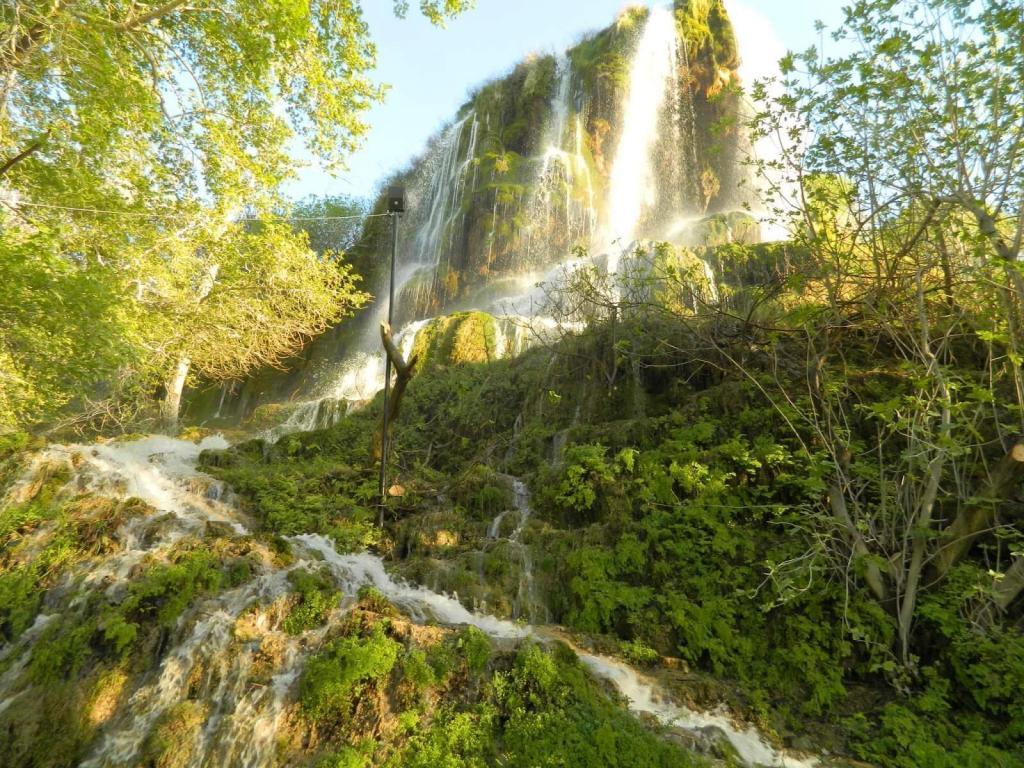 St. Philippe Martyrion Church
One of the most important and oldest structures in the region. It is challenging centuries Philippe Martyrion Church. 'St. Philippe ' is the name of one of Jesus' 12 apostles. In the year 80, he came to the region to spread Christianity. Philippe was killed before he reached his goal. It is estimated that Martyrion was built to the memoir of Saint Philippe in the church which was visited by local and foreign tourists. One of the most remarkable structures of Hierapolis, The Philippe Martyrion Church will help you to open the dusty pages of history.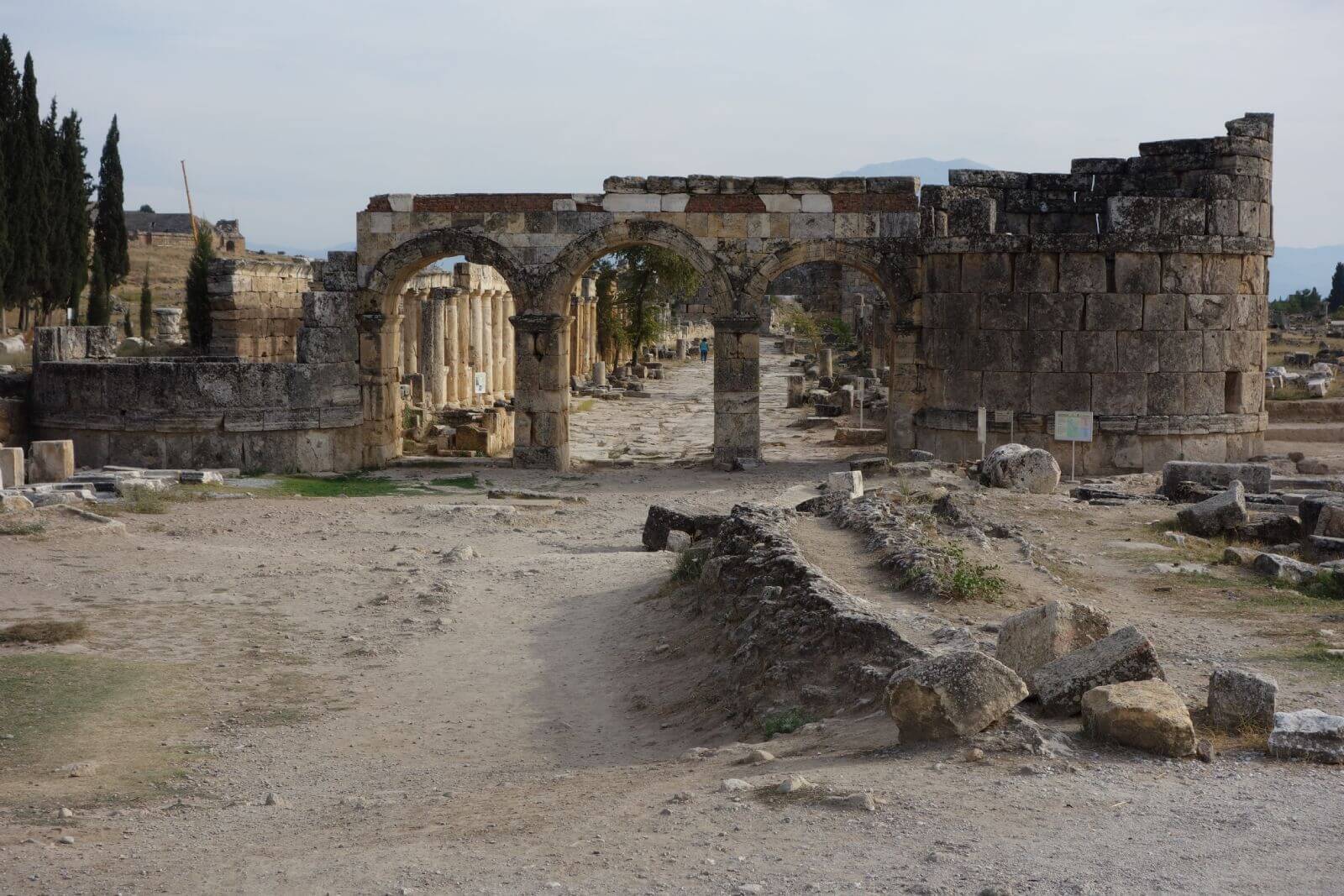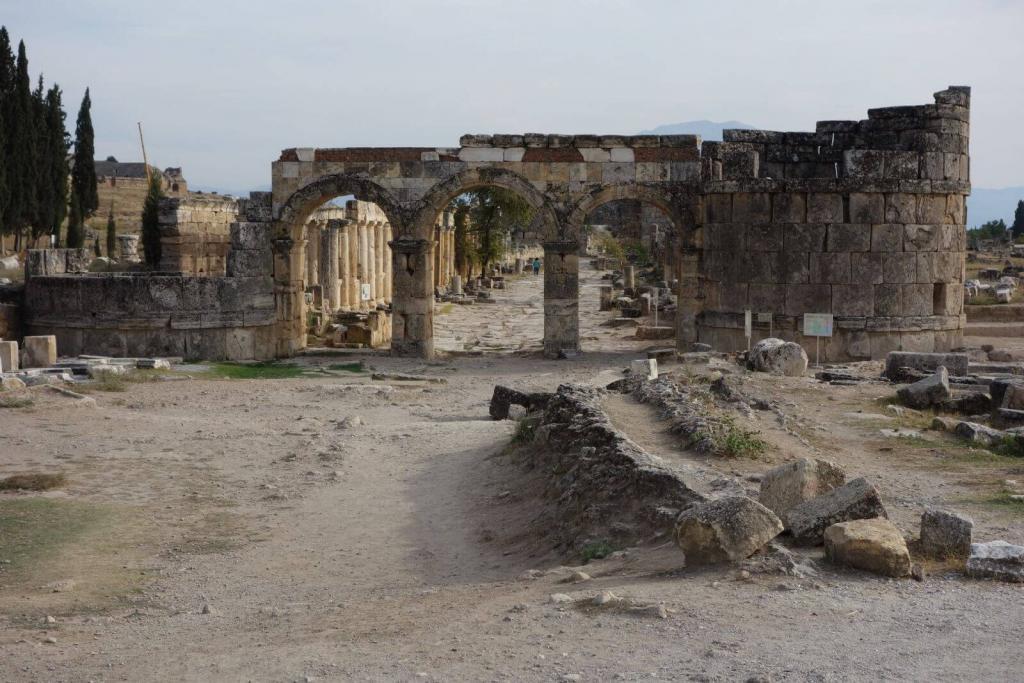 Hierapolis Ancient City
It was built by Eumenus II, King of Bergama. It is placed at the UNESCO World Heritage List. The ancient city of Hierapolis is one of the most frequent visitors to the area. This ancient city name comes from the Hiera, Queen of Amazons.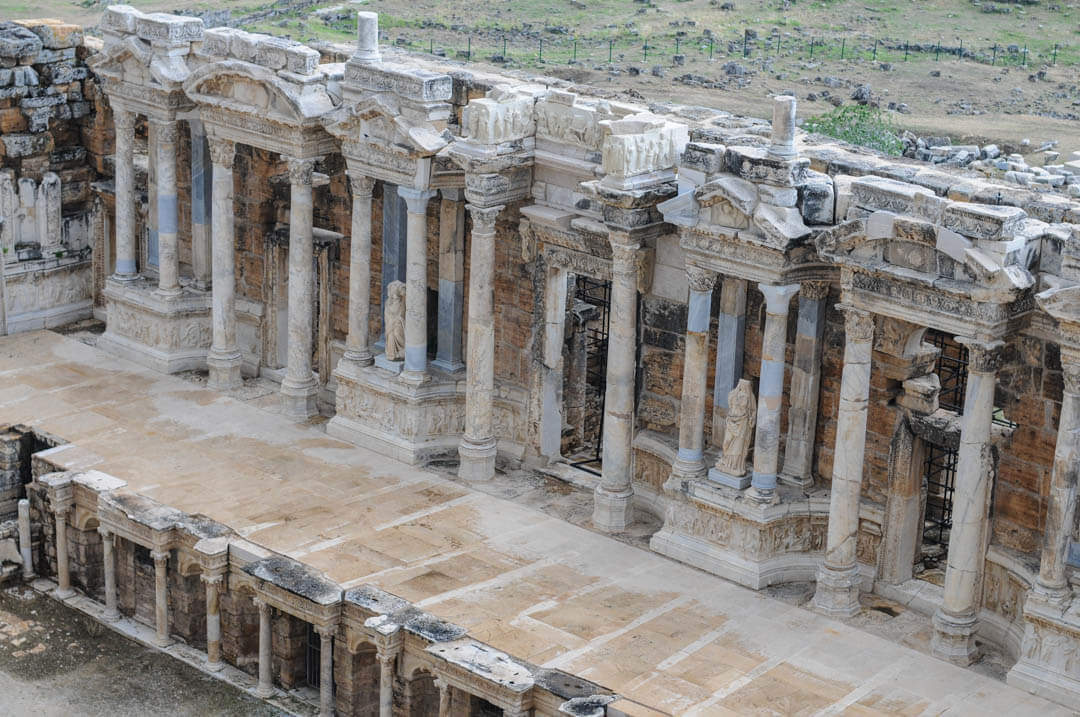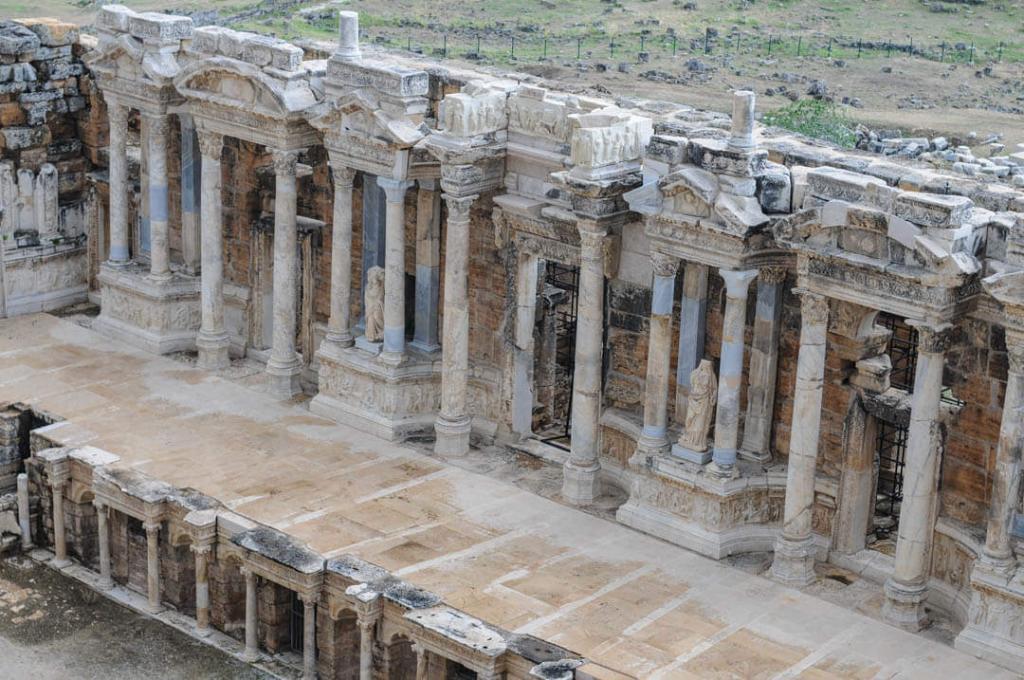 Laodikya Antique City
It is estimated that the ancient city of Laodicea was built 2300 years ago in Pamukkale. After the excavations, the ancient city; has become a financial and commercial center in the past. Also, Laodikya Antique City has achieved great success in the textile field.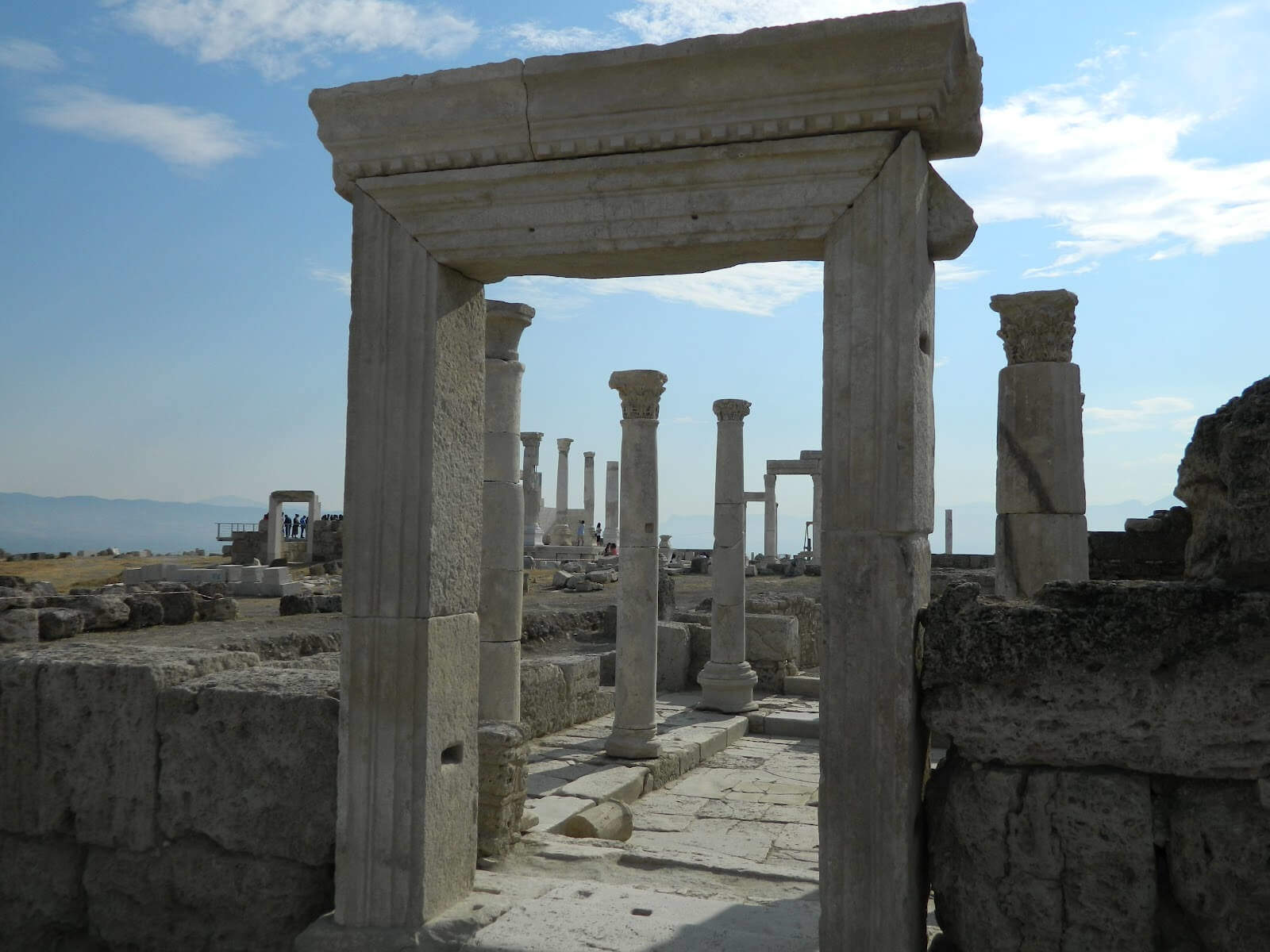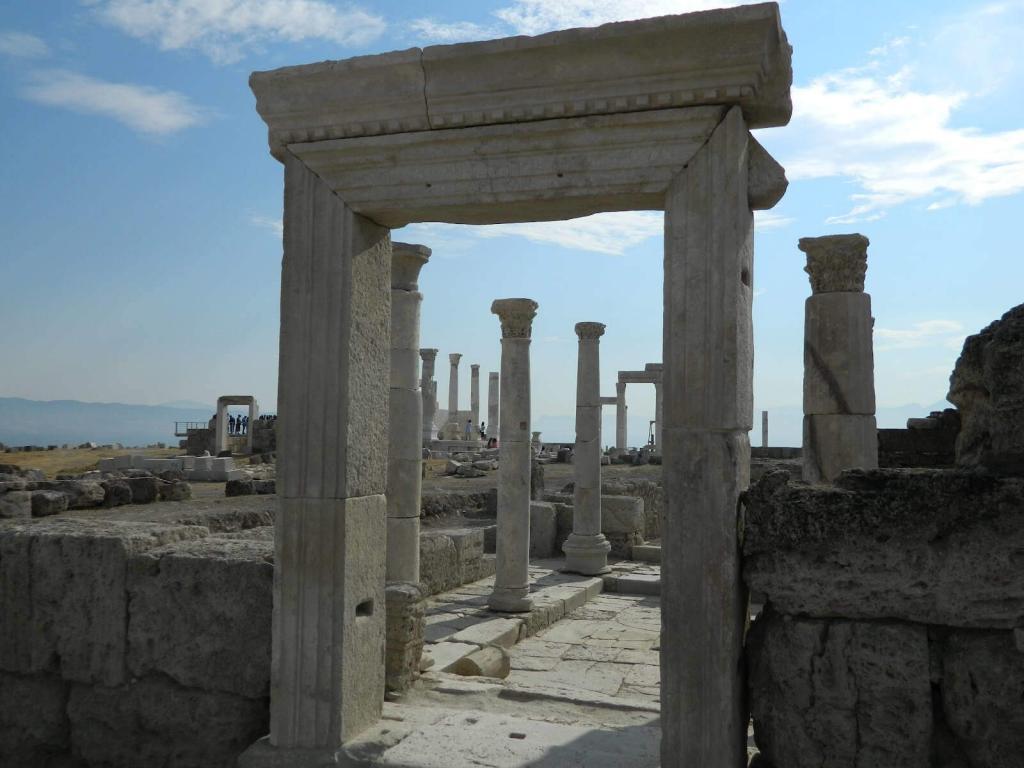 Caves and Lakes
Denizli is not only with historical values but also shines like a star with its natural beauty. Some of the places that we are most recommend to see in the region are; Acigol, Kartal Lake, Kaklik Cave and Keloğlan Cave.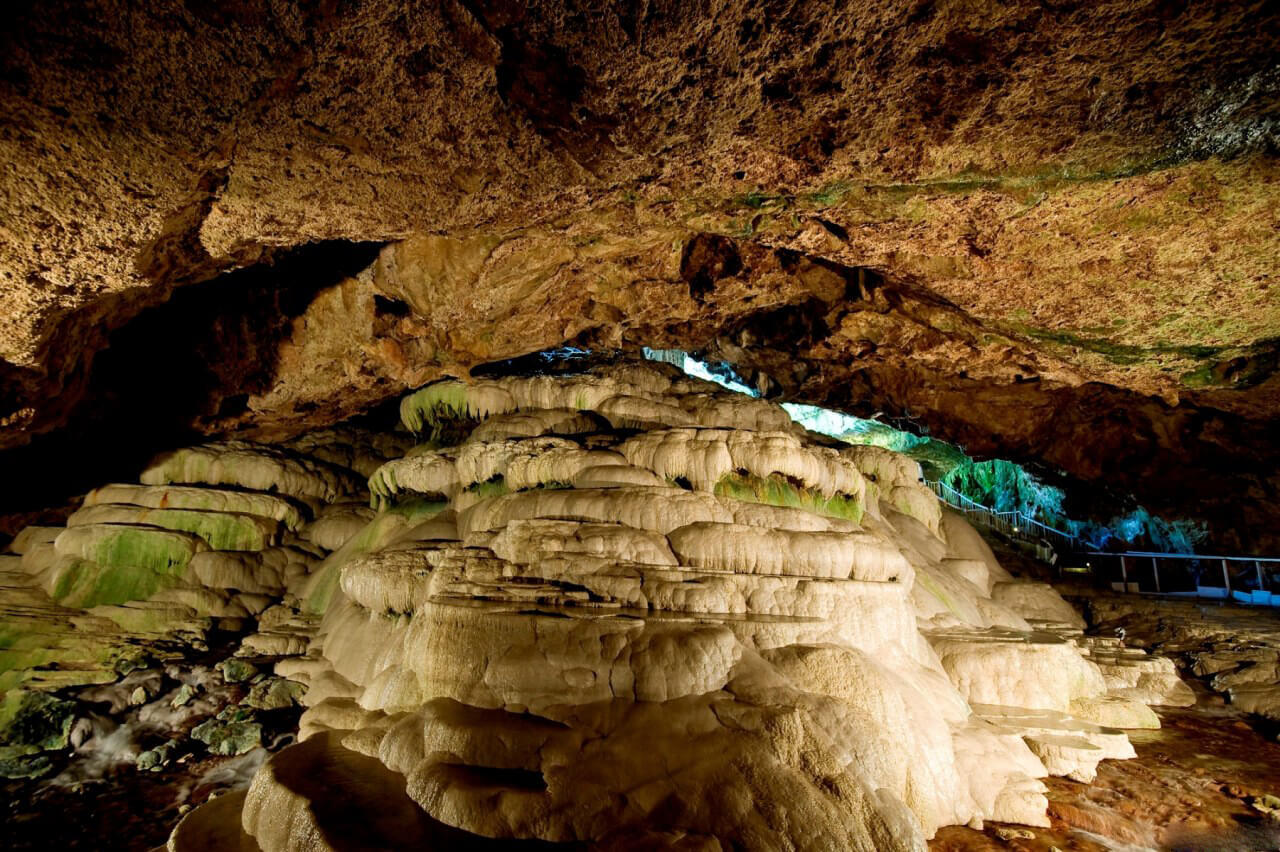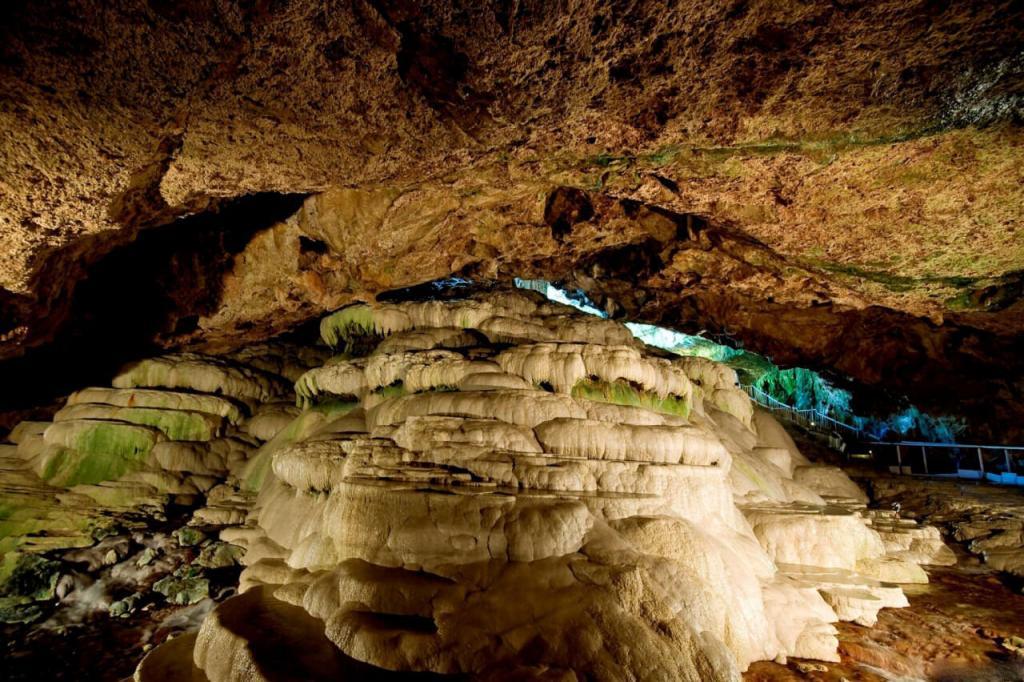 Things to do in Pamukkale
There are so many different things to do in Pamukkale region. We listed the most famous activities for you.
Paragliding
Pamukkale and its surroundings are frequently mentioned in the name of paragliding in recent years. If you want to see the beauties of this breathtaking geography, you should definitely do paragliding. Çökelez Mountain – Honoz Mountain and the Serinhisar Lakes are host to this colorful sports activity.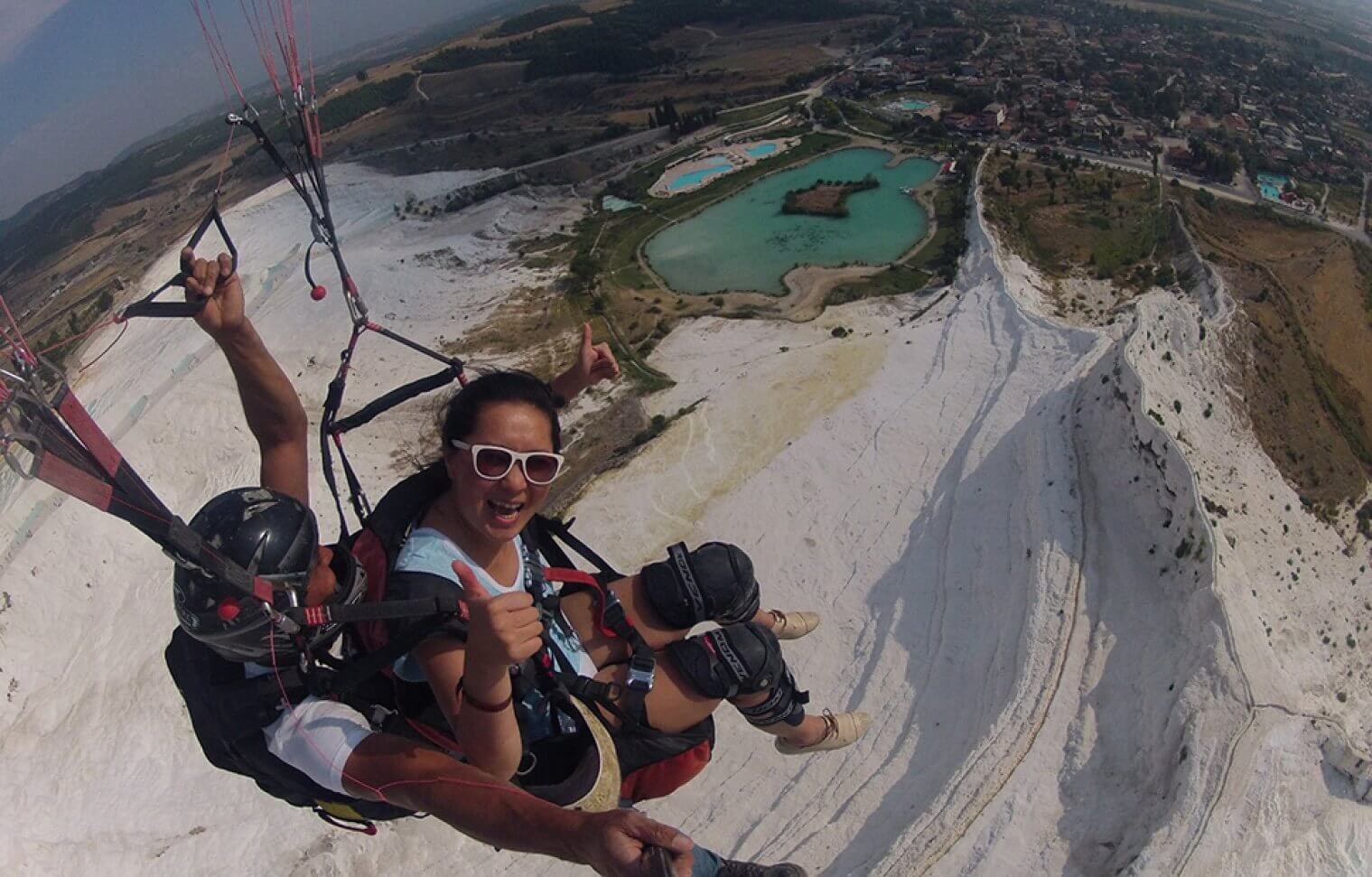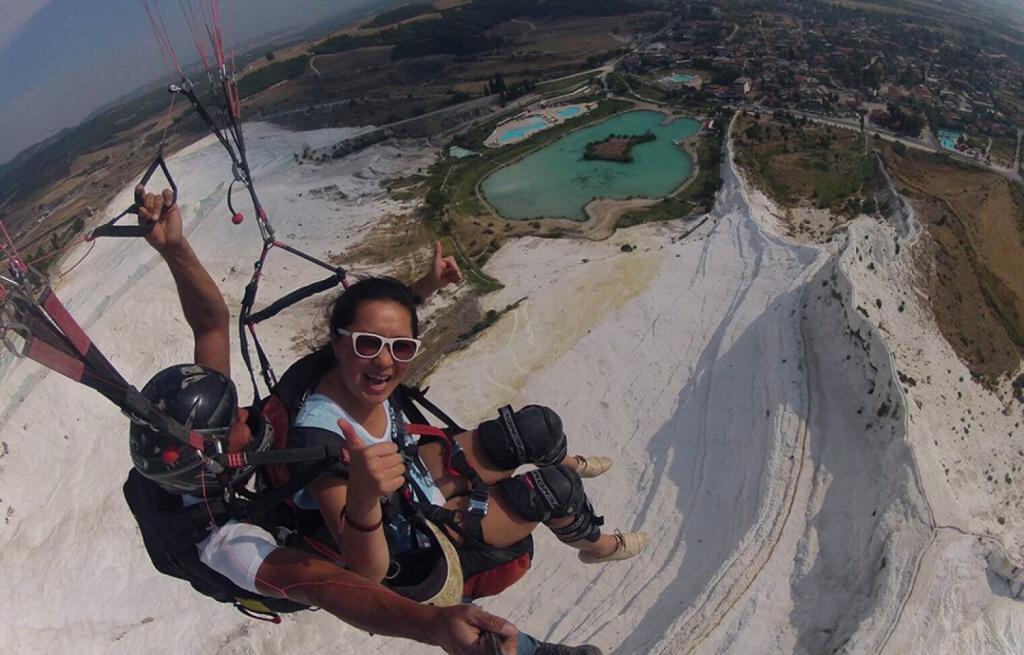 Jeep Safari
If you want to add color, fun, and adrenaline to your holiday, jeep safari tours might be a good option. In Denizli, Pamukkale and around, there are much parkours. With this tour, you can explore the beautiful places such as; South Waterfall, Kartal Lake and Çamlık – Afrodisias.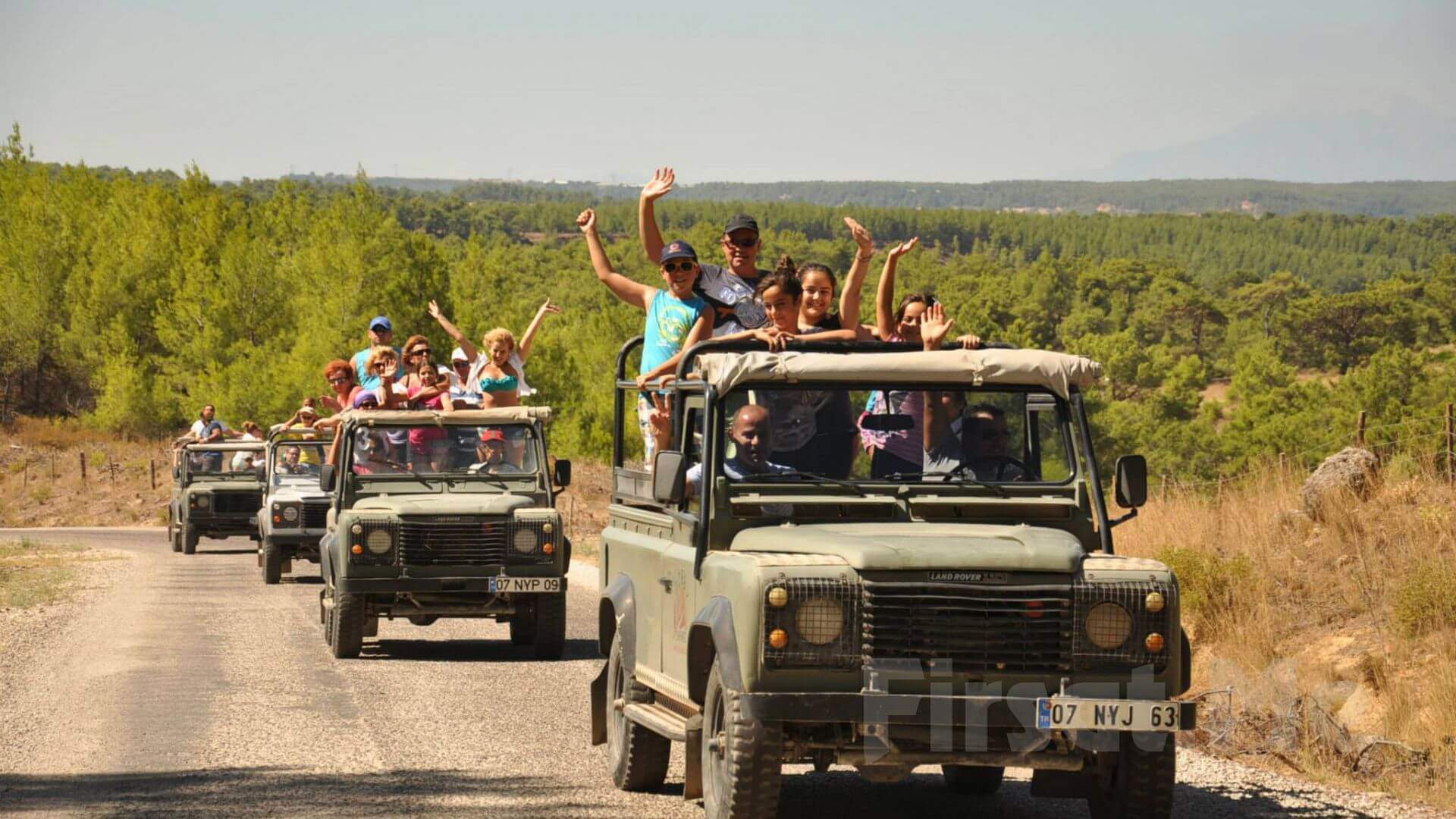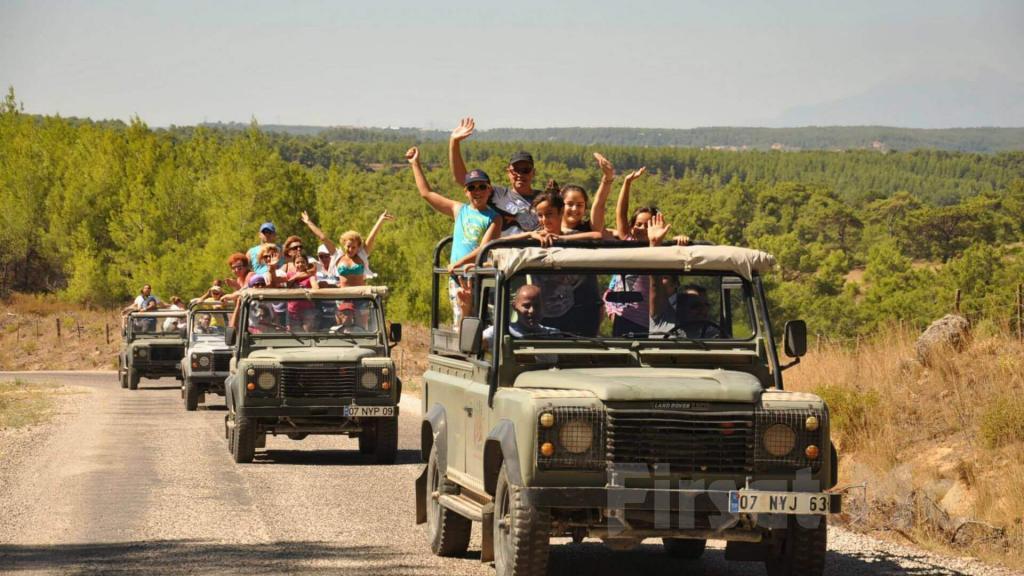 Water Surfing
It is a good option for those looking for alternative sports in the region. Kartal Lake, Adıgüzel Barrage and Isikli Lake are among the most convenient areas for 'water surfing'.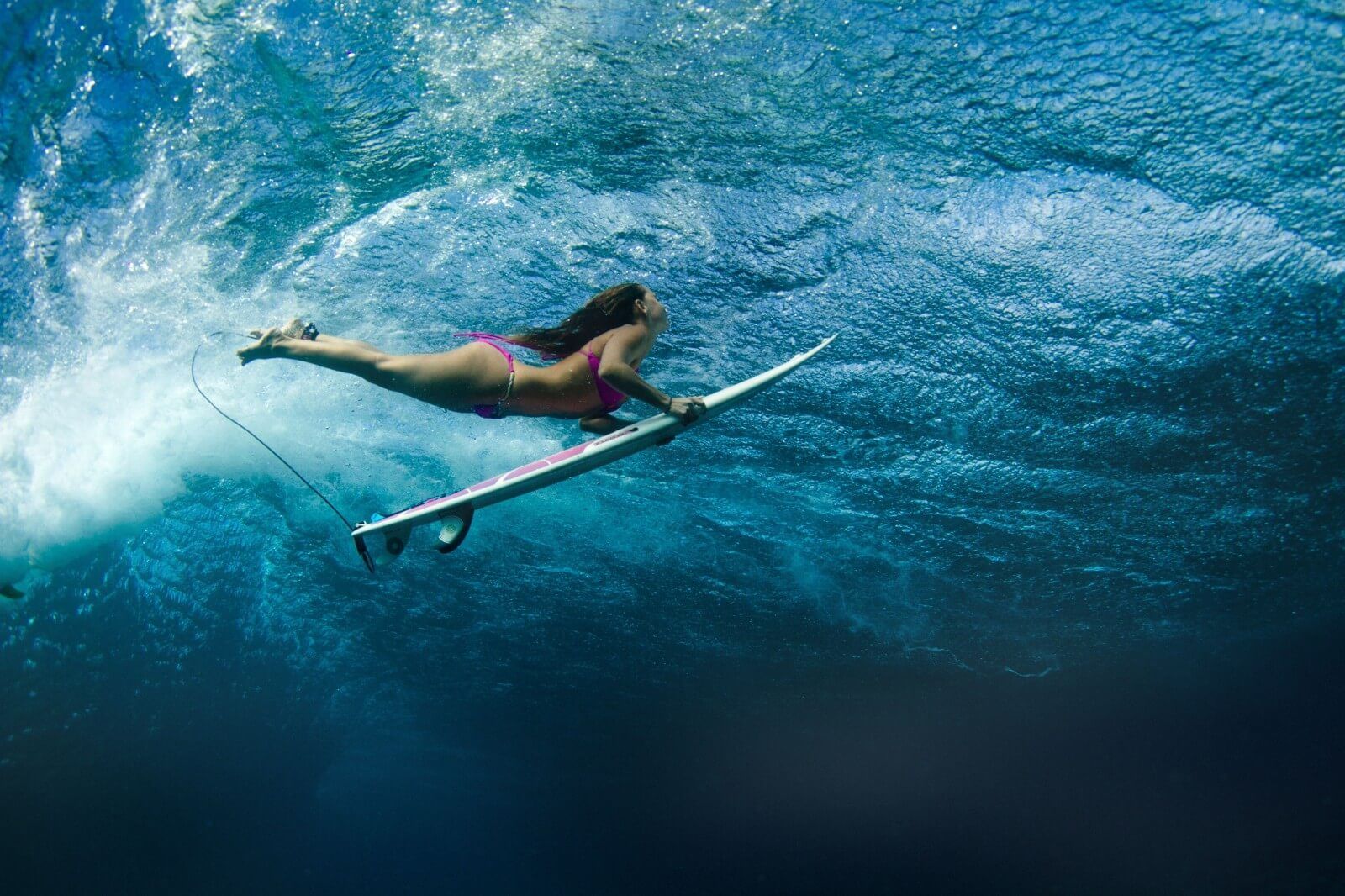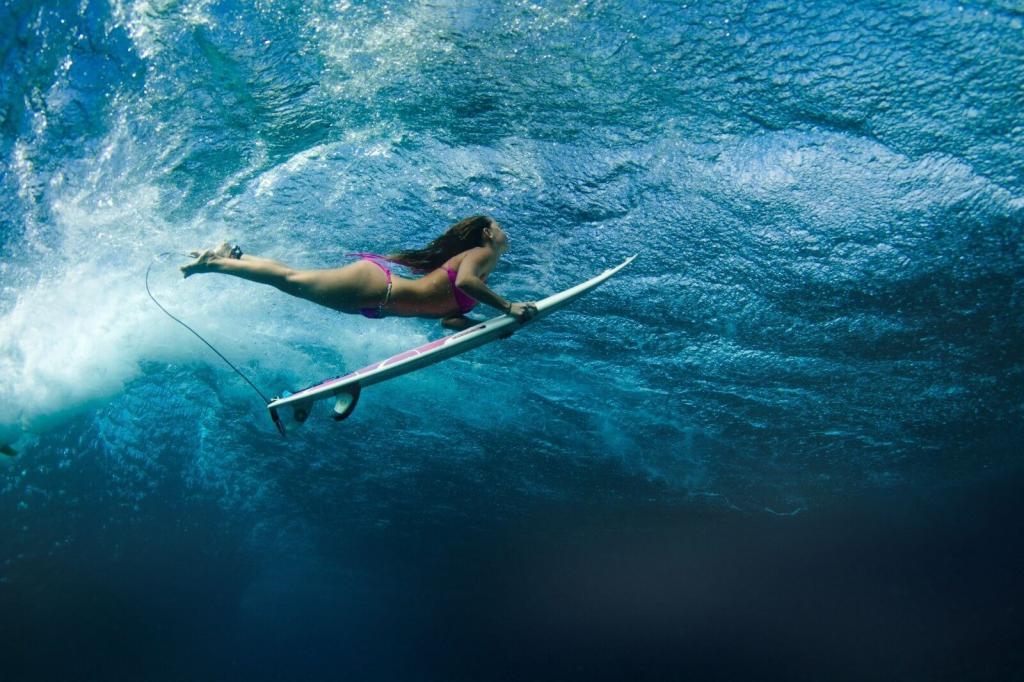 Mountain Hiking
One of the colorful activities that you can do in this region with its magnificent beauty is the mountain hiking. Beşparmak Mountain, Honaz Mountain, and Babadağ Mountain are the best places of the hiking.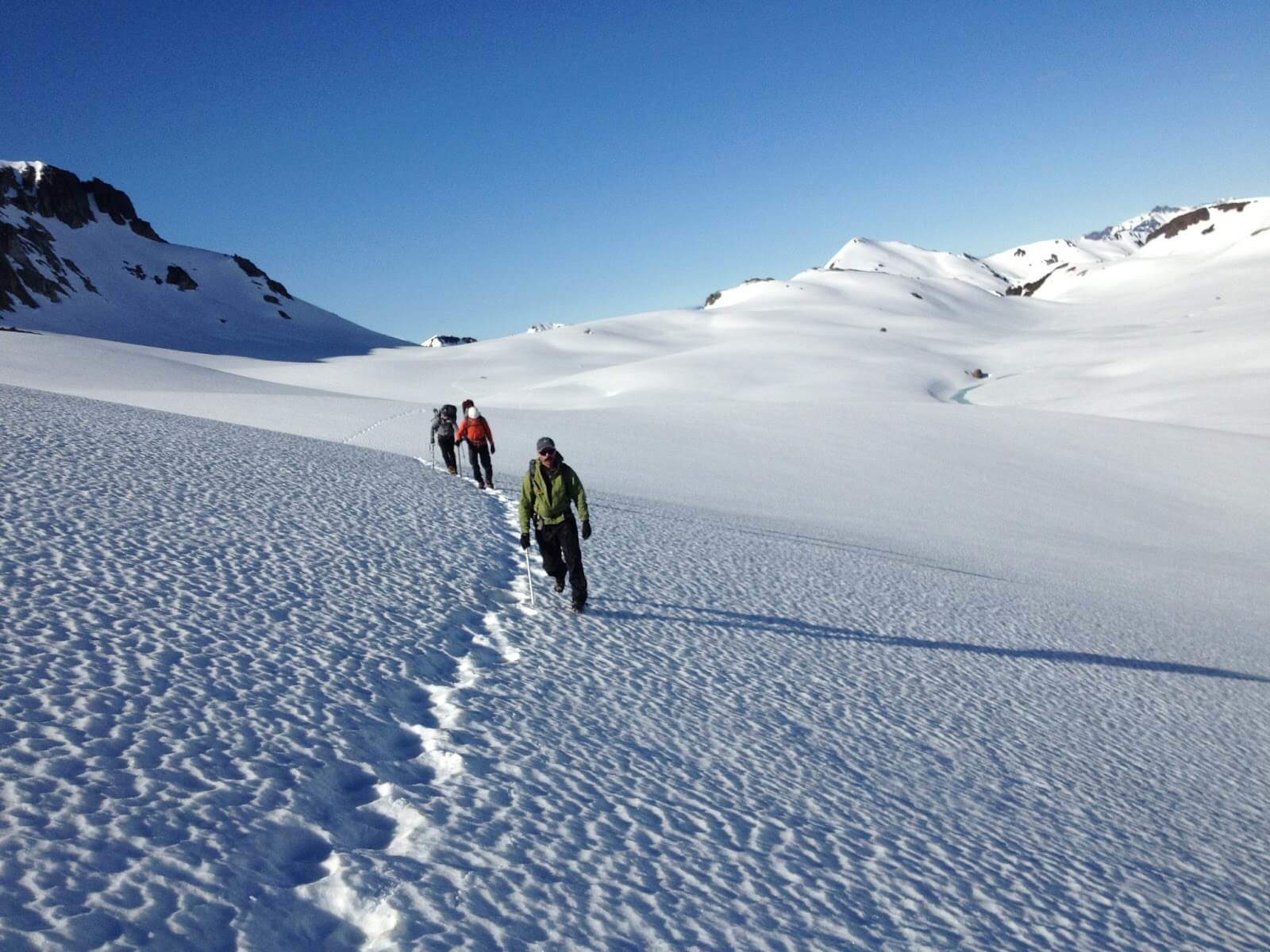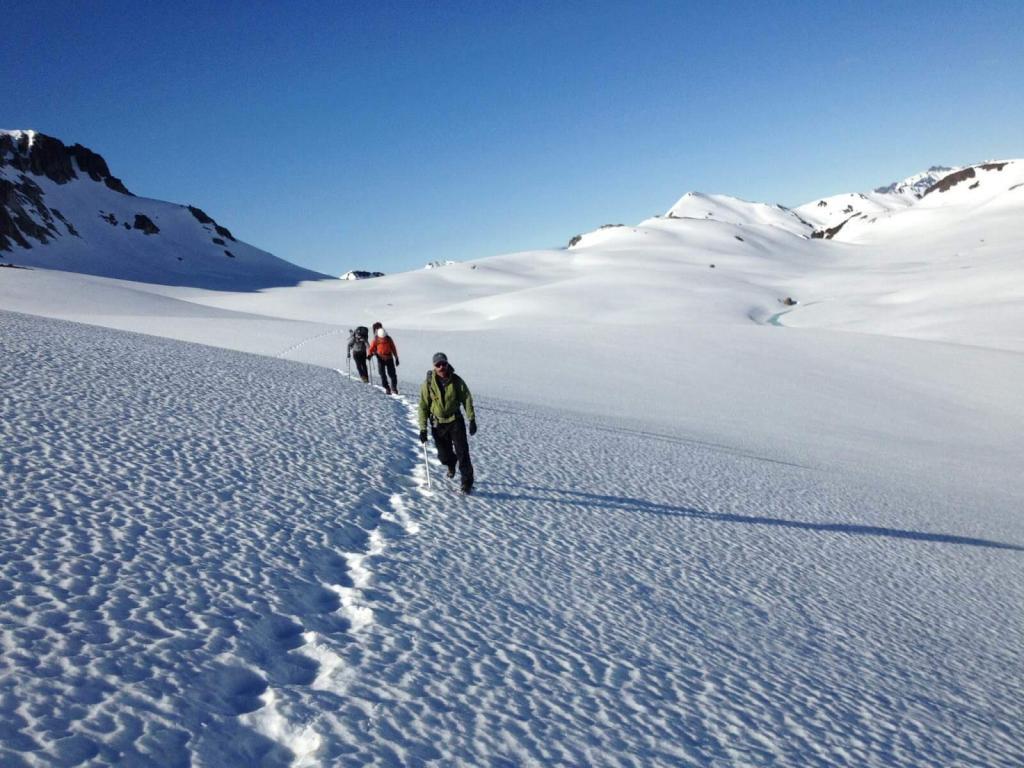 Bicycle Tour
Bicycle tour can be a good activity if you want to forget your sorrow, to be nested with nature, to feel the wind between your hairs and to find peace. Pamukkale Ruins, Sarayköy, Köprübaşı and Korucuk Crossway offer visitors convenient areas for cycling tours.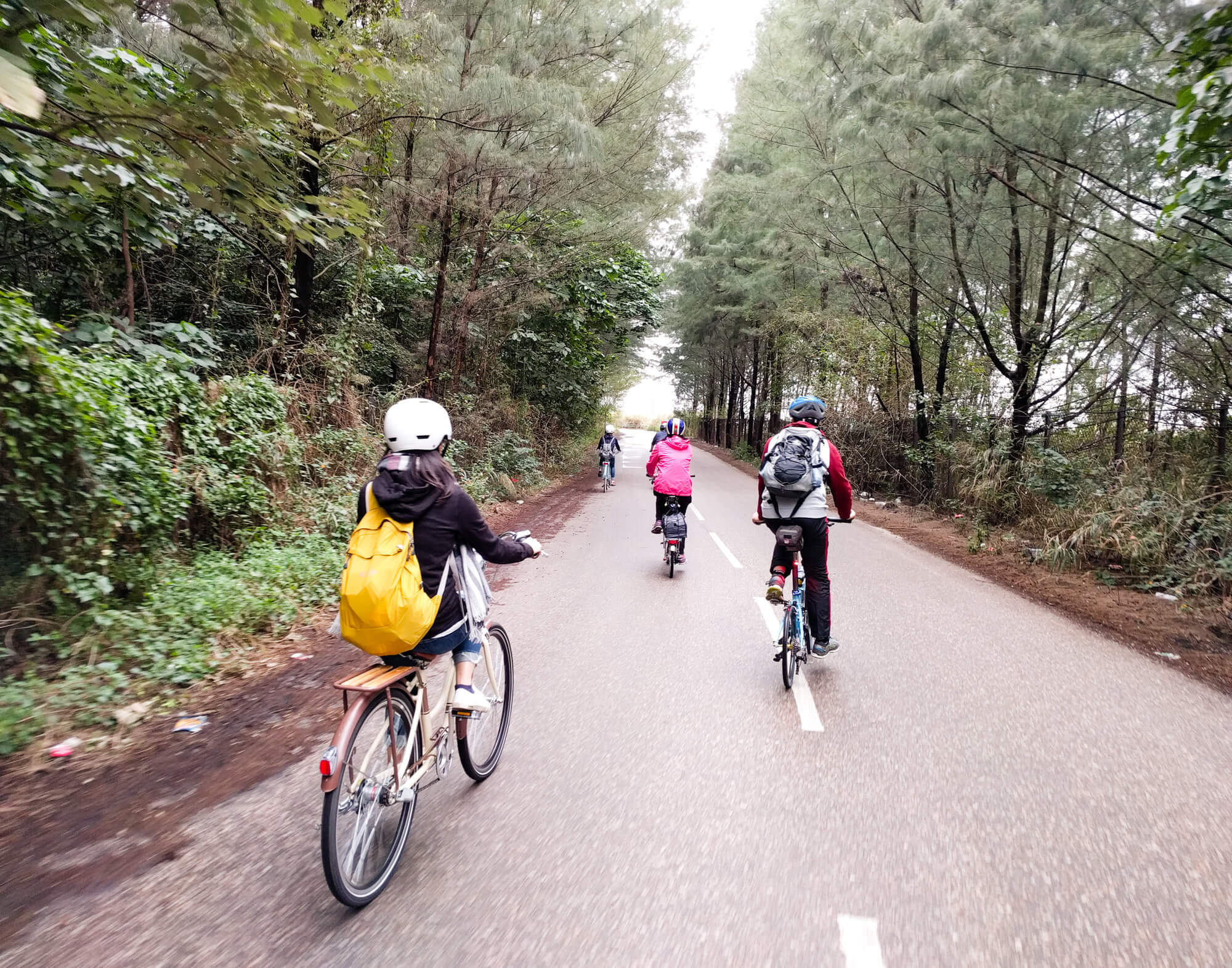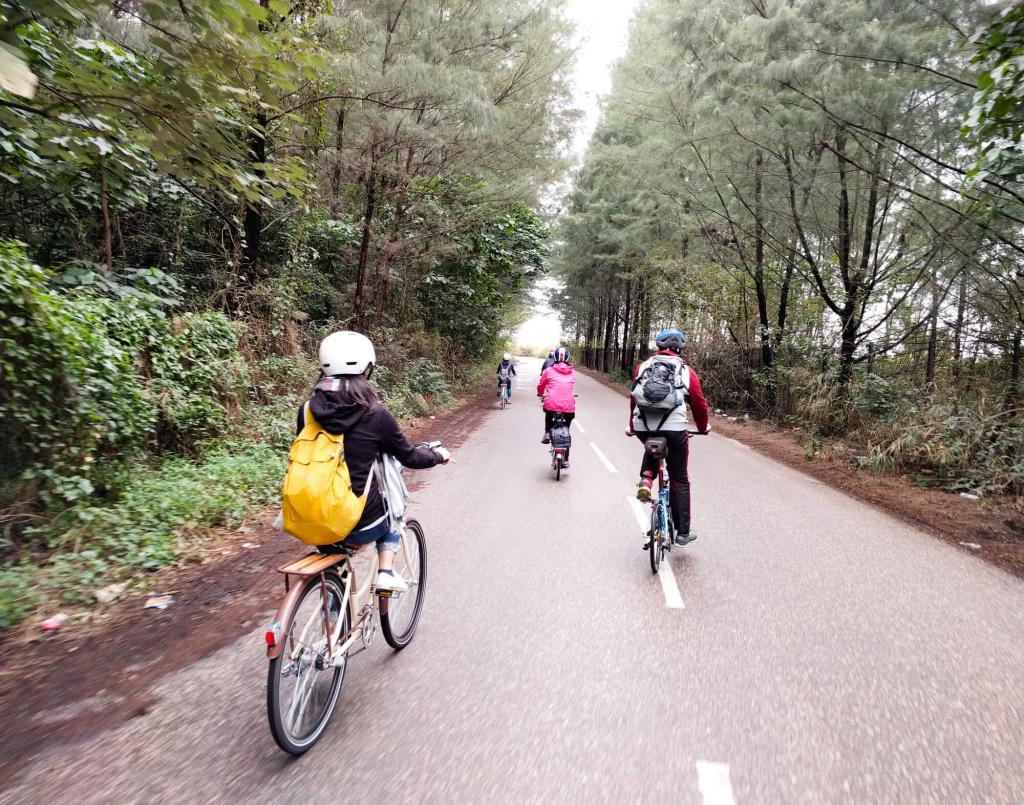 Shopping in Pamukkale
You can buy souvenirs and local handmade products from Denizli and Pamukkale's bazaar. If you want to remember the most beautiful moments of your holiday when you return home; You can buy cock-sculptures, magnets, hand weavings, hand-made carpets, postcards and hand-crafted glass products. Buldan's colorful clothes are also very popular.
What should you eat and drink in Pamukkale?
In Pamukkale, there are nice restaurants, cafes and fruit shops where you can taste the finest examples of the Aegean cuisine. In the region, especially the food made from mushrooms, delicious dishes attract attention. Diced mushroom fried on an iron plate and mushroom soup is among the most preferred varieties.
Some of the local and most popular tastes of Pamukkale; mushrooms in the stew, lamb stew with new onions, Buldan stew with onion, tarhana soup, keşkek, ayran ufaklama, flour soup, the patty of Denizli and eggplants with yogurt.