If you walk on the Curetes Street in Ephesus Ancient City, you will face the State Agora, located in the west side of the city, after the Slope Houses, opposite Odeon. It was built by the state for being the import and export center. In other words, it is the stock market of the period. This square, believed to have been built in the first century before Jesus, had a complex of three sides surrounded by columned galleries. The State Agora is a structure built by Emperor Agustus and hosted at official meetings and stock exchange transactions. The State Agora, along with other structures around it, eventually became the political center of the city.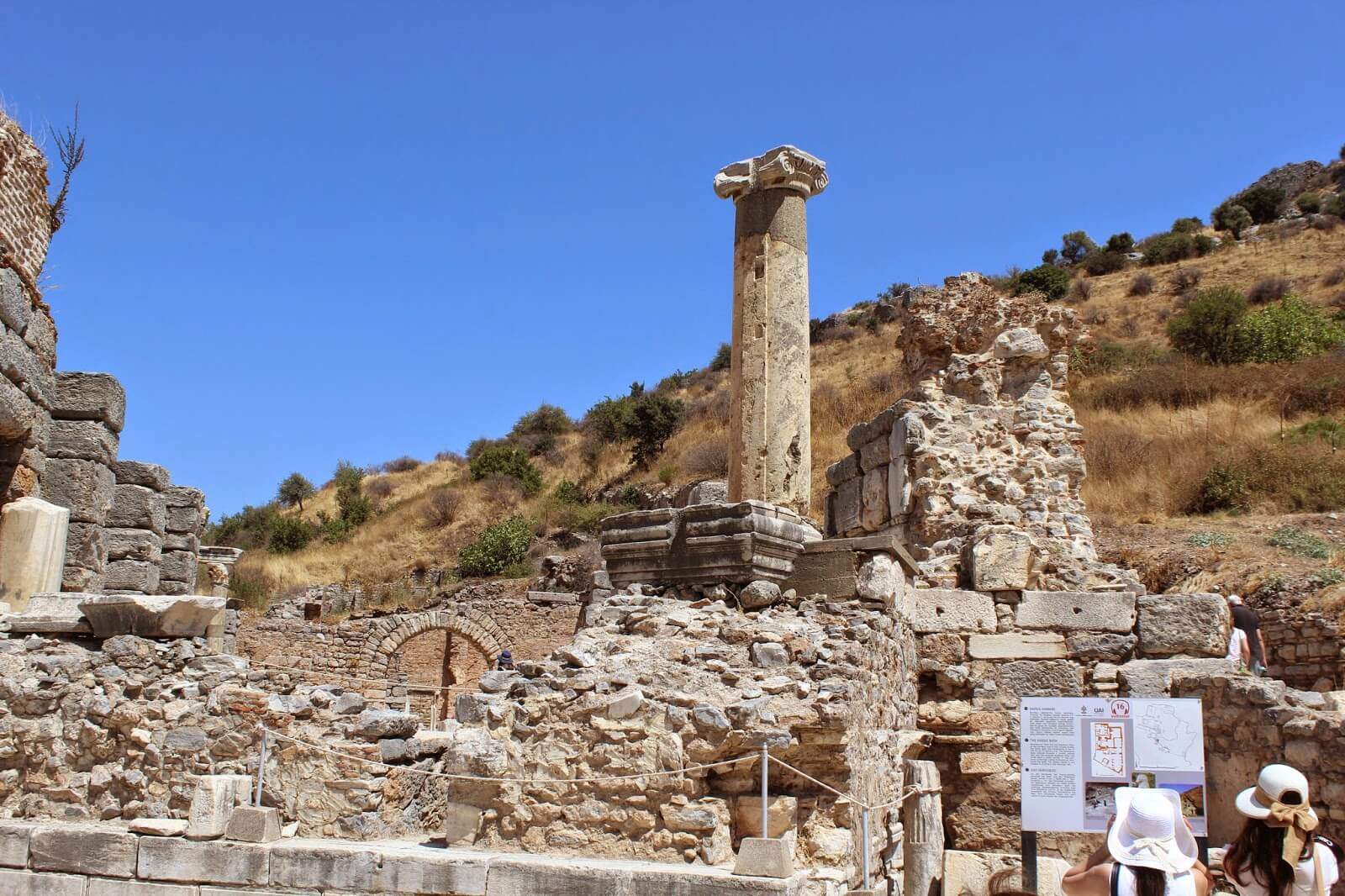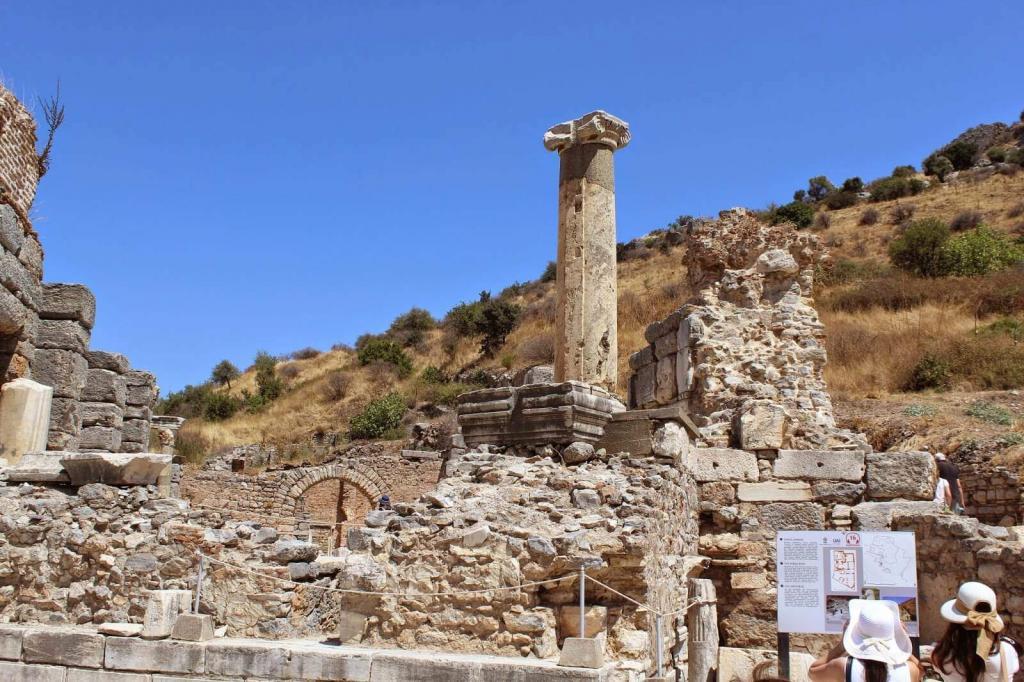 The State Agora baths were built on a Hellenistic gymnasium. The bath was built in the second half of the 2nd century AD. The four bathrooms on the north side were carved from the rocks. It is estimated that the bath has seven niches equipped with pools, lounges with mosaic floors, resting halls, sightseeing places, and an open-air area serving for physical education and mental healing.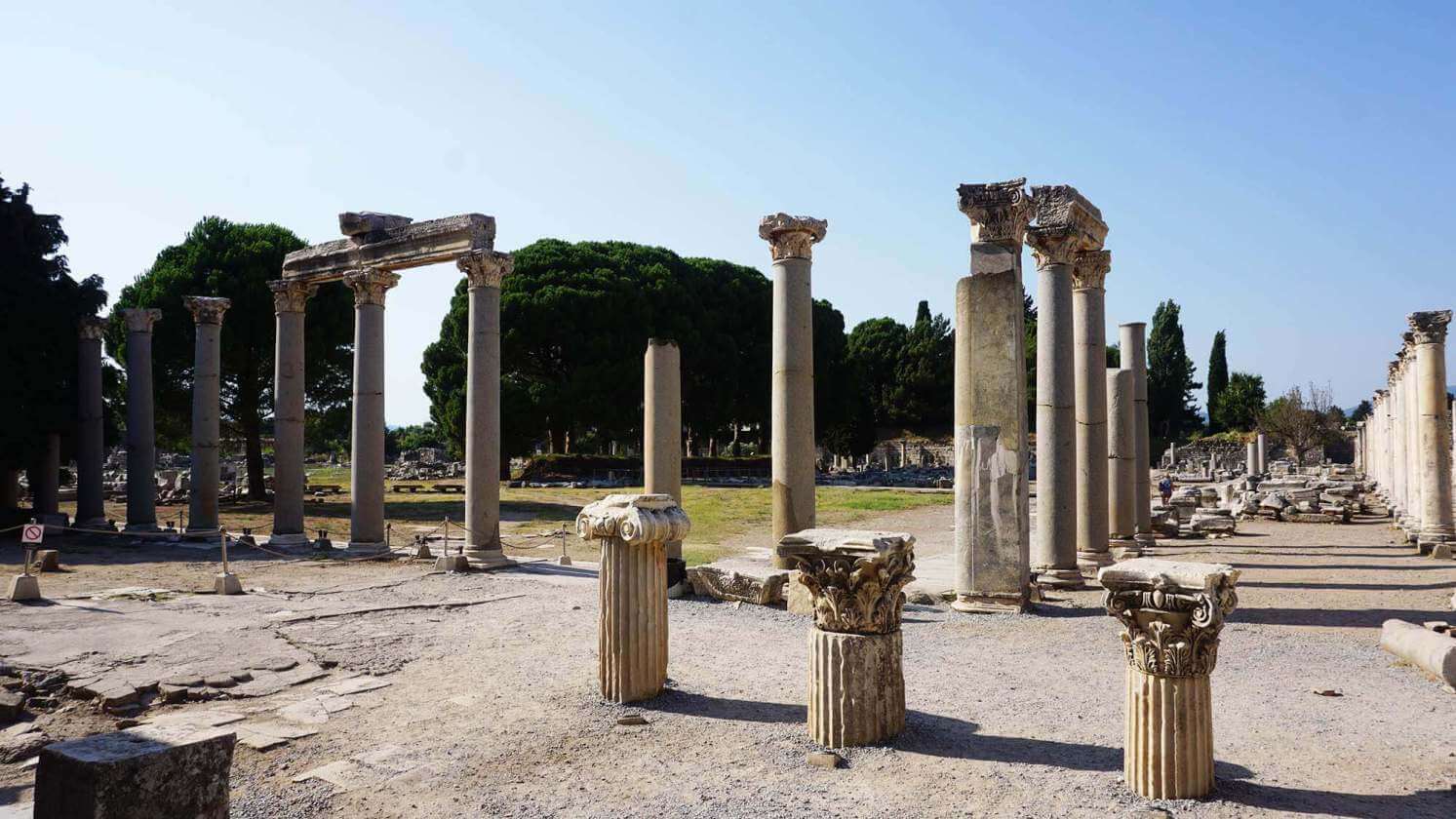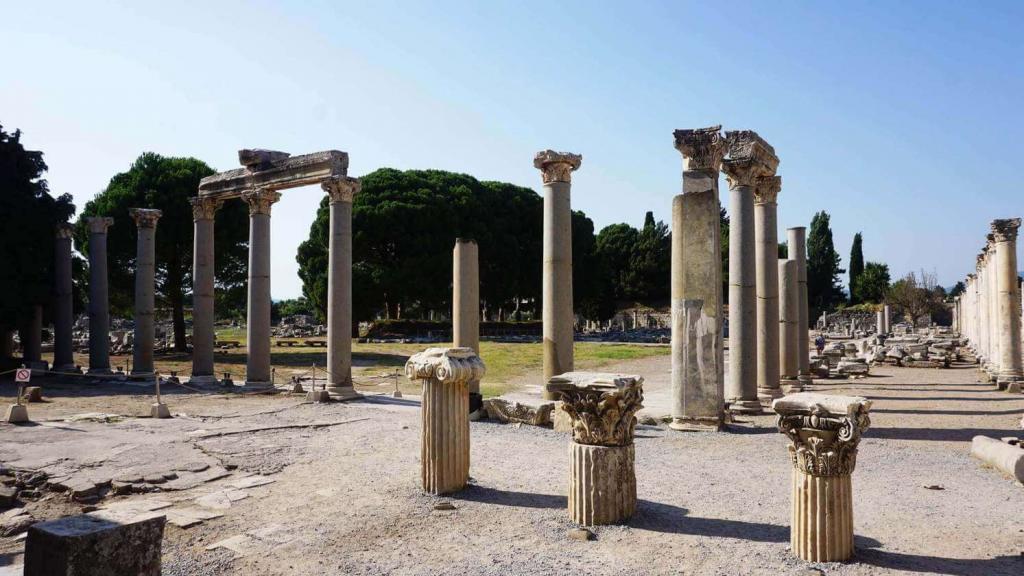 The building, which is also known as the king's stoa, was reached with elevated columns and was built in 11 years after Jesus. It has two floors and three galleries. Built-in Ionian style, the stoa was one of the most magnificent buildings in the city with 67 columns surrounding the front ceiling.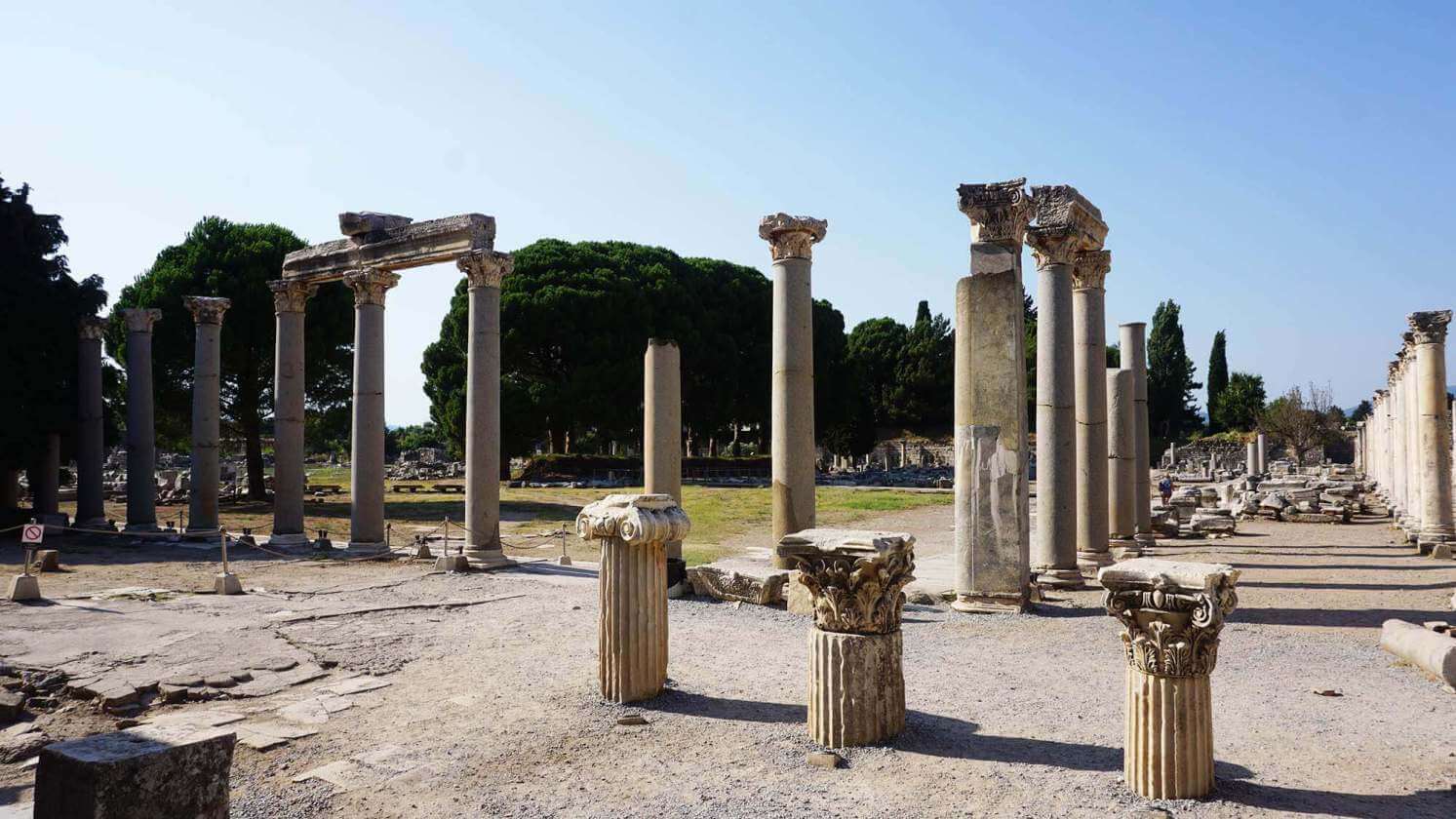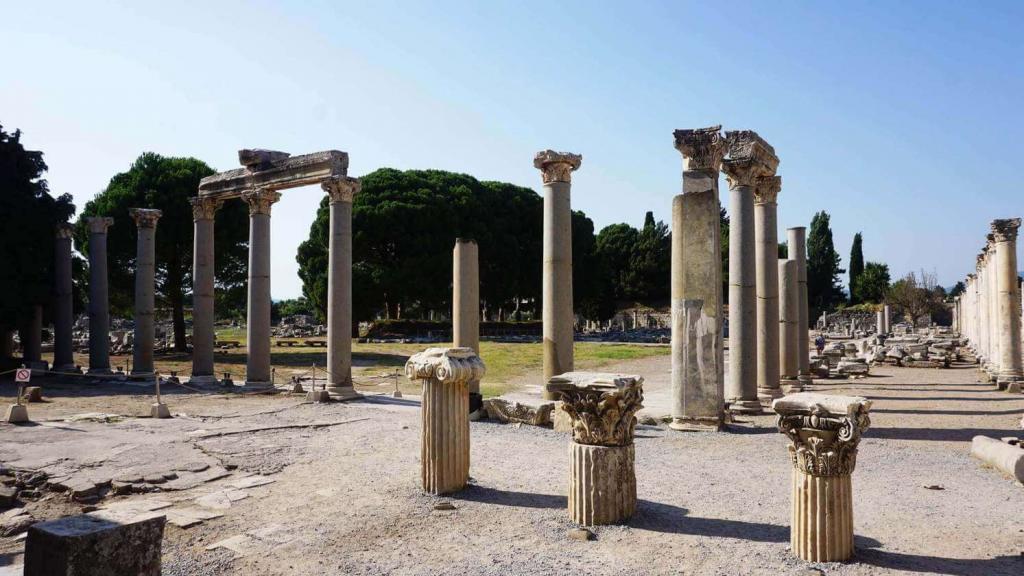 If we continue with our Ephesus Ancient City tour, we see the temples of Rome and Caesar Agustus in the corner. The Christians come every year and present the sacrifice to the gods here according to their own budget, and should say "Caesar is my god". If they did not, they would be understood and punished for belonging to the forbidden Christian religion. A little further, we can see the municipal building on the right and the place where the burning sacred fire is located.