The marketplaces in Priene Ancient City were open areas where is the area of people's gathering and people traditionally celebrate special occasions and festivals at the same time plying trade just like the other Hellenic cities. Therefore, the Agora was an important place for everyday life in ancient times.
The famous traveler Pausanias defines the Priene's Agoras as one of the best examples to the Ionian Agoras. The Agora in Priene Ancient City was built in a horseshoe-like in the 3rd century BC. The other three sides of the marketplace, which is only one side open, is the cloister. There are 18 columns on the east side and the west side and 30 dorm-style columns on the south side. There were rows of shops on the back of the cloister. The shops behind the eastern cloister are within the sanctuary of the Temple of Zeus. In the middle of the south side, some shops were removed and this area was turned a sweep.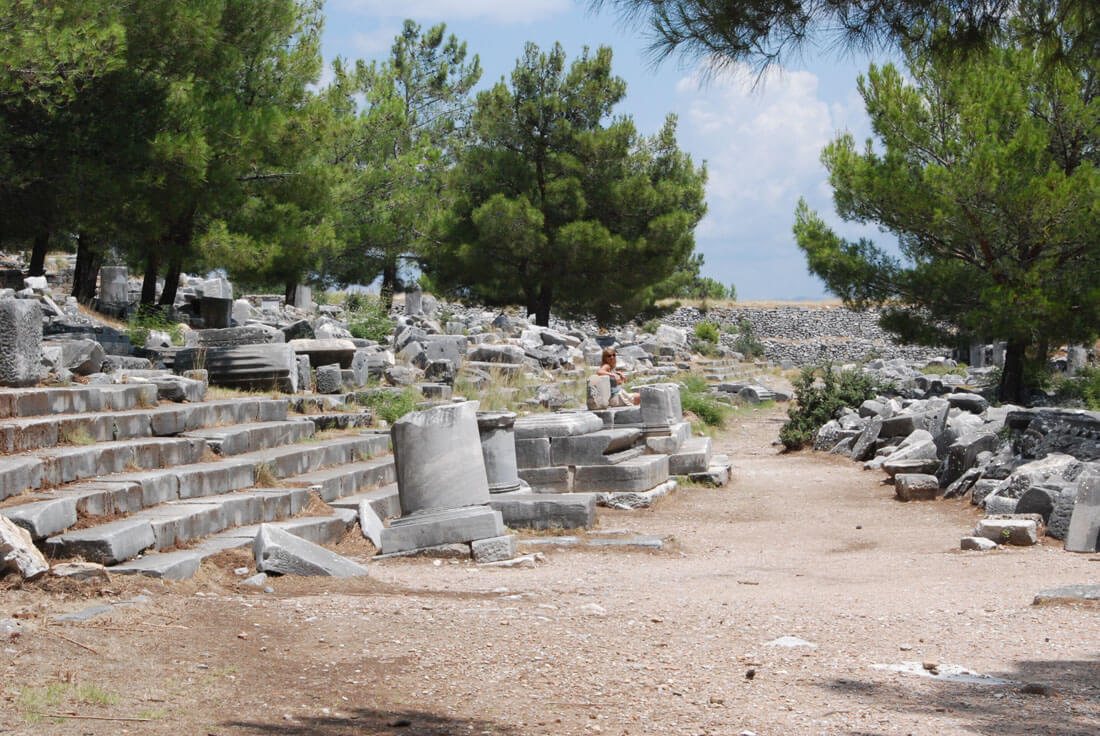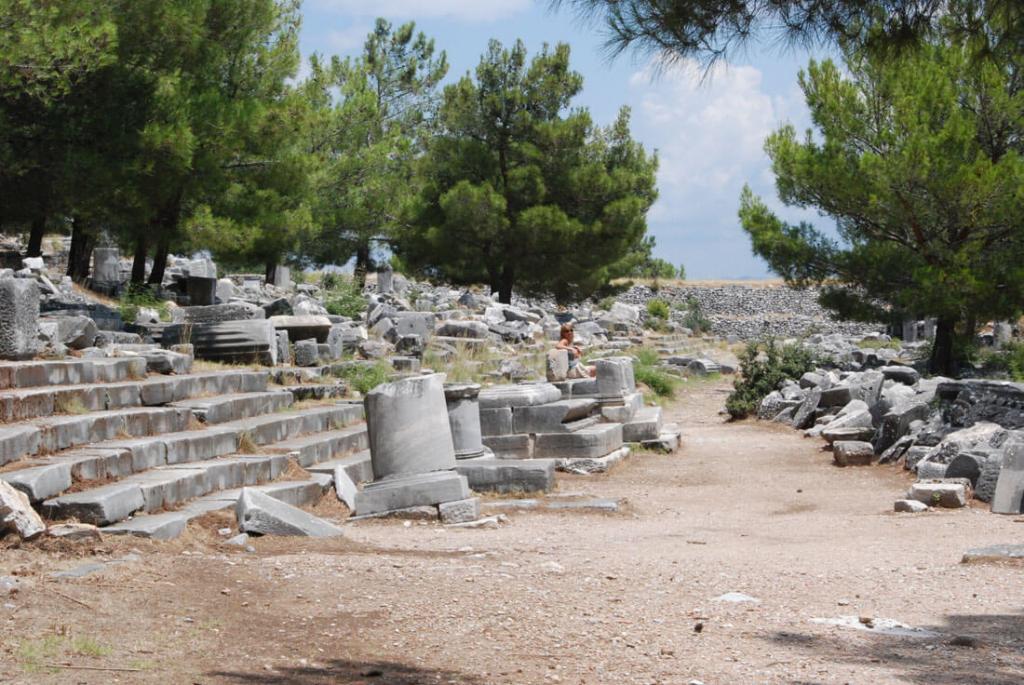 The sculpture, made from marble and bronze at the Agora created a magnificent atmosphere that represented without collapsing prestige of the city. It is known that there was an ancient art gallery there in ancient times, but today only there are the remains of the sculptures that people use to sit.
The altar used as the sacrificial stone in the middle of the Agora was 6,20 m length and 5,15 m width and dedicated to God Hermes.
The Small Agora next to the Main Agora was a shop. A variety of food, clothes, and objects were sold there. During the excavations, stalls, where the items sold and were exhibited were found.