There are two important fountains in Ephesus Ancient City. One of them is Traianus Fountain and the other one is Hydreion Fountain.
Traianus Fountain
The Traianus Fountain structure was built by Tiberius Claudius Aristion and his wife in honor of Ephesus Artemis and Emperor Traiani between AD 102 and 114. Today, there is an attempt to restore the structure; its original height is 9, 5 m. A two-storey facade spans three sides of the fountain, in the middle of where the water is leaked, in the middle, under the feet of the earth, the sculpture of the statue of Traianus.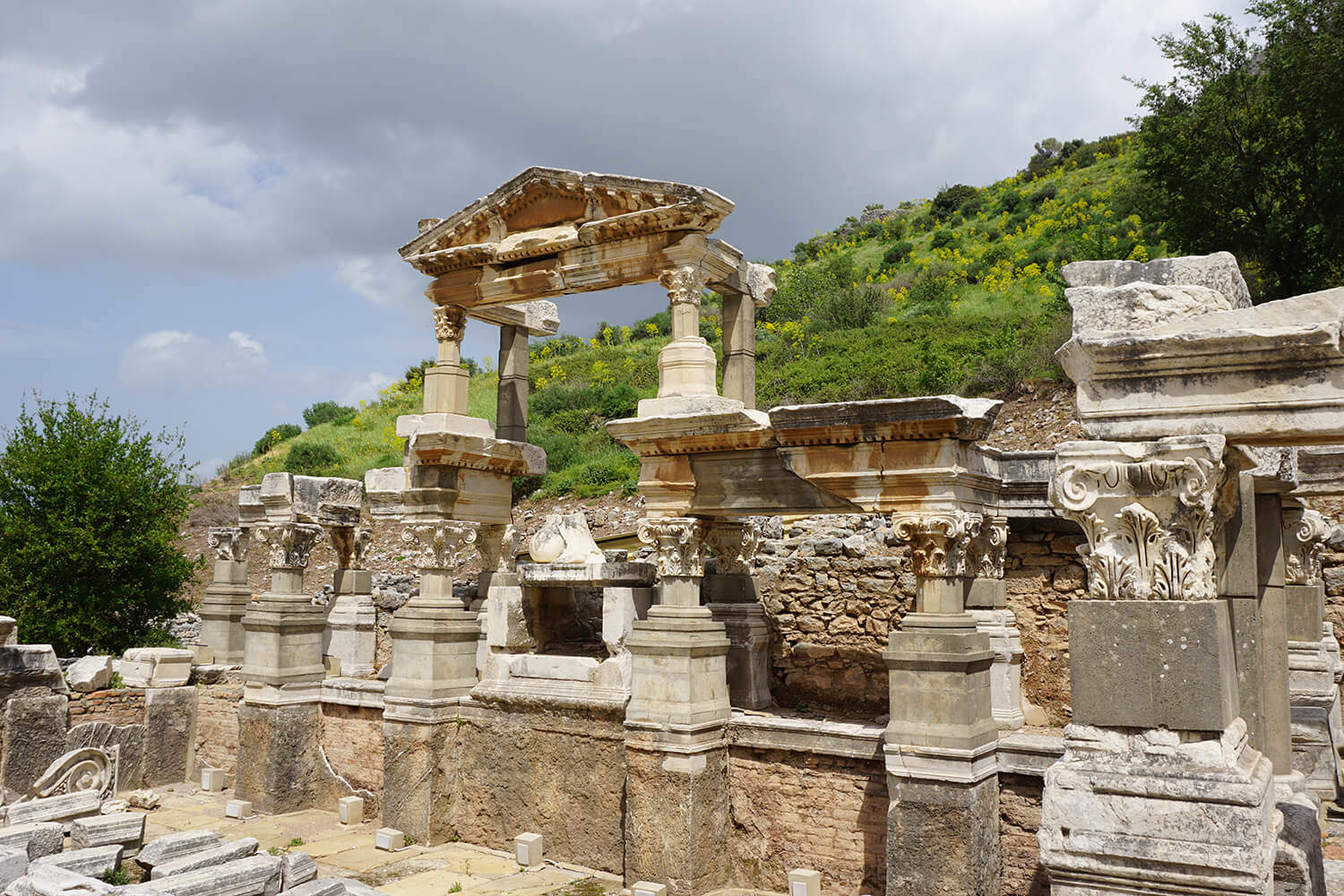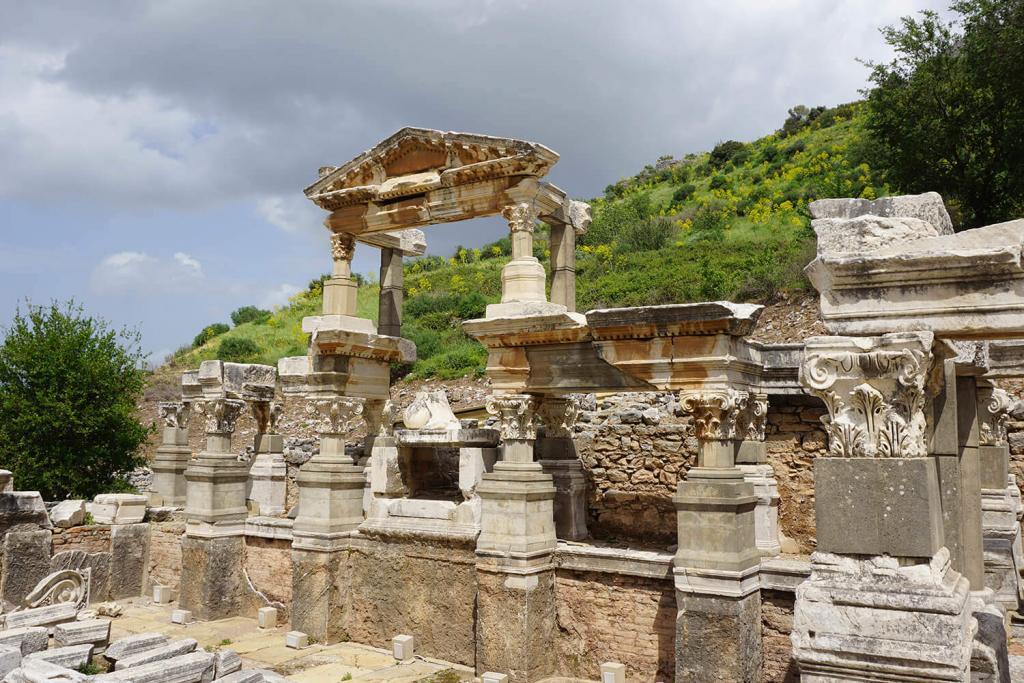 Hydreion Fountain
The Hydreion Fountain structure forms a small square at the junction between Curetes Street and Slope House Avenue. It is a fountain building which was added to the west ceiling of Memnius Monument during the reign of Emperor Agustus. It restored in 200 AD. The sculptures of the four emperors, Diocletian, Maximianus, Constantius, and Galerius, who ruled the Roman Empire in the years 293-305 AD, were on four pedestals standing in front of the fountain.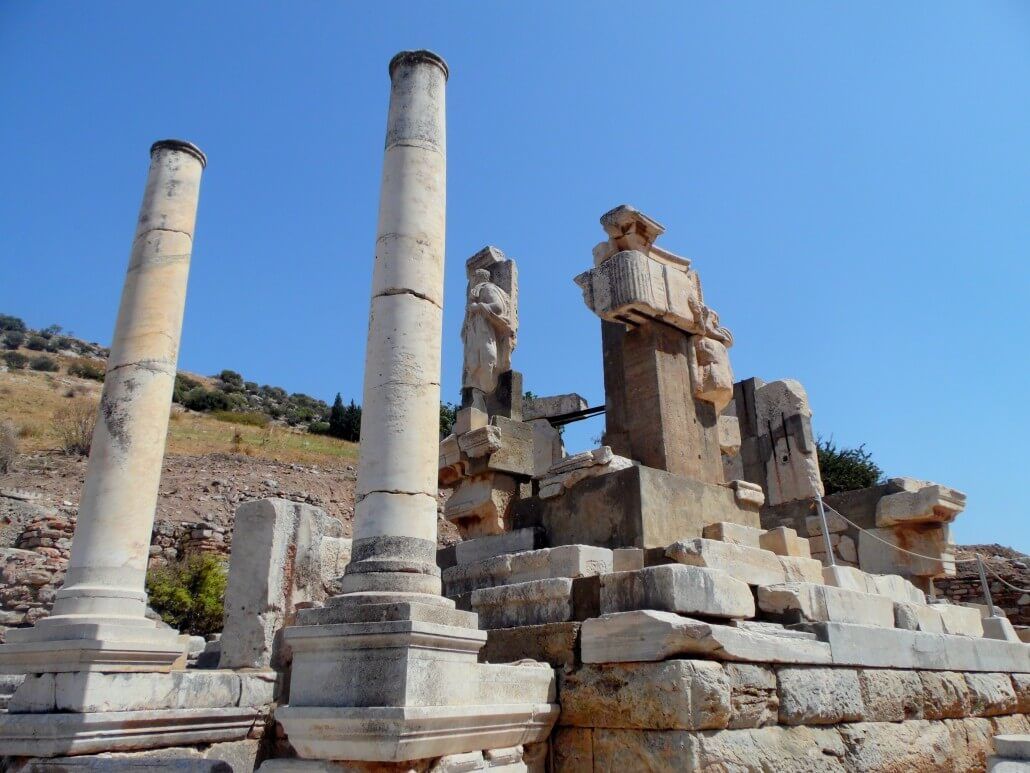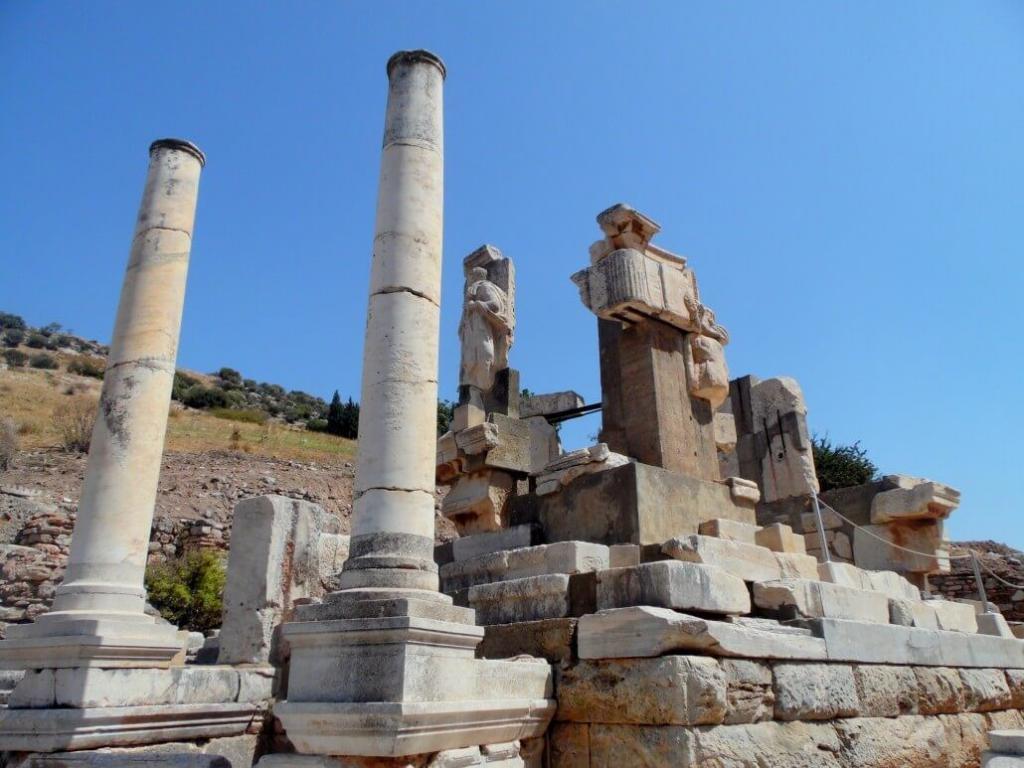 What appears today is a pool with a long rectangular shape, where the water is removed. The fountain in the half-circle of a niche formed by the sculpted niches of the side wings is the pool. In the writing on the wall, T. Flavius Meander is referred to as the person of the foundation. For this reason, the fountain is dated to the Severian period of the year 200 BC. However, the later architectural building elements indicate that there was a monument in the early Roman period. In the Late Ancient era, sculptures of Tetrarch were placed in front of Hydreinon.