The Necropolis, which refers to the graveyard, has been popular after the name of Hierapolis as the Holy City. The researches carried out in these necropolises reveal all the religious beliefs of the time. According to the splendor of grave structures, wealthy people can easily be separated as people usual tombs. These necropolises are located in the north and south direction of the city's main street. The numbers are more than 2,000.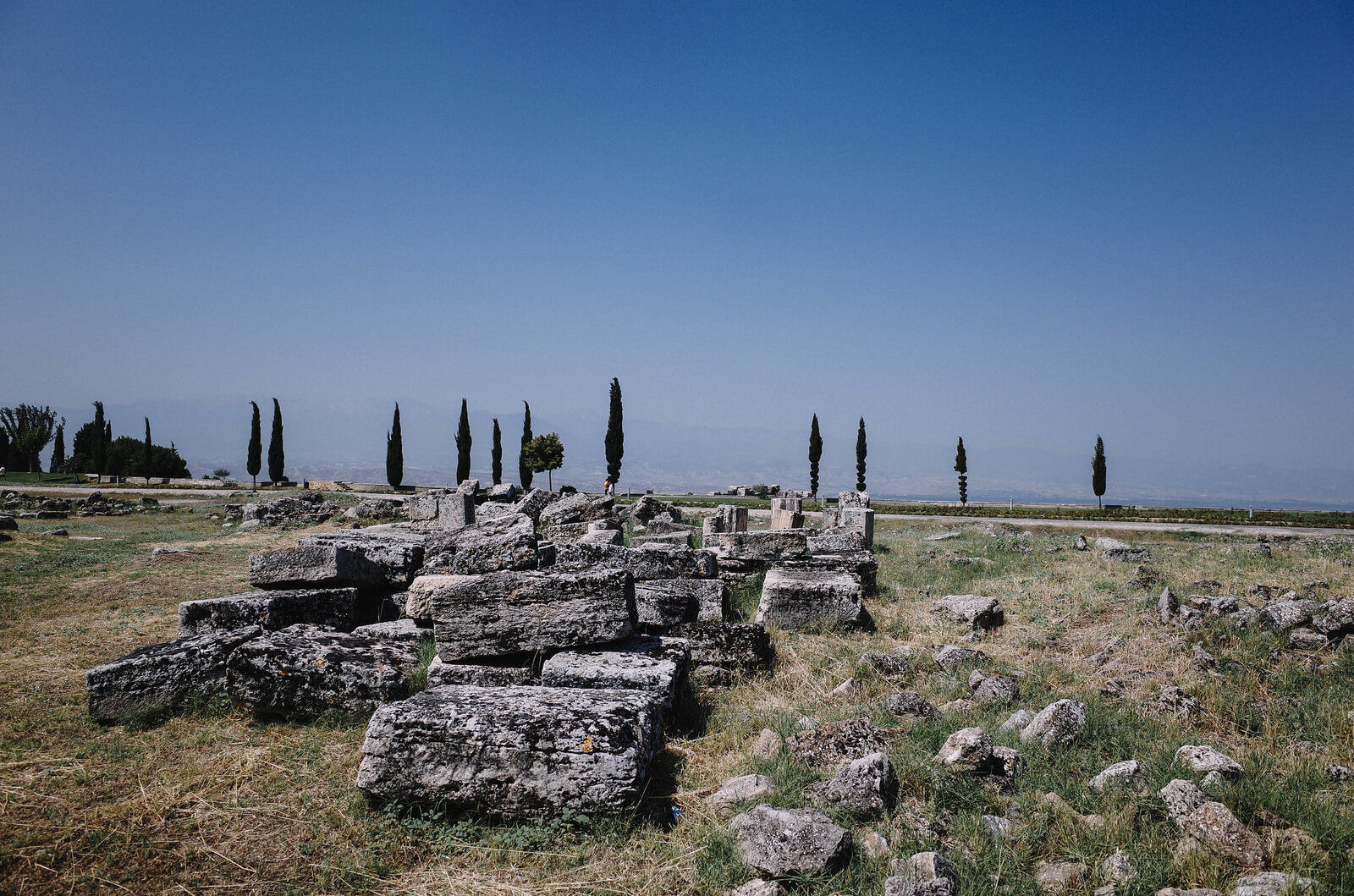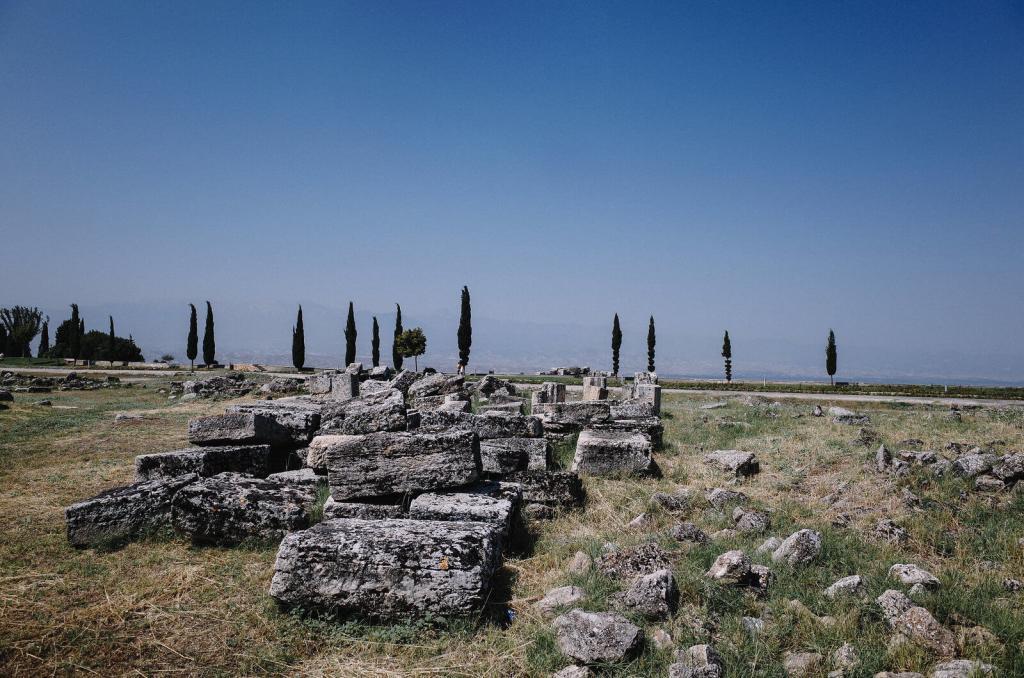 There are necropolis areas outside the city walls and in all directions outside the plain. They are located on both sides of the northern road leading to Tripolis – Sardes and the southern road leading to Laodicea – Clossae. Limestone and marble were used in the graves. Marble use is more common in sarcophagus types.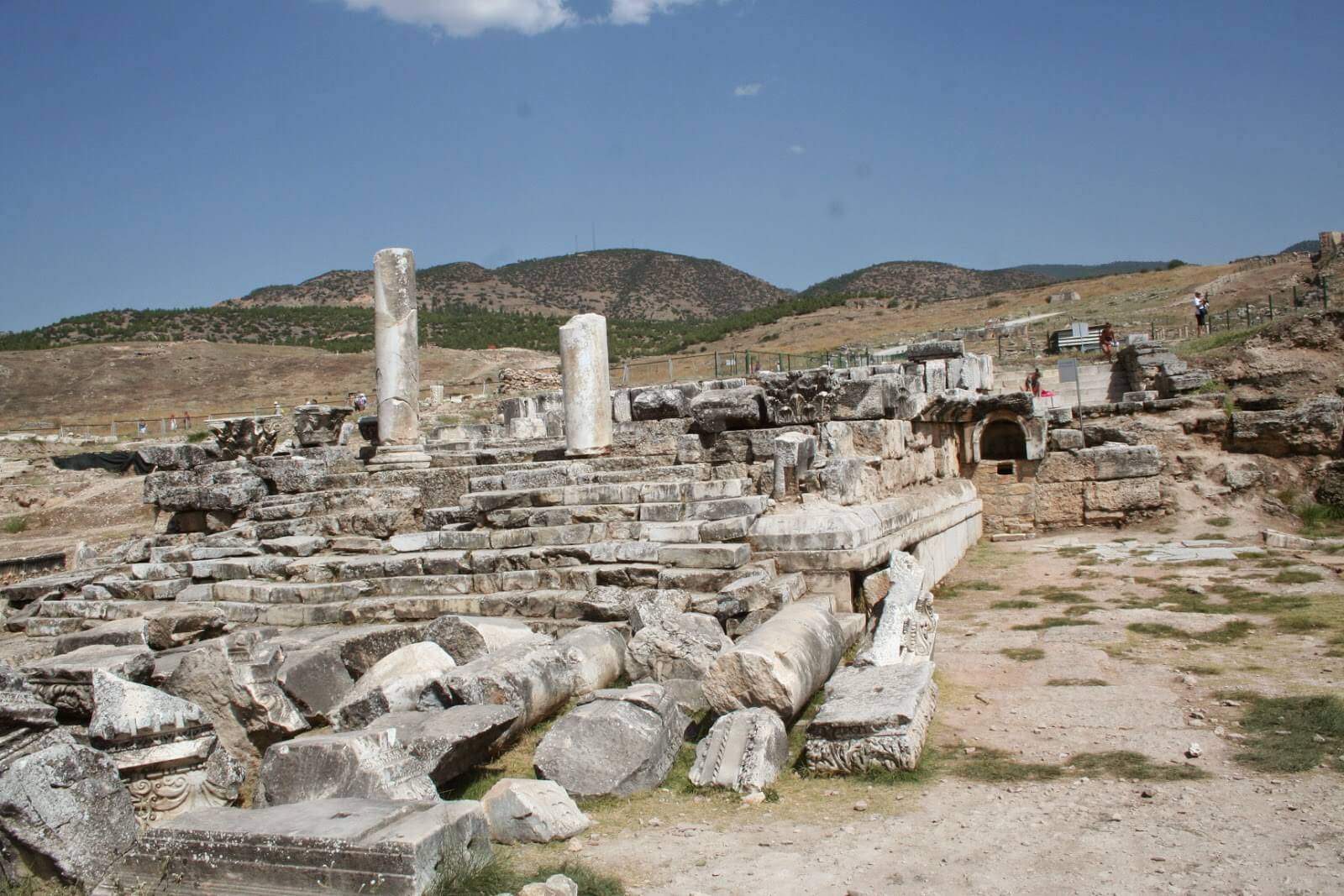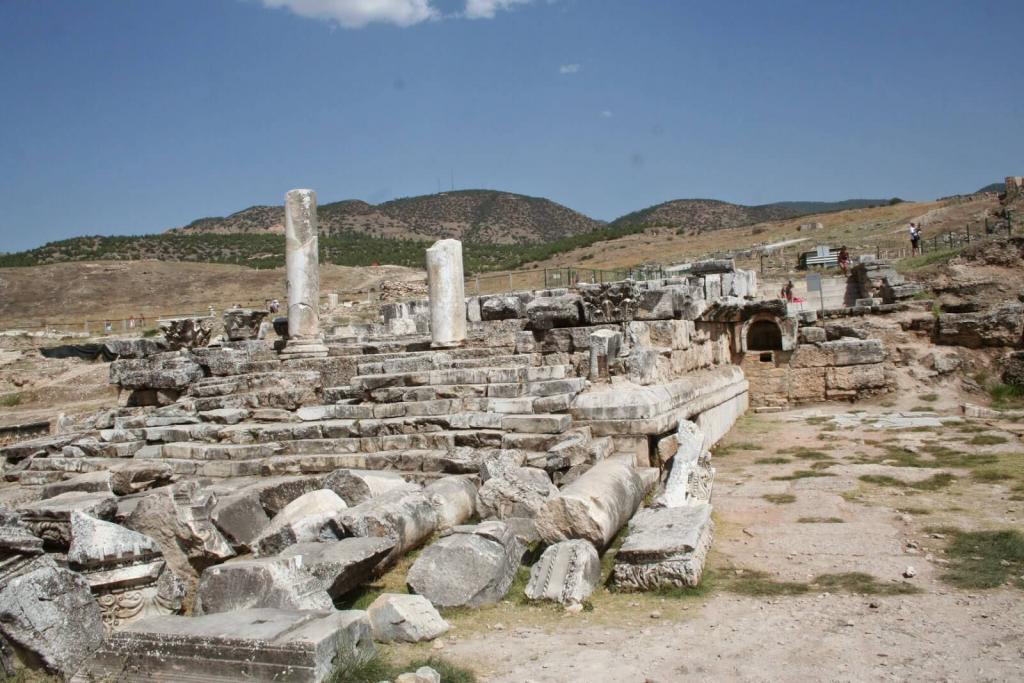 Northern Necropolis
The fact that the monuments were preserved in good condition, and the large area it spreads along with a large number of travertine sarcophagi, creates an impressive image in the North Necropolis. The architecture of Hierapolis grave monuments is very various. It shows different applications. The oldest tombs are tumulus graves dating back to the Hellenistic Period. These tombs are limited to cylindrical pulleys with flat stones. The top of the grave chamber is covered with conically shaped earth. The grave room is accessed by a corridor called dramos. The tumulus is located along the road and on the ridge towards the east.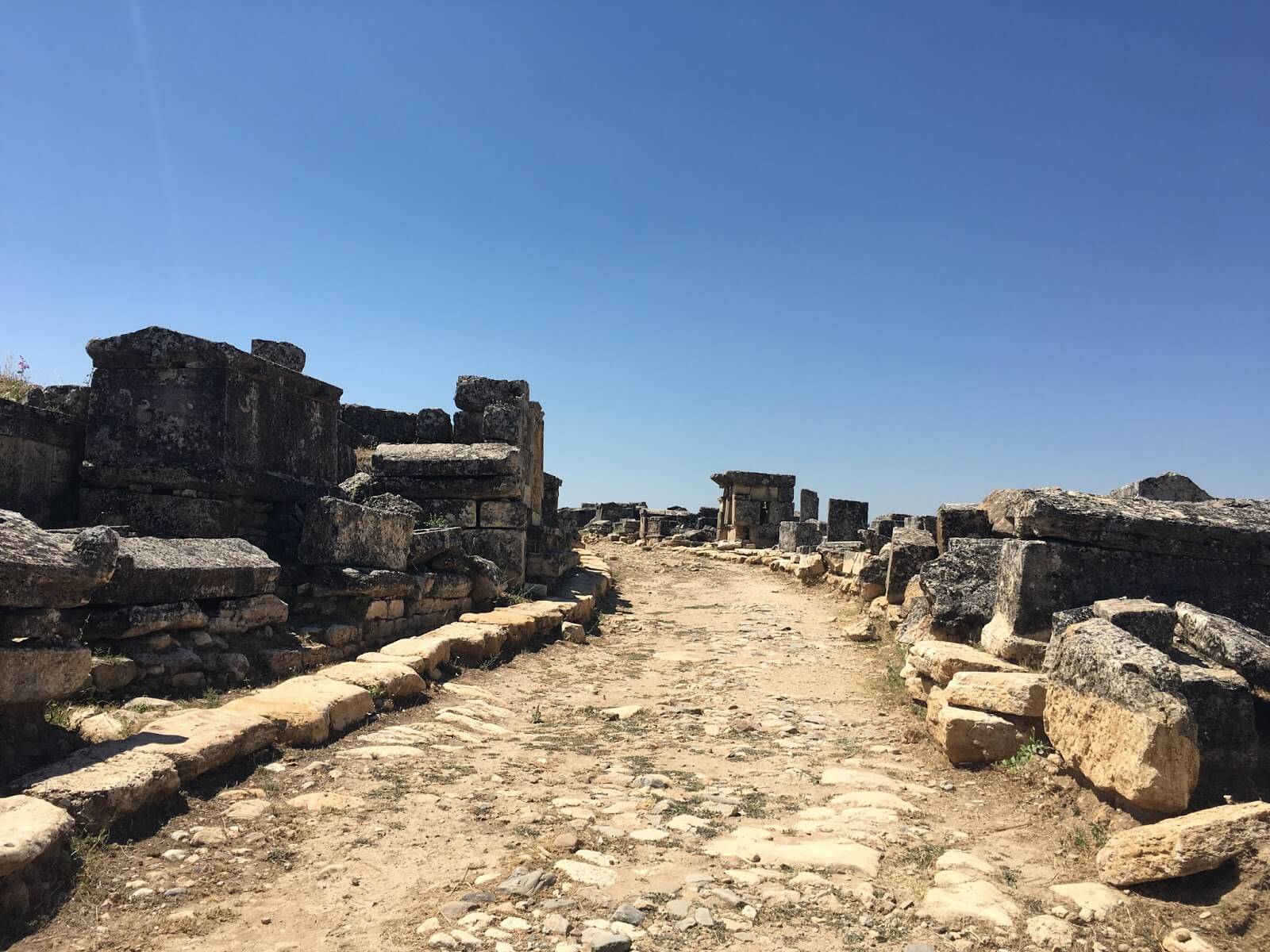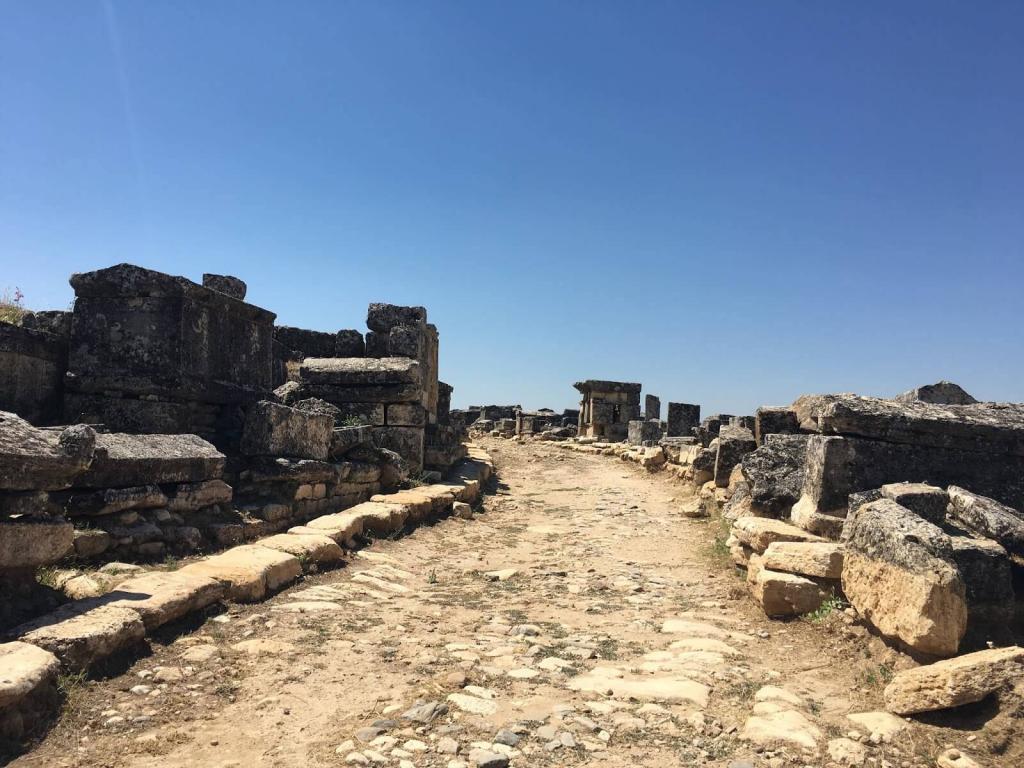 Southern Necropolis
There are impressive traces of earthquake in the Southern Necropolis. The wide travertine was completely destroyed. There are traces of tombs and stone quarries belonging to the older necropolis. During the excavations, the experts of Denizli Museum found a tomb structure with long inscribed bomos. Nearby, there was a tumulus grave dating from the Early Hellenistic Period. In addition to this, inscribed marble stellas were found. Excavation work continues north of the area. There are figurative marble sarcophagi found in the tomb structures on the slope where the Byzantine walls were located. These sarcophagi were placed on a stone pedestal. The roof is covered with tiles. This type is an innovation. The inside of the grave structure is decorated with multicolored frescoes.