The Temple of Athena is the oldest, the most important, the most magnificent and the largest temple of the ancient city of Priene. This temple was built by Pythius, who is the world famous architect and also the architect of the Mausoleum at Halicarnassus – one of the Seven Wonders of the World in Bodrum, at 2nd and 4th century BC. It is a perfect representative of Classical Anatolian-Ionian architecture.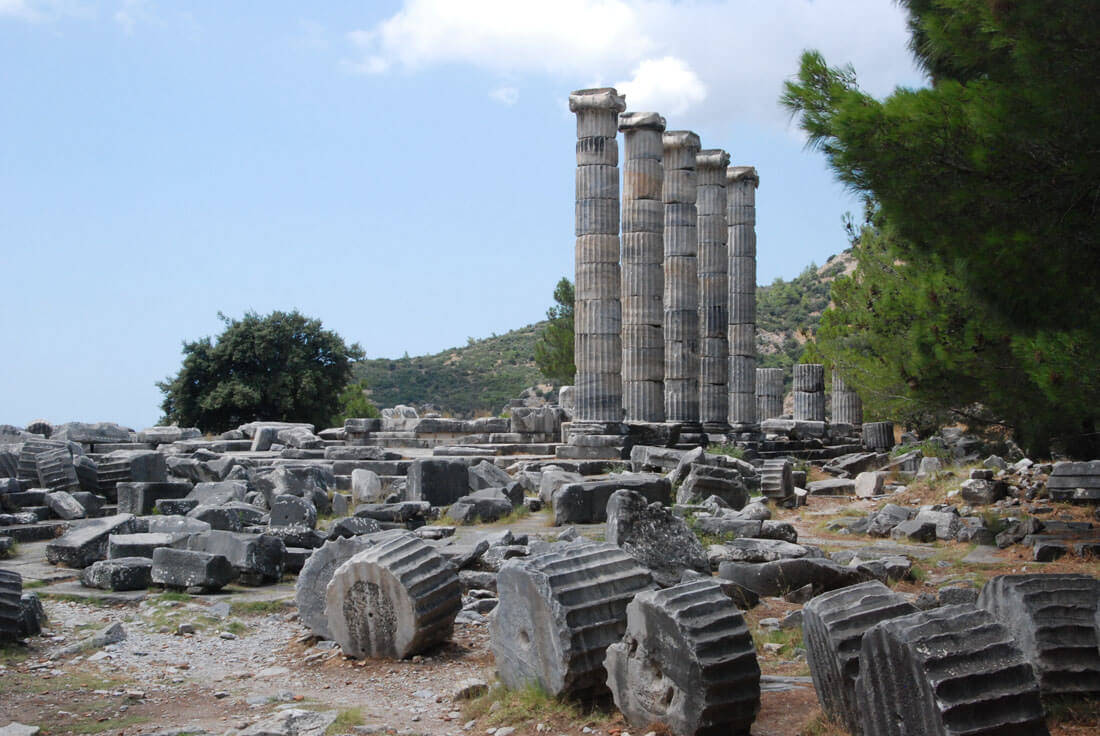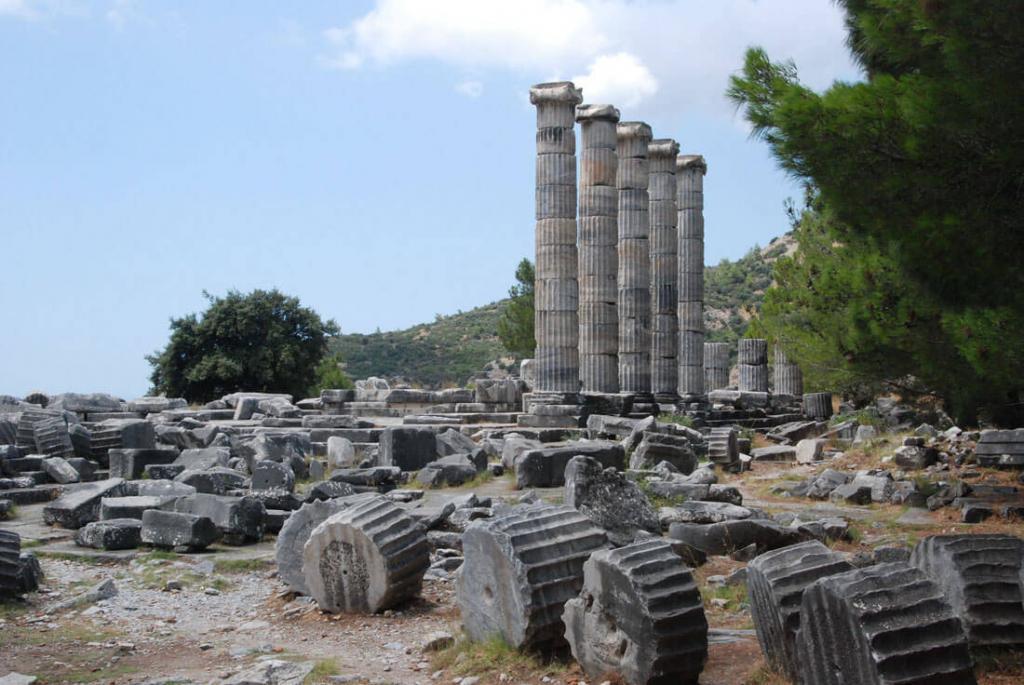 It was built with the donations of Alexander the Great as the gift of the city of him. This is also clearly stated in one of the inscriptions of the temple.
"Alexander the Great has dedicated this temple to Athena." is written in the inscription at the British Museum.
At the same time, this temple also has a cult sculpture of Athena – 7m height. It is thought that this sculpture is a replica of the Athena sculpture in the Parthenon at Athens. The proportions of the temple were determined by a Roman architect Vitruvius as a classical model and style.
If you look at the plan, Athena Temple was a rectangular building which has six column in the short sides and eleven columns on the long sides. It is known that there are 34 columns in total. The temple was built on a platform which is 19,15m width and 37,20m length with three stairs. There are 24 grooves in each part of the columns, made of Ephesus style.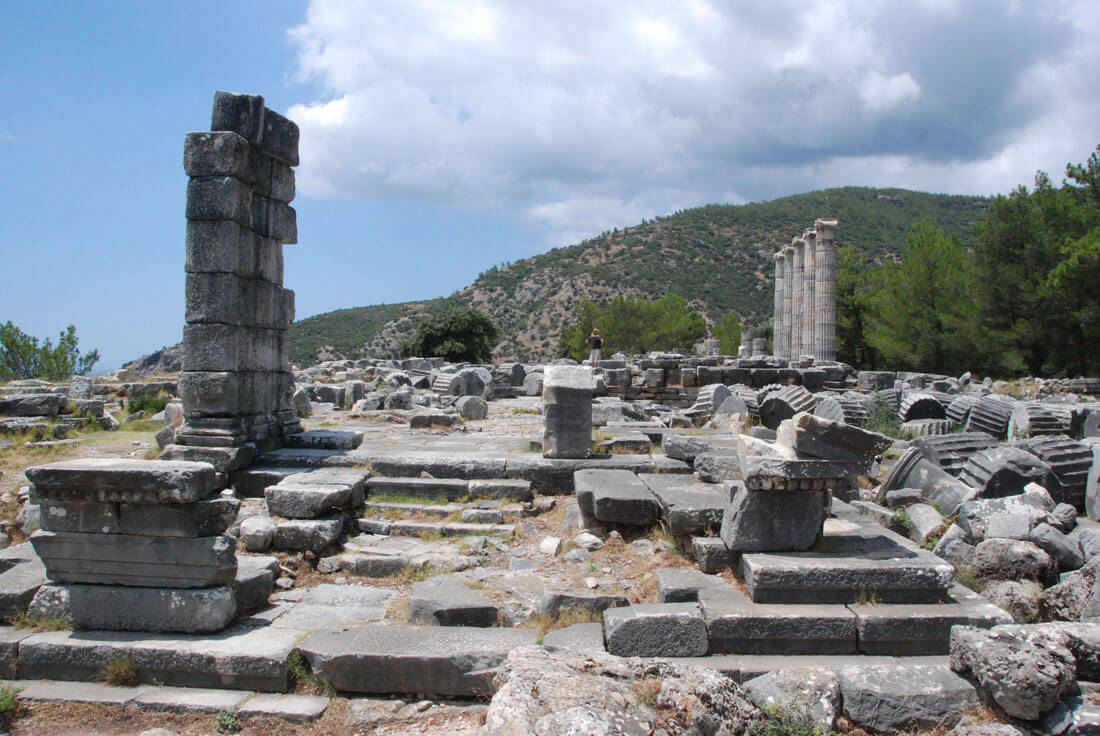 According to the archaeological remains, which located on the west side of the temple from the 2nd century BC, construction of the temple was not completed due to economic reasons. However, with the donations of Prince Orophènes, the temple could be completed between 158-157 BC.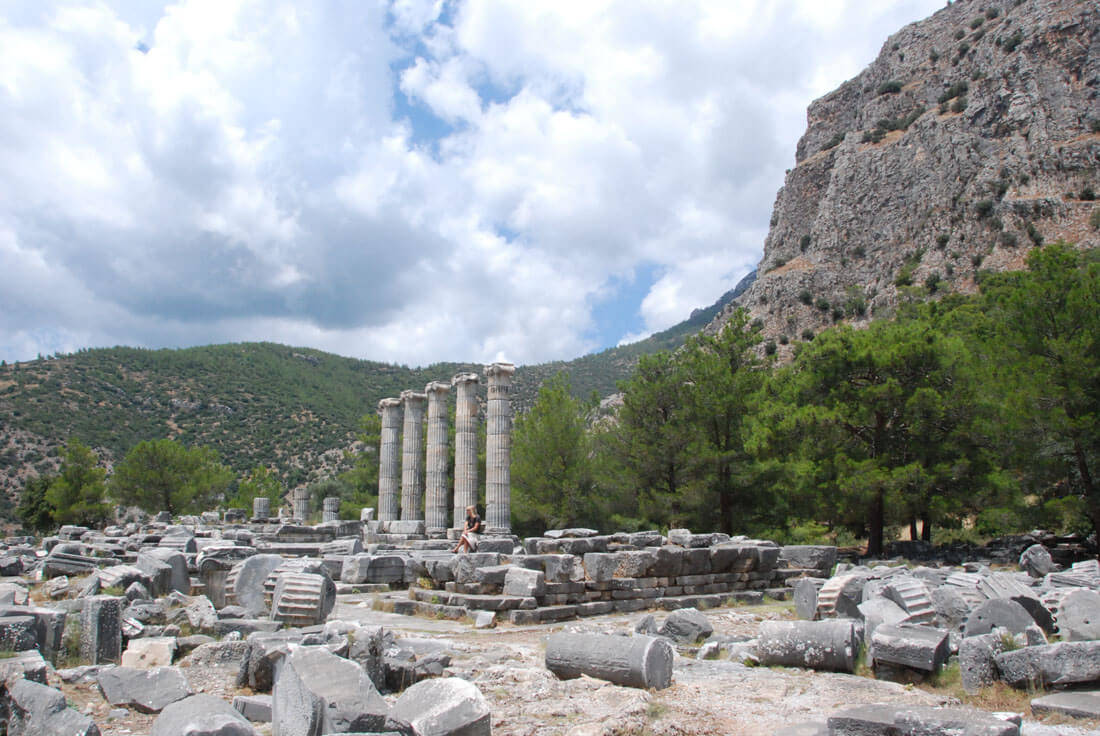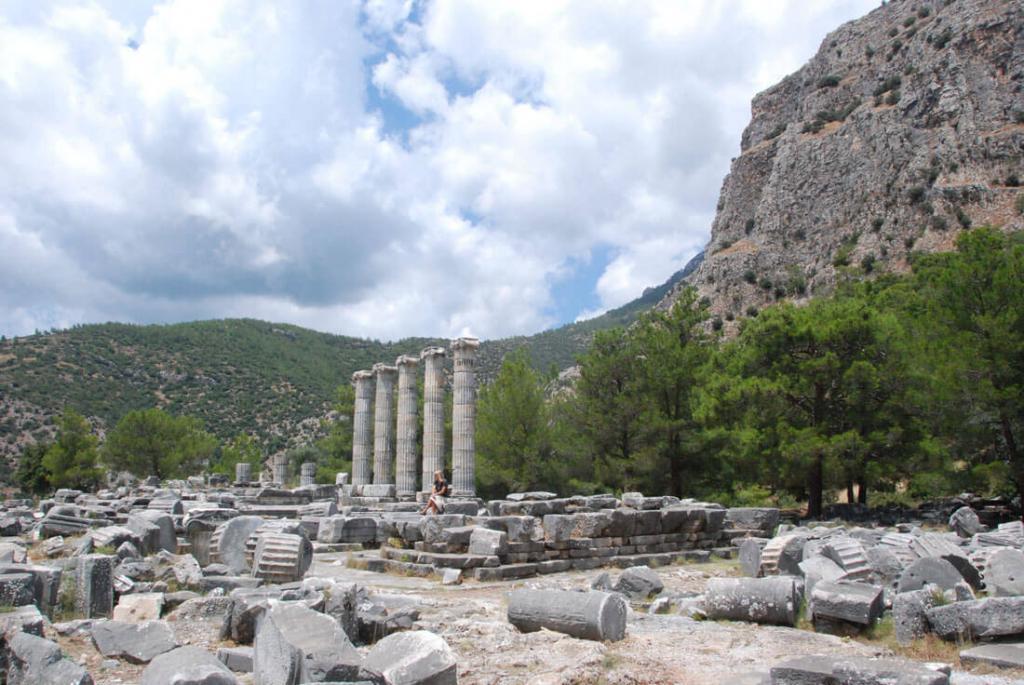 The Athena sculptor with 6.5 m height was depicted as the helmet on his head, a goat's post on him, with a spear and shield in his left, holding Goddess Nike in his right hand.