Bursa is the second most populous city in the Marmara Region and the fourth most populous country in the world. Bursa is center of attention among foreign tourists as well as local tourists.  Bursa has been home to many civilizations throughout history and is the capital of the Ottoman Empire. As a city that draws attention with its magnificent structures bearing traces from the period, it comes into prominence. With mosques, social complex, and shrines give a sense of journey in history. "Places to visit in Bursa" offers us a lot of options.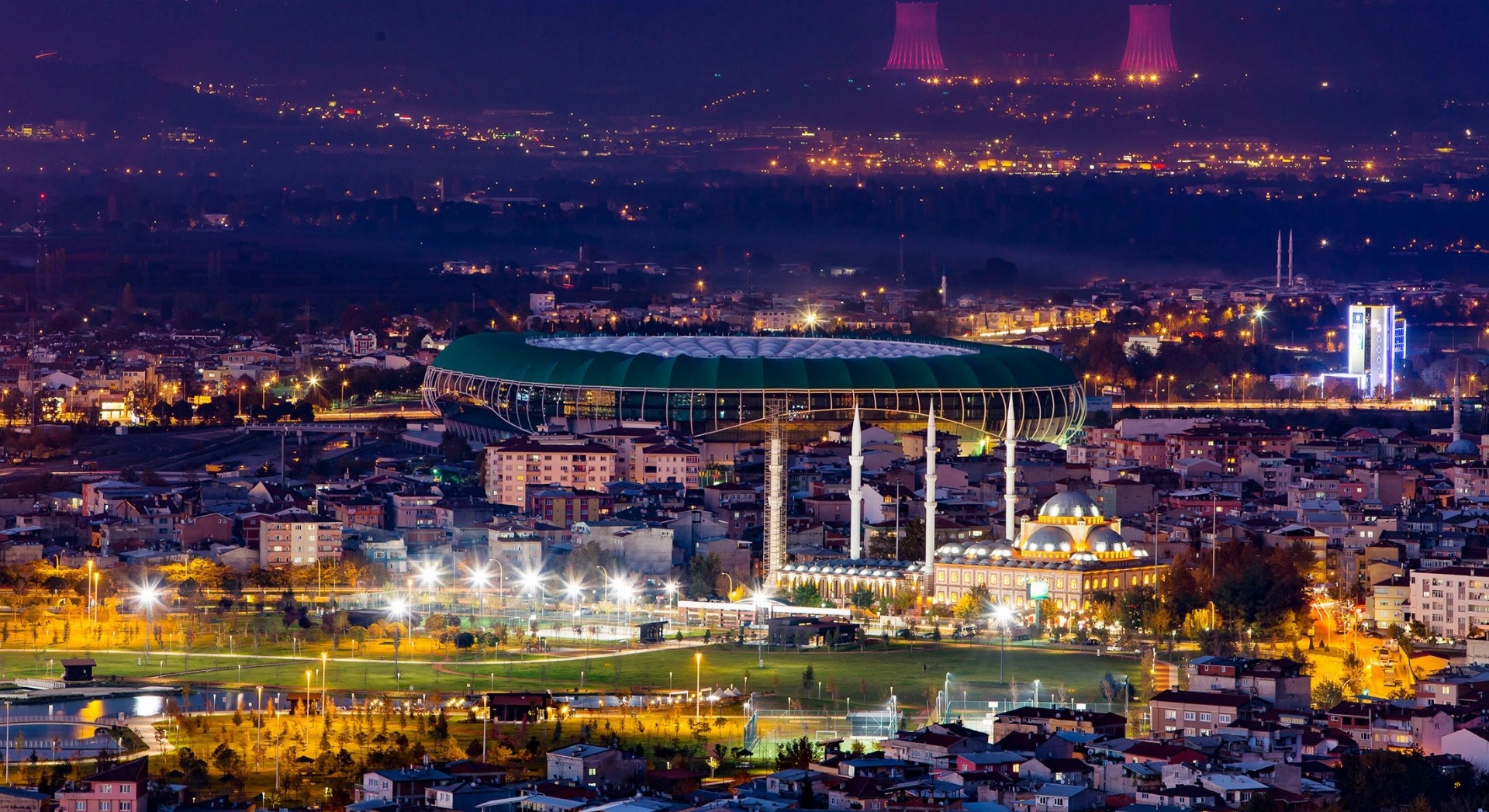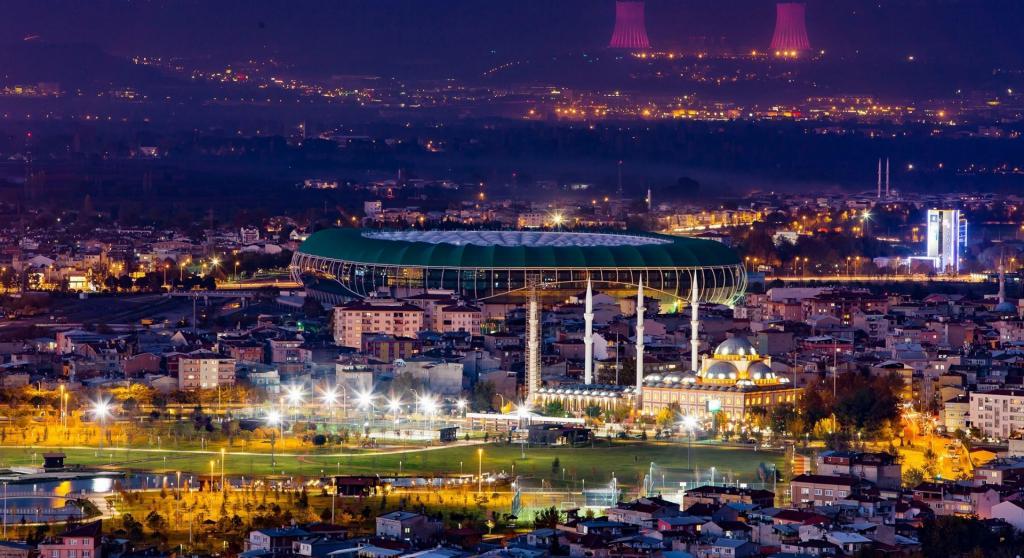 Due to its geographic proximity to Istanbul, it is a nice choice for a day-long trip or weekends. Before going to Bursa, you can shoot a glance "places to visit in Bursa". You can make a route to yourself. You can also plan a trip including 2-3 days if you want to explore these historical places and travel in every nook and cranny. If you have more time, you can add surrounding areas to the "places to visit in Bursa" list such as Cumalıkızık, Mudanya, Trilye, and Gölyazı.
The List of Places to Visit in Bursa
Grand Mosque of Bursa
The Grand Mosque is located in the Osmangazi district of Bursa. It was built by the sultan of Ottoman Empire, Yıldırım Bayezid,  in 1399. The Grand Mosque, which was named as Haghia Sophia of Bursa by Evliya Çelebi, is located in the center of the city, and it has become a symbol of the city.
When you say "places to visit in Bursa", the Grand Mosque is one of the first destinations that spring to mind. It is very important because it is one of the oldest structures of Turkish-Islamic history. The Grand Mosque consists of 20 dome and 5 separate sections. There are various signboards and wall writings in the Grand Mosque in which a fountain and the letter "Vav" which symbolizes the unity of Allah.
Grand Mosque of Bursa was one of the structures that attracted my attention due to a few rumors. One of the rumors is that the writer of Mevlid, Süleyman Çelebi, was an imam here for many years. According to another rumor, because of the fact that Khidr performed ritual prayer in the Grand Mosque, it is believed that all wishes of the prayers will be accepted in here.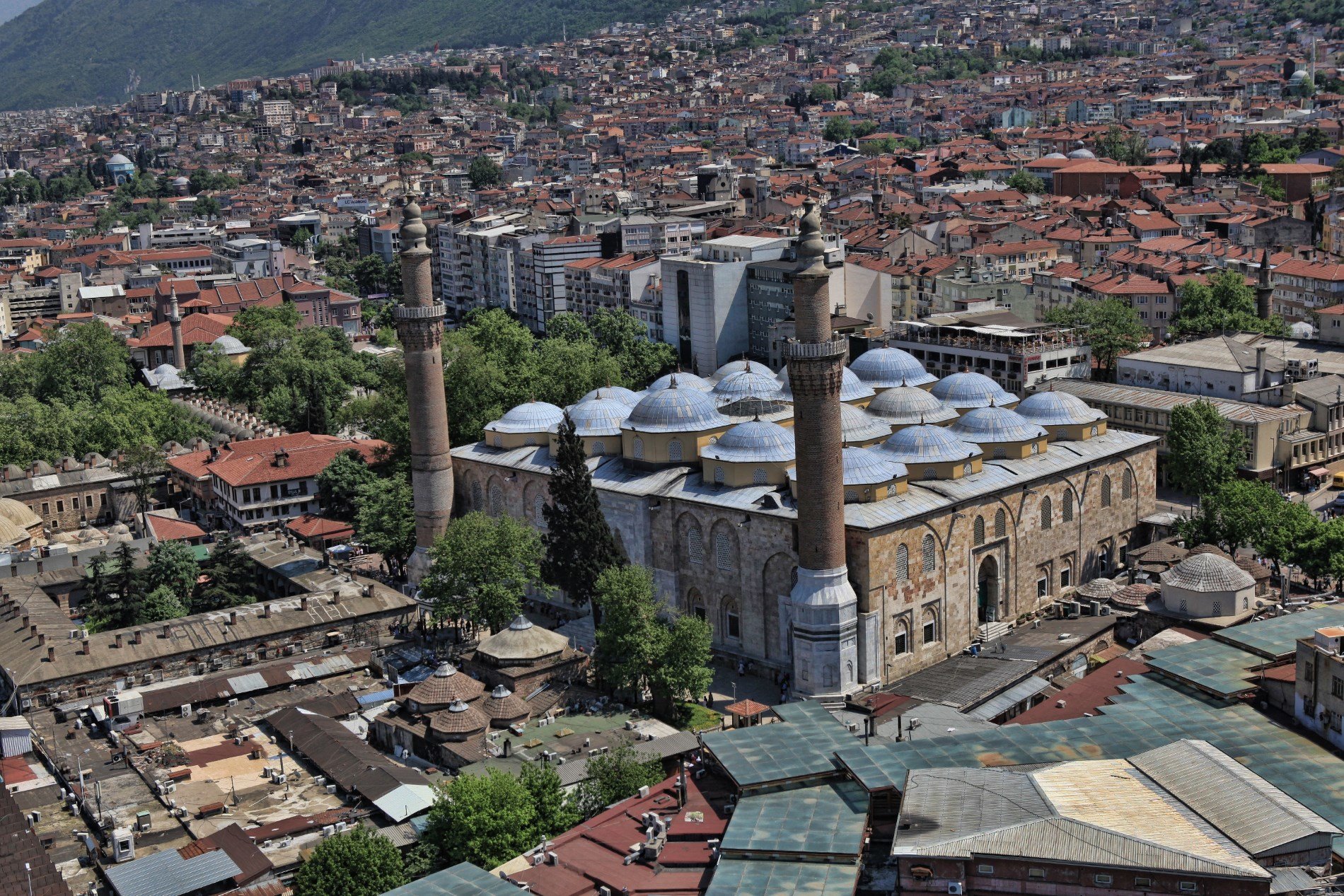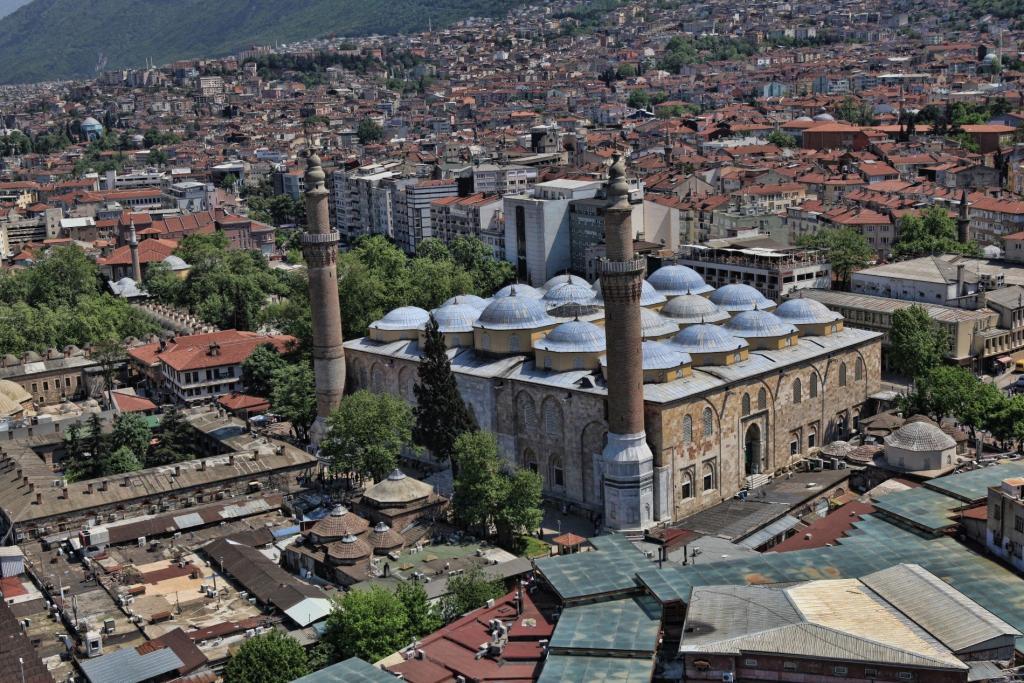 The last and perhaps the most interesting rumor is that the mosque would be in the construction period. According to the rumor, the ironmaster Kambur Bali (known as Karagöz) and the master mason Hacivat who were working in the construction of the mosque was executed by Yıldırım Bayezid because they were constantly quarrelling each other and making other workers laugh and causing the failure of the construction of the mosque. We hoped it would not be the real rumor. If you want to see this fascinating mosque, you can add the list of "places to visit in Bursa".
Koza Inn of Bursa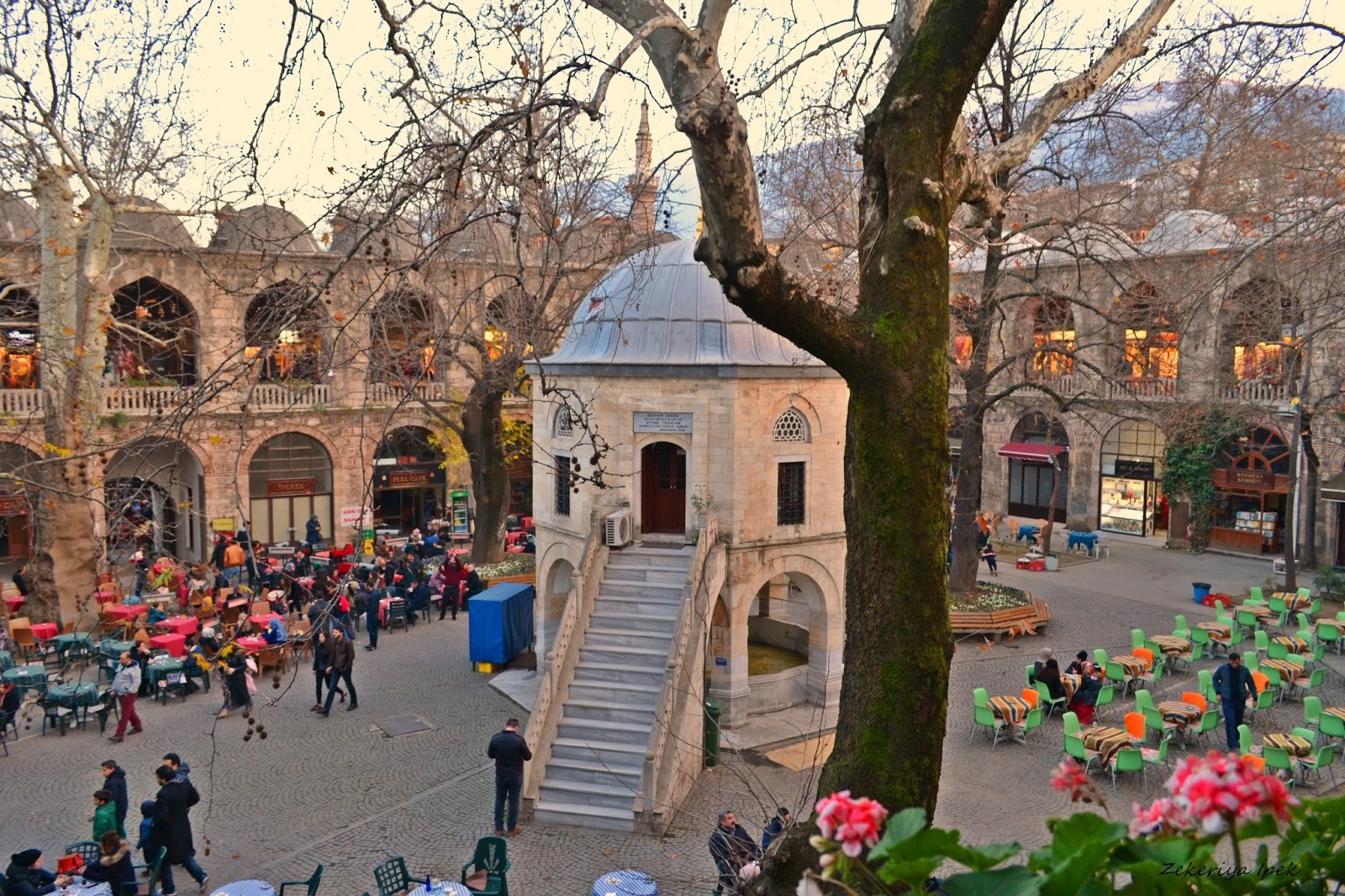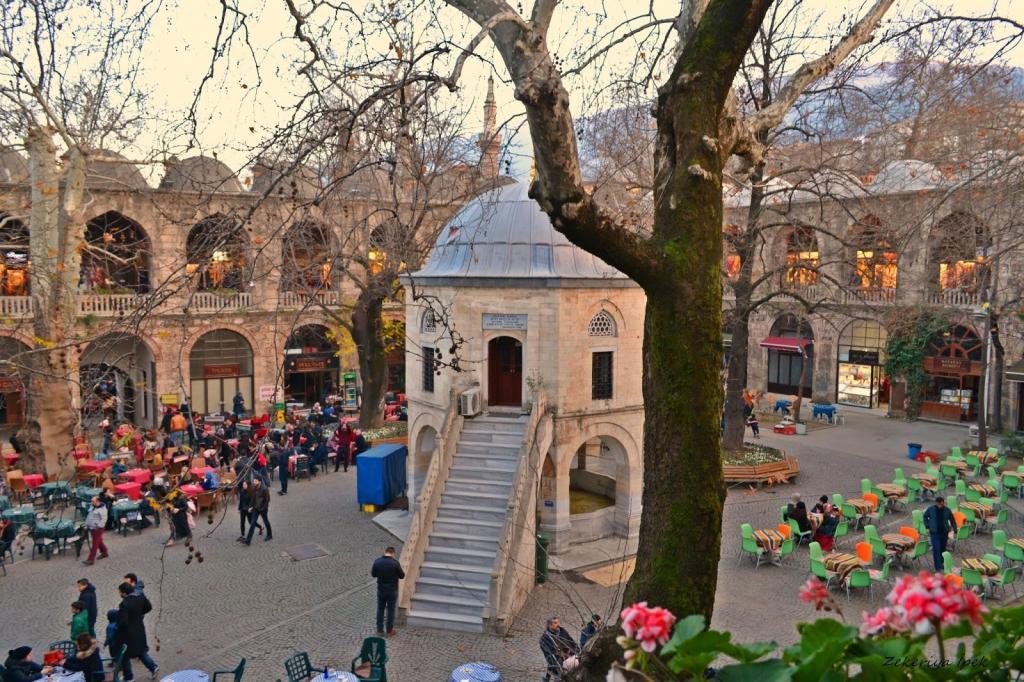 Koza Inn is one of the symbols of Bursa and it was built in 1491 by Beyazıt II, Sultan of Ottoman Empire. Koza Inn has a rectangular courtyard. It is located in Osmangazi district of Bursa. It has become a center of attraction for foreign tourists as well as domestic tourists.
In Bursa, Koza Inn is one of the most important textile production centers of the country. You can find all kinds of silk when you go to Koza Inn; you can see many products made from silk around the shops. You can make a nice surprise to your friends and relatives by buying gifts. It will be an excellent choice to have a tea-bagel break after you have done your shopping. Under the centuries-old plane tree, you will see the glory of the Great Mosque and cats that are every time there. Koza Inn is an important destination for adding "Places to visit in Bursa".
Green Mosque & Green Tomb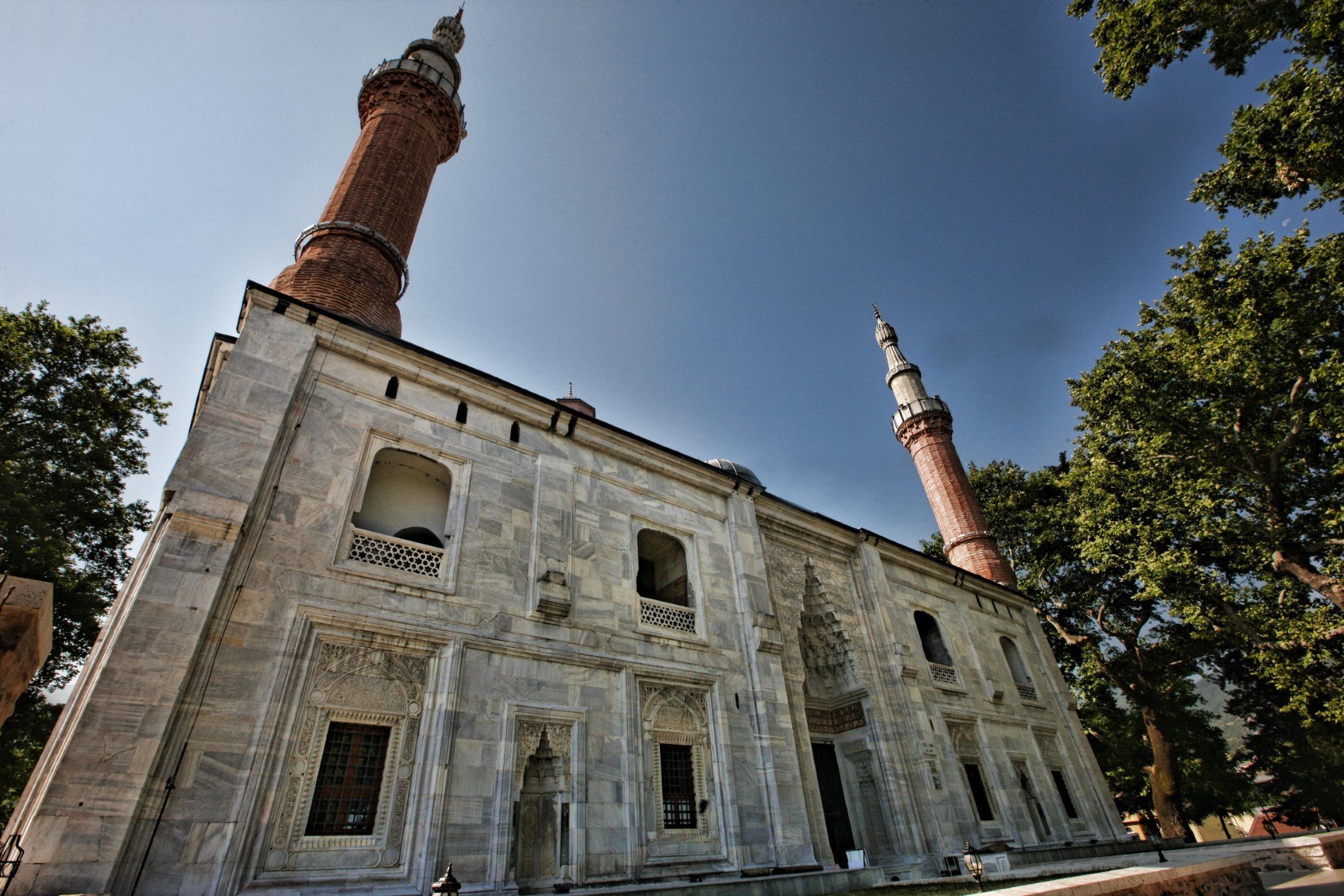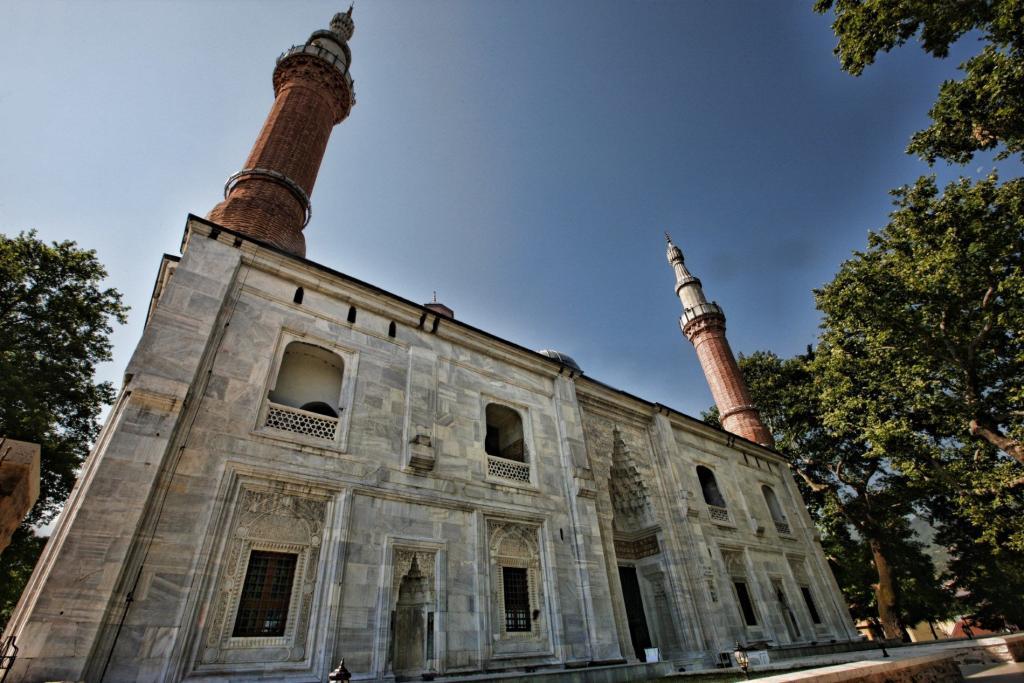 Another important structure you should add your "Places to visit in Bursa" list is the Green Mosque. Due to its location on the hill, it can be seen from all over the city. The Green Tomb is found in the garden of the Green Mosque.
The Green Mosque has an important structure in Ottoman architecture with its marble and wood craftsmanship as well as its tiles. The Green Tomb located cross the Green Mosque which built in 1419. Mehmet I built The Green Tomb in 1421. Green Mosque and Green Tomb are the important symbols of the city, and they should be added to your list of "places to visit in Bursa". For more: https://toursce.com/destinations/green-mosque/
Bursa Tophane Park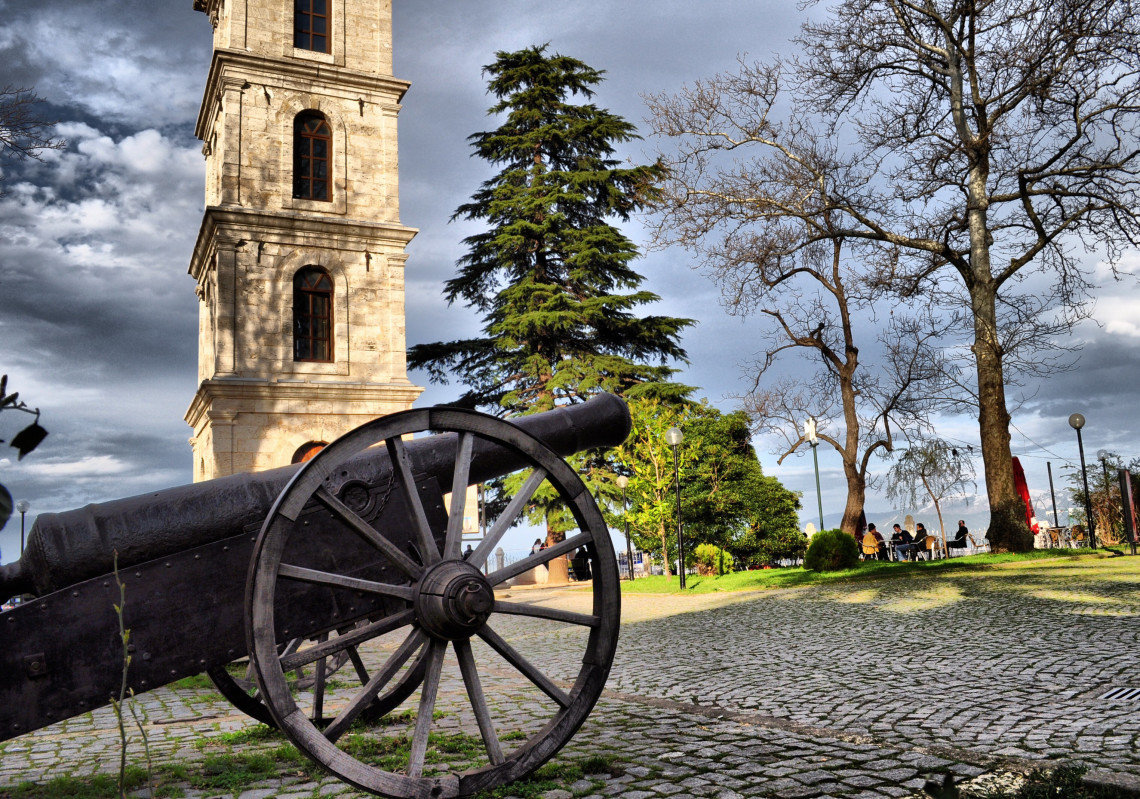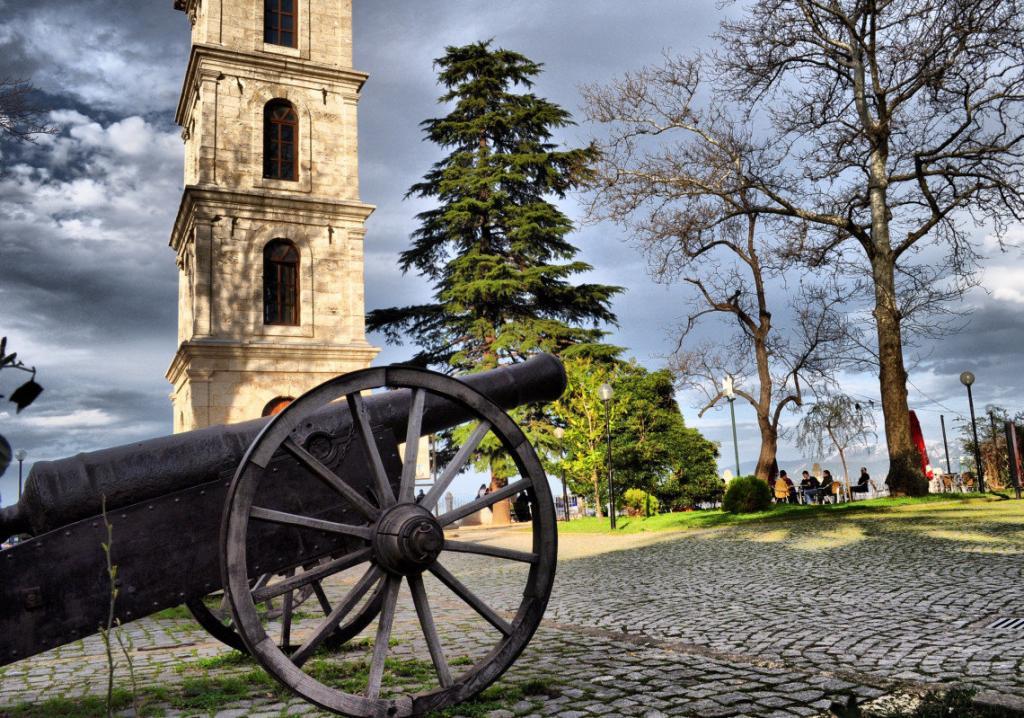 Tophane Park, located in the middle of the city, is the place where most people want to see Bursa from the top. I was disappointed while I was imagining a place like Pierre Loti's hill during my visit. Unfortunately, the beautiful scenery is covered with skyscrapers, non-planned constructions. It means that you can only watch the buildings.
There is also a small cafeteria in the park for watching the scenery. Do not forget to visit the tomb of Osman Gazi – the tomb of Orhan Gazi, which are located inside Tophane Park.
Tomb of Osman Gazi & Tomb of Orhan Gazi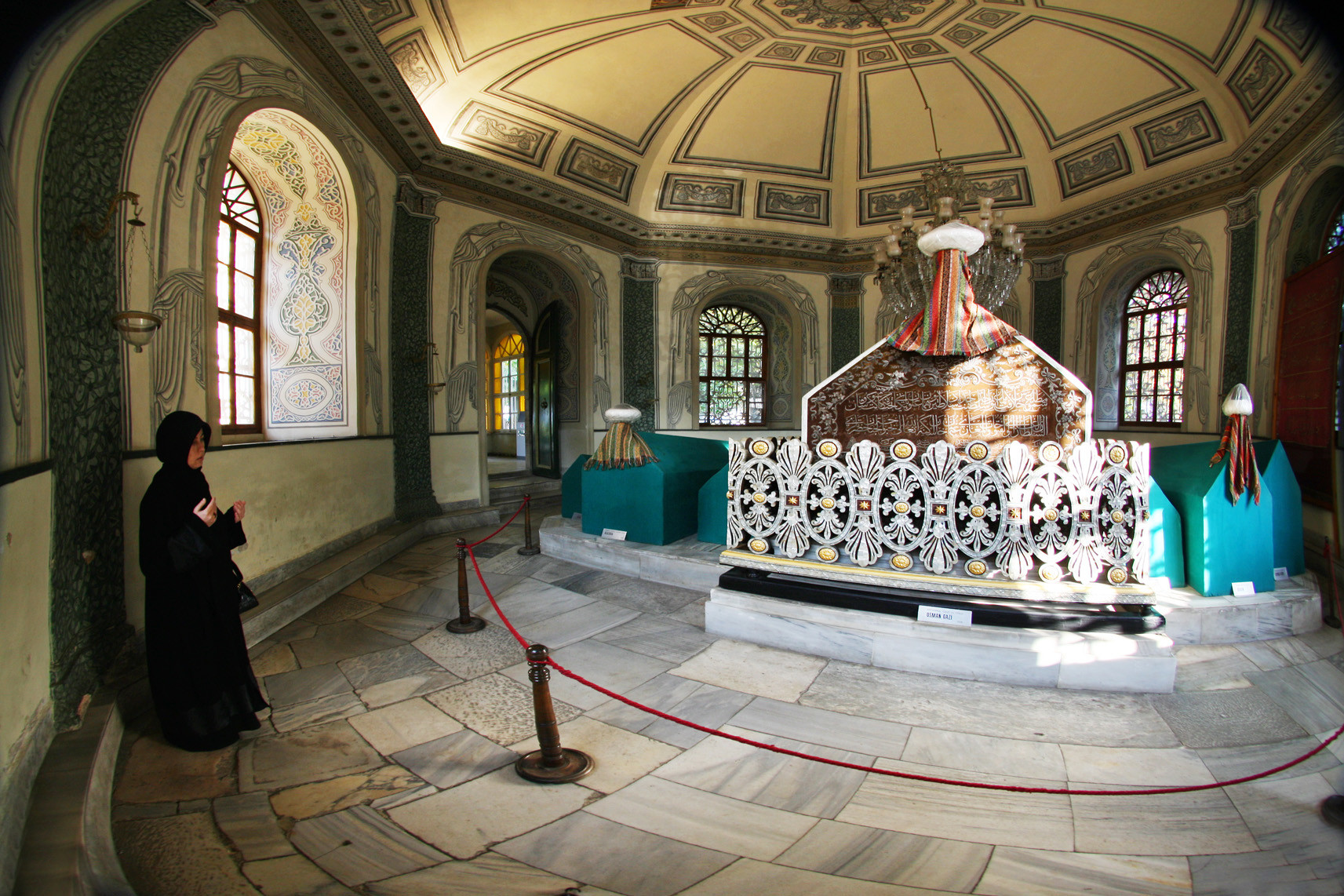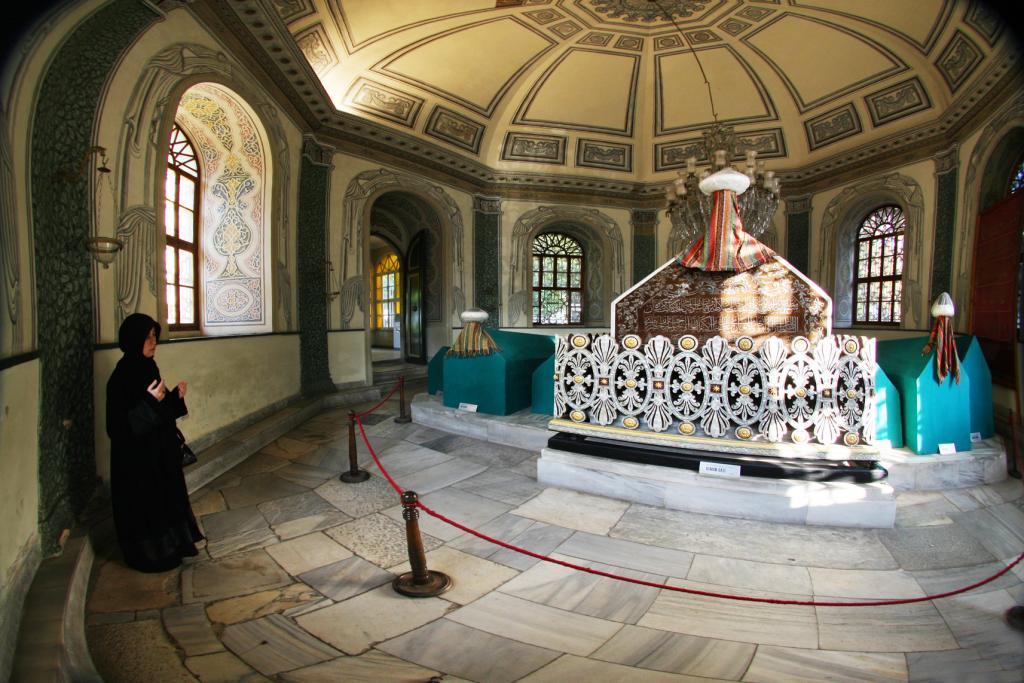 Tomb of Osman Gazi and Tomb of Orhan Gazi located in Tophane, they are important structures that should add to a list of "places to visit in Bursa". After Orhan Bey, son of Osman Gazi, conquered Bursa, he buried his father into Silver Dome at his father's request. There are 17 symbolic coffins in the palace whose Osman Gazi's son Alaaddin Bey, Orhan Bey's wife Asporca Hatun and his son Mr. İbrahim.
The tomb of Ottoman Sultan Orhan Gazi (1281-1362), which conquered Bursa in 1326, was completely destroyed due to the earthquake in 1855. It restored in 1863 with an order of Sultan Abdulaziz. There are 21 symbolic coffins in the tomb. Orhan Gazi's symbolic coffin is in the middle of the tomb. In addition, there are symbolic coffins belonging to Orhan Gazi's wife Nilüfer, the last Sultan's son Kasım, Yıldırım Beyazıt's daughter Fatma Sultan, Abdullah, son of Cem Sultan, and Korkut, son of Beyazıt II.
Bursa Irgandı Bridge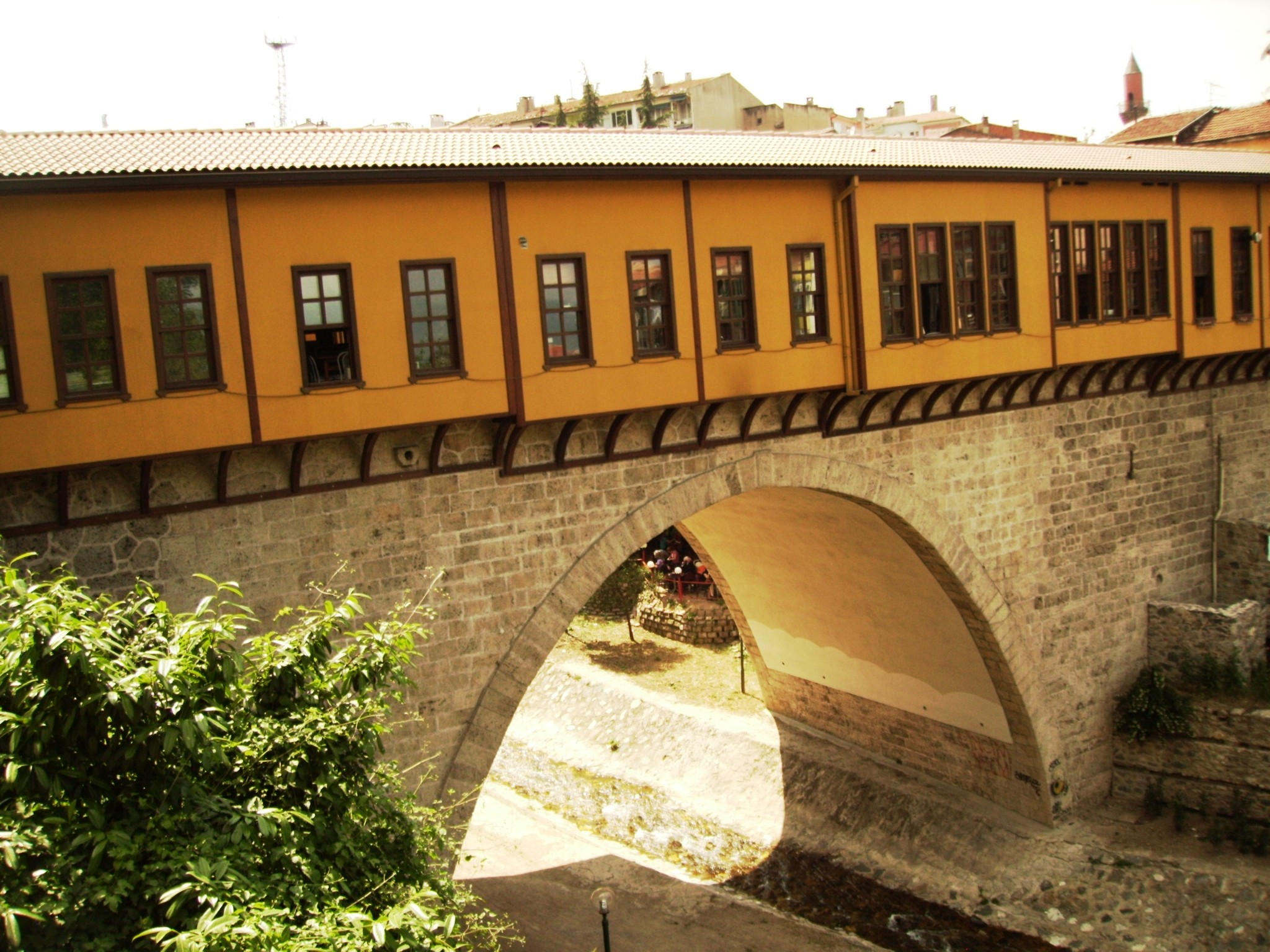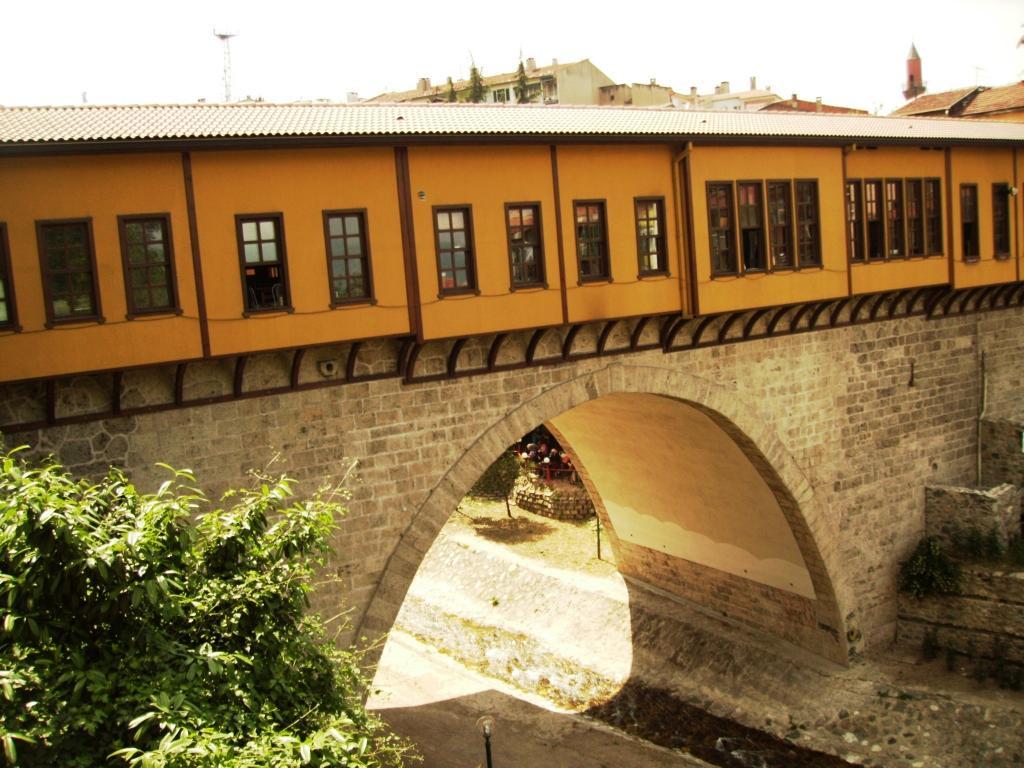 Bursa Irgandı Bridge was built by Haji Muslihiddin in 1442. If you want to shop, you should add this place to the list of "places to visit in Bursa". It rebuilt in 1949 because of Greek invasion and earthquakes. It presents interesting examples of Turkish handicrafts. Before you return from Bursa, you should take the photo of the colorful shops, and admire the Turkish handicrafts.
Bursa Balibey Inn
Balibey Inn's history was based on the 15th century. Traders in Bursa spent the night here. Do not forget to add Balibey Inn, which includes traditional art workshops, the list of "Places to Visit in Bursa".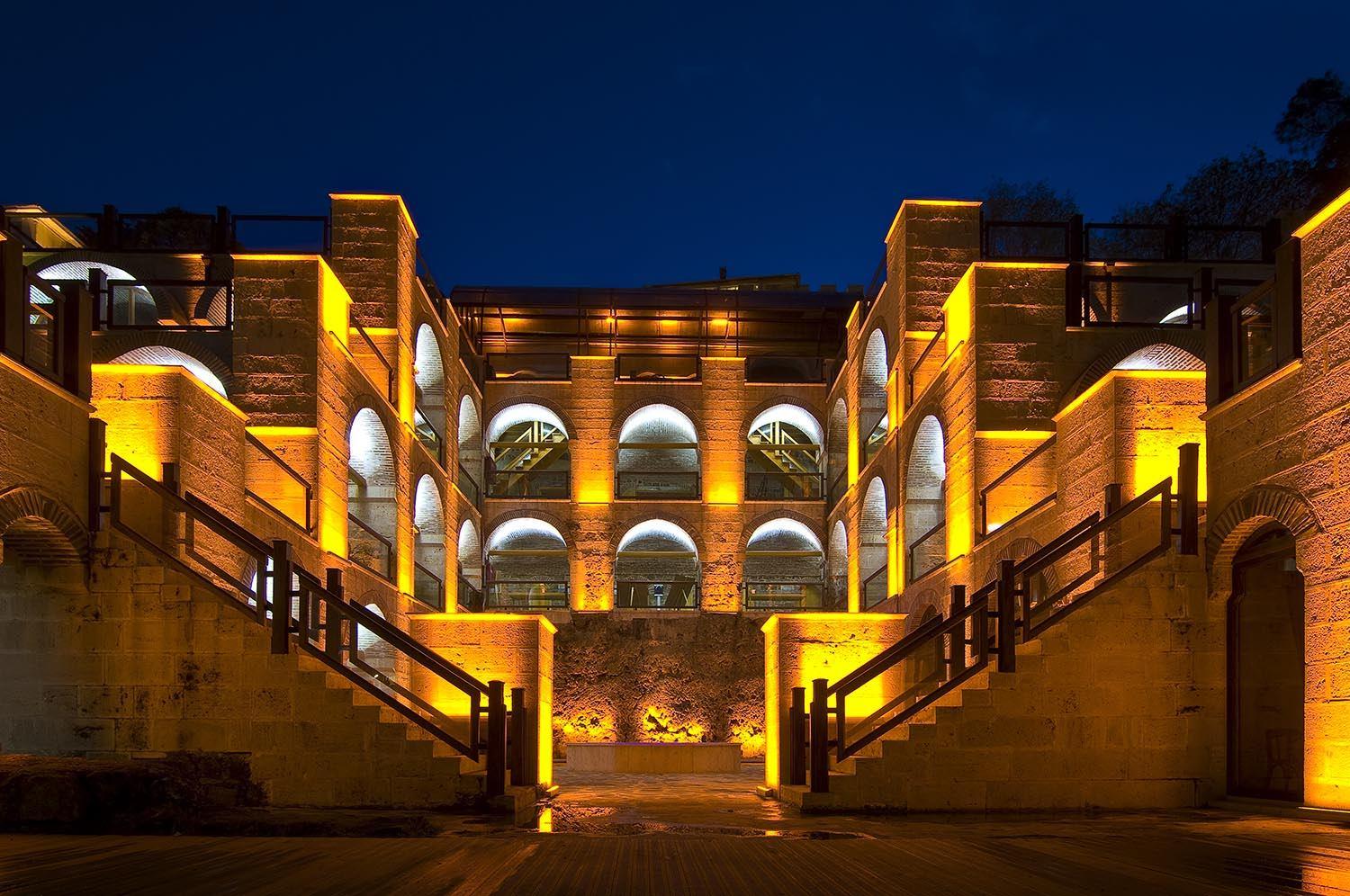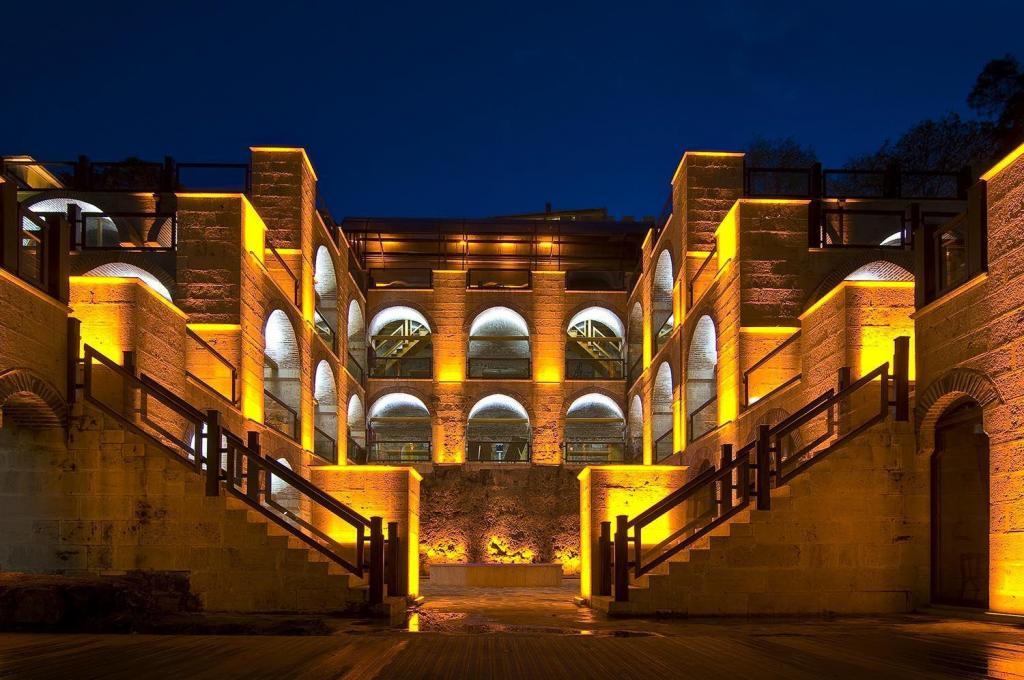 Bursa Covered Bazaar
The Covered Bazaar, which looks to be the Grand Bazaar in Istanbul, is one of the important shopping places in Bursa. I suggest couples who make preparations for the wedding. There are mostly jewellery shops in the Covered Bazaar.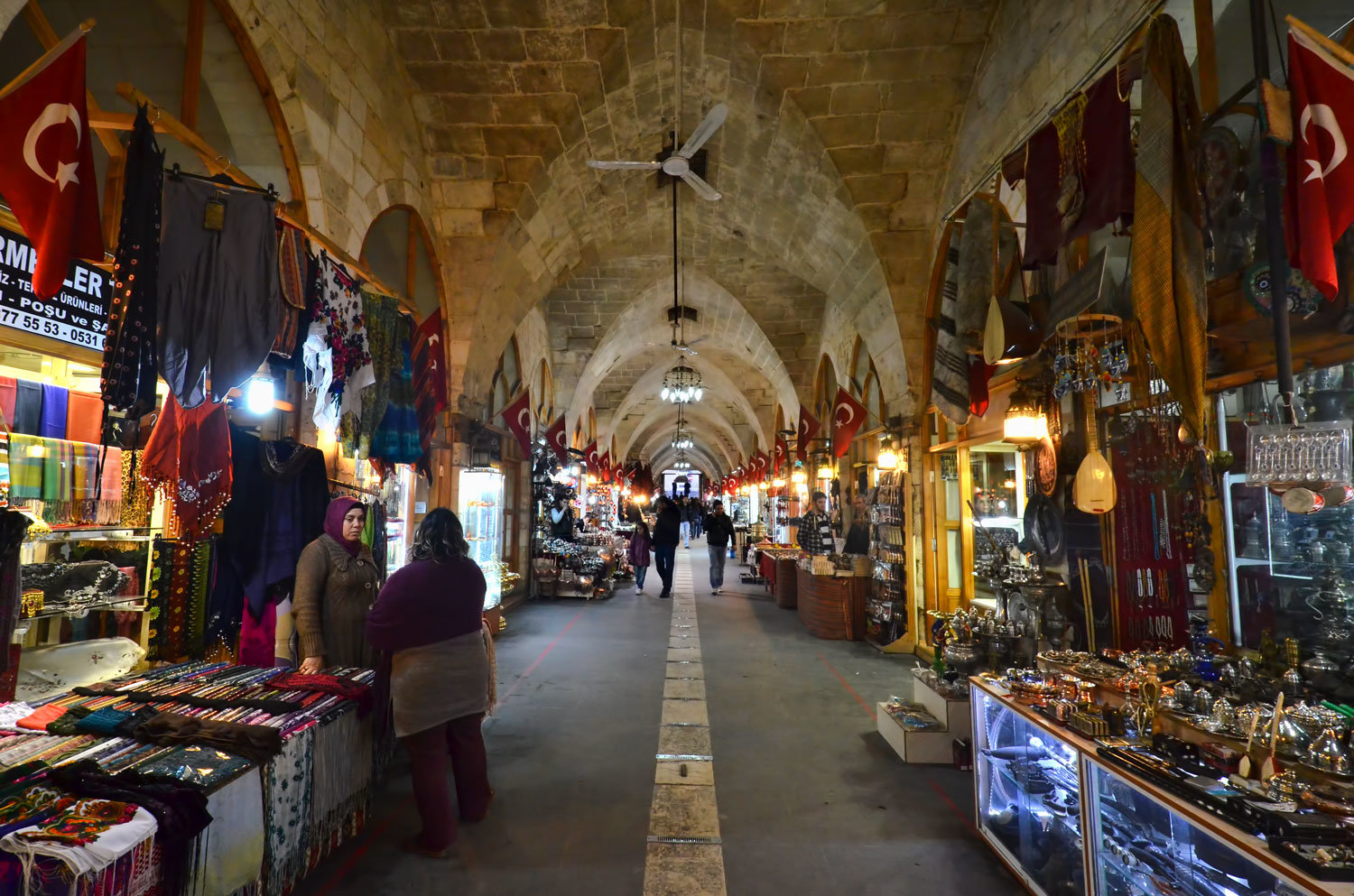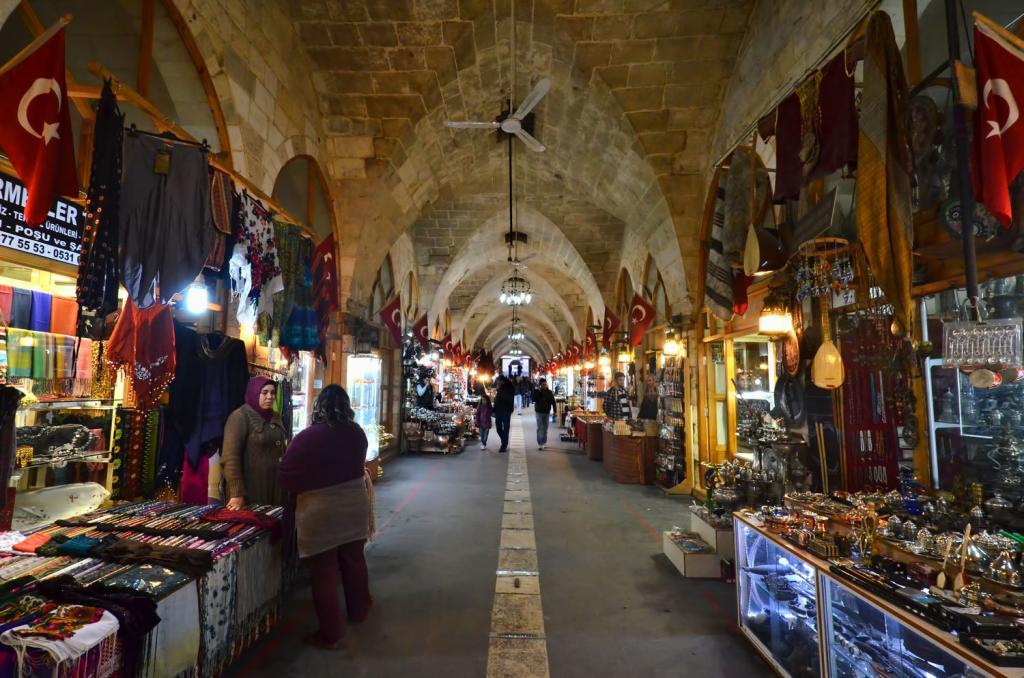 Bursa Castle (The Gate of the Sultanate)
The Sultanate Gate, which is believed to have been built by the Bithynians in the 1st century BC. , should be seen. Many ruins of the Roman period are seen on this structure. Although it has five doors in the past, its shape is round arches and battlement nowadays. It wouldn't be wrong to say I felt like a princess while passing the Sultanate Gate.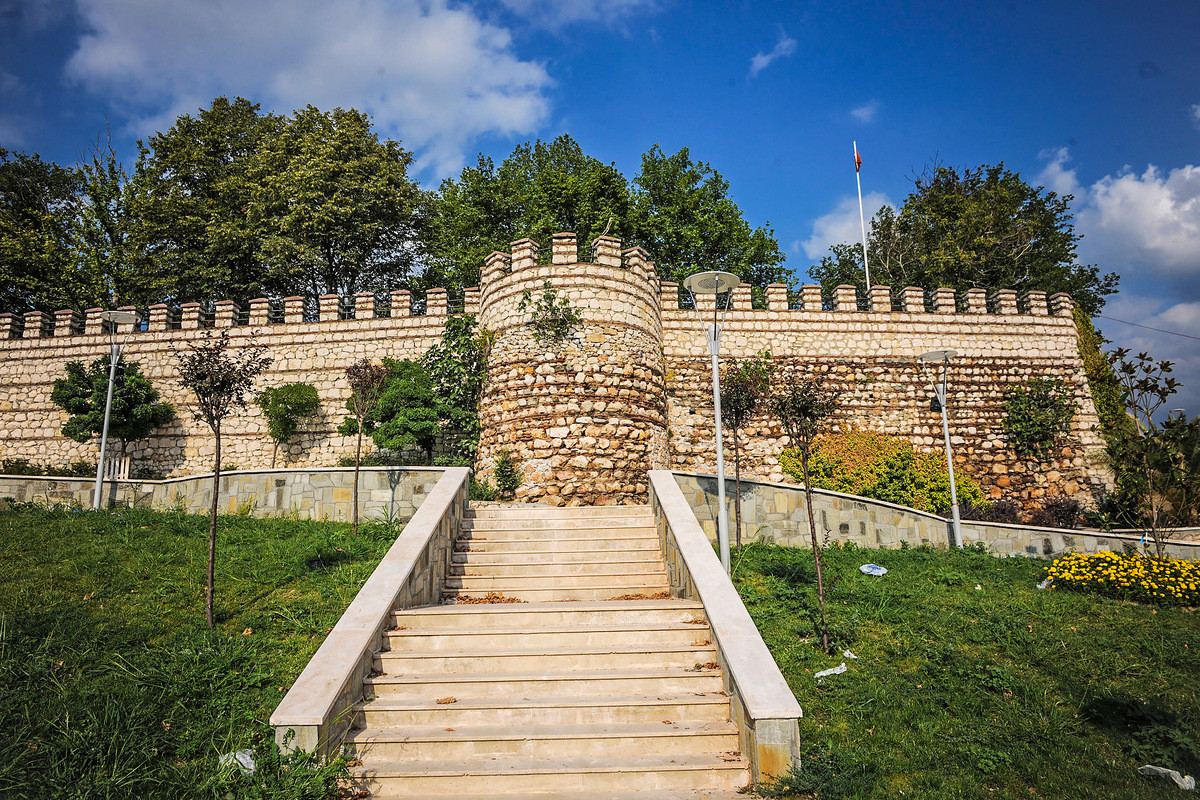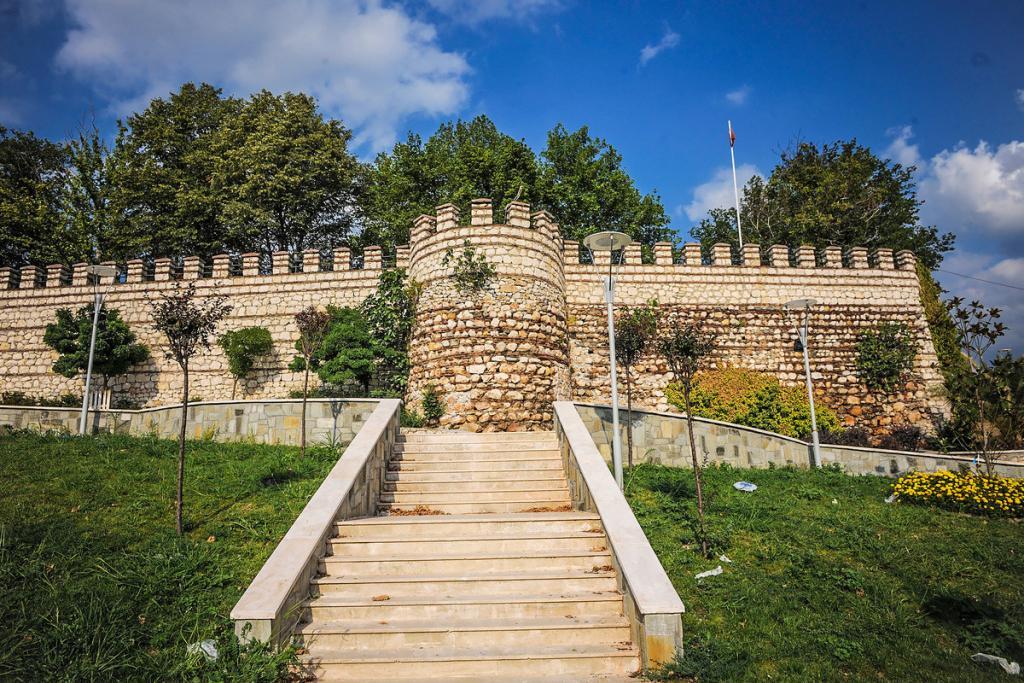 Bursa City Museum
Bursa City Museum was built in 1926 by Ekrem Hakkı Ayverdi. There are examples of waxworks and handicrafts of the Ottoman Sultan.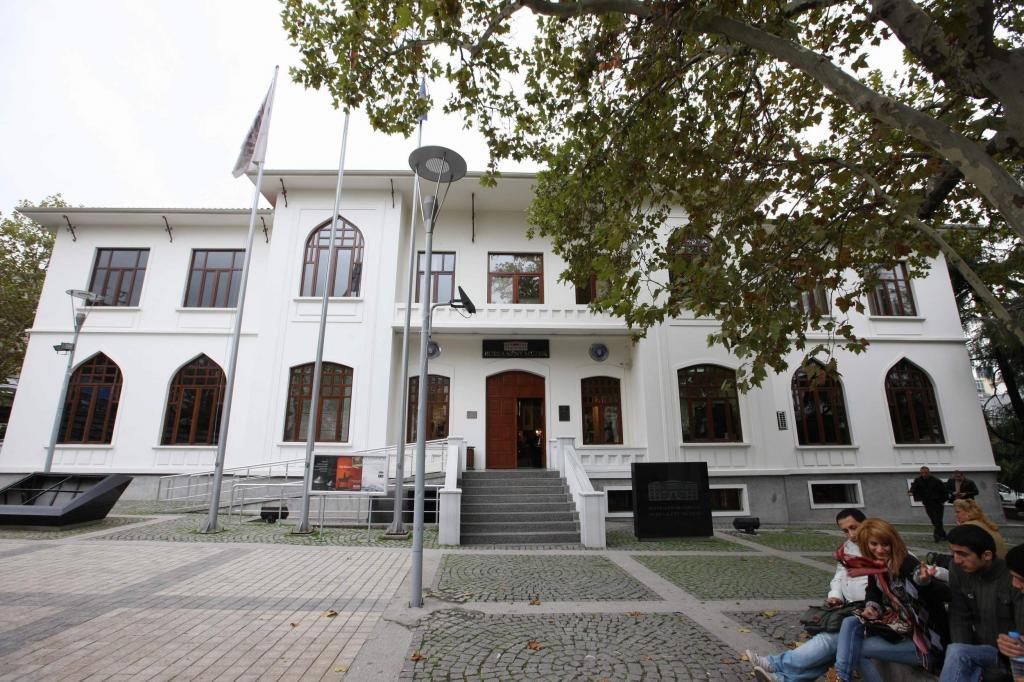 Tofaş Bursa Anatolian Cars Museum
Tofaş Bursa Anatolian Cars Museum was opened with the support of Koç Foundation in 2002. You can have a nostalgic day by seeing the car models coming from past to present.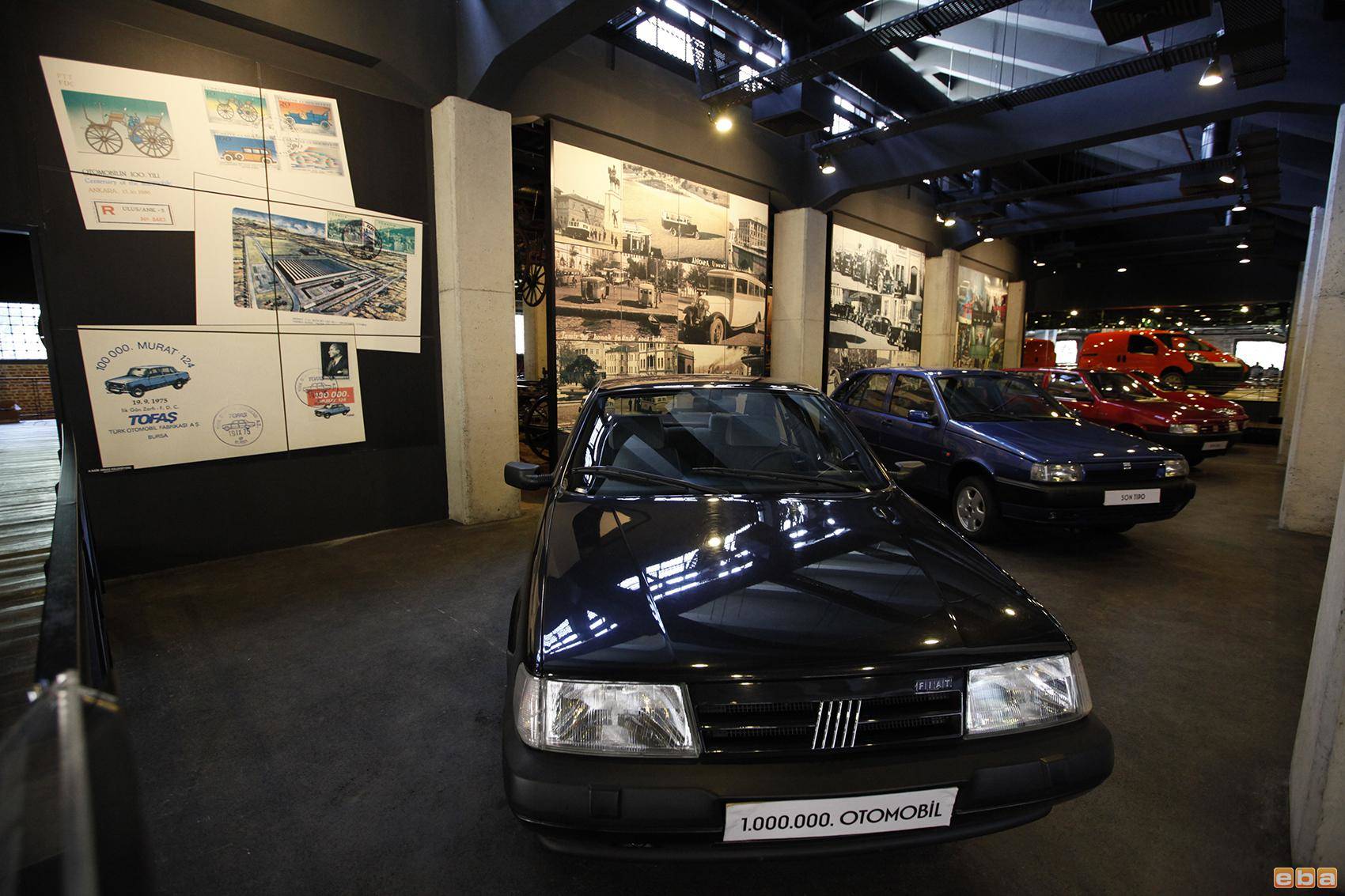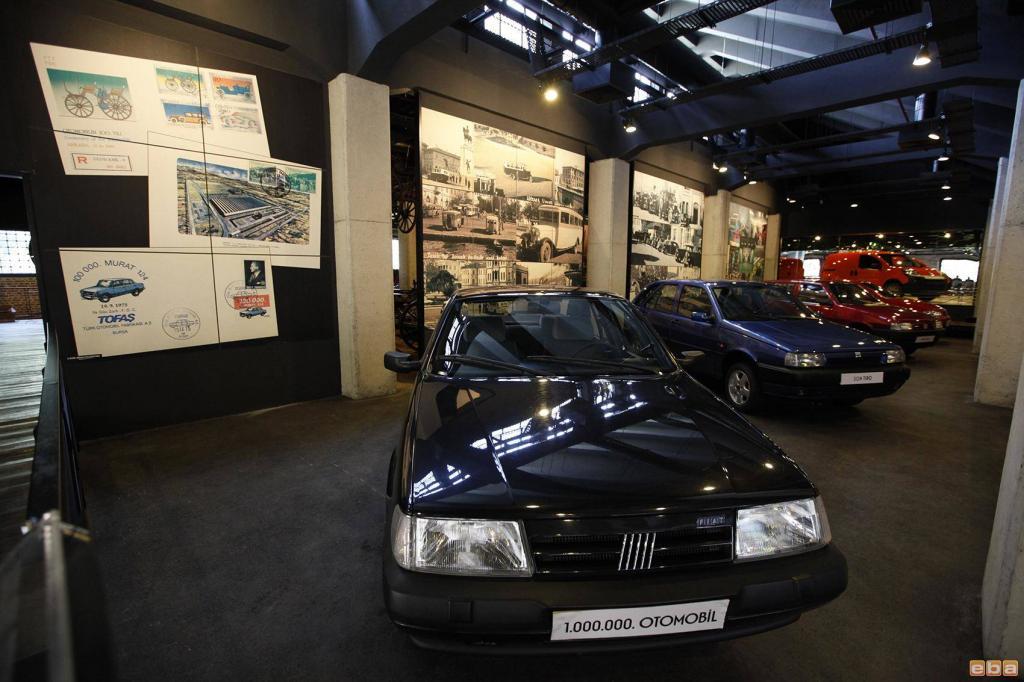 Suuçtu Falls
Suuçtu Falls located in the Mustafakemalpaşa district of Bursa. It is an essential destination for nature lovers during the Bursa visits. The falls, which pulses from 38 meters in height, does not pulse very roughly because of the low temperature in the summer months but It presents a full visual feast in the winter months. It has a picnic and relaxation area, also Suuçtu has a trout facility at the top.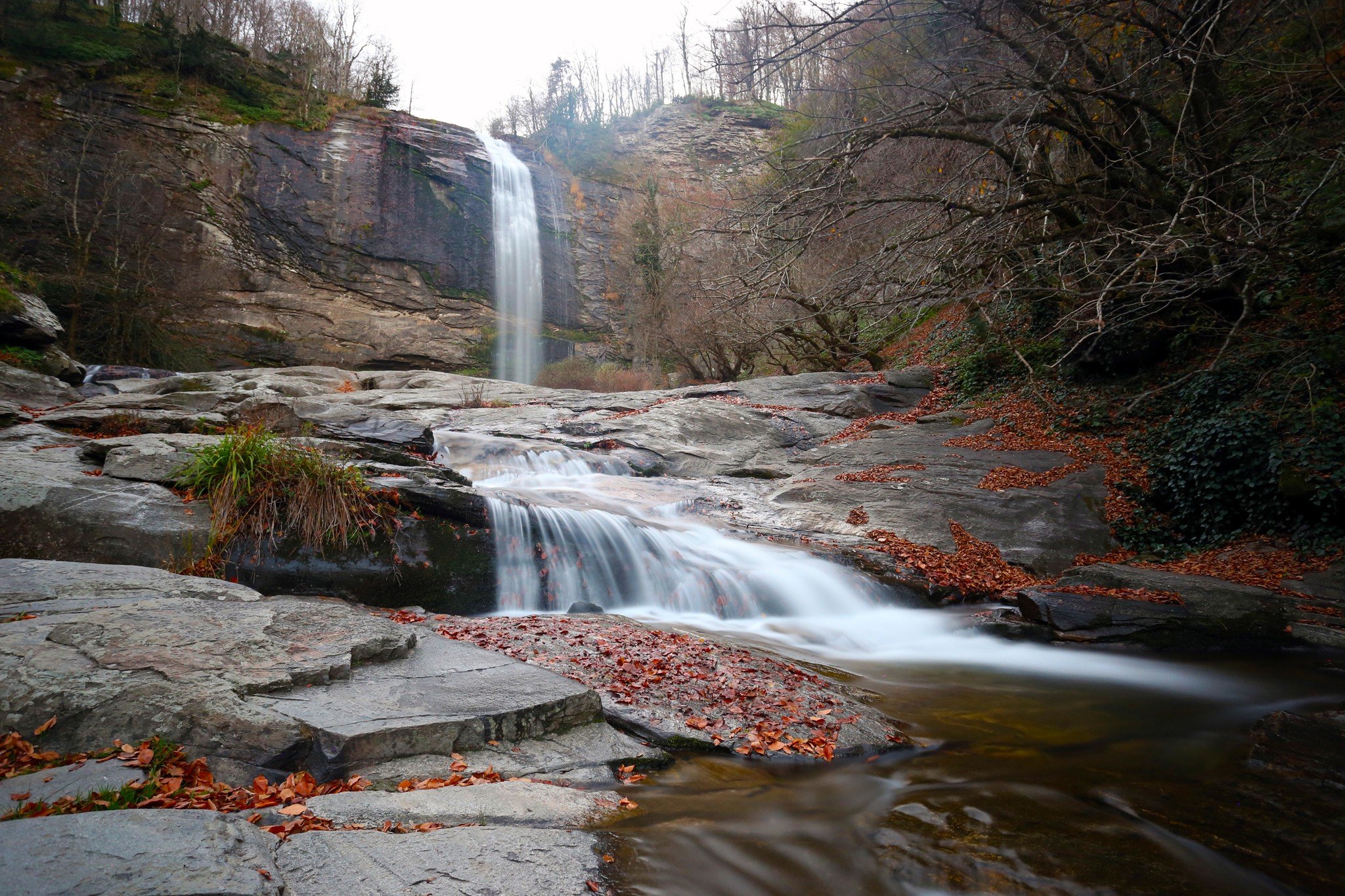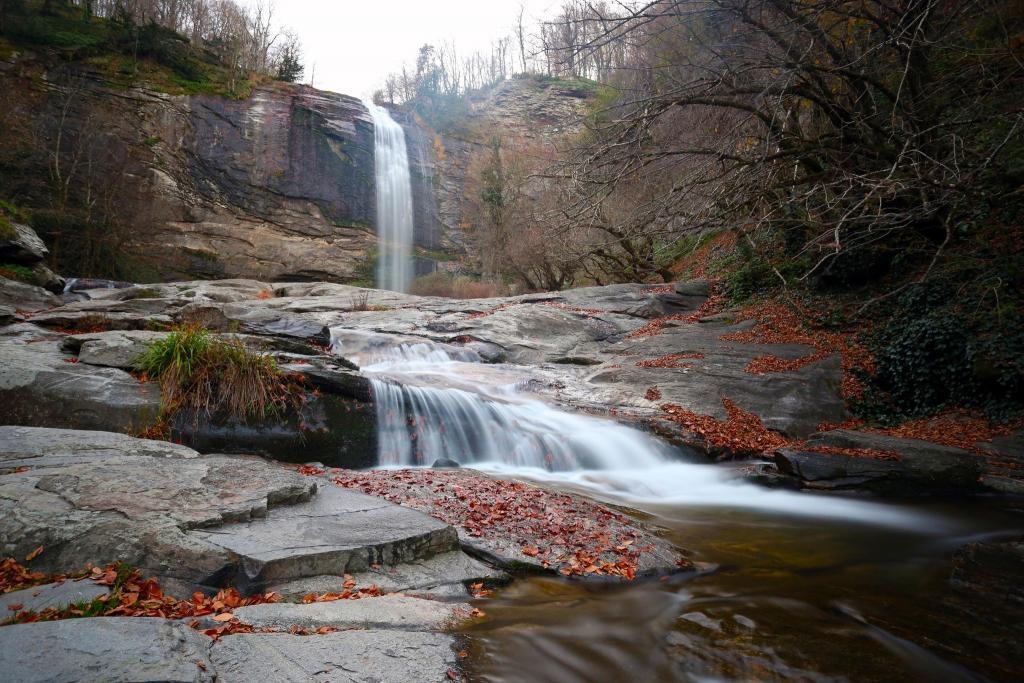 Uludağ
Uludağ was known as Keşiş Mountain during the Ottoman Empire. It was started to be called Uludağ, which is the highest point of the Marmara Region, in 1925. As the essence of winter sports, it is the most popular tourist areas visited by domestic and foreign tourists every year. From December to March, in addition to skiing, you can enjoy activities such as snowboarding, mountain climbing, snow motorcycle and trekking in Uludağ, which offers a suitable environment for winter sports. If you plan to stay in Bursa, you can find many hotel options around Uludağ. For more: https://toursce.com/destinations/uludag-ski-centre/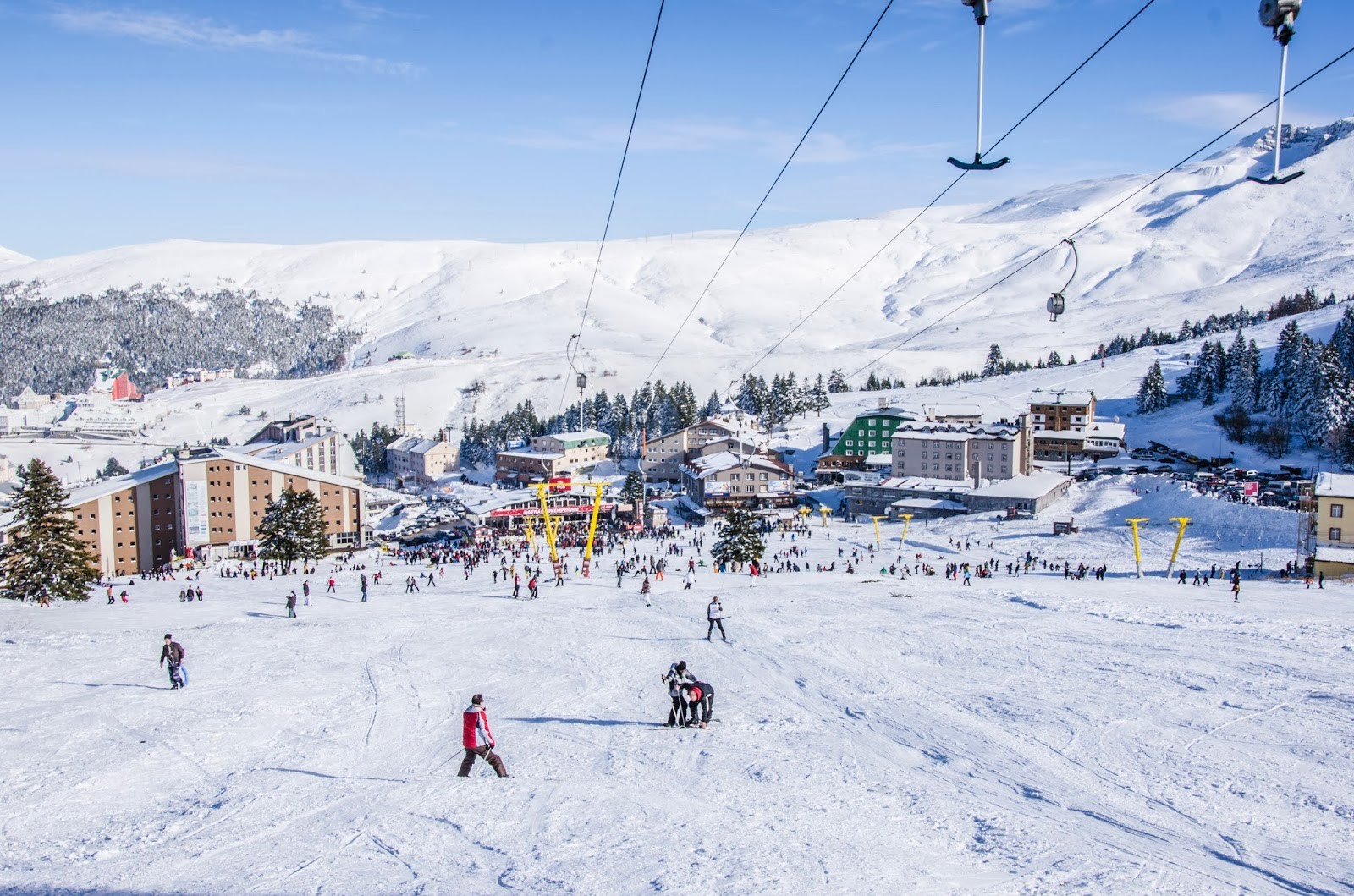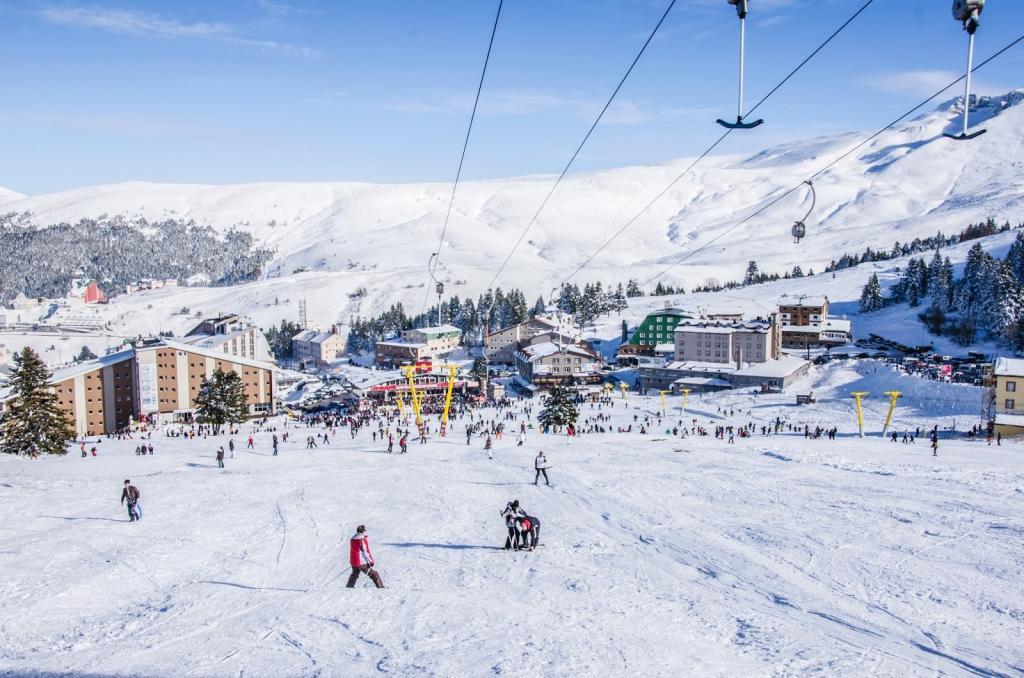 Oylat Valley
Oylat Valley, located in İnegöl, is a hidden paradise for visitors. Oylat Valley, also known as oxygen-rich of İnegöl, is also famous for its thermal springs. There are many pines, oaks, hornbeams and linden trees in this forest. With a sense of calmness and plenty of peace, my heart has earned it. Oylat Valley is also appropriate for trekking enthusiasts. Oylat Valley should be in the list of "Places to visit in Bursa" with its natural beauties. You are not actually considered to have finished without seeing the affluent waterfalls during your walk in the valley, and without having the dazzling effect of oxygen on your Bursa tour. I am telling you.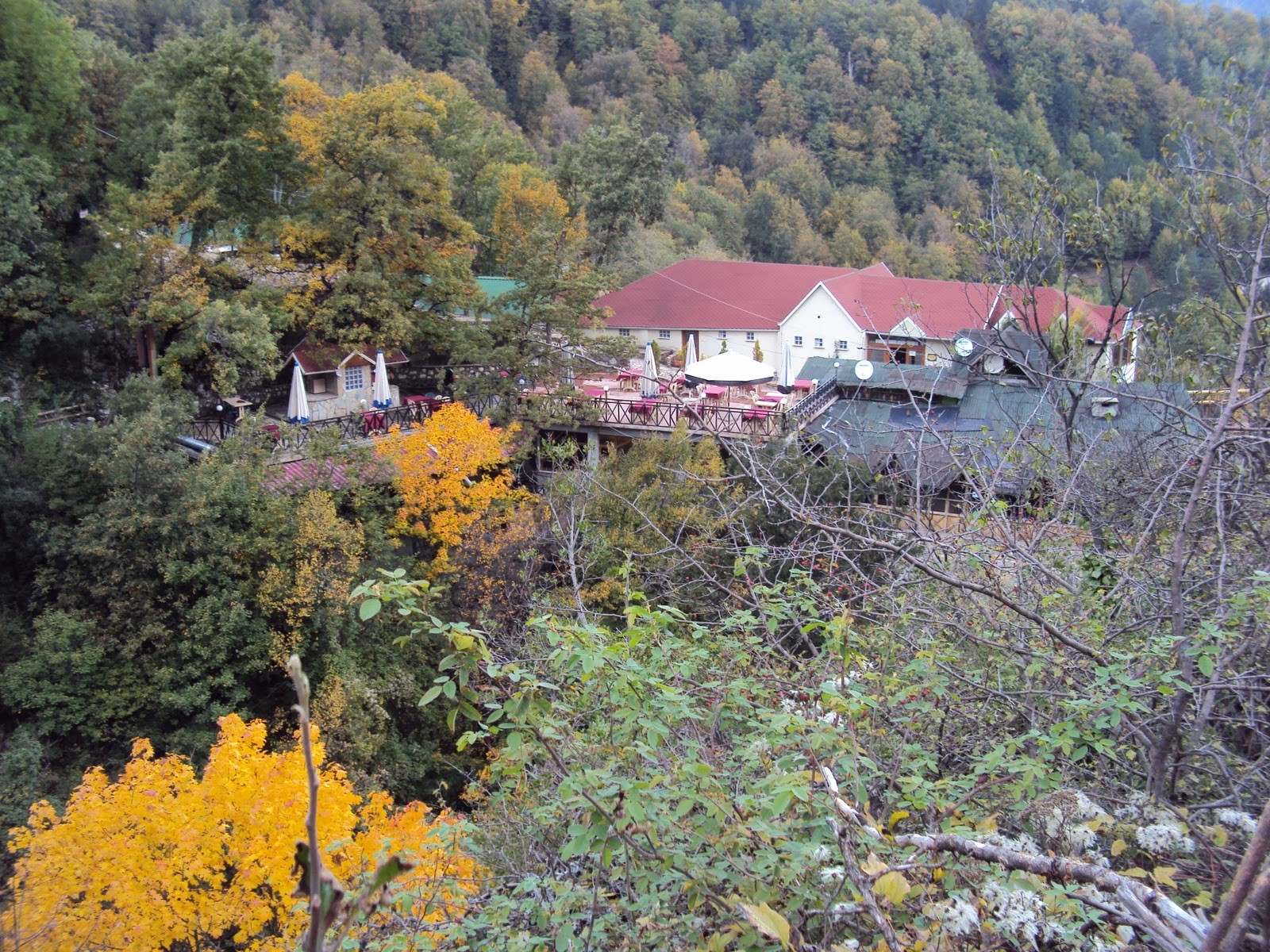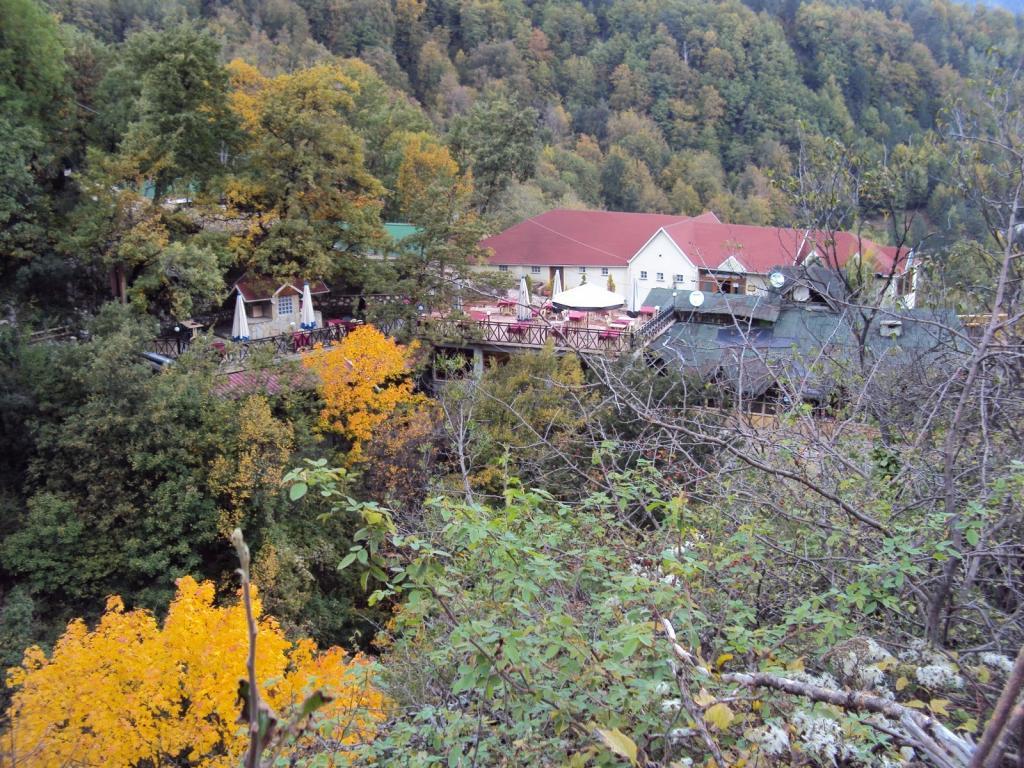 Karacabey Floodplain Forests
The scenery of the floodplain, which is 25 km away from the Karacabey district of Bursa, is the fascinating place those who see. The lake turns into floodplain by causing floods with raising water levels in the winter season. From May, you can see lotus here there and anywhere. It is up to us to watch these beauties and take pictures. Also, the "freshwater swamp forest" known as floodplains are only four places in our country (İğneada-Tekirdag, Acarlar-Sakarya, Sarıkum-Sinop and Karacabey-Bursa). Without visiting the natural wonders, "places to visit in Bursa" has not to be completed.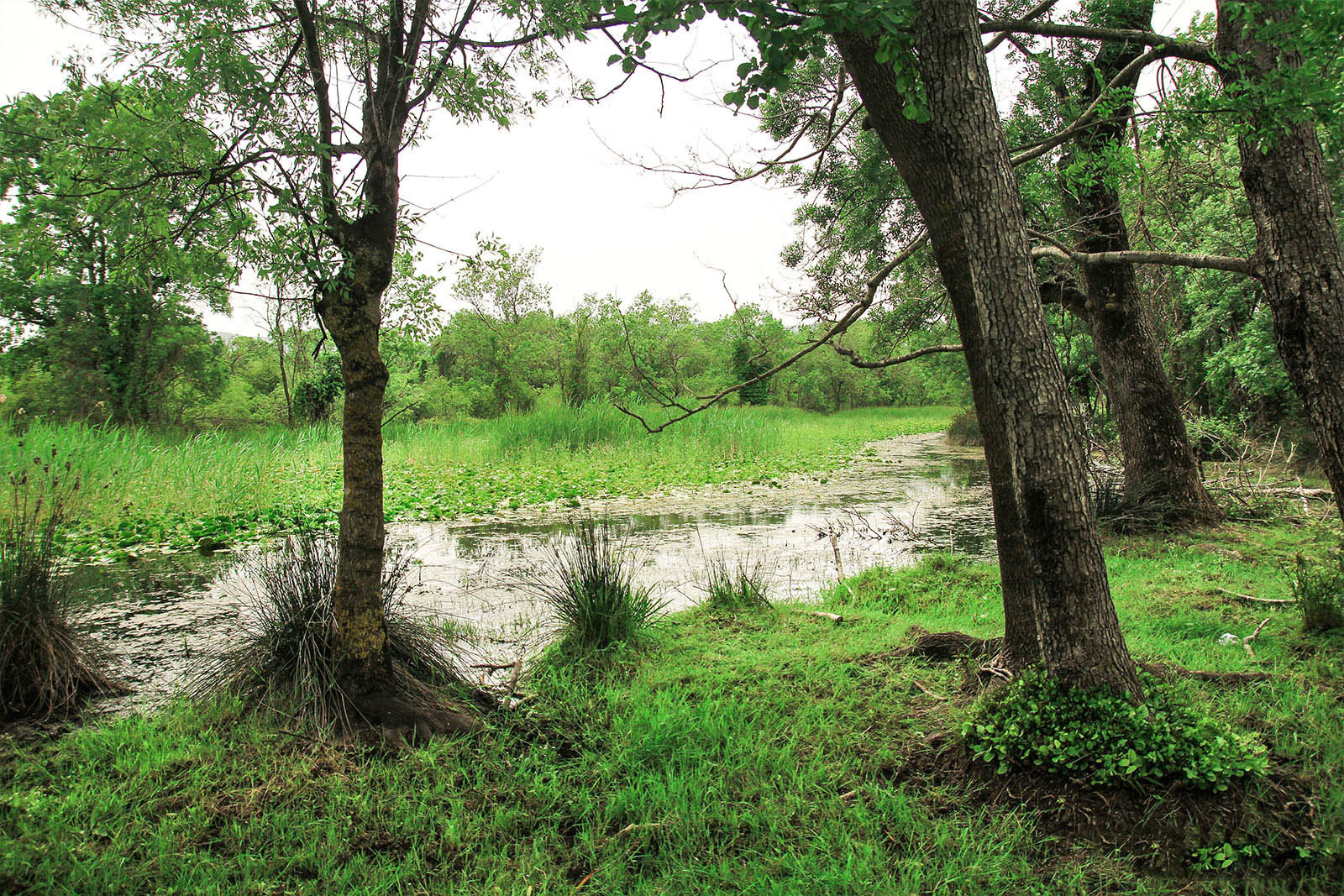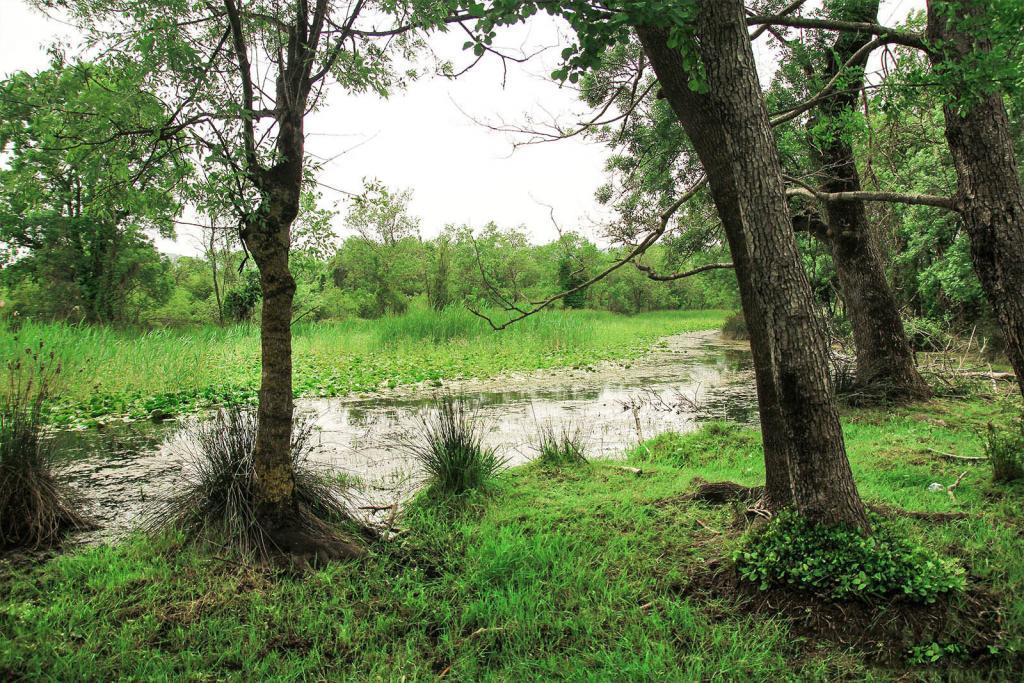 How to Go Bursa?
Bursa has very many alternatives from the point of means of transport. Osmangazi Bridge is the most suitable for those who want to come by special vehicle. After the construction of the bridge, the journeys are just 1.5 hours between İstanbul and Bursa.
If you prefer to travel by bus, Bursa terminal is 10 km away from the city center. It is possible to get to the city center by bus or taxi after you have reached the terminal.
If you choose to travel by sea, there are daily voyages to Mudanya with BUDO and IDO. After you arrive at Mudanya, you can go to the city center after a half-hour.
If you prefer an airplane, you can arrive at the city center after approximately 1 hour from the airport in Yenişehir.