Pamukkale is a town in Turkey located in Denizli. The region has been seen as a very important tourism area for years. The most popular beauty of the area is undoubtedly Pamukkale Travertines.
Pamukkale looks almost like a natural history museum, is quite large and high. Traventenes continue from a low point to the top. The fact that the whole area has a white picture is quite admirable. But the only reason you should visit Pamukkale is not travertine! Although travertines are an area that every tourist wants to see, there are also some places of human history to be seen in Pamukkale. For example, the ancient cities in the region may be your other reasons.
In today's article, we will try to give you detailed information about Pamukkale.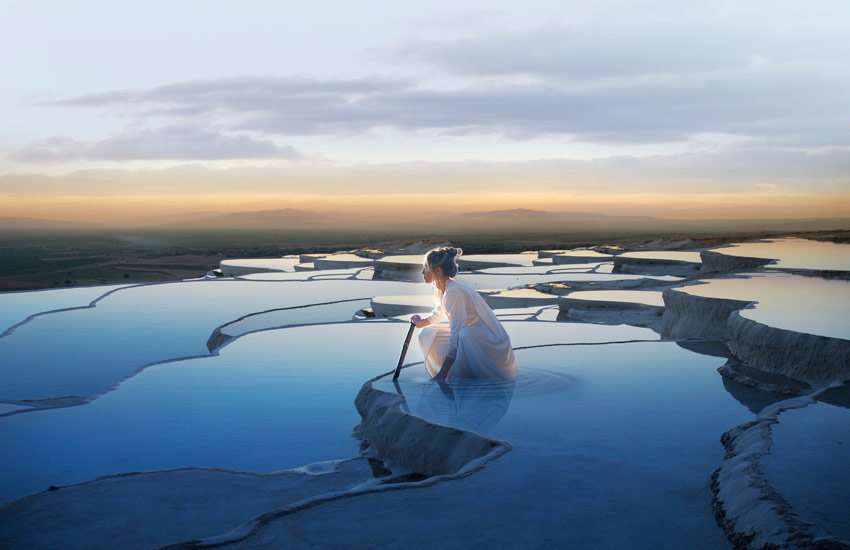 How To Go Pamukkale?
Pamukkale is located in Turkey's Aegean region. Local and foreign tourists visit the region every year. In general, it is possible to say that tourists prefer tours to visit Pamukkale. Thanks to a special travel tour, you can examine the historical and natural beauties of Pamukkale and get detailed information about them.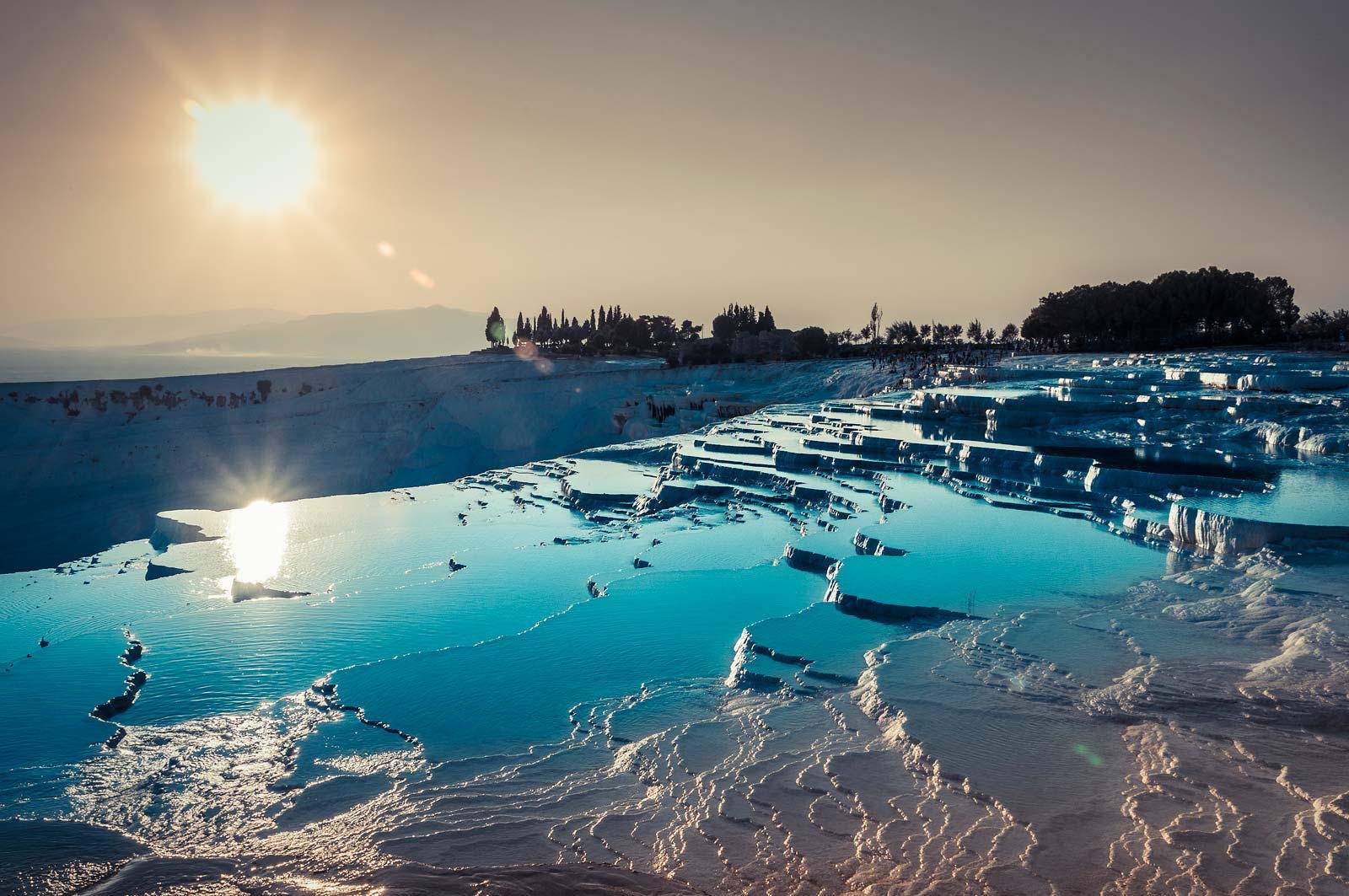 In addition, there are several ways to get personal transportation to Pamukkale.
If you are residing in the centre of Denizli, you can come to Pamukkale with public transportation. For this, you should use Denizli Bus Station and get on the local bus.
If you are going to be transported by your private vehicle, you need to go north on the D585 road line.
Visit Pamukkale and Ephesus in just 2 days! https://toursce.com/tour/ephesus-pamukkale-tour-from-istanbul-2-days/
When To Go Pamukkale?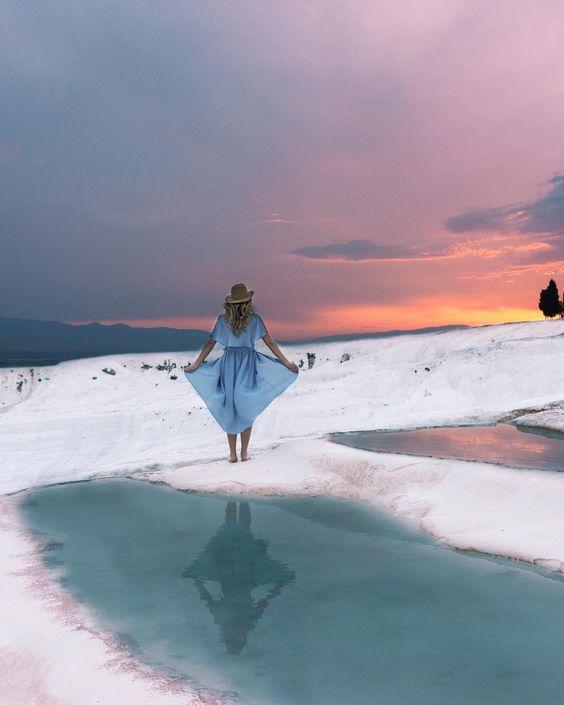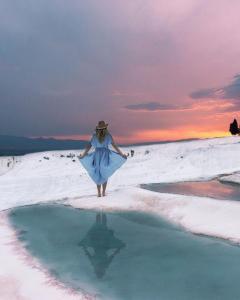 To visit the region, we recommend you to choose the spring and summer months. The reason for this is that the open air areas that can be visited in the region are quite wide. It is necessary to have good weather conditions in order to have a pleasant time walking among these areas. However, there are many tourists who prefer to come to the region in winter, especially for spa treatments and thermal water treatment. That's why you should choose the time!
Where To Visit in Pamukkale?
The most important place to visit in Pamukkale is Pamukkale Travertines. But if you want to plan a more full and enjoyable trip, you can also visit a few more places. Under this heading, let's examine the main tourist areas in the region. You can visit Pamukkale with the Pamukkale Tour from Istanbul.
Travertines are natural structures with high levels of calcium and carbonate. These substances collapse over time due to temperature and elevation.  Calcium and carbonate, with time goes, stalactites that collapse towards the bottom of the structure. When these stalactites come together, travertines are formed. This natural phenomenon, which took place in the region over the centuries, offers a perfect view.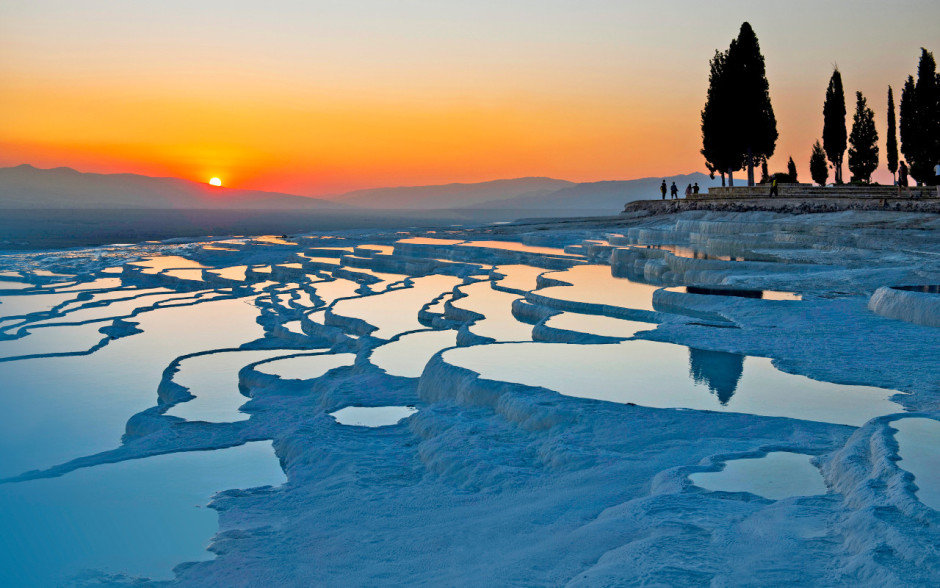 A white mountain of 2800 meters is waiting for you to visit. You have to pay a very symbolic and low amount to enter the region. There are some puddles in both the lower and the lowest regions of the travertines. These puddles are composed of thermal waters, quite healing. Therefore, many people visit here to treat their foot – health problems.
The most famous pond in the region is known as the Cleopatra Pool (Kleopatra Havuzu). In this small pool, Cleopatra is believed to swim in the past. Also among the rumours that the beneficiaries of the water will gain healing and beauty. This pool is thought to have occurred in the B.C. 60s. You have to pay a fee to enter the pool. But it is possible to say that the water is quite clean and clear.
Laodikeia Ancient City and Hierapolis Ancient City
The ancient city of Hierapolis is included in the UNESCO World Cultural Heritage List. It is, therefore, a very popular area. The city is spreading over a very large area and there are some symbolic buildings such as living areas and the ancient theater. Laodikeia Ancient City was dated to B.C. 1st century.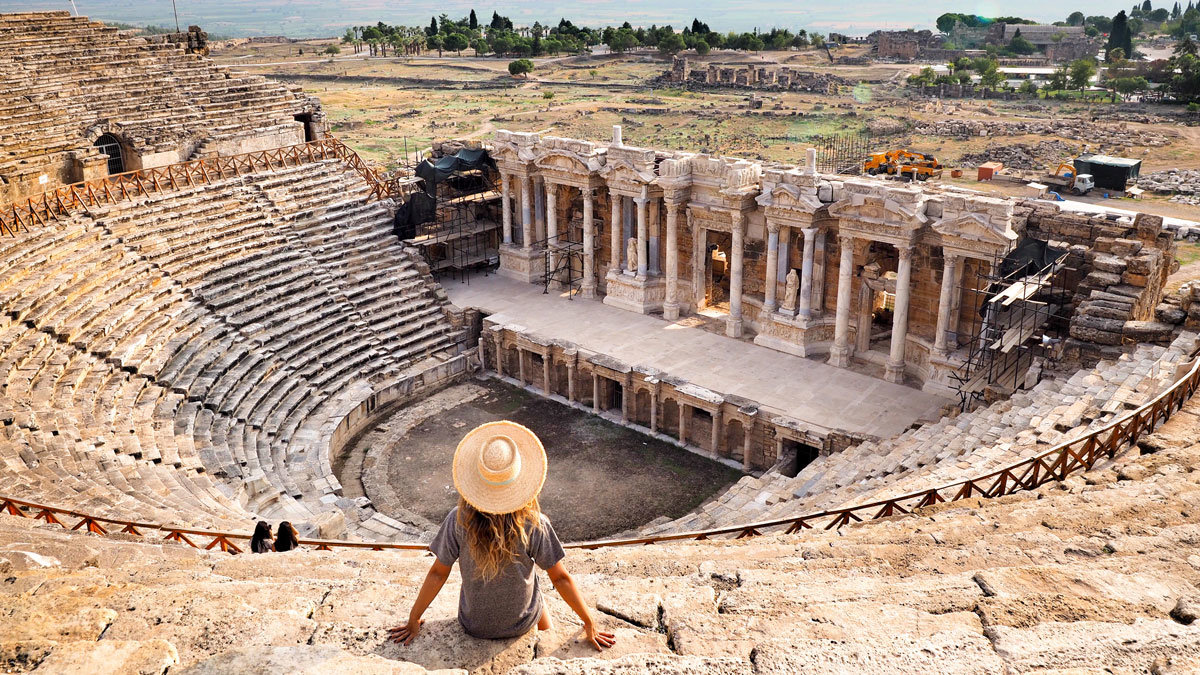 The name of the city was designated Laodikeia because of the Lykos river. Both antique cities are located in a region close to the travertines. After going to the Travertines, you can reach these areas by taking a short walk.

Where To Stay in Pamukkale?
Due to thermal water tourism, there are many luxury hotels in Pamukkale. These hotels provide you with various spa services. Active in both summer and winter, the hotels have indoor and outdoor pools and thermal water facilities. We have done a little research on the thermal hotels in the area and we have prepared a list. You can review.
These hotels are in an area close to the travertines. If you want to stay in an area close to the city, you can choose the following hotels:
Tips For Your Pamukkale Trip!
There will be some things to consider during your trip to Pamukkale. Let's examine them under this heading.  Check our  Pamukkale tours.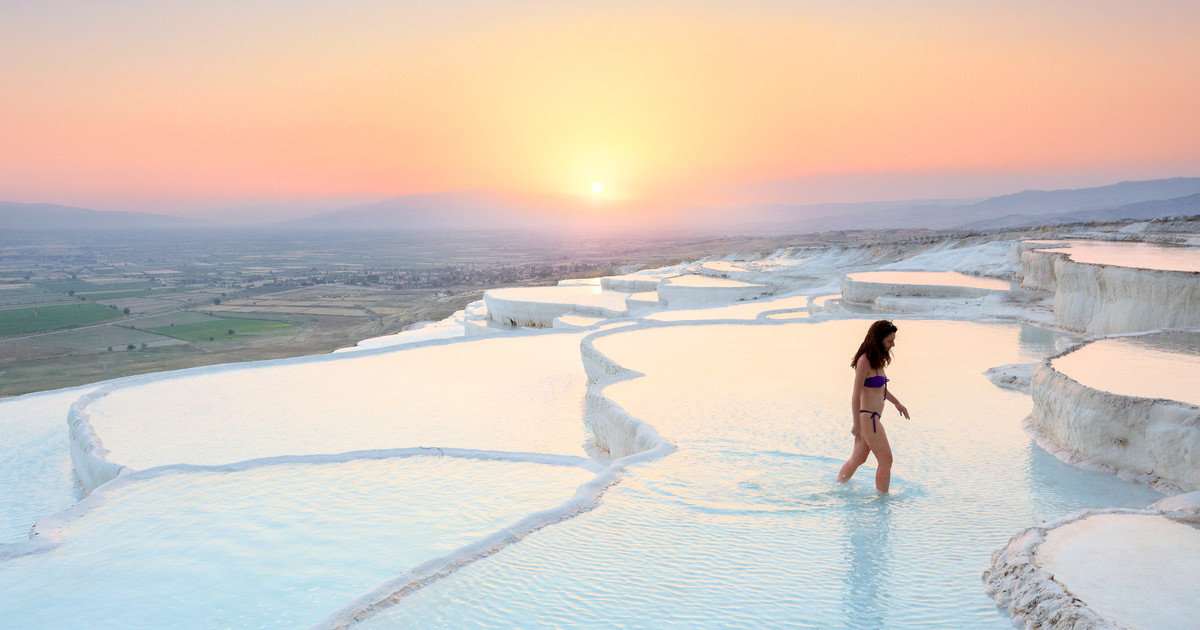 First of all, do not forget to bring plenty of coins. As you have access to the ruins and facilities, you have to carry with you to avoid a cash problem.
You will need to remove your shoes while visiting Pamukkale travertines. Therefore, we recommend that you bring a light bag with you.
If you want to watch the whole of Denizli from a high area, you can do so with the Microlight activity. The fee is approximately 200 TL. But this activity will give you a completely different experience.
If you want to spend one night in Pamukkale, you definitely try the hot air balloon flight in Pamukkale.