Bodrum is an important tourism center not just for our country but also for the world with its natural beauties, historical buildings bearing the traces of different cultures, and festival activities. "Places to Visit in Bodrum" present different alternatives for local and foreign tourists.
Places to Visit in Bodrum
The charming town of Muğla is Bodrum; it is an unforgettable place for domestic and foreign tourists thanks to popular and natural beaches, peaceful nature, entertaining nightlife, museums and historical places. You can have a pleasant time with your loved ones by including the places we offer on our list of "Places to Visit in Bodrum".

You can also check TripAdvisor for the things to do in Bodrum.
Bodrum Castle
Bodrum Castle built in 1522 as the castle of the Knights of St Jean, and it is a symbol of Bodrum. It built on rocks surrounded by sea on three sides between two harbors and now used as Bodrum Museum of Underwater Archeology. In the castle, you can see works belonging to many important collections which exhibited in sections such as Turkish bath, Karyan Princess Hall, Classical Period Hall, Amphora and Camlik Hall, offering clues about ancient periods.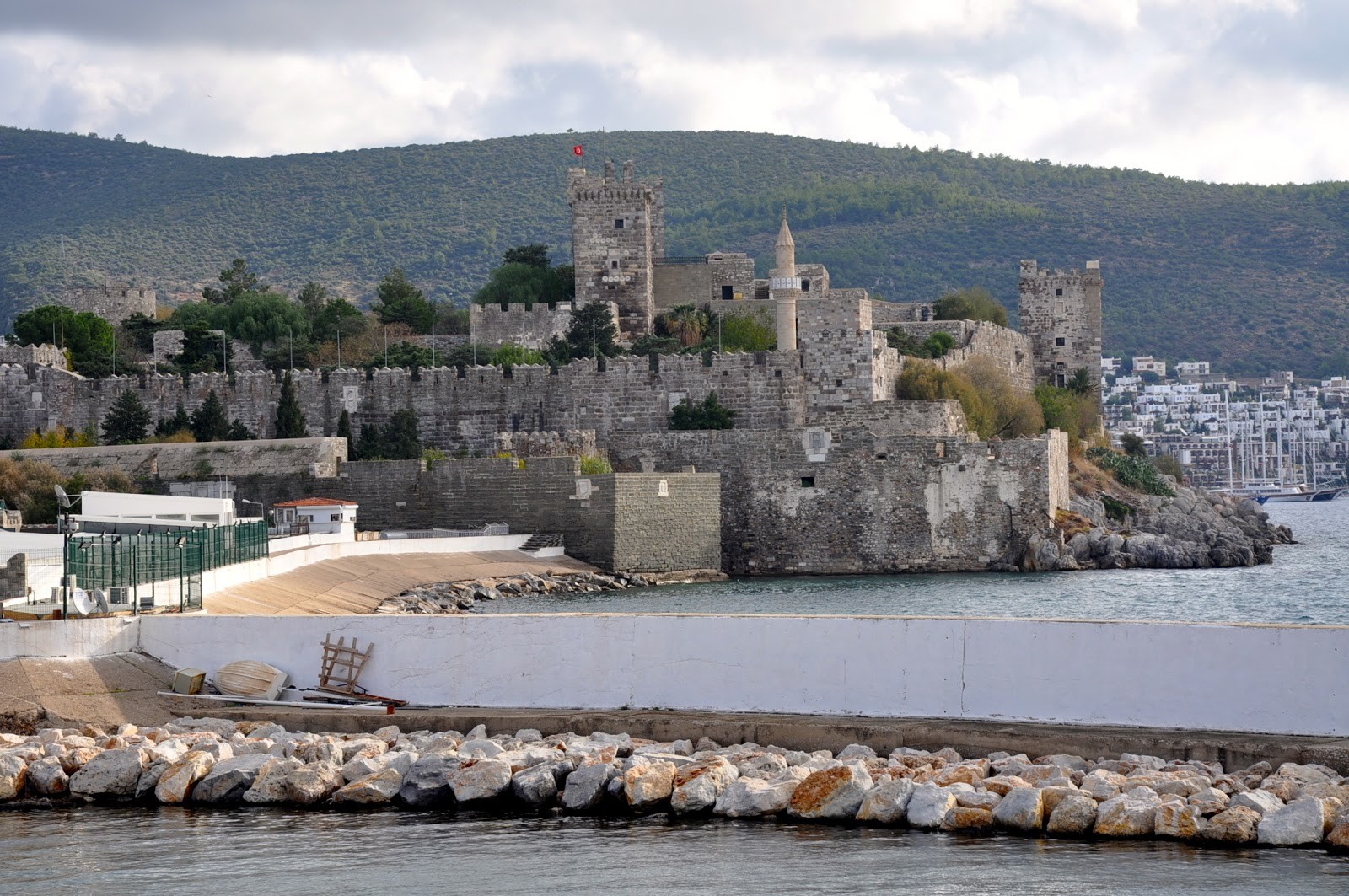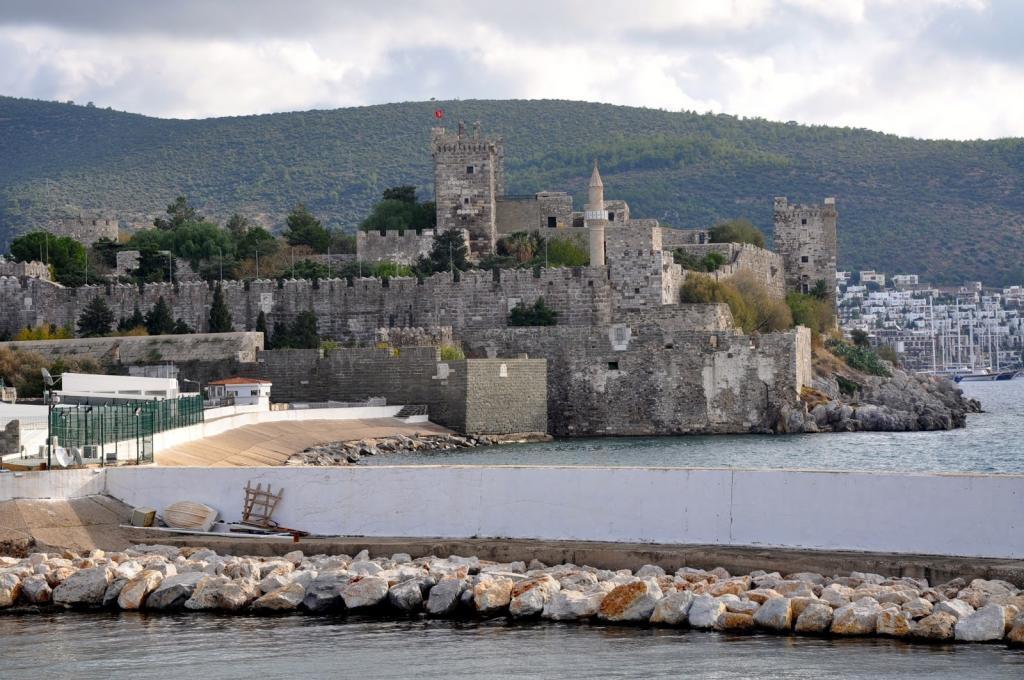 Bodrum Museum of Underwater Archaeology
Bodrum Museum of Underwater Archeology locates in Bodrum Castle, and it is one of the most important underwater archaeological museums of the world. You can add the museum, which has important works worth seeing, to the first place in the "Places to Visit in Bodrum" list. If you want to see underwater treasures, you can visit the Bodrum Museum of Underwater Archeology, which is open every year. You need to pay the admission charge for visiting.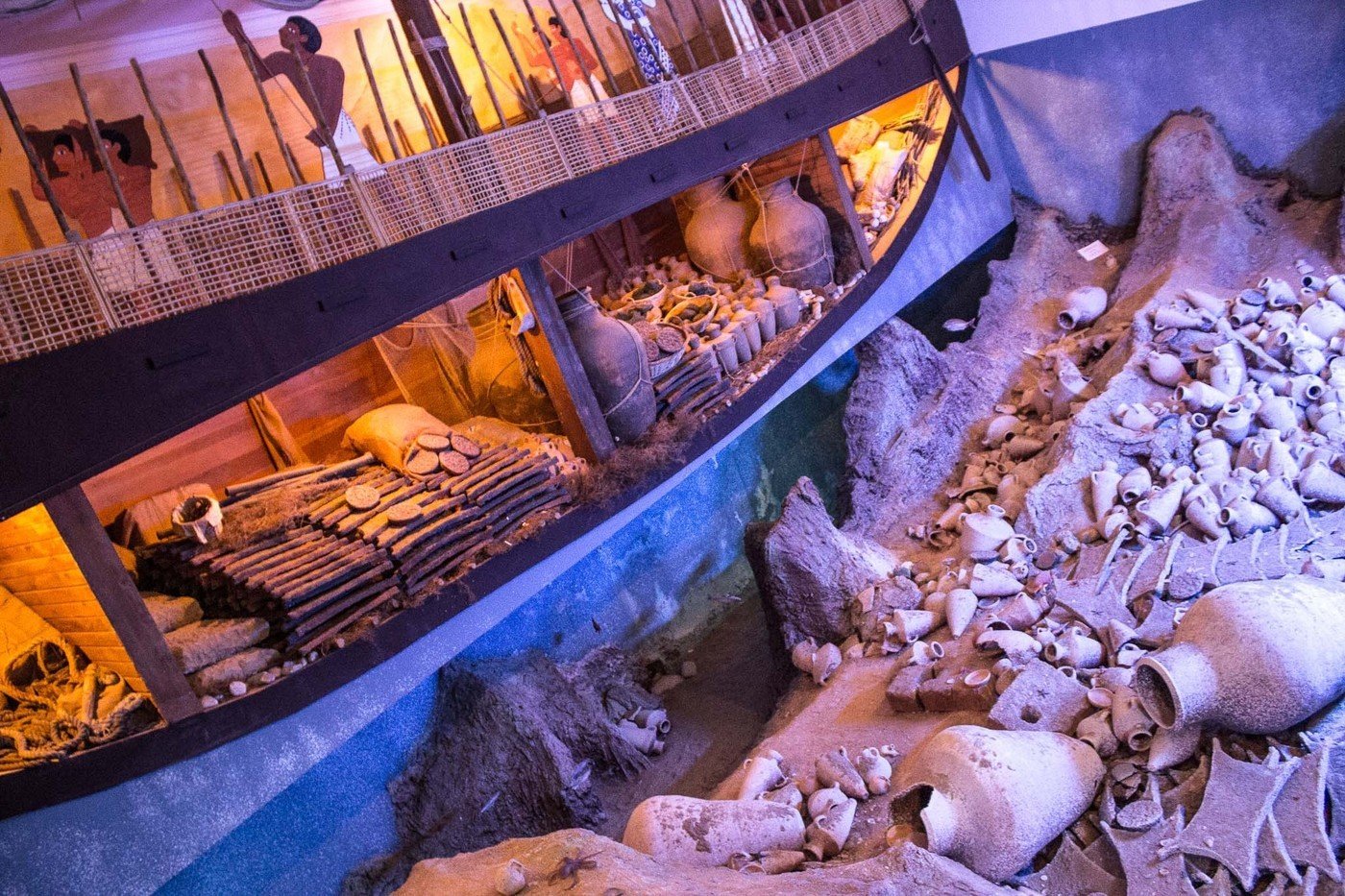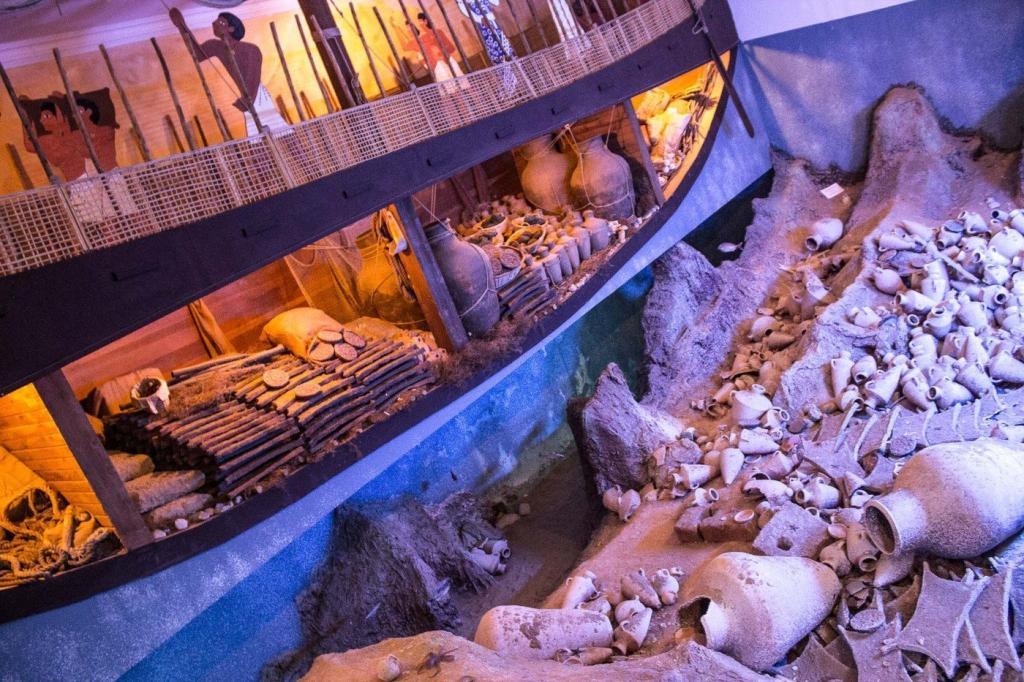 Mausoleum at Halicarnassus
The Mausoleum of Halicarnassus, built by his sister and his wife for King Mausolos, is on the World Seven Wonders list. It is a large monument which carries traces of Greek and Egyptian architecture and has a very magnificent architecture during its construction. It is among the important destination points that are the focus of tourists. Today, it is organized as an open-air museum and hosts a large number of visitors. In the mausoleum you can see various reliefs, remains and architectural fragments.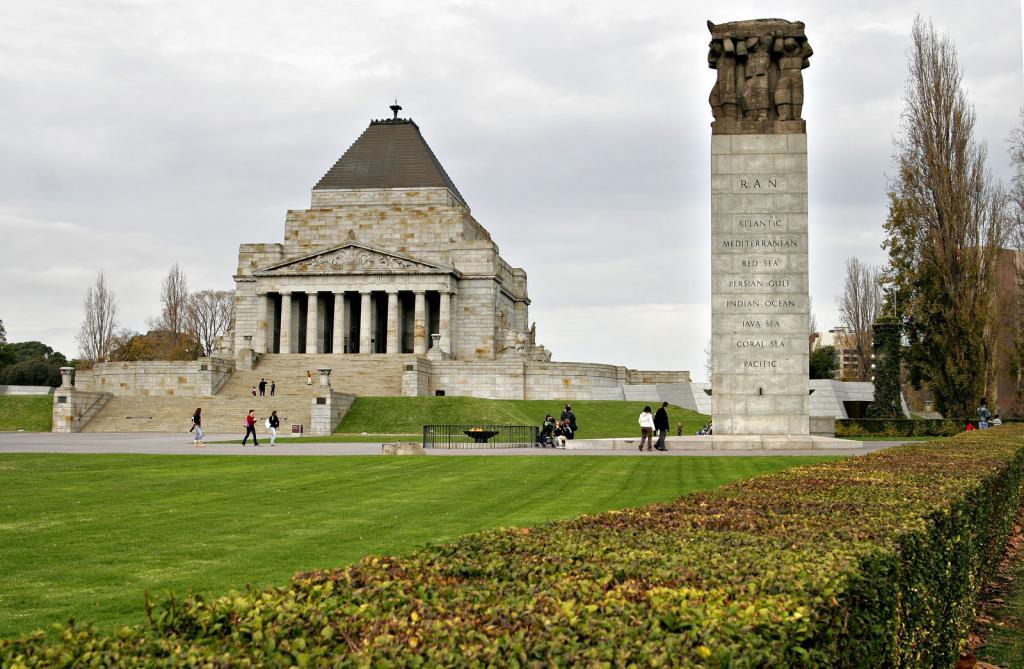 Zeki Müren Art Museum
The house, where Zeki Müren spent the last days of his life in Bodrum, has been serving as a museum since 2000. The lower floor is decorated in the same way as the artist used it. And the upper floor is used as a museum. In the two-storey art museum, you can see Zeki Müren's stage costumes, special items, awards, and fans' letters. You can visit the Zeki Müren Art Museum, which serves other days except for Mondays, for a little fee.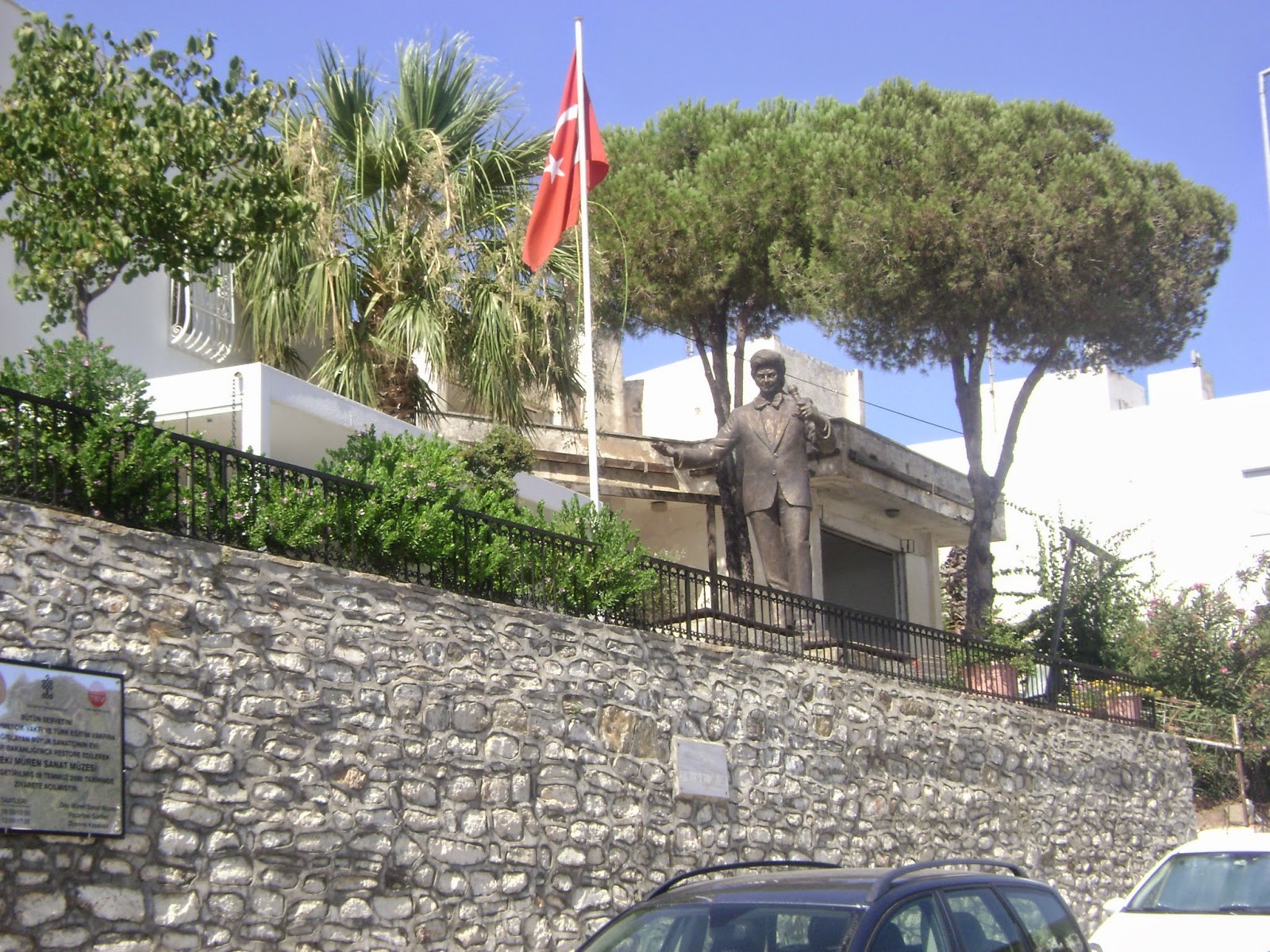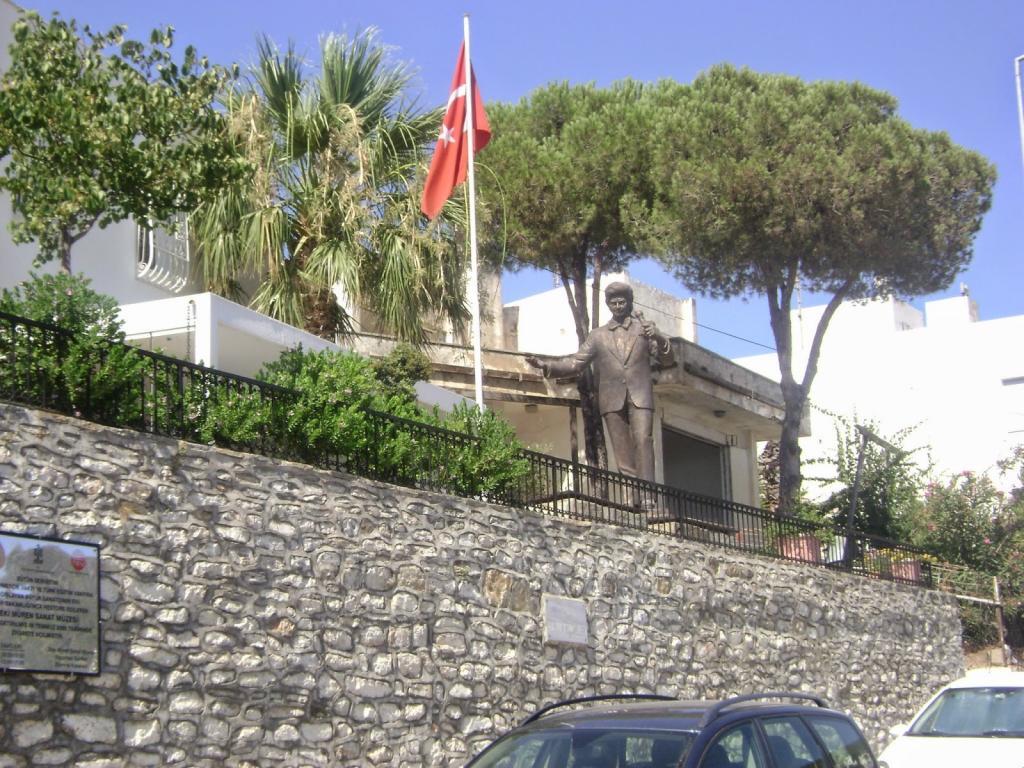 Ancient Theatre
The Ancient Theater is the only structure in Bodrum that can be remained from the Classical period. It is one of the oldest theaters of Anatolia. It has been restored in the 60's and has a capacity of 13 thousand people. The Ancient Theater hosts several festivals and concerts during certain periods of the year. You can find traces of history in the Ancient Theater, which was used sacrificing for Dionysus in ancient times.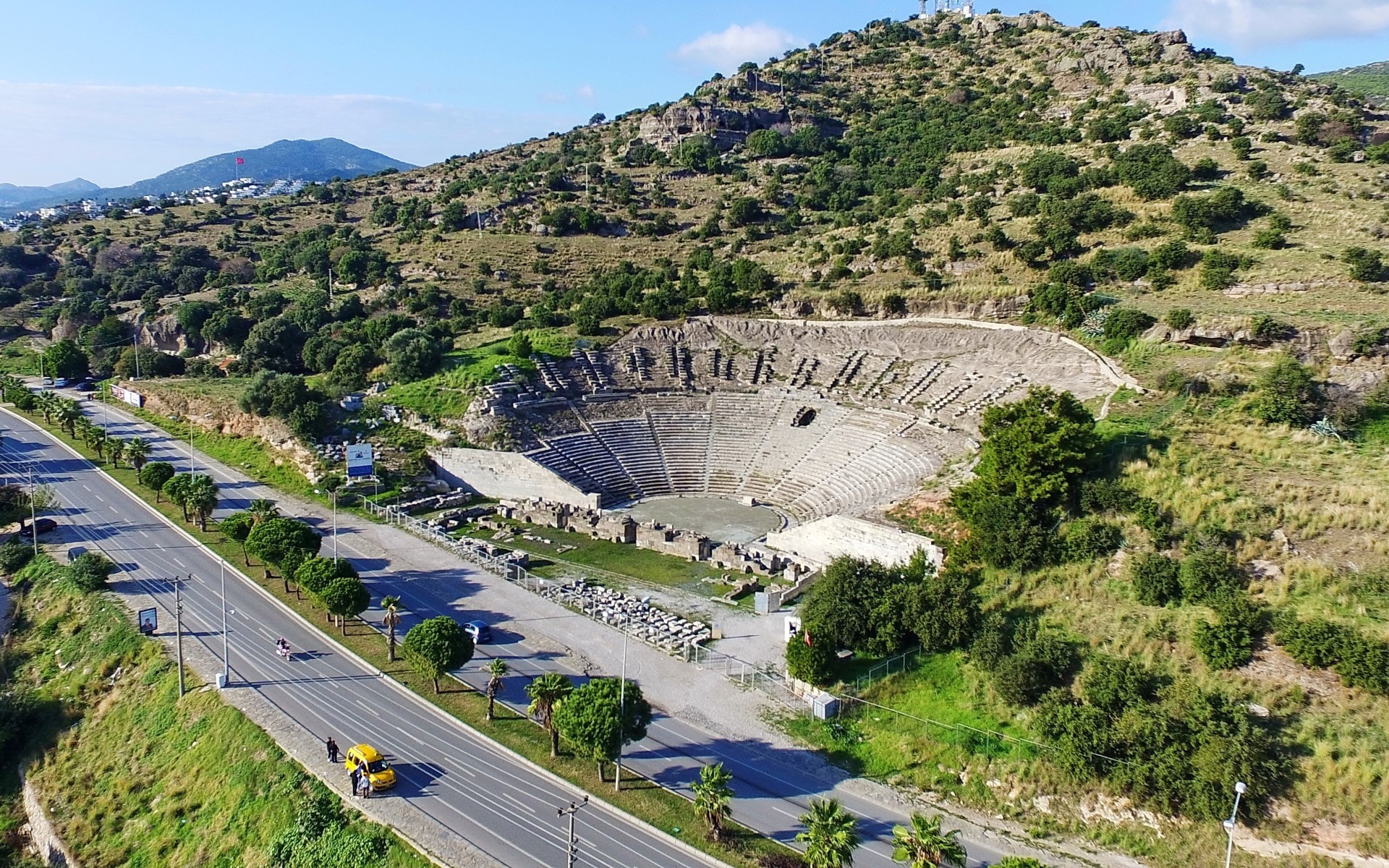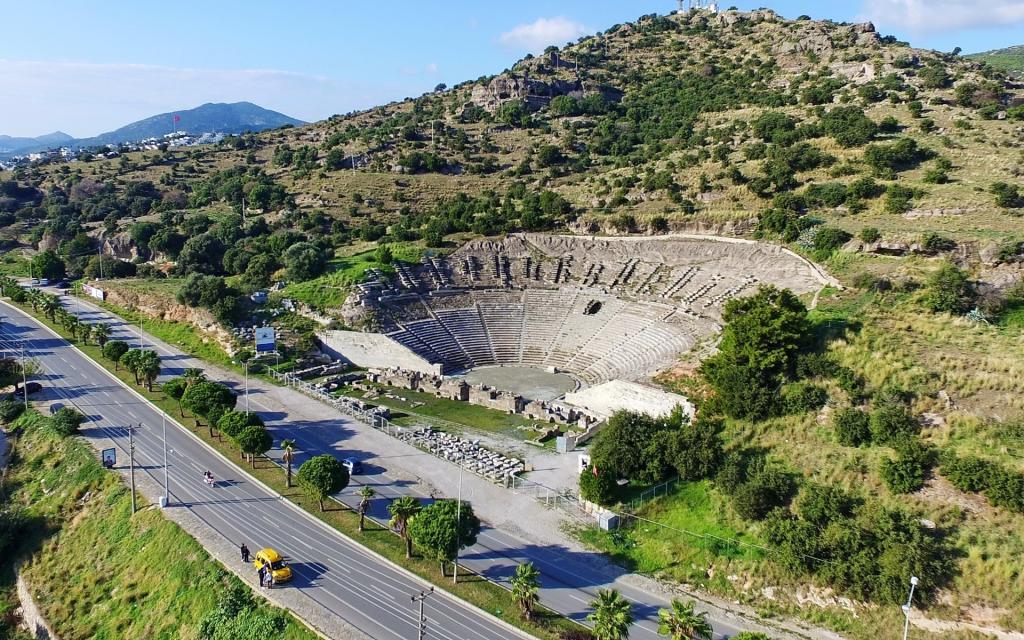 Rabbit Island
The Rabbit Island, surrounded by Gumusluk Bay, is among the necessary destination points that you must put it on your list "Places to Visit in Bodrum" with its unique nature and perfect sunsets. You can reach the island by walking from the King's Road within the sea from Myndos Ancient City. The Rabbit Island, where you can have a pleasant and peaceful time, can be reached by walking from the sea and this gives you a fun experience.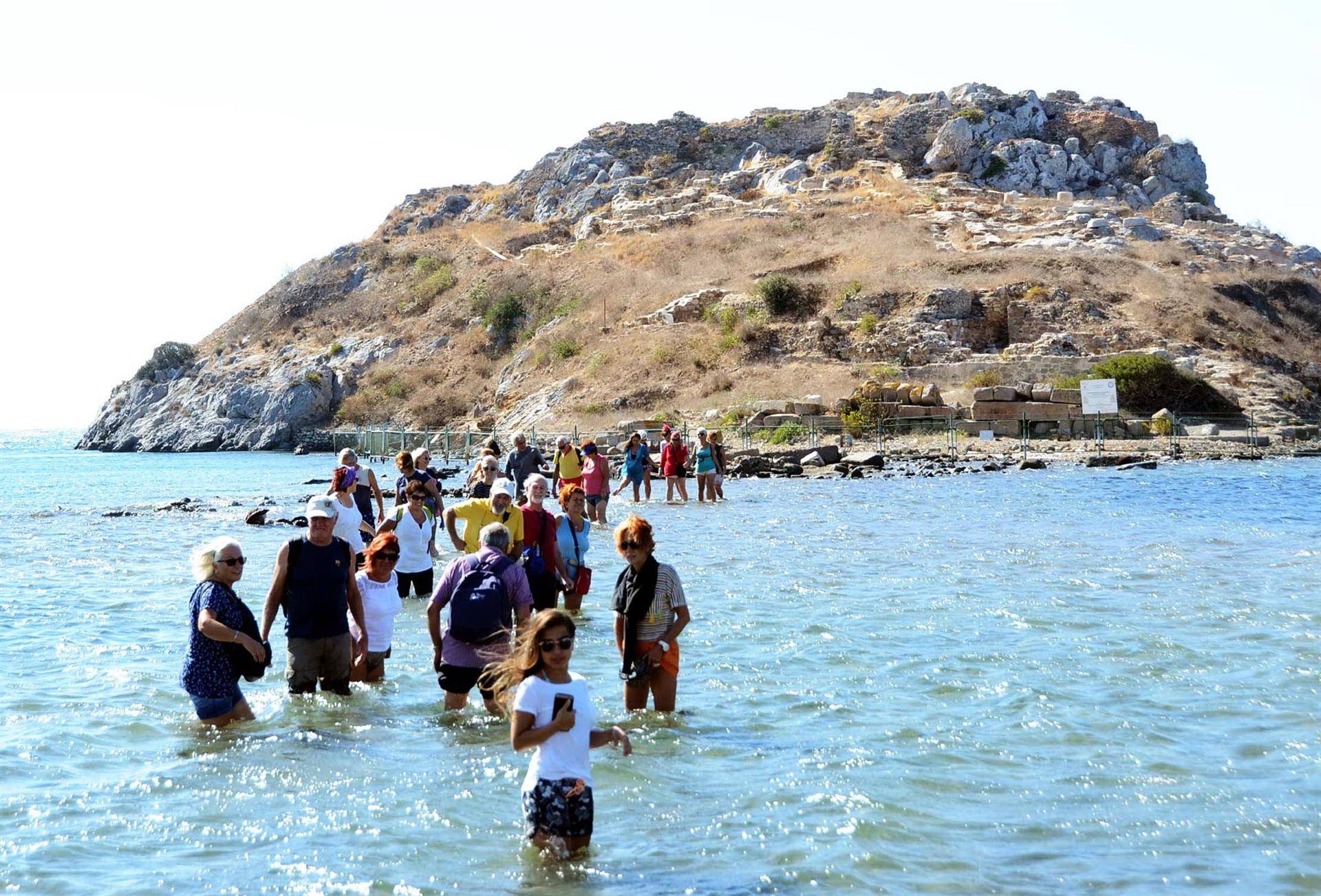 Bar Street
Bar Street, is located in Bodrum Gumbet, is the most popular point of nightlife. The places, music, colorful and lively atmospheres are among the most convenient destination for those who like to enjoy. You can have a good time by having a break at Bar Street, where you can have fun during your vocation.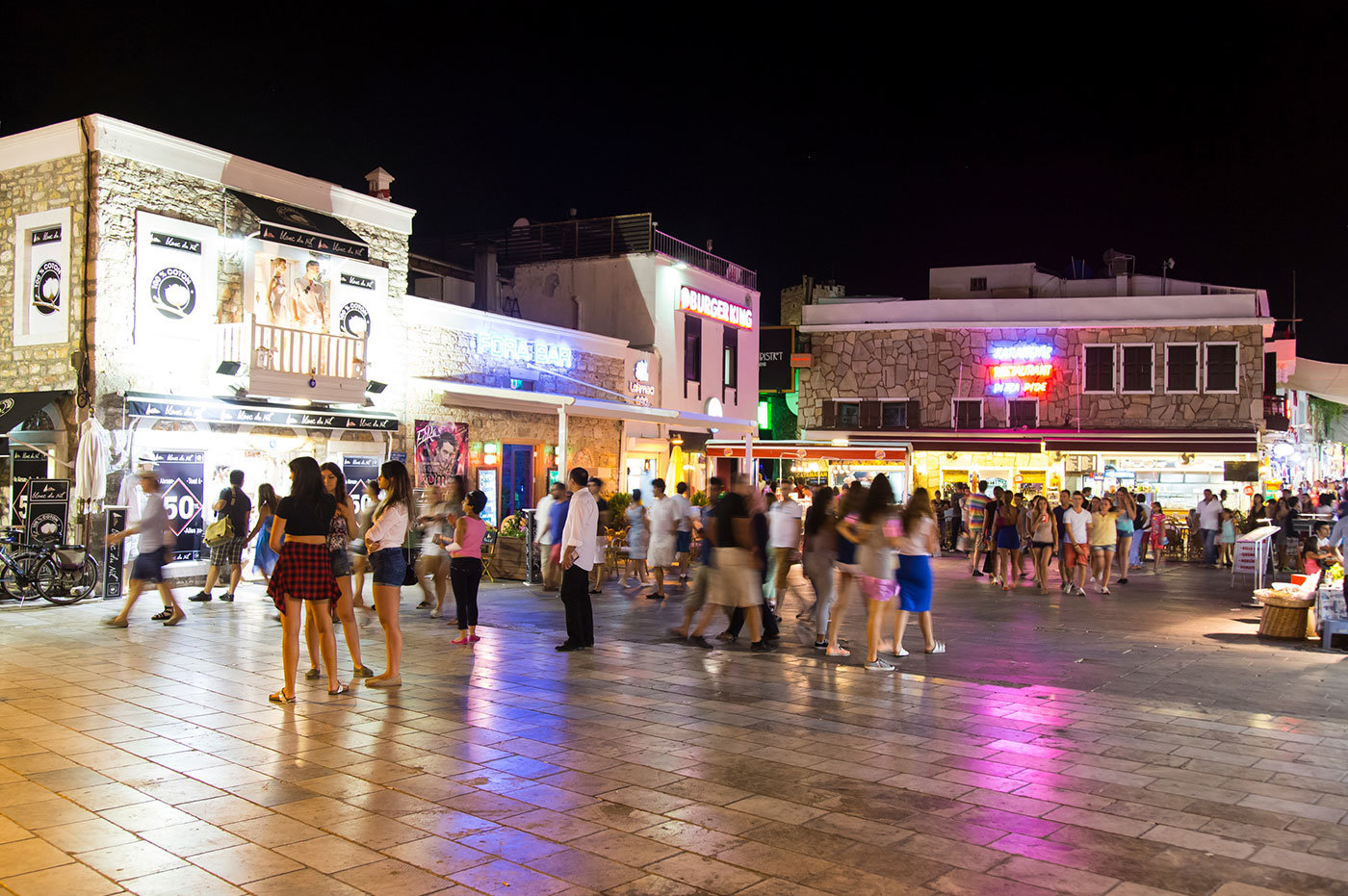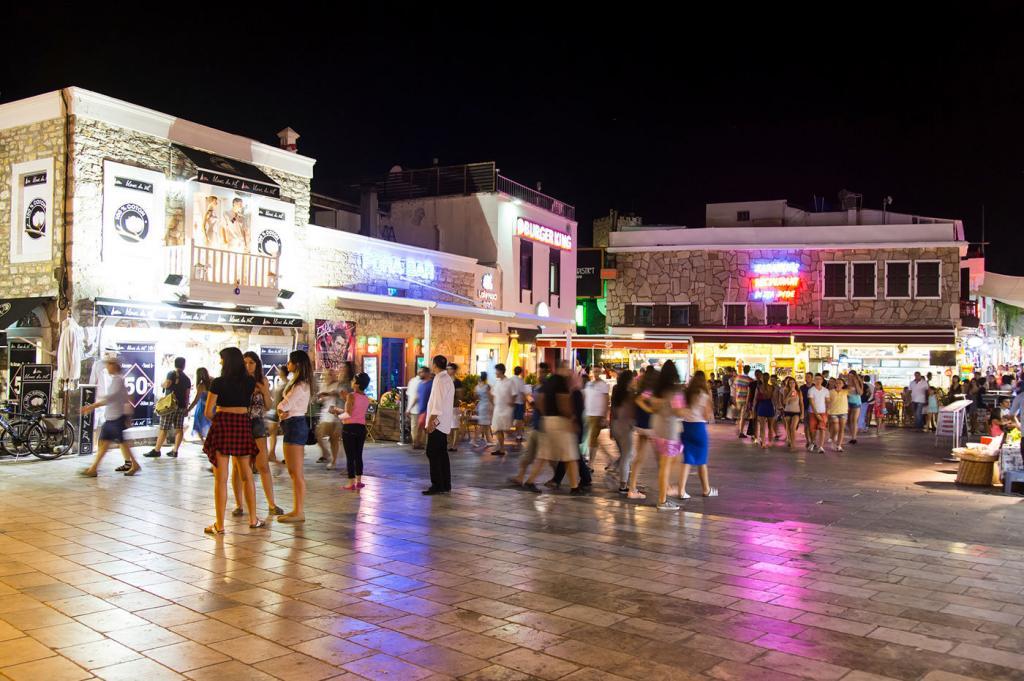 Bitez Beach
It is located approximately 8 km away from Bodrum. Bitez Beach is one of Bodrum's most popular public beaches. Bitez Beach, which is mentioned in songs, is fascinating to visitors with lush trees and a clear blue sea. In Bitez Pilajı, you can sunbathe, swim and rest in peaceful tones.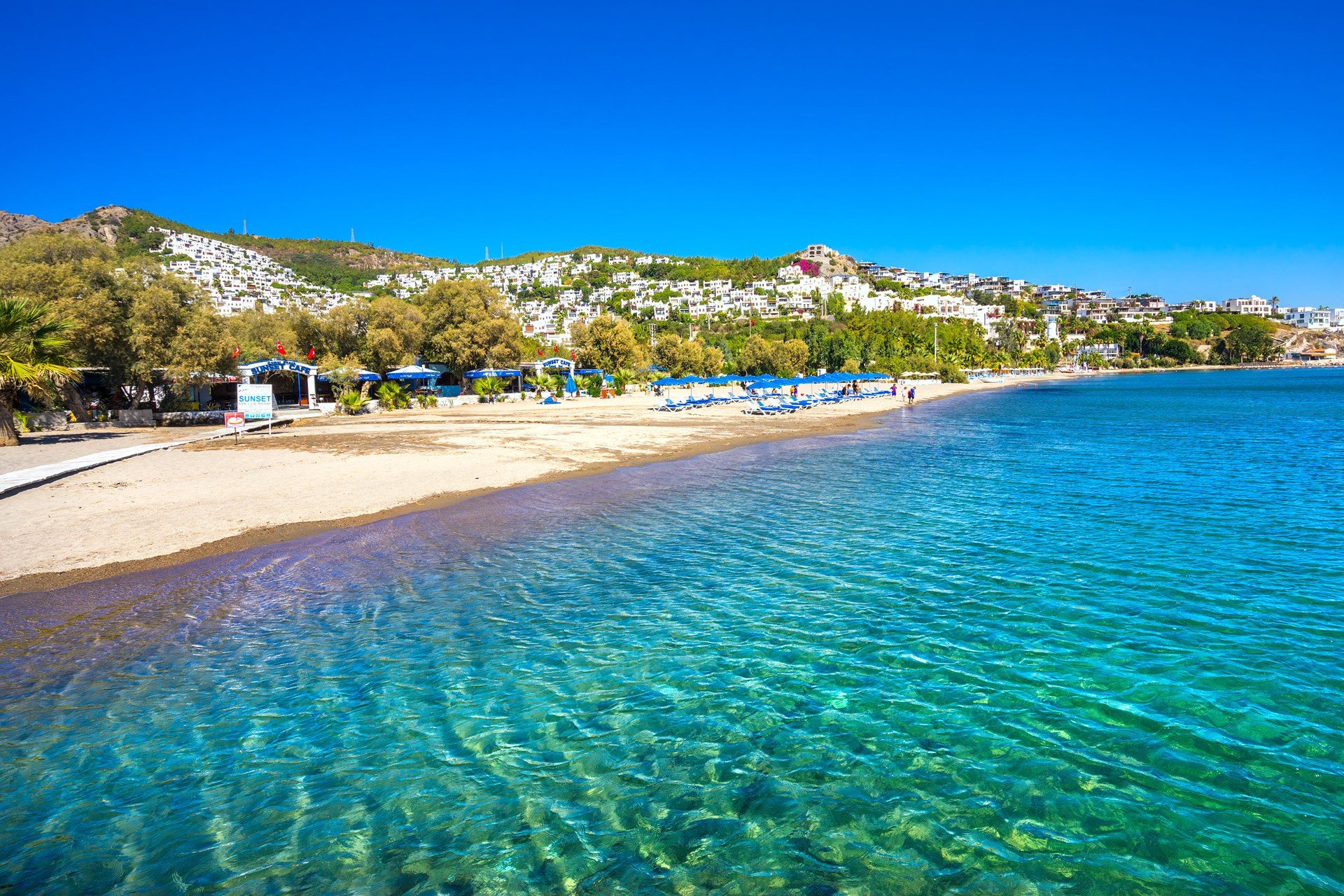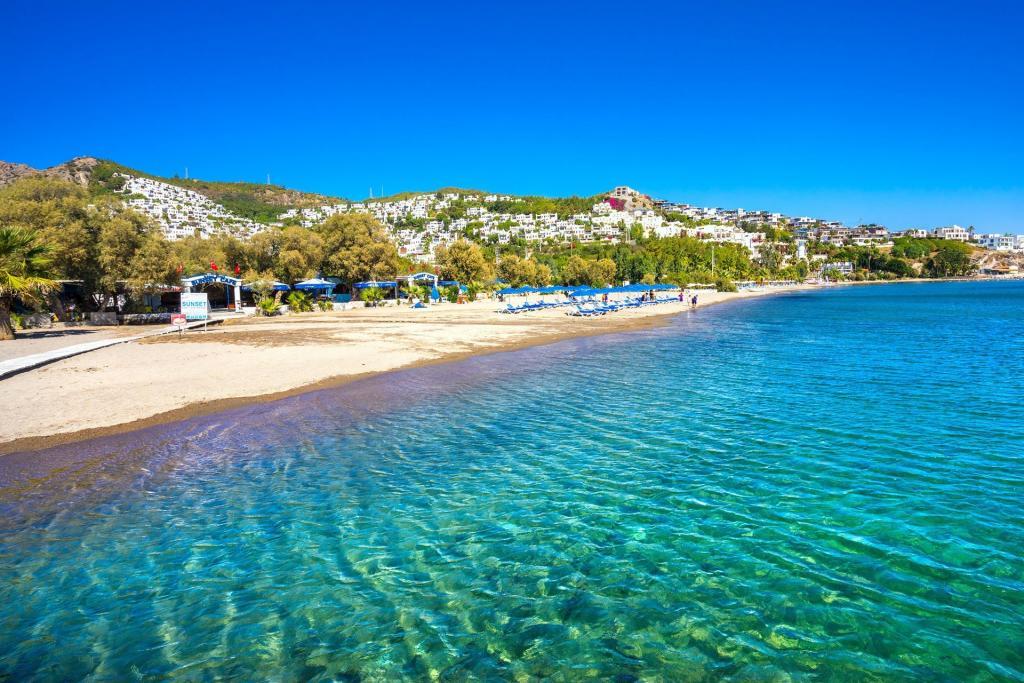 Myndos Gate
It is one of the entrance gates of Halicarnassus and is estimated to have been built in 360 BC. Myndos Gate reveals the history of Bodrum. You can visit the area around Myndos Gate where the Turkish graveyards, vaulted graves belonging to Hellenistic and Roman periods are located.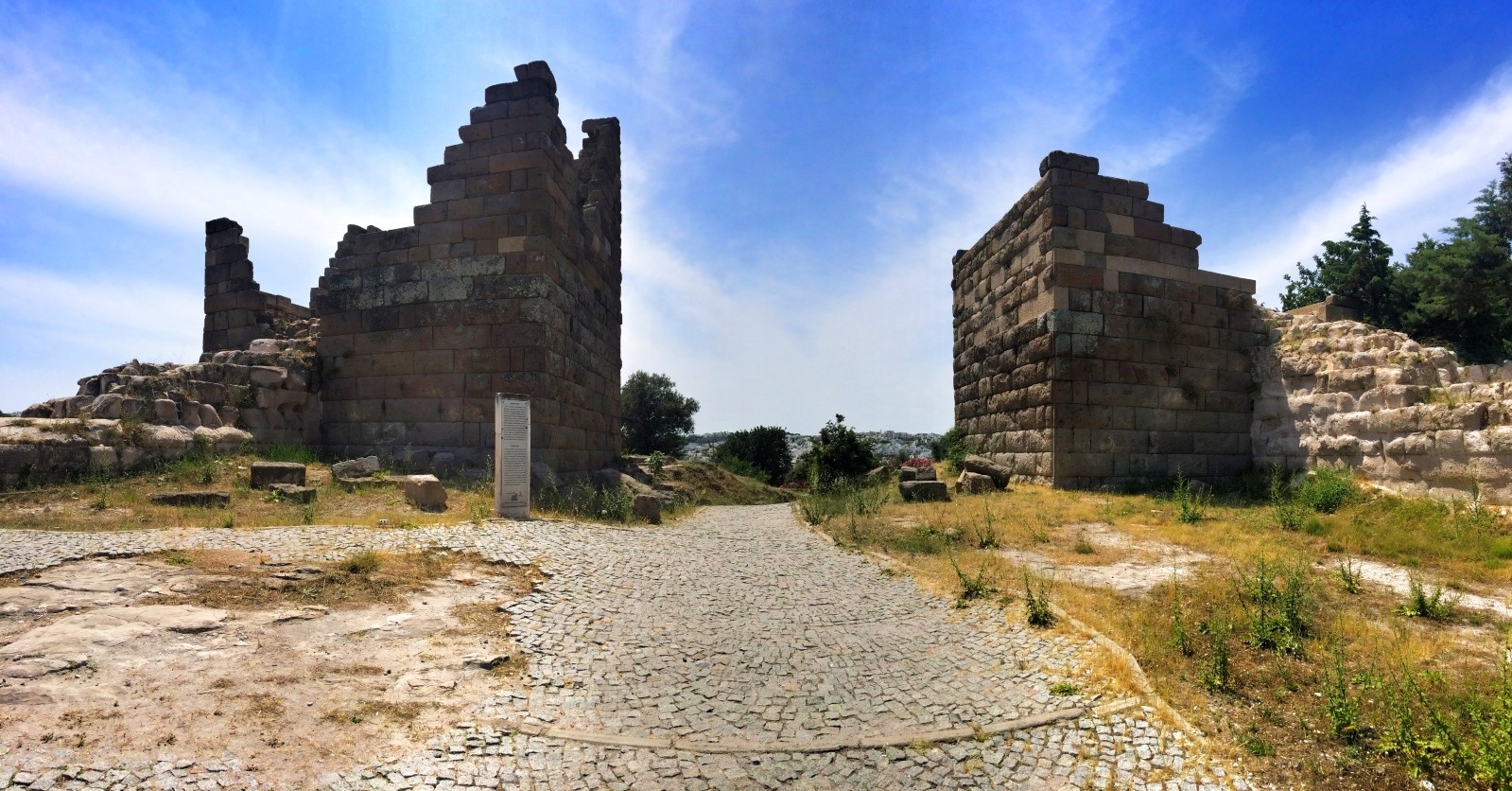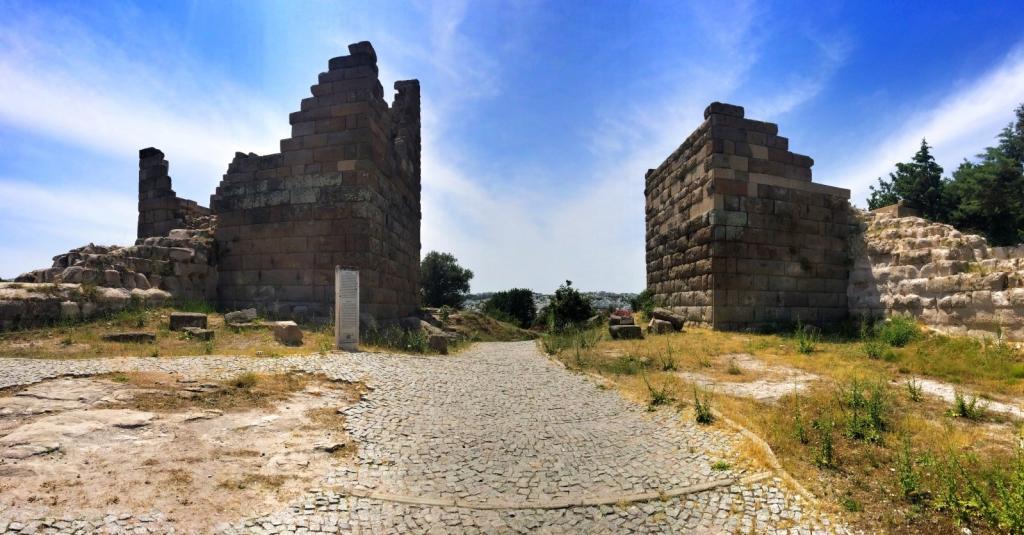 The Ancient City of Pedesa
It is one of the cities of Lelegians and reached to today by protecting. The Ancient City of Pedesa is located near Bodrum. Even if there are no many historical structures from the ancient city, you can visit by during the Bodrum tours if you want to go to Pedasa, reflects the historical texture of Bodrum.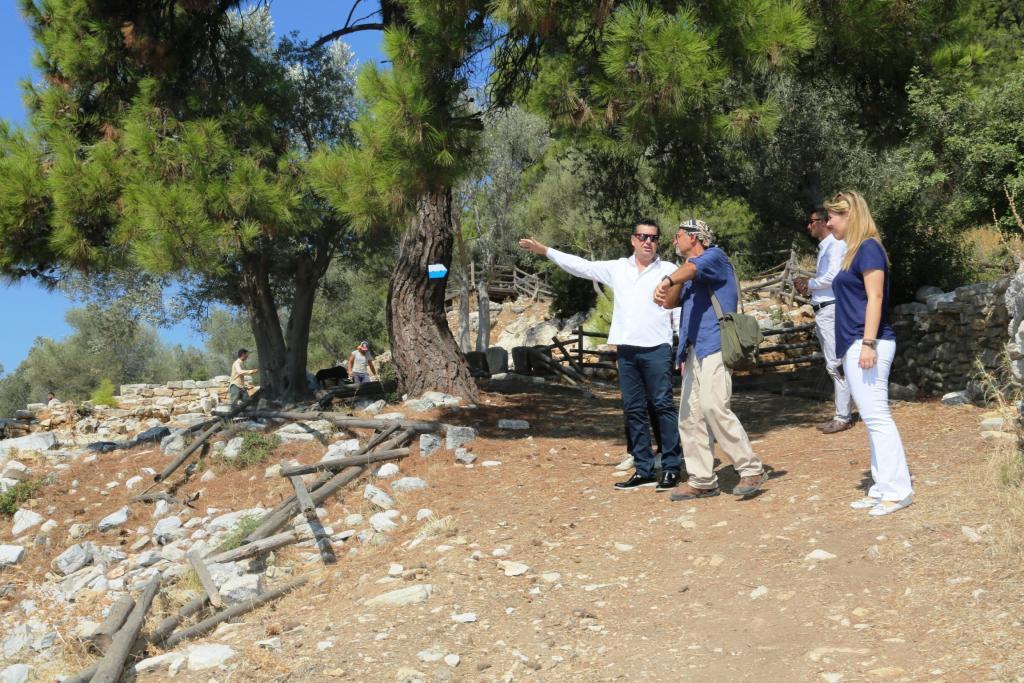 Yalıkavak
Yalikavak, a charming spongebob neighborhood in Bodrum, is now considered one of the most important tourist areas of the county. You must spend time in Yalikavak, which offers nature, windmills and sunsets with unique beauties.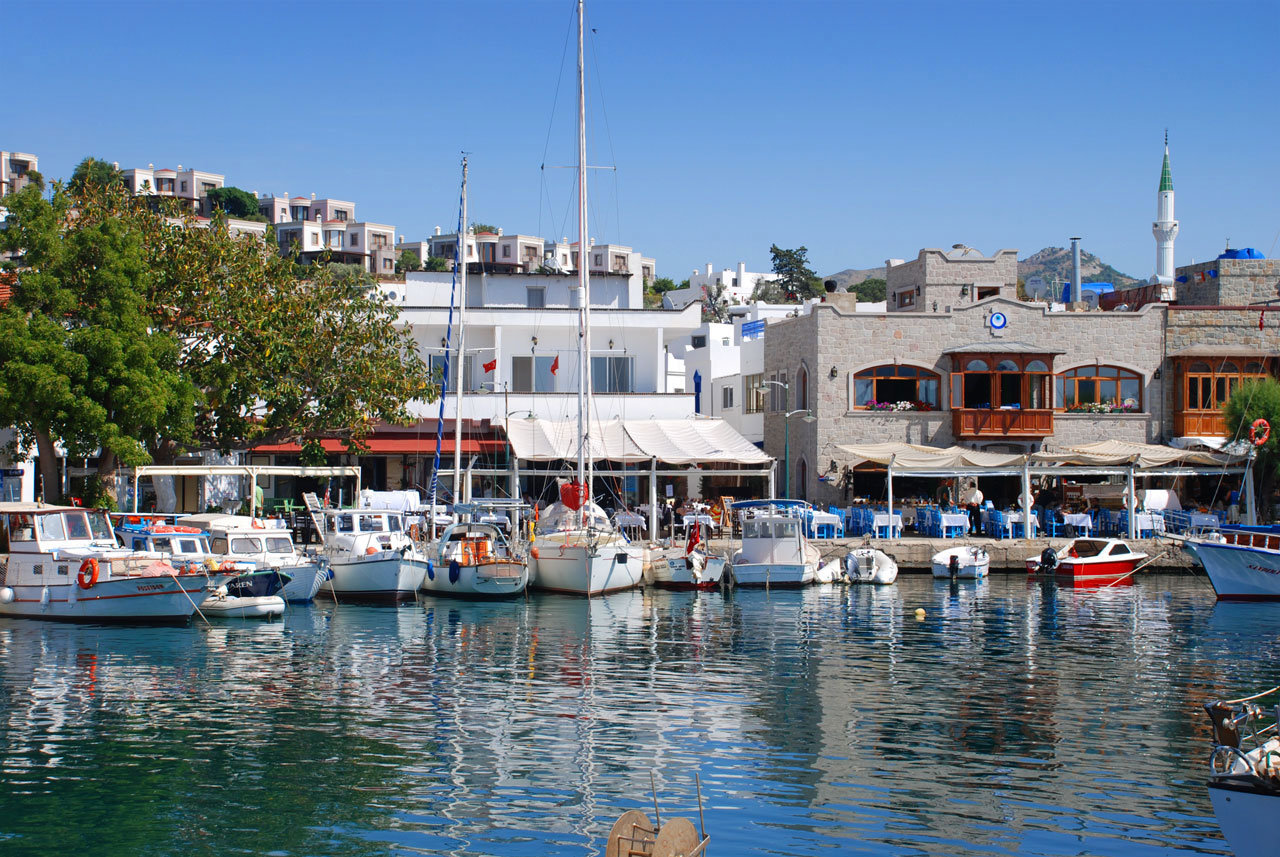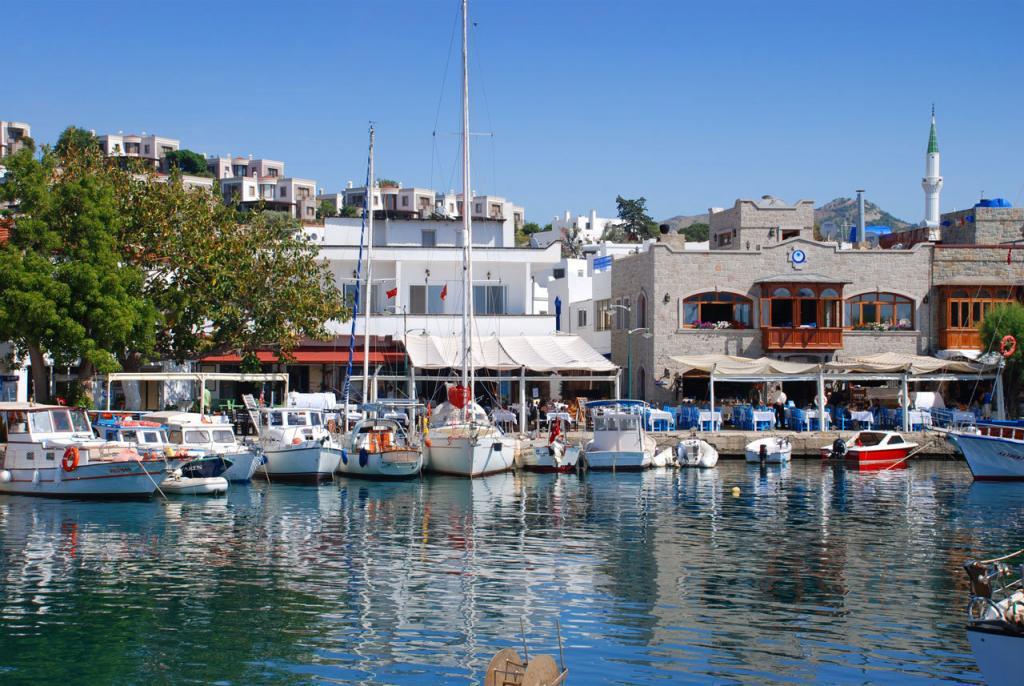 Bodrum Maritime Museum
The Bodrum Maritime Museum, which has exhibited documents and objects belonging to Bodrum maritime history since 2011, gives hints about Bodrum's maritime culture. Boat and sea shell exhibits can be seen in the museum every day except Mondays and you can have a pleasant time in the museum.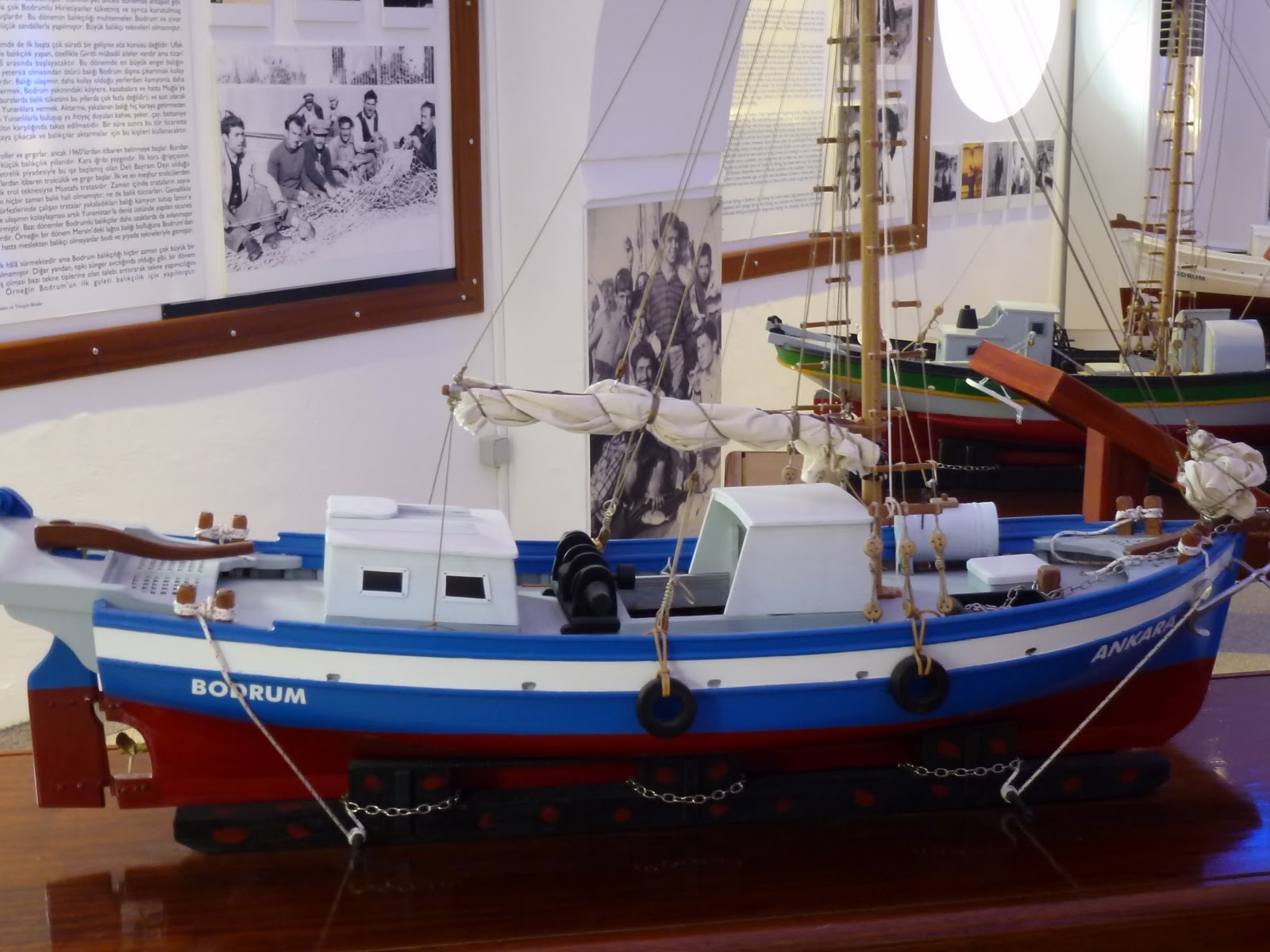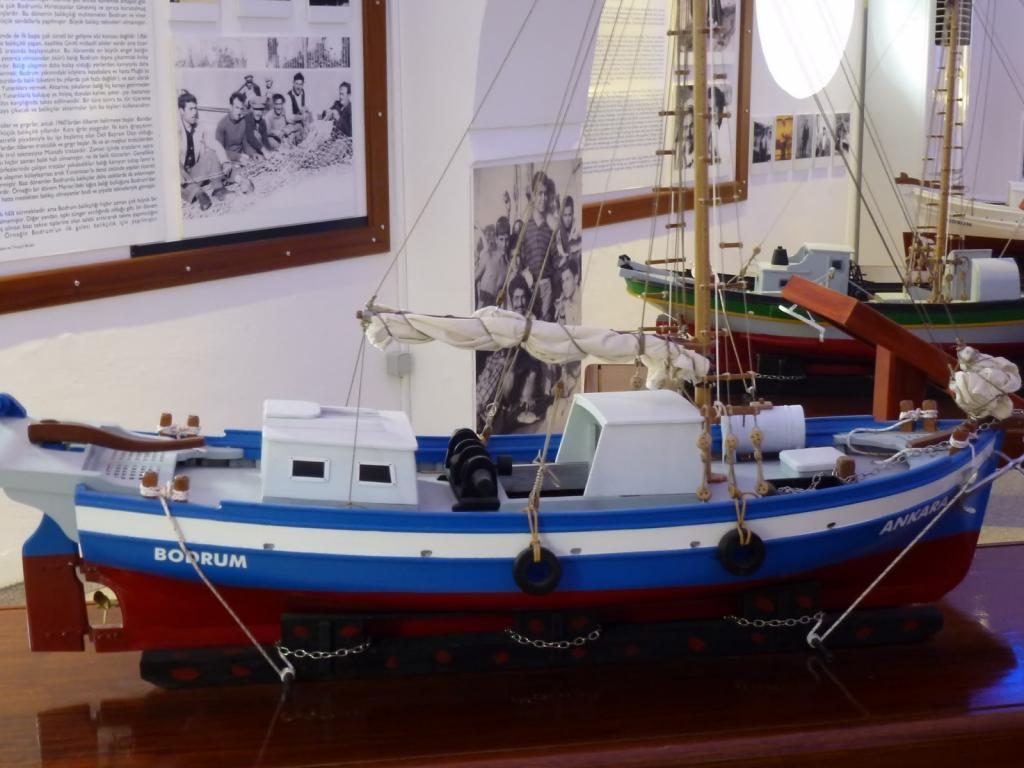 Yalıkavak Marina
It attracts attention with luxury options. Yalikavak Marina has restaurants, cafés, entertainment areas, shopping malls, and art galleries with luxury shops. You can visit the Yalikavak Marina, which is ideal for people who are interested in stylish and elegant spaces.
Güvercinlik
Güvercinlik is located about 20 km away from Bodrum and is placed among the major touristic areas of Bodrum. If you want to visit Güvercinlik, a charming fishing village, you can go on a day trip or spend a few days to enjoy the scenery. If you want to spend a quiet and peaceful time away from the city complex, you can add to your travel route.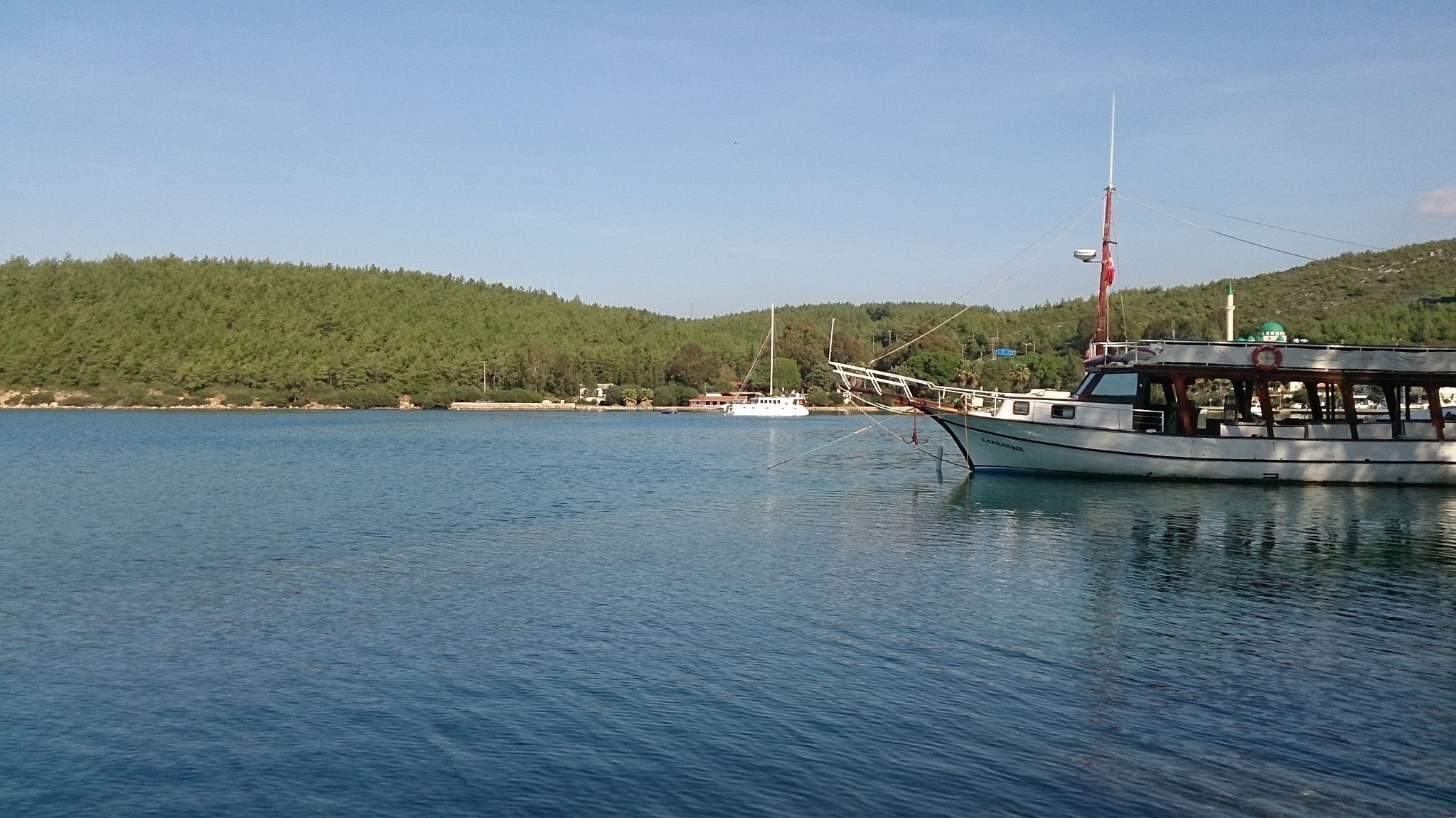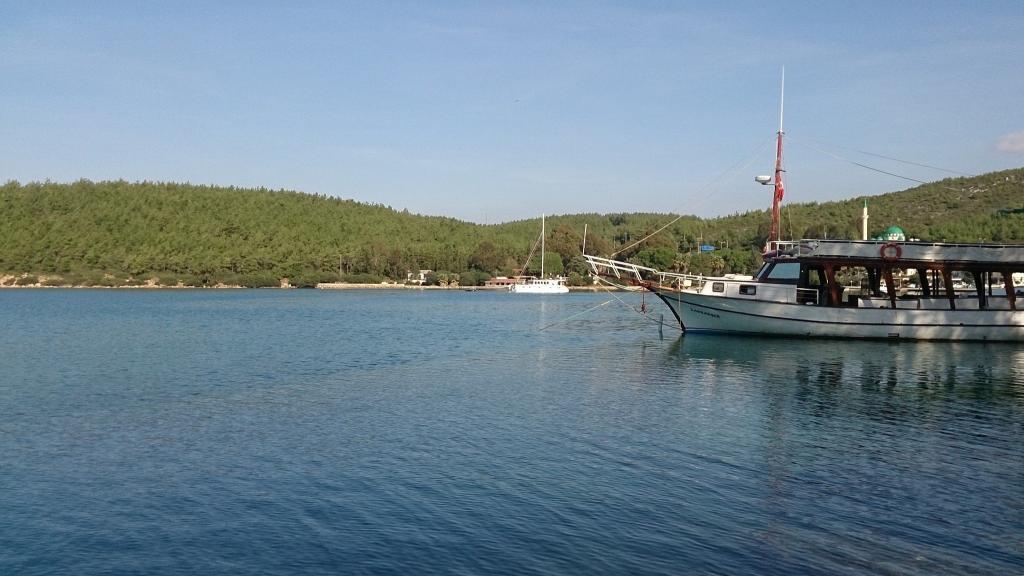 Türkbükü
Türkbükü, which is another tourist neighborhood of Bodrum, can be considered as one of the important holiday resorts especially for yachts. The popular resort town, which is often preferred by yacht owners because it is surrounded by hills, hosts many vacationers every year. You can enjoy the fun atmosphere of the island by visiting Türkbükü, which prominent with its private beaches and many hotel options.
In the "places to visit in Bodrum" article, I shared information about the most important places to visit in and around Bodrum. If you have not time problem in your Bodrum vacation, you can add the following destinations to your list; Kargı Bay, Hurma Beach, Gümüşlük, Bardakci Bay, Bargilya (Eski Tuzla), Rock Tombs, Çifıt Fortress (Aspat), Adliye Mosque, Dibeklihan and Mustafa Pasha Mosque.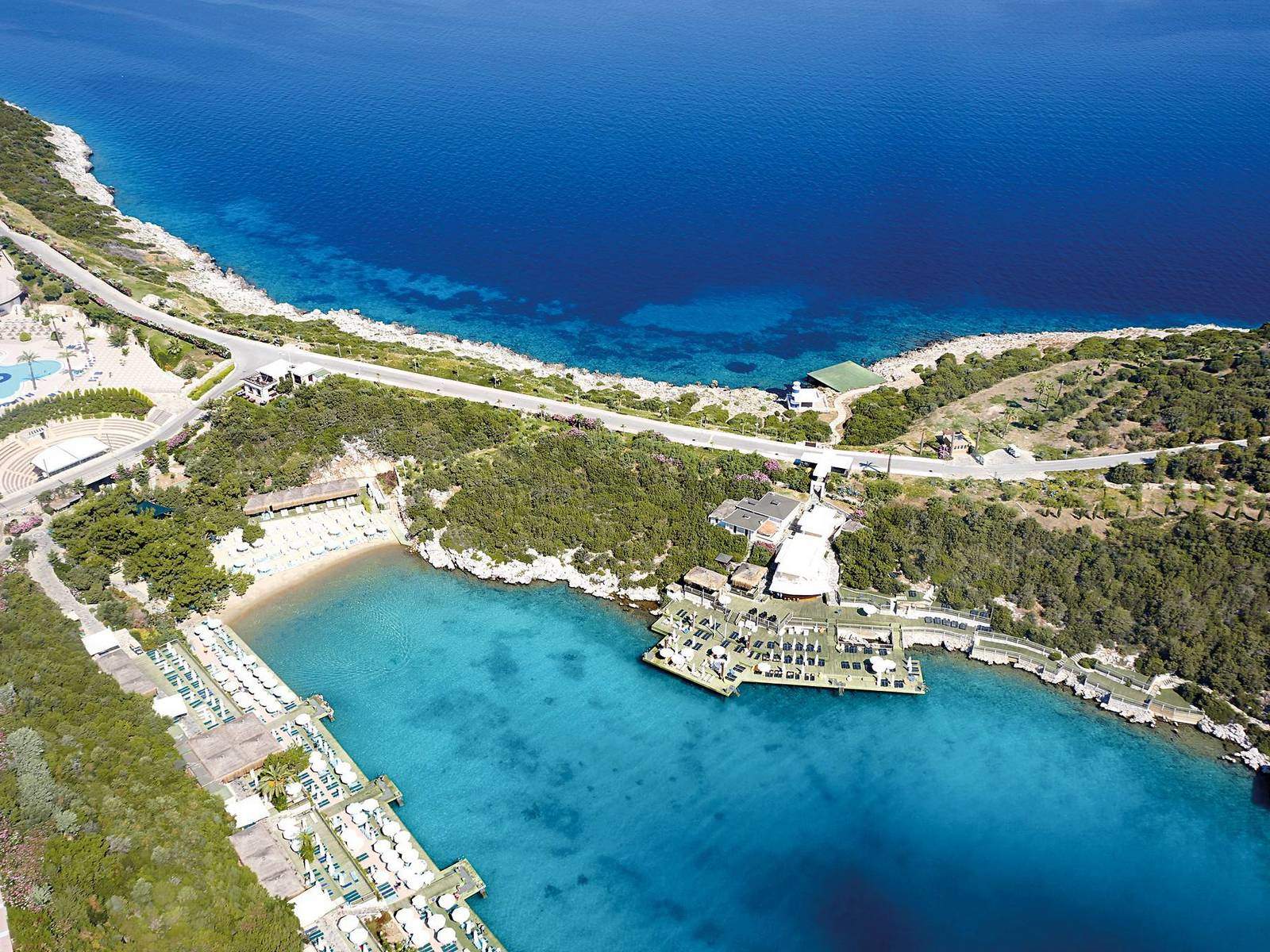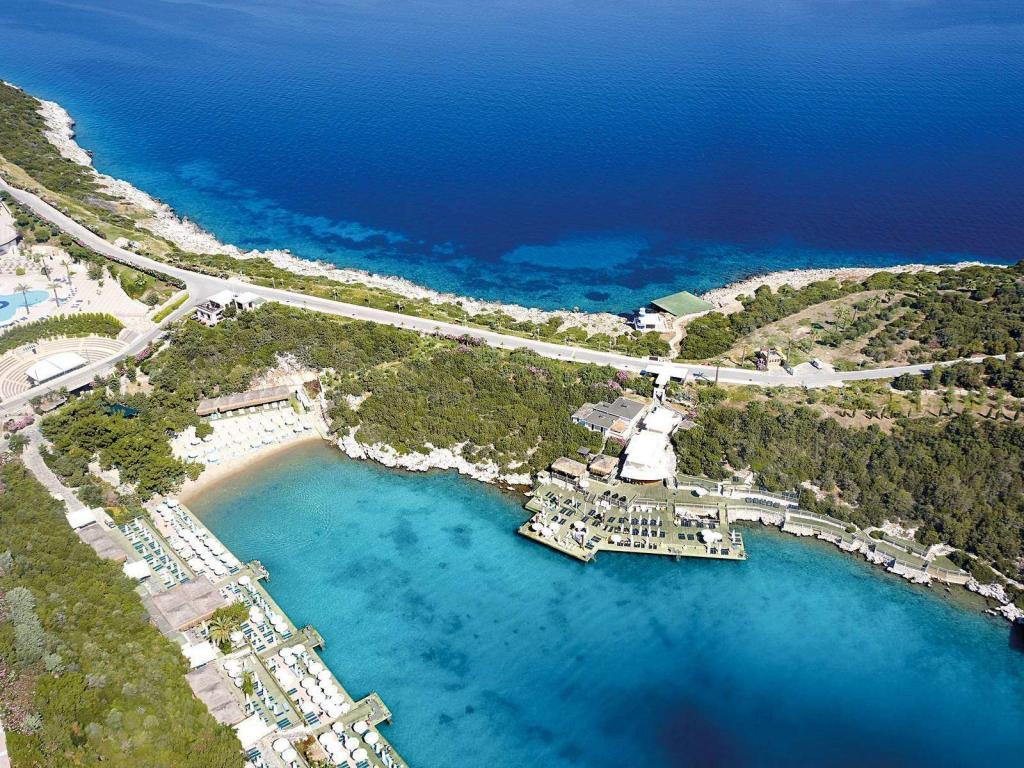 Where to stay in Bodrum?
To accommodate in Bodrum is one of the most difficult problems you will see. There are many facility options from luxury boutique hotels to 5-star holiday villages for staying in the region.
In the "Places to Visit in Bodrum", I tried to share information and photos about the most beautiful places you can see in Bodrum and around the most beautiful and famous holiday points of our country. This post is a useful resource for your Bodrum vocation. I wish you have a pleasant holiday in Bodrum.
For more detailed information about Bodrum, please check: https://www.4ubodrum.com/

Thanks for the video to the IMPLAUSIBLE BLOG. You can discover it from Facebook: fb.me/Implausibleblog