While in Turkey Men Must Experience a Shave and Haircut a la Turca
Before marketing and metrosexuality ruined men's lives, there was a time when the words "male" and "fashion" rarely appeared in the same sentence. It's possible to relive those moments by visiting a barber in Istanbul. Turkish male "berber" and "kuaför" shops are renowned for a reason. They'll shave closer than anyone else, cut hair cheaper than anywhere else and possibly throw in a head and shoulder massage.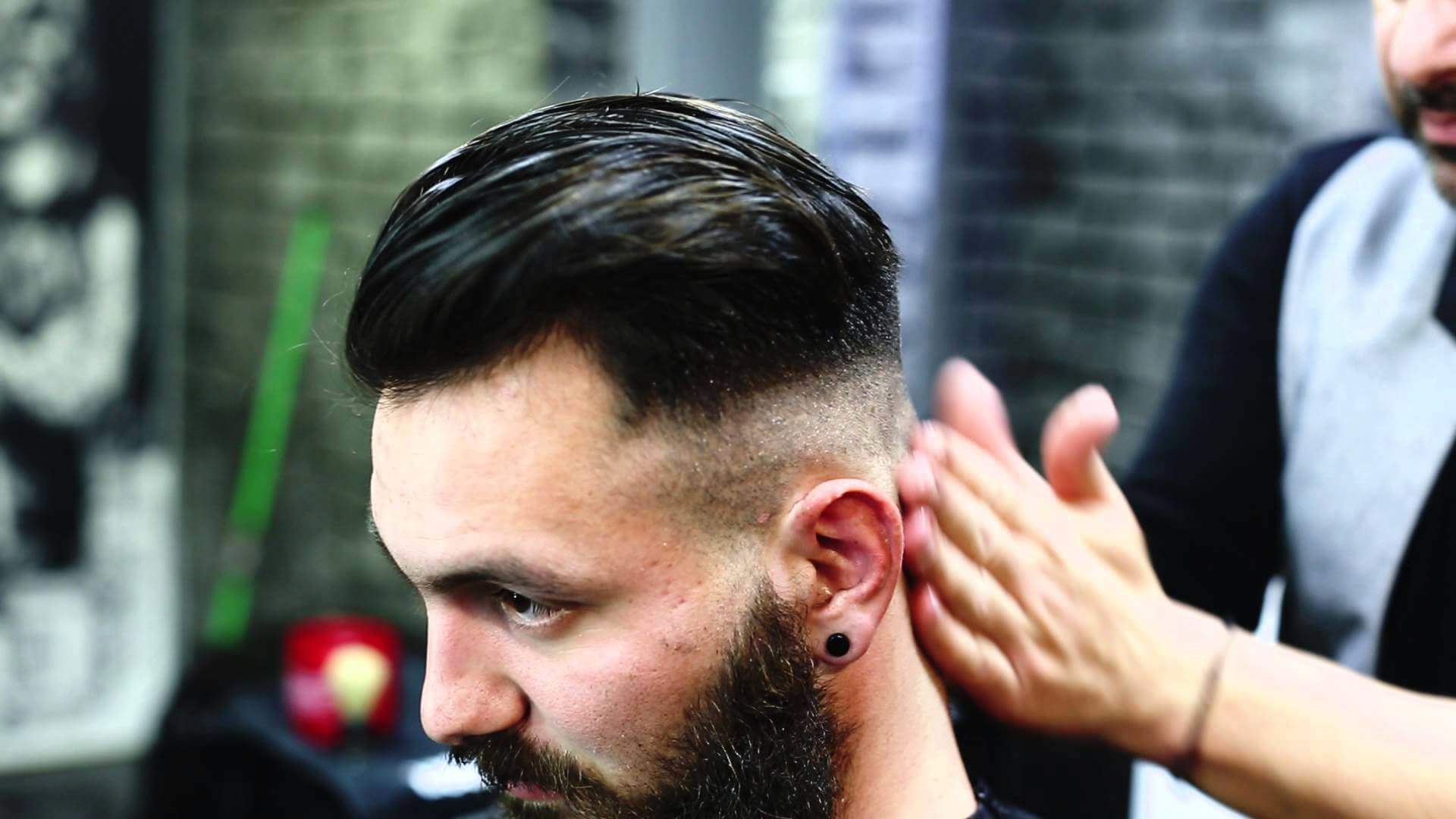 How to Locate a Good Barber in Istanbul?
It's easy enough to find sparsely decorated "berber" and male "kuaför" stores all over Istanbul. Small blue or white towels airing outside on the pavement are a definite giveaway, as is anywhere that looks like it hasn't seen a new piece of furniture in sixty years. A stack of tattered football magazines and trashy gossip rags are always present. Every reputable Istanbul barber has one client waiting on the vinyl bench and four friends who've just popped in for a chat. A cat should be present and preferably half-blocking the flailing arms of the Arabesque singer screeching from the television. Two shelves will contain an assortment of museum-collectible hair tonics and a can of hairspray that was once used in 1973. The place should smell slightly of cigarettes, Old Spice, and cat.

How to Get a Shave and Haircut?
Upon entering the barber, it's customary to say "günaydın", take a place on the bench and smile. It's quite common for the barber to offer tea and this is a good time to practice mime and gestures for communicating.
Lack of common tongue is no impediment for a decent haircut since body language can easily be used to signal close shave, beard trim, short-back-and-sides and head massage. Point and instruct.
Shaving happens before the haircut and with a cut-throat razor. Warm soapy suds are applied liberally and vigorously and this is the queue to lie back and doze gently. After the shave, there's a violent head-dipping-in-sink followed by stinging alcohol and slap of talcum powder.
Next, the haircut. Hair is rarely washed before the cutting process, mostly because men who groom with chemical pomades and wet-look sludge tend not to hang out at the barber. It's a good idea to signal whether the nape is to be tapered or squared-off and to gesture the desired length of sideburns.
After the haircut, the barber lights a long implement that has been dipped in alcohol and ignited. The flame is used to singe any stray hairs around and inside the ears. This may cause consternation but it's advisable only not to distract the barber during the process. The message should be enjoyed in Turkey, not refused. The urban myth of neck-cracking belongs to Indian barbers. Turkish barbers may be brisk and spirited but they don't perform chiropractic manipulations.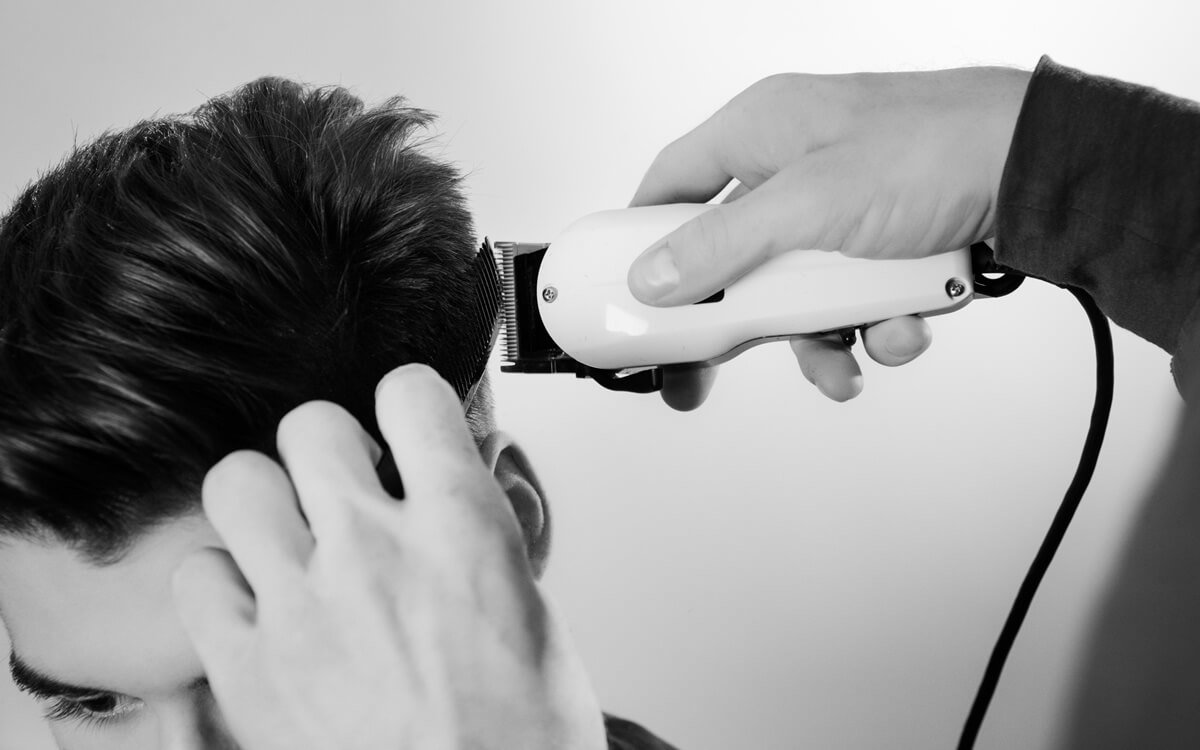 What to Pay and Who to Tip
If you have a haircut in Sultanahmet or anywhere you can see minarets of the Blue Mosque, the price will be displayed. In Cihangir, a neighborhood of expatriates and many excellent barbers, it's usual to get a shave and haircut for between 15 to 20 lira, including tips. The lad sweeping up hair while watching television should be tipped a lira or two. A lira for the barber over and above payment is occasionally given.
Foreigners often feel nervous about any service for which the price is not clearly displayed. The Turkish barber will not overcharge customers since he depends on trade from regulars. A Turkish barber offers a great service for a very fair price and is a perfect excuse not to go along on that final shopping expedition to the Grand Bazaar before the holiday ends.
Recommended Barbers In Cihangir
Cihangir has a couple of barbers that are very used to dealing with non-Turkish-speaking foreigners.
These shops can be accessed via a short, five-minute walk from Taksim Square and Metro stop, by walking down Siraselviler Caddesi.
Cihangir Erkek Kuaföru (One of the best coiffeur in Istanbul); at 47 Akarsu Yokusu is just up from the Akbank corner branch, and open weekdays between 08h00 and 20h30 and weekends from 10h00 to 17h00.
Just opposite the Carrefour supermarket is Yeni Yuvar street. On the corner is a small convenience store. Ten meters up Yeni Yuvar Street is an unnamed barber shop where young Jemal and his uncle offer one of the best traditional and unglamorous hairdressing experiences in the whole of Istanbul.