Finding a place to stay in Istanbul is not a problem. Supply usually exceeds demand, giving room for trade. However, this does not mean that you will always be able to live exactly where you want. It is better to call the owners in advance or send them an e-mail, especially if you have chosen a particularly pleasant and convenient place near the center. In the hot season, it does not hurt to pre-book a hotel room at least a week before arrival.
Accommodation in Sultanahmet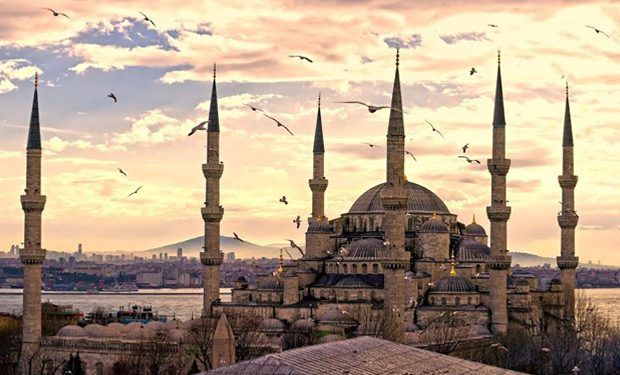 There are different alternatives for accommodation in Sultanahmet. In the heart of tourist Istanbul, Sultanahmet, there are several nice little hotels, guest houses, and many indigestible hostels. It is impossible to find hotels, accommodation in which would immerse you in the historical atmosphere of the city more than those that can be found near the Racetrack. They are just a short walk from the Blue mosque, Topkapi Palace and Hagia Sophia. Many inexpensive hotels are also located near Arbiyik Caddesi and Cankurtaran, and hotels near Divan Yolu Caddesi are convenient because they are located next to the tram that runs on the route Topkapi-Eminem.
It is worth bearing in mind that simple-looking concrete walls with cheerful painted wooden window frames can be converted into hotels wonderful, ancient buildings. Now in Turkey there is a law that strictly regulates the rules of restoration of previously abandoned wooden mansions of the Ottoman Empire of the XIX century, so in the near future, tourists will probably be able to observe the appearance in Sultanahmet of new interesting hotels that will be located in such authentic Turkish buildings.
1) Hotel Alzer-Comfortable rooms with TV, air conditioning and Central heating; terrace, restaurant, Breakfast cafe. Rooms overlooking the Racetrack usually cost $ 20-30 more.
2) Located on a quiet street, hotel Antique offers miniature rooms, high-quality service and a rooftop terrace where you can enjoy a cocktail while looking out over the Blue Mosque.
3) Hotel Arena is a very good hotel in the Ottoman style, a homely, comfortable atmosphere. Spacious rooms with antique furniture, air conditioning, cable TV, safe. Large clean bathroom; white Bathrobe and Slippers are provided. In the downstairs hall bath.
1) The Hagia Sophia is a Series of pastel-colored houses, restored in the style of the 19th century, set in a quiet, cobbled street behind Istanbul Hagia Sophia Museum. Absolutely stunning place, especially at night, thanks to the special lighting, but the rooms, some of which go up in price to $ 120, furnished rustic. Perhaps this is done specifically to match the spirit of the XIX century.
Divan Street (Divan Yolu Caddesi)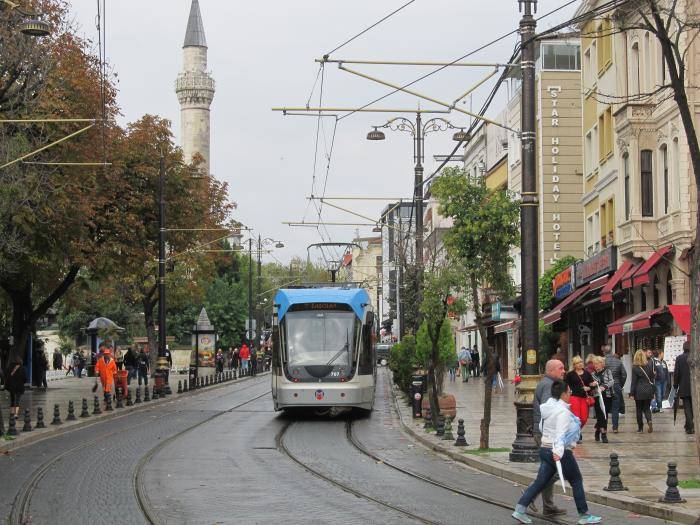 1). Kybele Hotel is a Brightly painted building with beautifully furnished rooms and marble bathrooms. The interiors are rich in Antiques from nearby shops, among the rarities several hundred elaborately made lamps. Breakfast is served in the courtyard, decorated with candelabra, pillows, empty bottles, and other trinkets.
2) The Nomade is a Restored townhouse owned by two sisters. One of the best options for low-cost accommodation in the area, even though the institution is experiencing its best times. On the walls of the building visible cracks, streaks and gouges, most of the decor is worn or gone. However, there is a wonderful Breakfast served on the pleasant roof terrace, and in low season prices drop.
Accommodation in the area of Sirkeci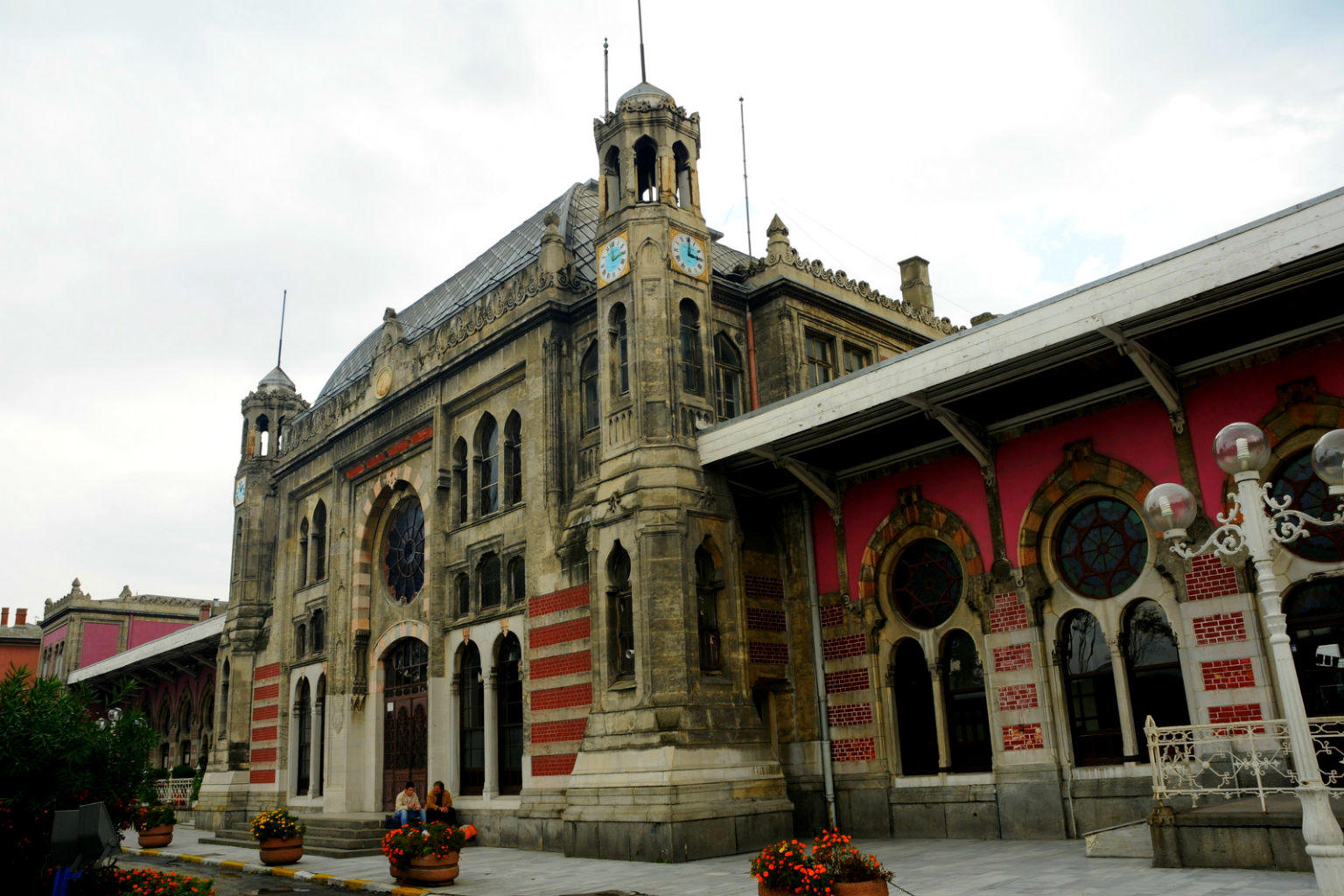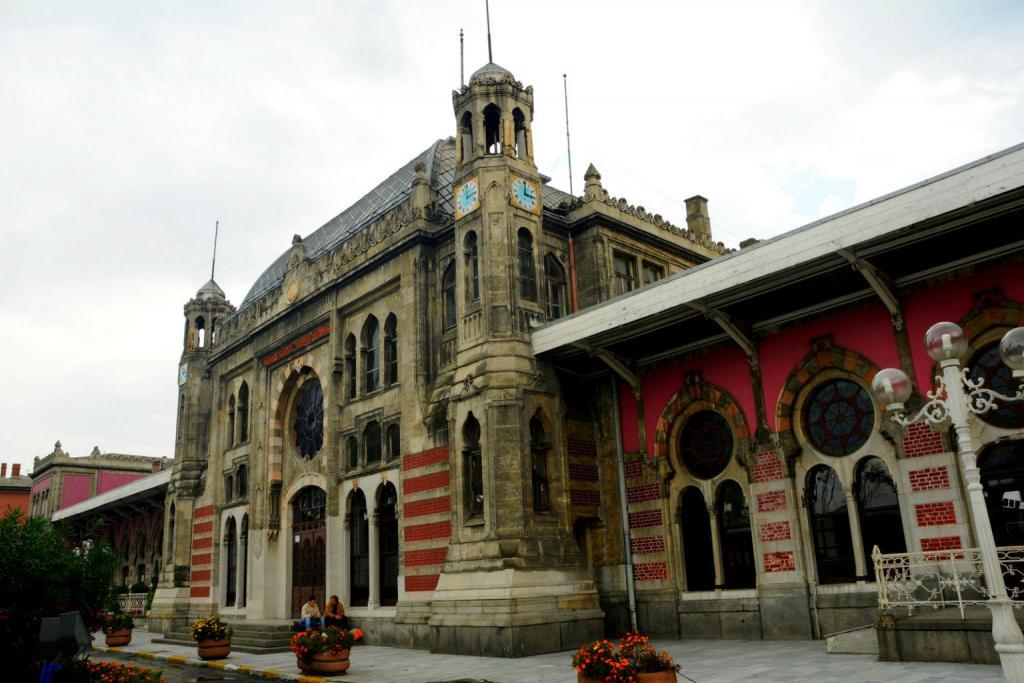 Sirkeci is dainty in Sultanahmet! Sultanahmet is the center of Istanbul, and Sirkeci center of Sultanahmet. A small and cozy quarter located along the waterfront of the legendary Golden horn Strait, Sirkeci is an ornament in the crown of Istanbul, as well as hotels in Sirkeci. It is here that the railway station of the city is located, behind which the locomotive of the legendary "Istanbul Express", sung by Agatha Christie, forever froze. Sirkeci hotels welcome their visitors, from here go sea tours of the Bosphorus, and sellers of fresh fish, caught and fried in front of your eyes, shouting seagulls and sirens of ships, it is always lively, crowded and fun.
1) Hurriyet hotel is an excellent quality Hotel right behind the train station. New beds, clean white linen, comfortable, spacious rooms. Clean bathrooms, hot water 24 hours.
2) Yasmak Sultan hotel is an excellent, trustworthy hotel in an old building, in a quiet part of Sirkeci, near Gulhane Park. The design of the rooms is a bit old, but there are all modern amenities. Downstairs bar and sauna.
3) Yildiz hotel is not A bad cheap hotel, the staff is very helpful; the maids clean, but the showers often only have cold water.
Accommodation in the area to Taksim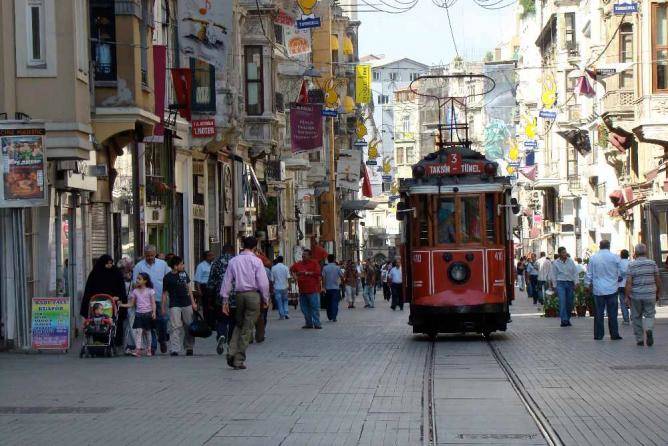 Taksim is the main business and shopping center of Istanbul with a wide selection of hotels aimed mainly at tourist groups and businessmen. Prices for accommodation here are much higher than in other areas, but you can still find a few fairly inexpensive options. It is not so convenient to see Sultanahmet from here, but it is easy to get to the Bosphorus and Beyoglu, in addition, Taksim is the center of the Istanbul nightlife, as its best restaurants, as well as cultural and entertainment institutions are located here.
Several hotels in the Tepebasi district, which are located mostly on the street Mesrutiyet Istanbul, you can drive, if you take the tram on Istiklal Avenue and to go closer to its North-Western end at the stop "School of Galatasaray". A couple of hotels are located near the Galata Tower. To get there, you need to go on the same tram to the last stop in Tunnel. From the glorious fast-paced list of small cafes and restaurants of the Bohemian district of Jihangir, which is located North of the street Siraselviler Kaddesi, offers magnificent views of the Bosphorus, and easy access to the famous for its Antiques quarter Chukurkuma. Also, if you are thinking about enjoyinj Bosphorus, you can attend Bosphorus Cruises by Toursce.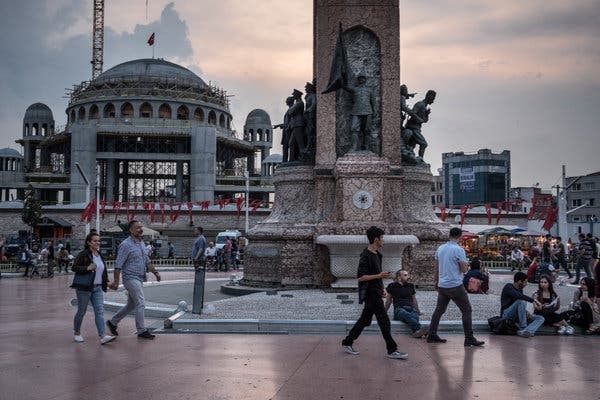 1). Hotel Avrupa-Small rooms with narrow beds (some rooms with TVs) and shared bathrooms. However, the hotel staff is very friendly and speaks German and French, and Breakfast is served in the pretty dining room. The hotel is located on a quiet side street and is one of the cheapest accommodation options in the area with numerous luxury hotels.
2). Marmara Taksim hotel is a Premier five-star hotel right on Istanbul Taksim square, the building of which is one of the symbols of Istanbul. If you look at the Windows of the second floor, you can see the guests of the hotel, engaged in its gym. Of all the 410 luxurious rooms offer beautiful views of the city. Facilities include a swimming pool, Hammam, Spa, and several restaurants, the best of which is considered to be located on the ground floor of the restaurant Brassiere, where you can while away the time, watching the passers-by, a Cup of coffee with Turkish sweets.
3). Hotel Perador is a Favorite of European travel agencies, a well-located hotel with rooms that look quite gloomy and dreary, even in spite of a spacious extra room with soft chairs. The cost of living for this area is quite low.