Traditionally, the nightlife of Istanbul was held in meyhane (taverns) and gazino (taverns with spirits, meze, singers and Oriental belly dance). The latter almost completely disappeared, and they were replaced by expensive and tasteless cabaret, where tourists persistently lead their local guides. There are still some typical, traditional meyhane there with Vasiliy and crayfish, but they are gradually giving way to modern Nightclubs and cafes-bars. Istanbul's bars and Nightclubs are mainly in Taksim, Ortakoy, on the more expensive European shore of the Bosphorus, where the local Golden youth flock at night in BMWs and yachts, as well as in Kadikoy. Choose Istanbul Tours for the best night-life experience.
Bars of Istanbul
In comparison with other Muslim cities, Istanbul is not sober, and outside its conservative areas, such as Fatih and Eyup, you will find many bars, from shabby eateries to chic and very expensive establishments.
On the Bosphorus, in Ortakoy on the European side of Istanbul and in Kadikoy on its Asian side, more and more drinking establishments have recently appeared. To get to Ortakoy, take a taxi or take the bus that departs from Taksim square. To get to the street Kafil, you should walk or take a taxi from the ferry terminal Kadita South of Moda Street and go to turn on Dr. ESAT Isik Street. Cafes and bars of Istanbul are not much different from each other. Most of them offer food and coffee during the day and turn into drinking establishments in the evening. If from 22.00 to 2.00 they play live music, then you will be charged for this extra money. You can attend an Istanbul Daily Tour for most prestigious cafes.
Bars Of Beyoglu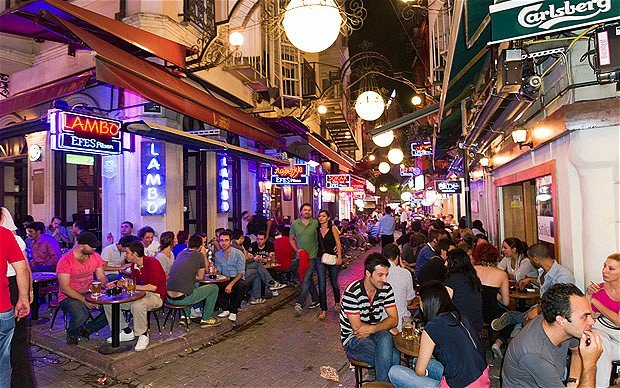 Here the bars of Beyoglu:
1) Babel bar is a small bar located on two floors of a narrow house and attractive for its Bohemian atmosphere. Location: Ipek Sok, 18.
2) Gramofon bar is a Stylish night bar at the very end of Istiklal Kad, next to the Tunel stop. A good place to watch people pass by at the street table. From time to time there are performances of jazz musicians. On such days, the prices in the bar are slightly higher. Location: Tunel Mead, 3.
3) Hayal Kahvesi bar is an attractive brick and stone bar with good live jazz and Blues. Music sounds every evening from 23.00. Location: Istiklal Cad, Buyukparmakkapi Sok, 19.
4) James Joice Irish pub is an Authentic Irish bar that contains a native of the West coast of Ireland. From Thursday to Sunday from 22.00 there is live Irish music. Patrons of the bar exchange books in English, there is a huge screen with sports programs and a Bulletin Board where travelers can leave notes to each other. Traditional brunches (a cross between Breakfast and lunch) include pork sausages and black pudding, which are imported from Ireland. A very noisy lower rock bar on weekends, when the ensemble plays, is filled with people until 4 am. Location: Istiklal Cad, Zambak Sok, 6.
Dance clubs of Istanbul
Turkish dance clubs may seem strange to a European person. The best of them are ingeniously decorated and equipped with good equipment, and live music-jazz, rock, Blues, R & B, reggae and salsa-sounds everywhere in the back streets of Beyoglu. Be prepared to spend no less here than in similar establishments in London, new York, Sydney and other cities. In most Nightclubs that usually work with 21.00-2.00-4.00, entrance fee. Local and foreign music groups also perform at numerous annual festivals, including two jazz festivals, an international music festival, as well as events dedicated to dance music, techno, Blues and so on.
Beyoglu Clubs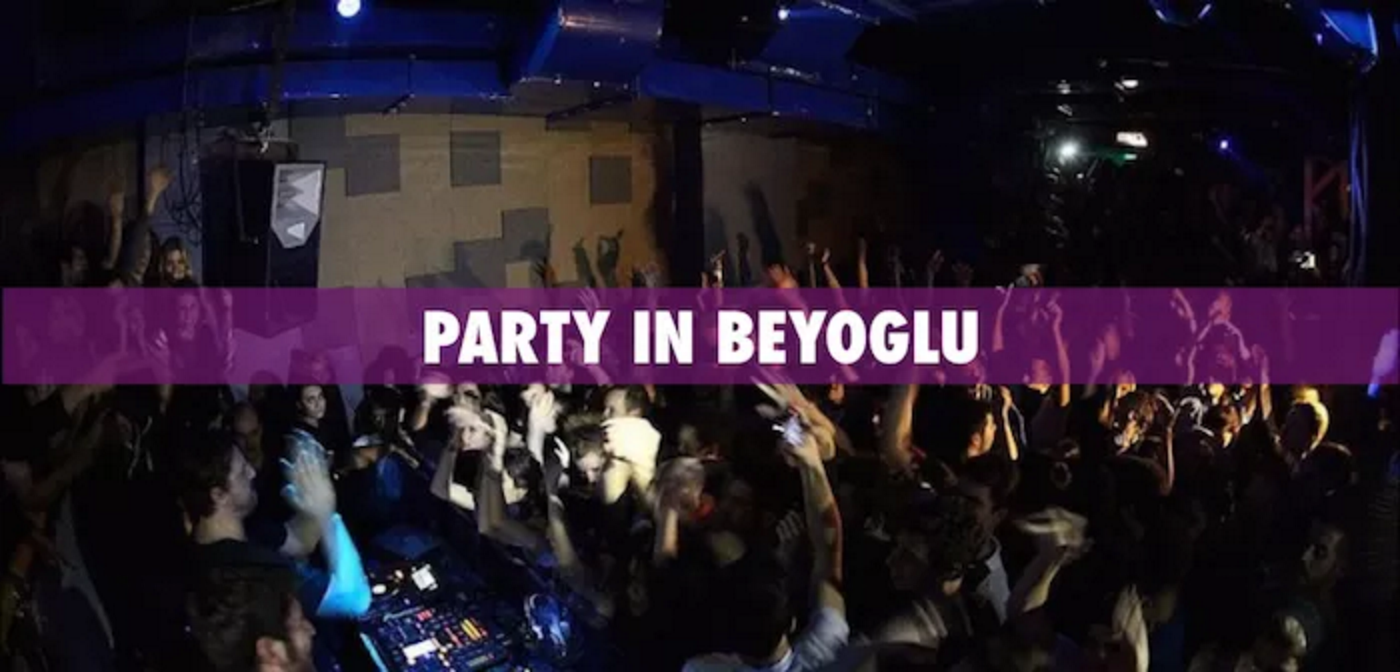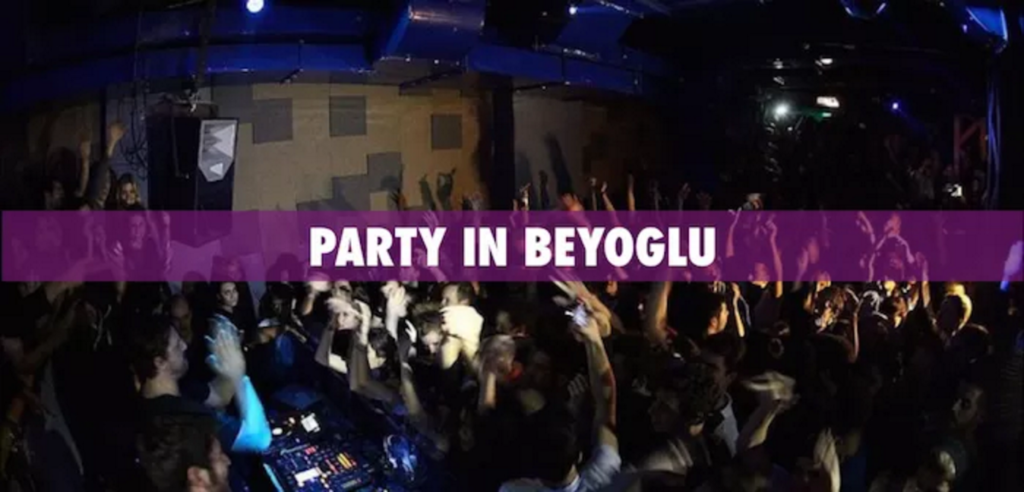 1) Babylon performance center is Istanbul's best live music nightclub, one of the world's best jazz clubs (Down Downbeat). Regular performances of foreign and local jazz, reggae and contemporary dance music. Expensive Drinks, and tickets for concerts, which can be bought in the afternoon at the box office opposite the entrance to the building, are 15-20 liras.
2) Night bar Gizli Bahce-Is located in the Fishmarket. Through a rusty iron gate without a sign, go to a typical Turkish house, climb to the second or third floor and enjoy the terrifyingly loud dance music and sweet atmosphere of sin. Open daily from 21.00 to 4.00.
3) Cafe Jazz despite the name of the club, Blues is played more often than mainstream jazz. It is an intimate establishment with high tables around a small stage. A veritable kaleidoscope of talent, from newly formed bands to Studio artists. The concert starts at 22.30. The club is open daily from 16.00 to 2.00.
4) Jazz Stop is a Stylish club with bare brick walls, a peculiar atmosphere and a high additional fee for music. One of the leading places in Istanbul where jazz and flamenco are played. Owned by members of the regularly performing local jazz group Mogollar. Concerts begin around 23.00.
5) Line nightclub is a Sophisticated dance club with live music that starts playing around 23.00. Now the best Istanbul bands are performing in it. Open daily from 22.00 to 2.00.
6) Mojo nightclub is an ultra-Modern club in a newly renovated basement. Almost every night there is live music (of the ensembles performing here, the Blues performers look best).
Taksim Clubs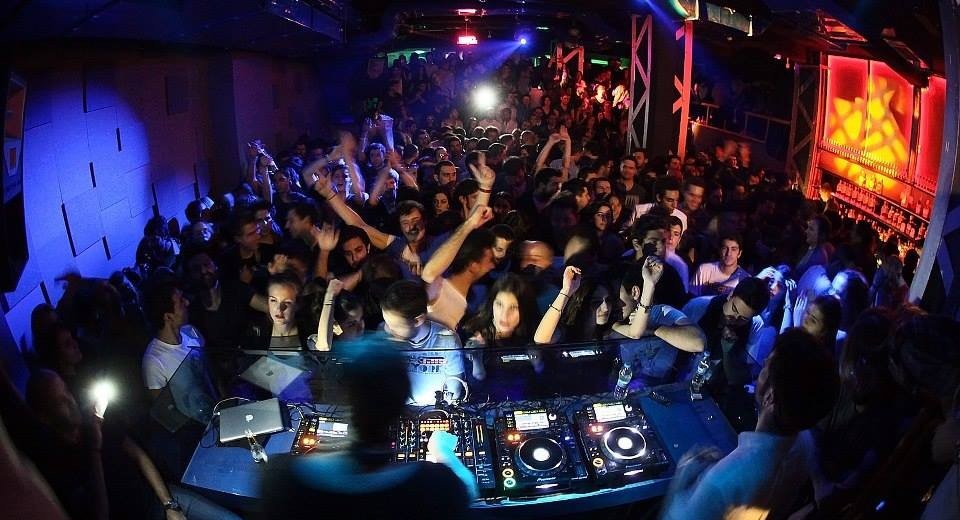 1) Andon is the most popular and fashionable place in Istanbul. In the building there are Rega dance club with the best DJs of the city; on the second-floor wine house, where wine and cheese are served; then-Turkish music and belly dance in Mudavim bar on the third floor; on the fourth floor-meyhane with seafood snacks, raki and Fasil ensemble; on the roof there is an outdoor terrace with a restaurant. If you want to eat, you should book a table in advance.
2). Gossips has a much more pleasant atmosphere that prevails in the neighboring ivy-covered and oil-lit garden. Open Monday to Saturday, from 20.00 to 4.00.
3). Ro Roxy-rock, R & B, jazz and dance music performed by DJs and bands. An artsy, expensive disco bar with a mix of audiences from wealthy students to the dregs of 1980s society.